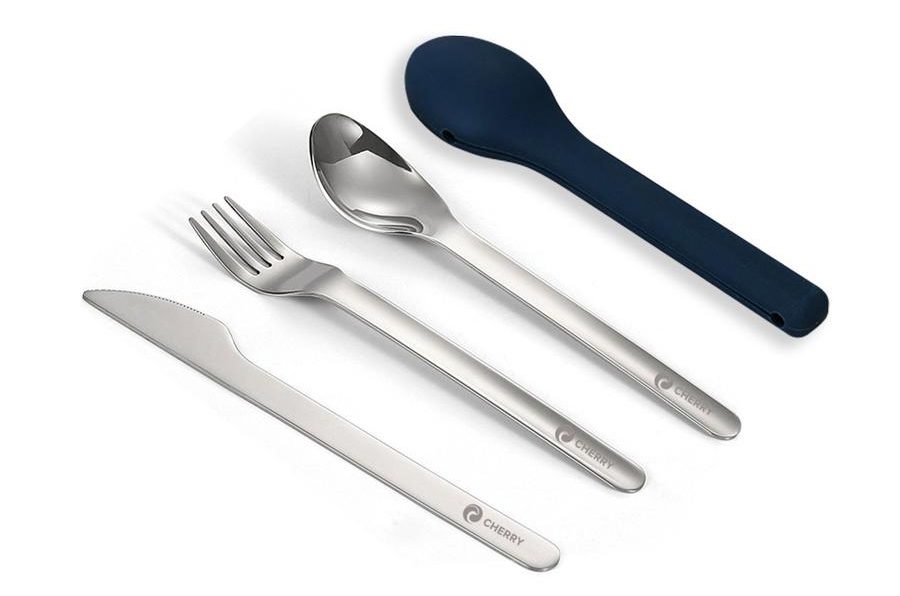 We all know that Cherry – once known for selling affordable, bang-for-the-buck smartphones – has diversified into smart home gadgets. Aside from smartphones and tablets, the brand now sells smart locks and security cameras. But Cherry also sells a whole host of weird stuff that you probably don't know about. Here's 5 of the weirdest (yet useful) things in Cherry's catalog:
Cherry Eye Shield
Harking back to the bygone era of face shields, this Cherry Eye Shield comes in a very Nopeet-esque aesthetic. Originally bought by many to protect their eyes against viral droplets, this eye shield is now advertised as armor for those who want to maintain visual acuity by avoiding harmful UV rays and dust. It could also be some kind of futuristic fashion statement when you're out and about. Nonetheless, this eye shield is available on the Cherry Shop website.
Cherry Ashtray Ionizer with Air Purifier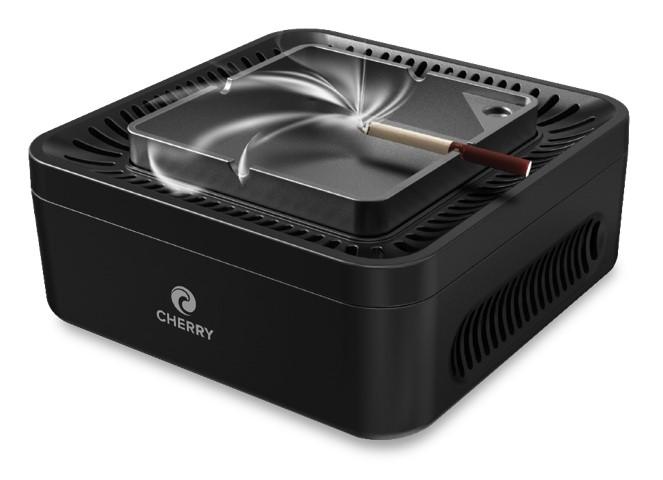 Do you categorize yourself as a chain smoker, and we're not talking about the musical artist? Well, fear not, as this device will allow you to smoke anywhere by cleaning up after your mess. Whether you're at church, having dinner with the in-laws, or in a formal business meeting, just pull this bad boy out when you're craving for a smoke. They won't even notice the cig as it cleans the air you pollute with every puff. Satire aside, the ionizer, according to Cherry emits 30 million negative ions effectively turning it into a much larger version of the pocket ionizers many wear on their necks. The purifier then sucks in dirty air using its internal fan, passing through a replaceable filter and also deodorizing it before letting it out once again. This ashtray ionizer is also very portable and will last 5 hours on a single charge.
Unfortunately, this device can't counteract the side effects of your smoking, but at least it'll take care of the non-smokers around you. Available now at the Cherry Shop.
Cherry UV Antibacterial Spray Gun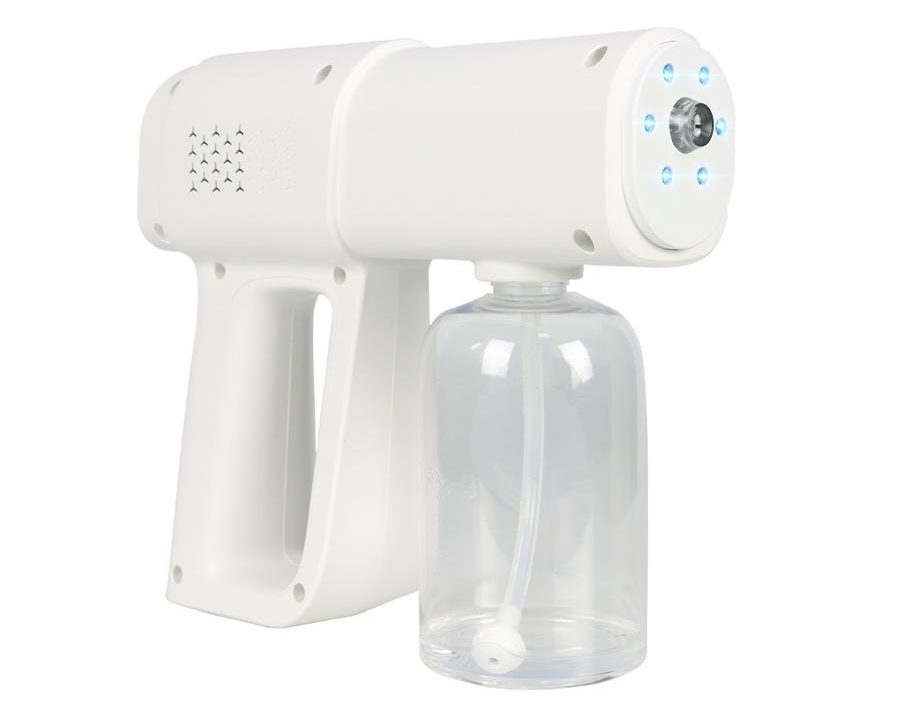 Reminiscent of the PlayStation Move Gun Attachment or the Lazer Tag guns we used to play with often, this Cherry UV Antibacterial Spray Gun seeks to be your weapon of choice in eliminating viral threats to your household. Cherry didn't forget Zombieland's Rule #2 of Double Tap with this product. The blue UV light it emits brings sterilization to objects it flashes upon, while a follow-up spray with the alcohol gun practically wipes the existence of harmful bacteria off the face of your target. When not in use, its lighting effects would also make for an interesting party piece. This armament of pure annihilation is now available on the online Cherry Shop.
Cherry Disinfectant Mist Blower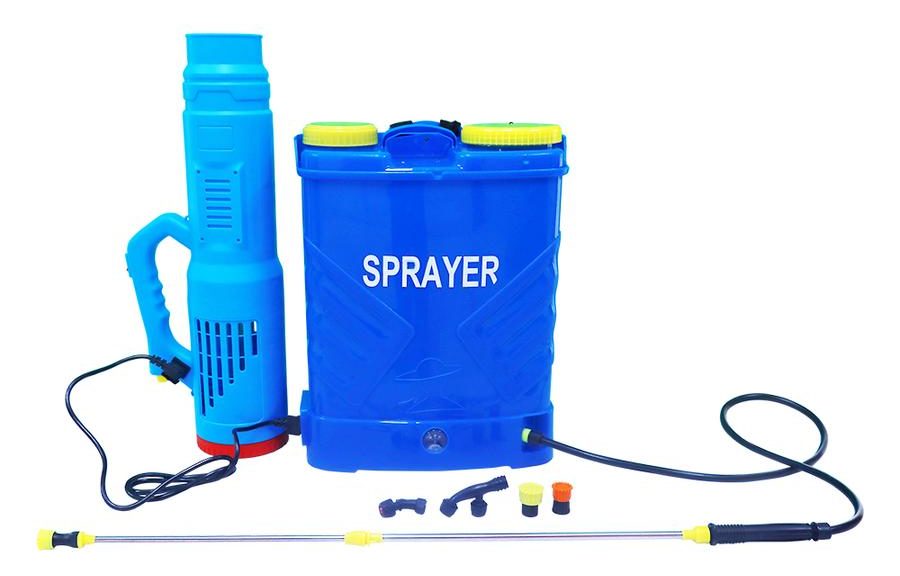 If the spray gun earlier was a handheld weapon, then this Cherry Disinfectant Mist Blower is the heavy artillery. It's when you get your PPE on and strap this to your back for some large-scale disinfecting with its 5-meter range, customizable nozzles, and 20-liter capacity. This could be a little overkill for your home use, but it would find great utility in industrial and commercial spaces. Why Cherry sells this product for the average online shopper is something we'll never know. Nonetheless, click here to get one for yourself.
Cherry Portable Cutlery Set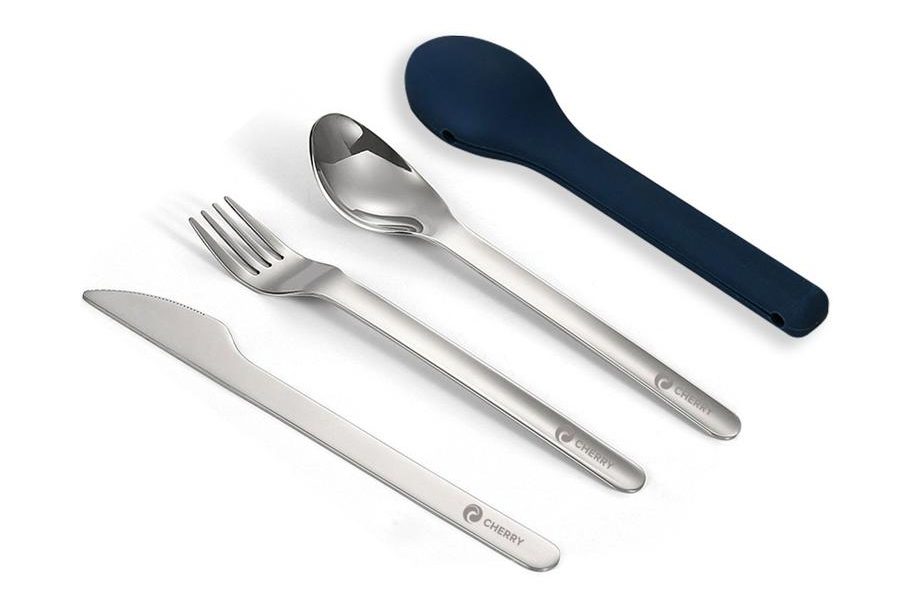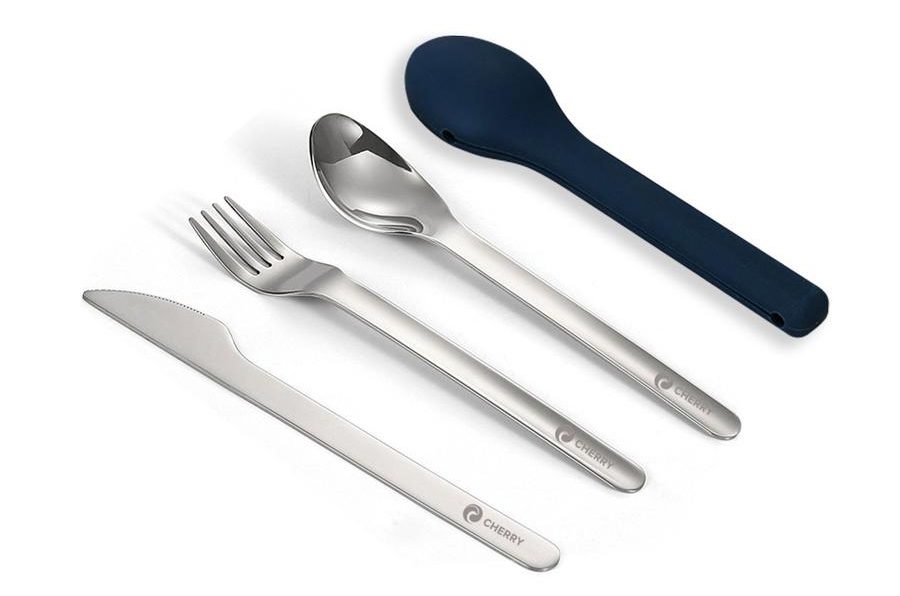 Last but definitely not least in this list of weird things Cherry sells in 2021, some could say that the Cherry Portable Cutlery Set puts the icing on the cake, as far as this list goes. These food-safe stainless steel utensils can be placed in either a blue, red, or orange carrying case to be taken wherever you need to be. Maybe Cherry's trying to get into travel essentials, or become an overall lifestyle brand? We're not sure. All we know is we'd love a portable plate set and dishwasher to go along with this to make up the perfect picnic kit. Click here if you're really interested.
Comments (1)