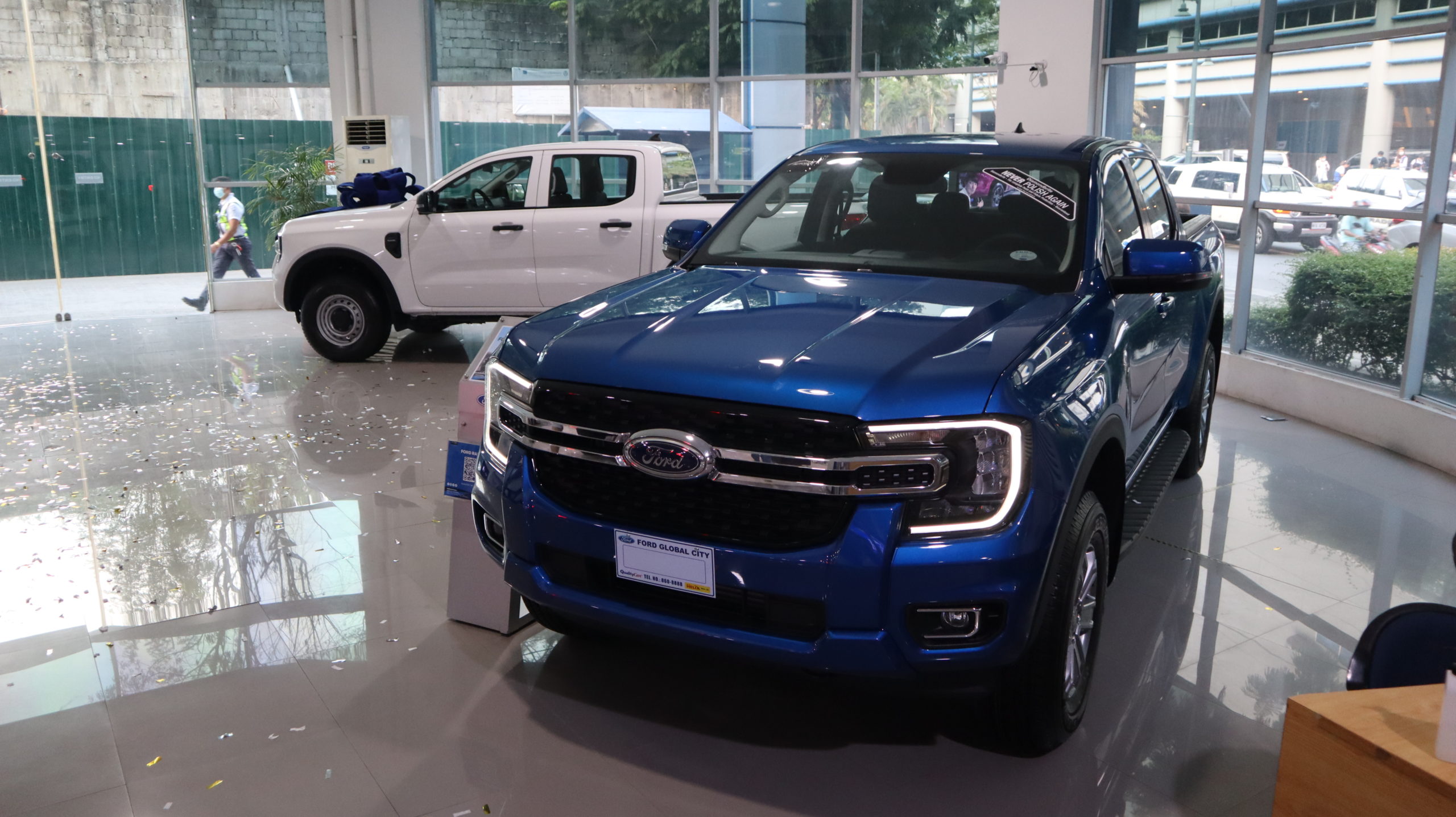 The cat's out of the bag – the highly-awaited new version of the Ford Ranger pick-up truck has been officially launched in the Philippines. Does it still have what it takes to reign supreme over a competitive segment? Here's an exclusive first look courtesy of the AutoHub Group.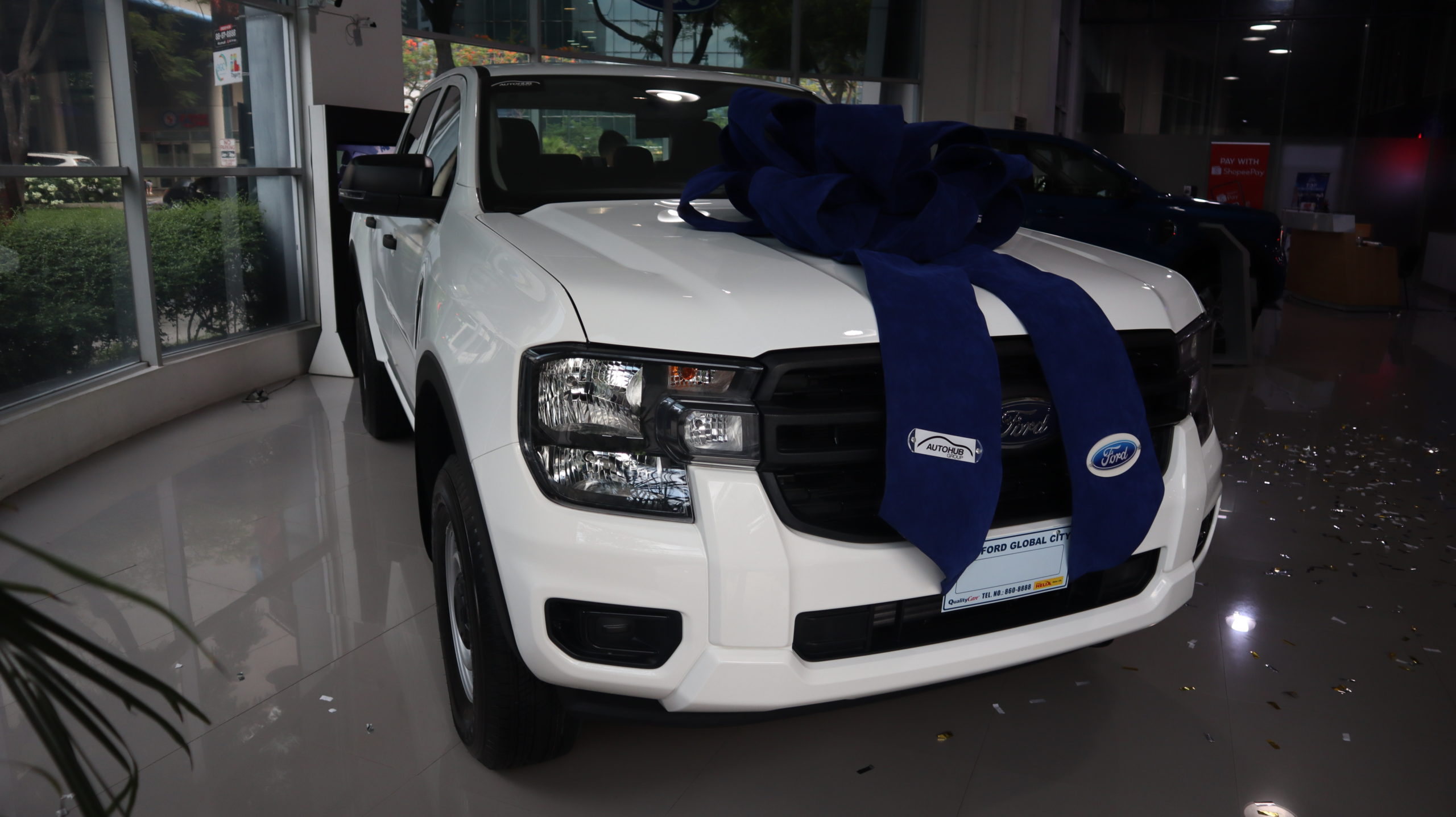 Let's start with a tour of the barebones Ranger XL model. This is the base and is designed to be a utility vehicle in locations where brunt and strength are needed over comforts and technology.
It comes here in a plain, clean white color along with 16-inch steelies. There aren't any unnecessary kits to be seen anywhere on the vehicle, which shows that it means strict business.
The "TURBO" symbol on the side lets you know that this model has some forced induction giving it more power.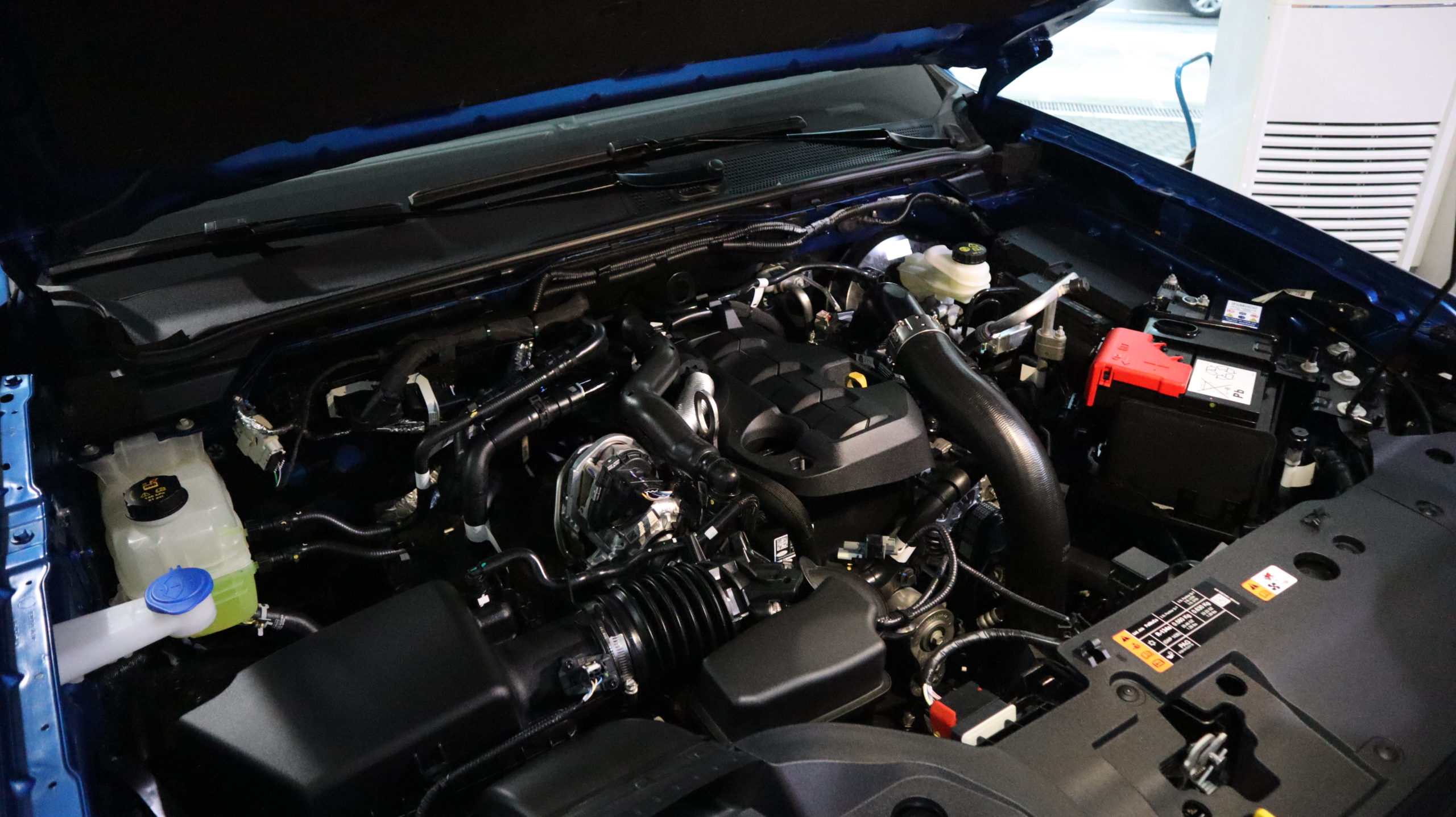 Under the hood is a 2.0-liter single-turbo engine producing 170PS of power and 405Nm of torque at 1750-2500 RPM. As this model is built to go anywhere, it sports a 4×4 drivetrain because nothing should stop your business from operating – not even rough terrain.
Despite its rugged appearance, the interior of the base Ranger is still well-appointed. You still get the digital display, 10-inch touchscreen with SYNC and Android Auto/Apple CarPlay compatibility, and a bevy of modern amenities. As you can already see, this is limited to drivers who know how to operate manual transmissions. You can also rest assured of safety due to a 6-airbag system common to all models except the Wildtrak which possesses 7.
Space is adequate and our crew gave the rear seats a try, only to comment that it feels plusher than other pickup trucks in its segment. Whether this will apply to long rides and road trips is another matter entirely.
Move one up the Ranger ladder and you get to the XLS trim. This specific example stands out with black panels contrasting its white body color.
It is essentially the Ranger XL but with convenient amenities such as side steps, remote entry, alloy wheels, and an automatic transmission. Everything else here is more or less the same, based on what we've seen so far.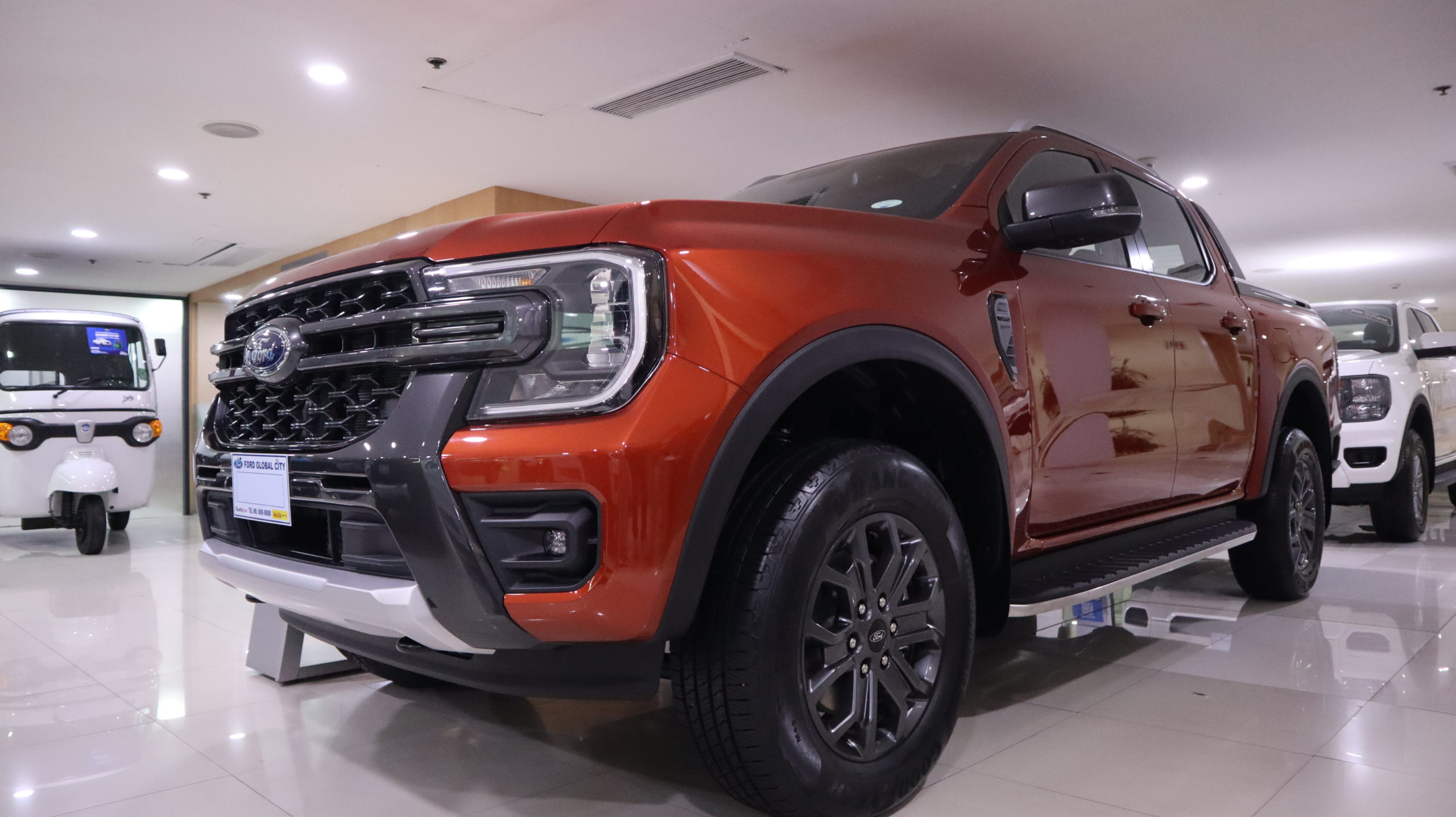 Above these variants are the XLT and Sport, then the Wildtrak stands tall at the top of the food chain.
As the king of the hill, Ford has supplied this variant with all the bells and whistles you would expect. All the panels have a softer feel to them due to leather upholstery, with orange stitching adding some spice to the interior. A wireless charger sits at the center to keep your mobile device topped up. Ford makes sure to remind you that you aren't just in any other Ranger – you're seated in a Wildtrak.
Rear passengers might also be quite a bit happier here, as the additional comfort extends to the rear with leather seats, a center armrest, and air conditioning vents. These are features that find their way into the upper variants for the new Ranger. Other things may not be seen but can be felt in everyday life: for example, the rear door to the truckbed is now supported by hydraulic arms to make it easier to let down when opening and to lift when closing. These are tantamount to quality of life upgrades in the long run.
The 4×4 version of the Ranger Wildtrak also has a more powerful beast under the bonnet. It now has a 2.0-liter bi-turbo setup cranking out 210PS and 500Nm of torque, a significant upgrade from the base engine. That gives this version of the Ford Ranger more oomph to traverse the various terrains of the Philippines.
We're just happy to see that all variants across the range are liveable vehicles for the day-to-day. They have managed to strike the balance here by adding a roster of technological features that make the truck more relevant in the 21st century. The interior has gained refinement and doesn't feel like an afterthought – which should add to its capabilities as a comfortable city crawler.
Despite this, Ford hasn't forgotten about the spirit of a pickup truck and its core purpose of hauling with strength and reliability. You can see many useful features here that aren't necessarily spec-sheet stuffers but you know are extremely handy to have in real life.
Once again, a big thank you to Ford AutoHub Philippines for letting us have an exclusive look at the new Ranger line of trucks. According to the site, prices start at PHP 1,198,000 for the base XL going up all the way to PHP 1,569,000 for the Wildtrak.
Comments (1)