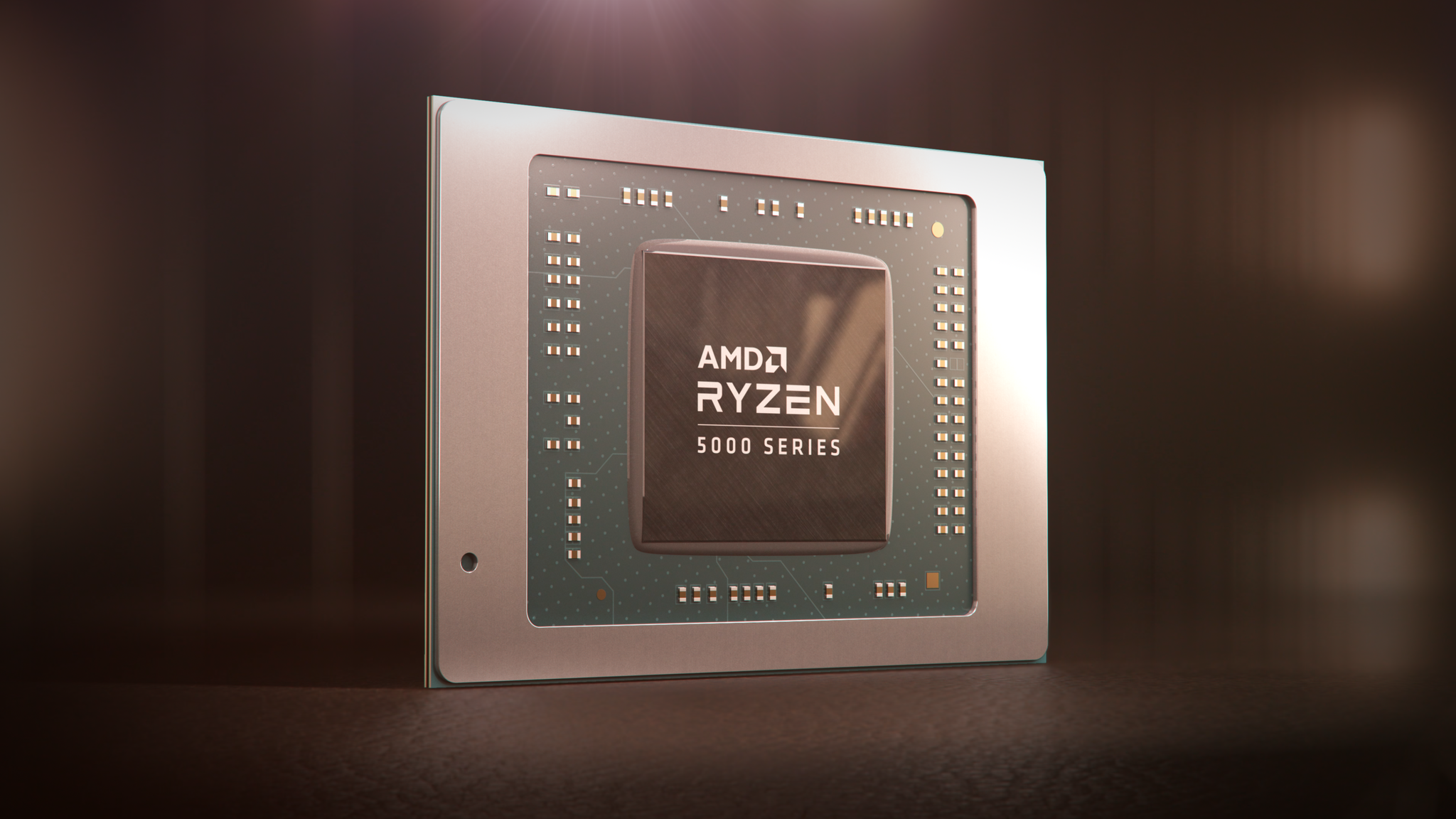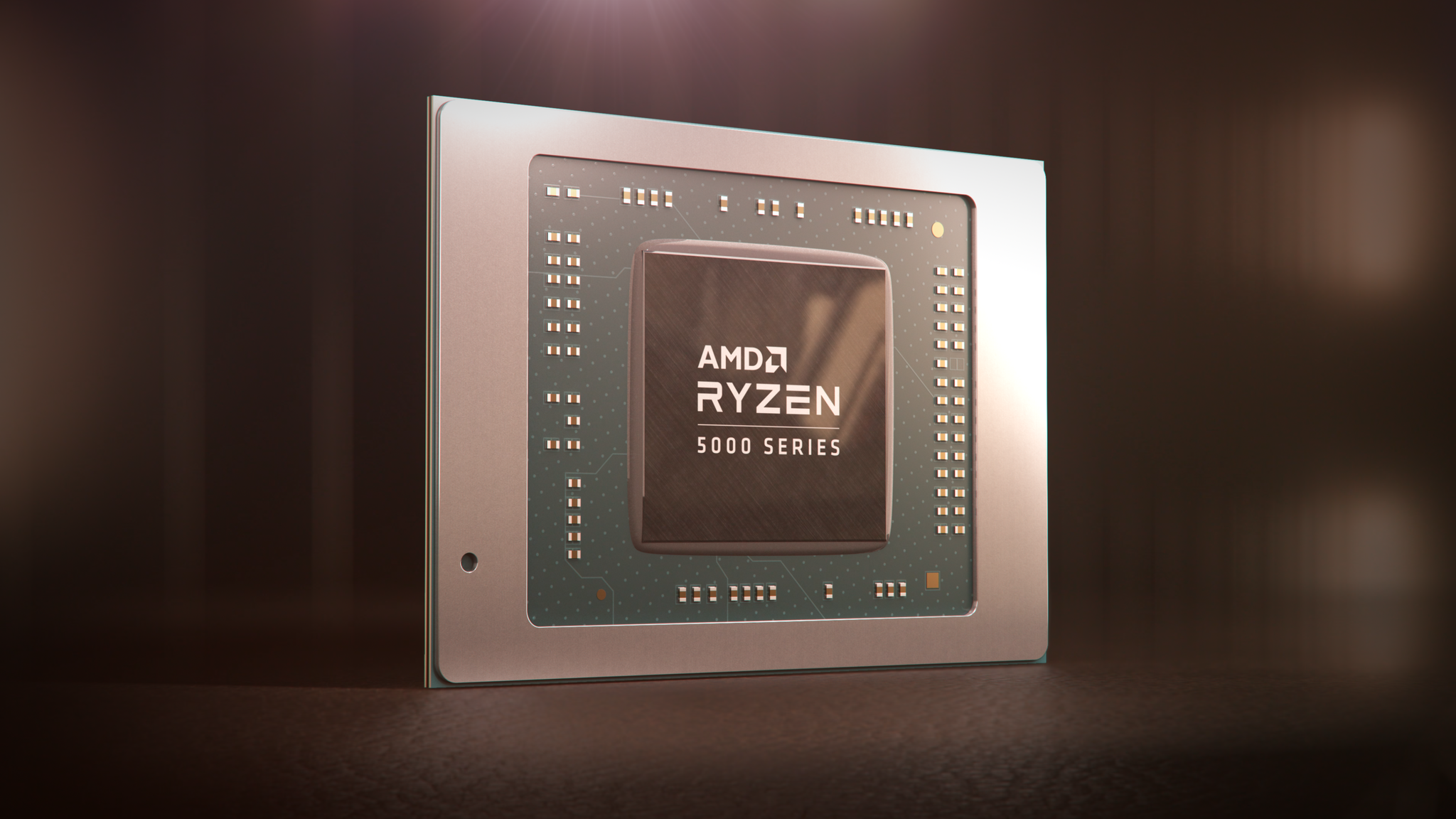 After launching their new Ryzen 5000 series processors for desktops, AMD has announced the mobile versions of their new chips. Meant to fight Intel on the highly lucrative laptop battlefield, the new Ryzen 5000 mobile H-series processors for gamers and U-series for thin-and-lights will be sporting the same 7-nanometer Zen 3 technology that made their desktop processors so attractive.
Leading the pack is the Ryzen 5980HX and 5980HS sporting 8 cores and 16 threads, with speeds up to 4.8GHz. The Ryzen 5980HX has a TDP of 45+ watts, while the 5980HS has a slightly lower 35-watt TDP. These high-end chips are meant for gaming and content creation laptops, with the HX model sporting overclocking ability depending on what laptop or device it's attached to.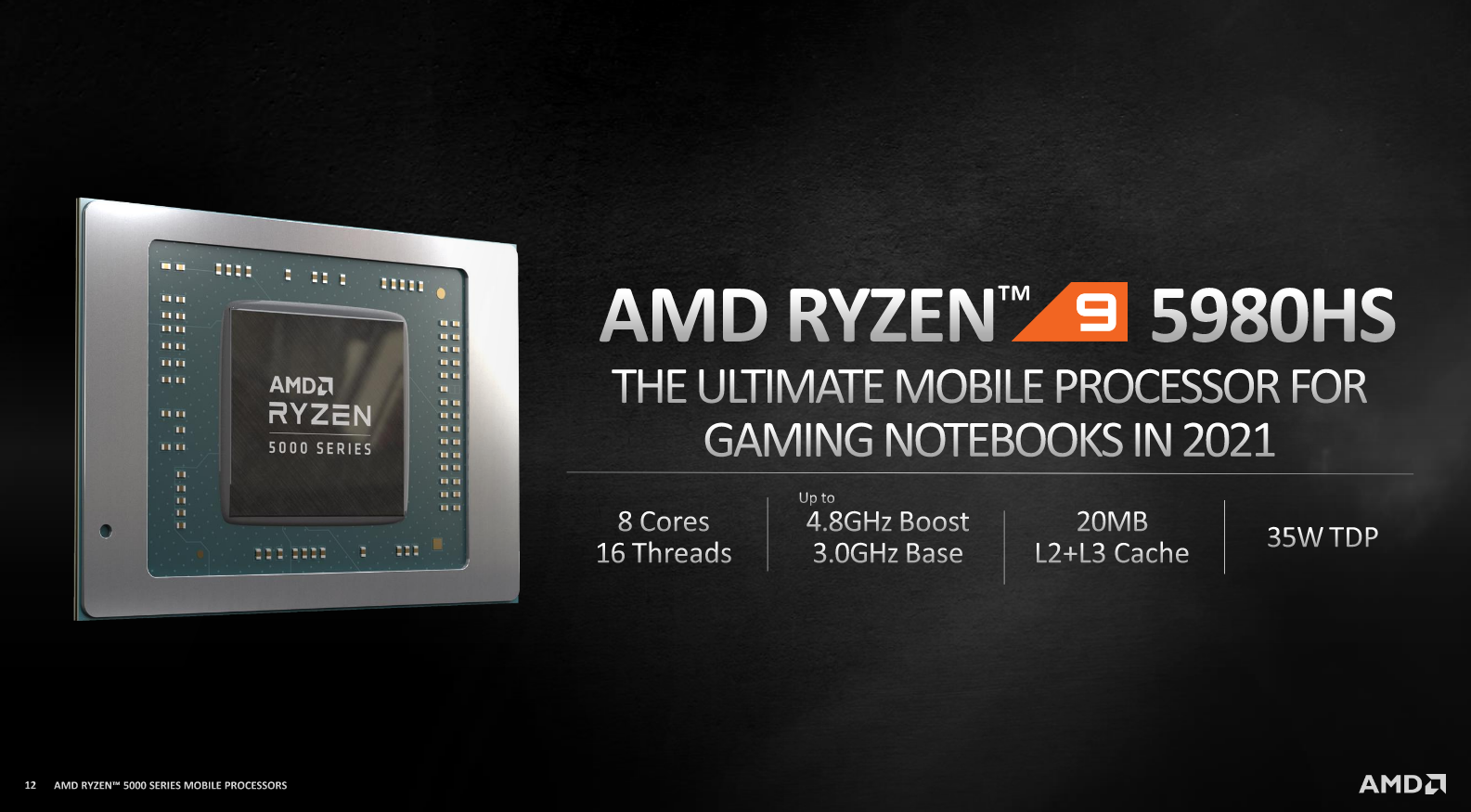 The Ryzen 7 5800U meanwhile is the top-end chip meant for ultrabooks and thin-and-light laptops that make up a majority of laptop market. It sports 8 cores and 16 threads, max boost of 4.4GHz along with a TDP of just 15W. In fact, all members of the U-series segment of the new chip family has their TDPs capped at 15W, with AMD claiming that its top-end model can deliver up to 17.5 hours of battery life for general use while beating Intel's Core i7-1165G7 CPU for productivity tasks.
These new chips will start appearing in laptops this year, in fact, there are already products announced that sport the new processors, like Lenovo's new Legion Laptops.
Comments (0)