With OLED displays widely available in smartphones, it was simply a matter of time before they made it to laptops as well. While OLED-equipped laptops are initially expensive, ASUS wants to make OLED-equipped laptops accessible to everyone–especially Gen Zers. With that in mind, ASUS decided to give its VivoBook 15 an OLED upgrade, marking the first time OLED panels become available to mid-range laptops.
If you are looking for an upgrade that offers great value for money, we break down why the VivoBook 15 OLED should be your next laptop:
That gorgeous OLED display. Compared to the IPS panels used on previous VivoBooks, the shift to OLED marks a big upgrade for ASUS' mid-range laptops. The15.6-inch OLED display features a 60% higher color volume, giving you vibrant and more accurate colors than IPS panels even at low brightness levels, along with a 1,000,000:1 contrast ratio for deeper blacks. The OLED panel also boasts a 100% DCI-P3 coverage, giving you that much-needed color accuracy for multimedia work.
You will instantly notice the difference when watching videos on YouTube or Netflix or doing serious multimedia work that demands strict color accuracy.
Statement design features. ASUS remains consistent with the VivoBook's design language, starting off with a clean VivoBook branding on the lid. While it only comes in black, the VivoBook 15 OLED still has that statement Enter key that has yellow accents, giving it a unique personality. That small attention to detail is something Gen Zers will appreciate, and the VivoBook 15 OLED is designed in a way that is serious enough for work-related tasks while having a dash of fun in between.
Aside from those stylish features, the VivoBook 15 OLED is a slim mid-range laptop at 17.9mm thin and is also light with a weight of 3.7 pounds. Despite that, the VivoBook 15 OLED offers a full-sized keyboard that includes a dedicated Numpad for number-crunching tasks.
All the ports you need. Gen Zers need a number of ports to keep them productive, and the VivoBook 15 OLED covers most of the ports they usually need. These include two USB-A 2.0 ports, USB-A 3.2 Gen 1 port, USB-C 3.2 Gen 1 port, HDMI port, headphone jack, and a MicroSD card reader. Having a MicroSD card reader is handy for transferring contents from devices like action cameras and smartphones, and the inclusion of a full-sized HDMI port lets them hook up the VivoBook 15 OLED to another display for more screen estate to work on.
Processing package that can handle your needs. Gen Zers need serious performance with their laptops, and the VivoBook 15 OLED has a good selection of processor options that include 11th-gen Intel or AMD Ryzen 5000 series processors. All VivoBook 15 OLED variants come with 8GB RAM and 512GB internal storage, which is adequate enough for the demands of a typical Gen Zer for both work and play.
The VivoBook 15 OLED packs a 42wHr battery that should last you a full workday and comes with a 65w charger that can top up the battery from flat to 100% in under 2 hours.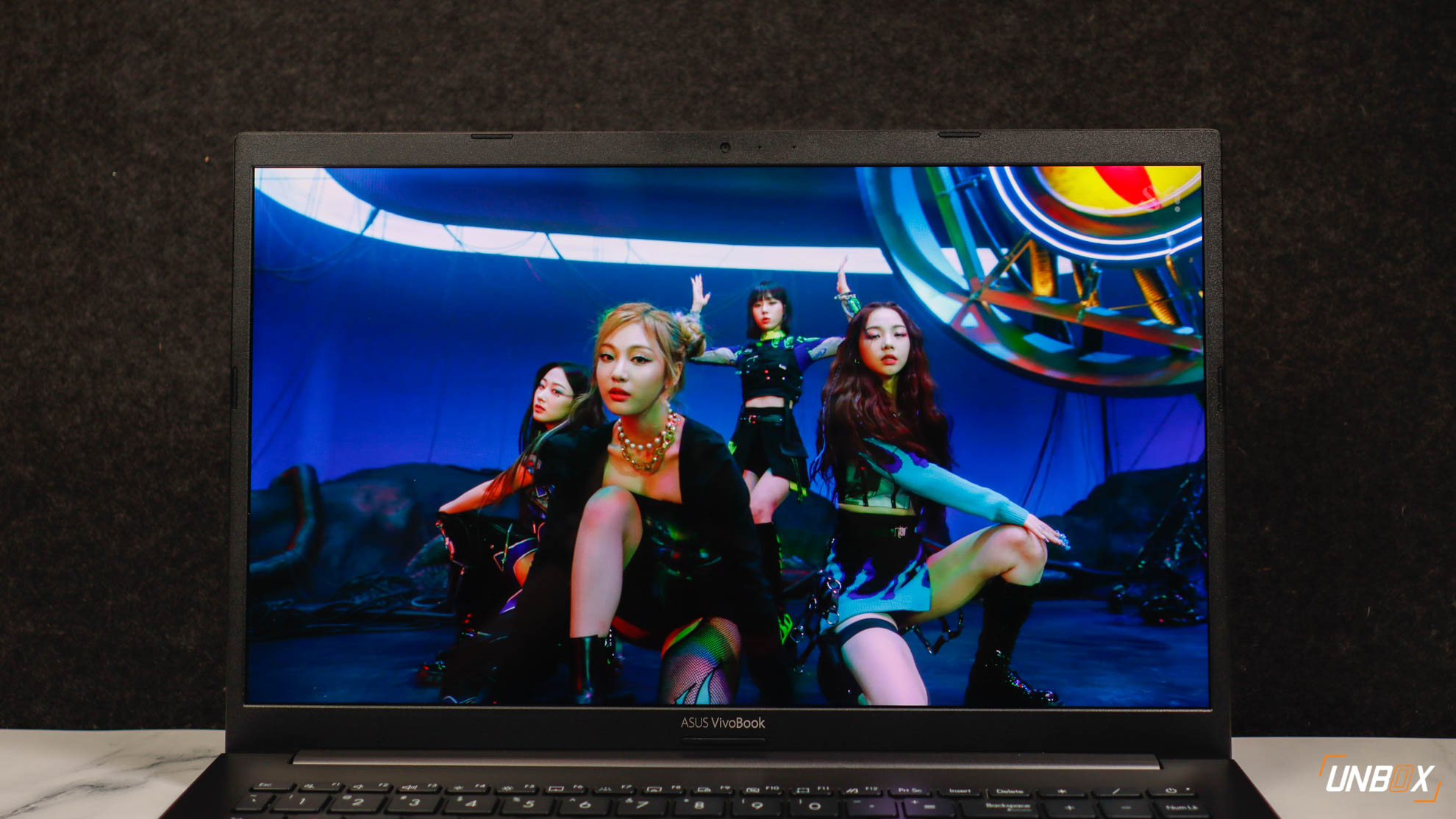 A very competitive price tag. There's that perception that OLED displays make laptops expensive, and ASUS wants to buck that myth: with the VivoBook 15 OLED, the starting price is Php 34,995 for the Core i3 variant, making it one of the most affordable laptops in the Philippines to come with an OLED panel. Should you need extra processing muscle, both the Core i5 and Ryzen 7 models are priced at Php 49,995–and that is still a very competitive price for a laptop that has an OLED display.
Those looking for the middle ground can opt for the Ryzen 5 version, which retails for Php 42,995.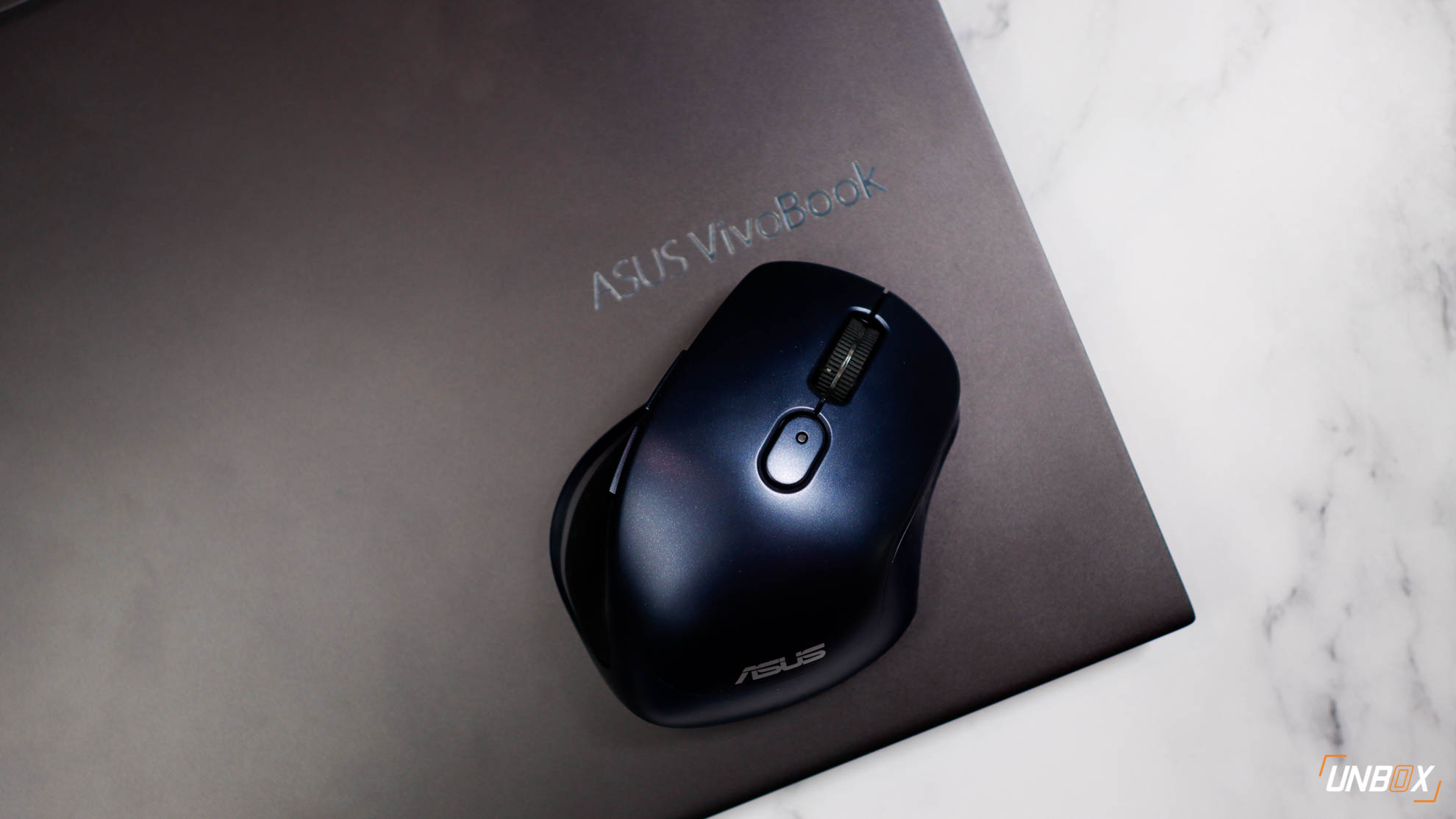 If you want to expand the functionality of the VivoBook OLED, ASUS has a multi-device mouse with the MW203. This compact wireless mouse can connect to up to 3 devices (two via Bluetooth, one via 2.4Ghz using the included dongle) and features silent mouse buttons that make them ideal for the Gen Zer who wants to stay focused on what they are doing. Despite its compact size, the MW203 has an ergonomic shape with rubberized sides for added comfort, along with three adjustable DPI modes (1000 / 1600 / 2400) to suit your mouse precision preferences. It is powered by a single AA battery that can last for up to 13 months. With an official SRP of Php 1,950, the MW203 wireless mouse perfectly complements the VivoBook 15 OLED for your productivity needs.
ASUS will reveal more about the VivoBook 15 OLED on October 22, 7pm at the Color Your World Facebook Live Event, which will be headlined by Gen Z Actress Belle Mariano.
Comments (0)