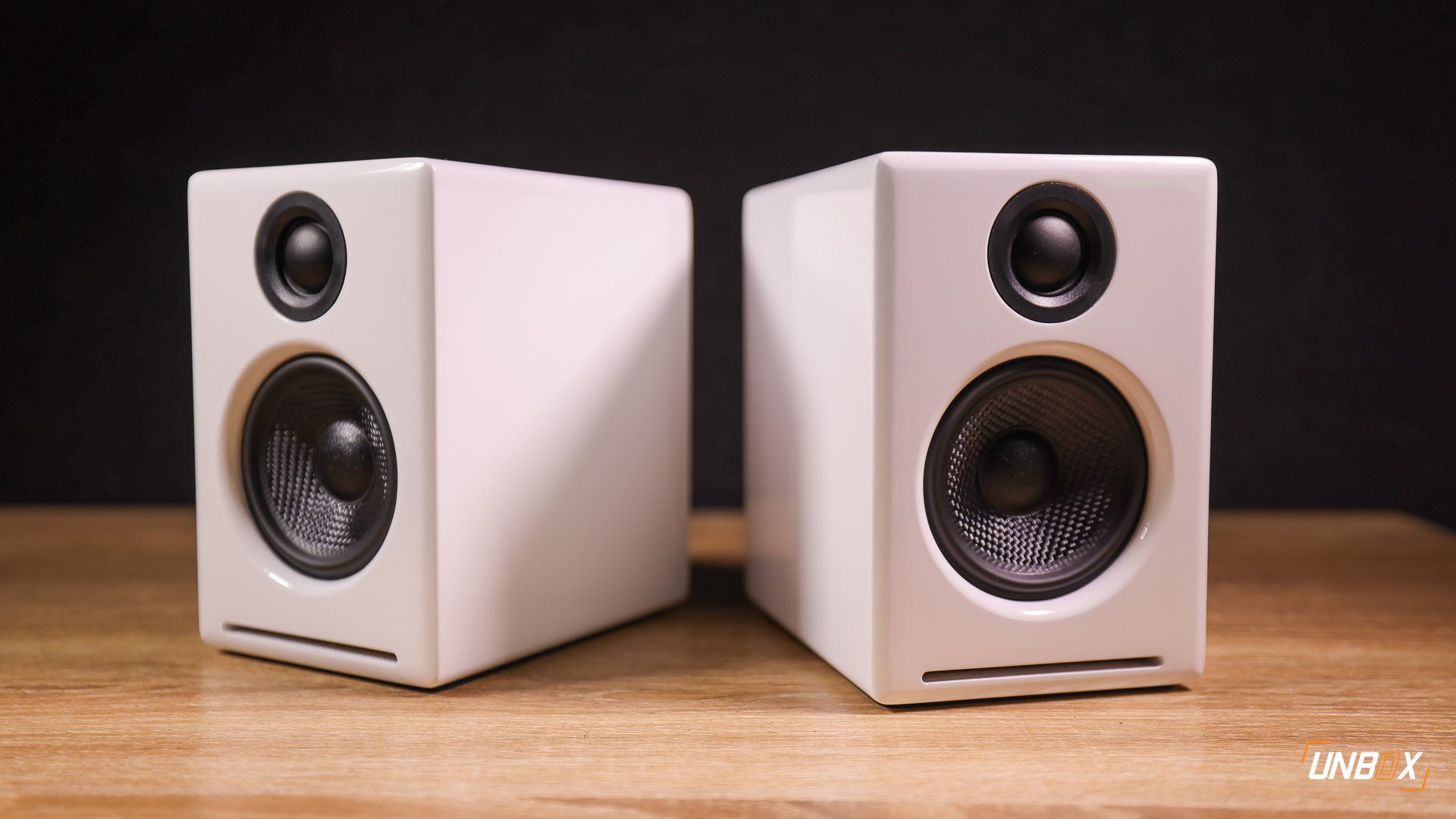 Review Verdict: Those in the Philippines looking for a compact set of speakers to drastically improve their audio system have a great option with the Audioengine 2+. They work great with analog and digital devices with their complete set of input/output ports, and their wireless functionality is a plus thanks to aptX–a rarity for any Bluetooth speaker.
Pros
Stellar sound quality for its size
Works great with both analog and digital devices
aptX on a Bluetooth speaker
Cons
MicroUSB for the PC connection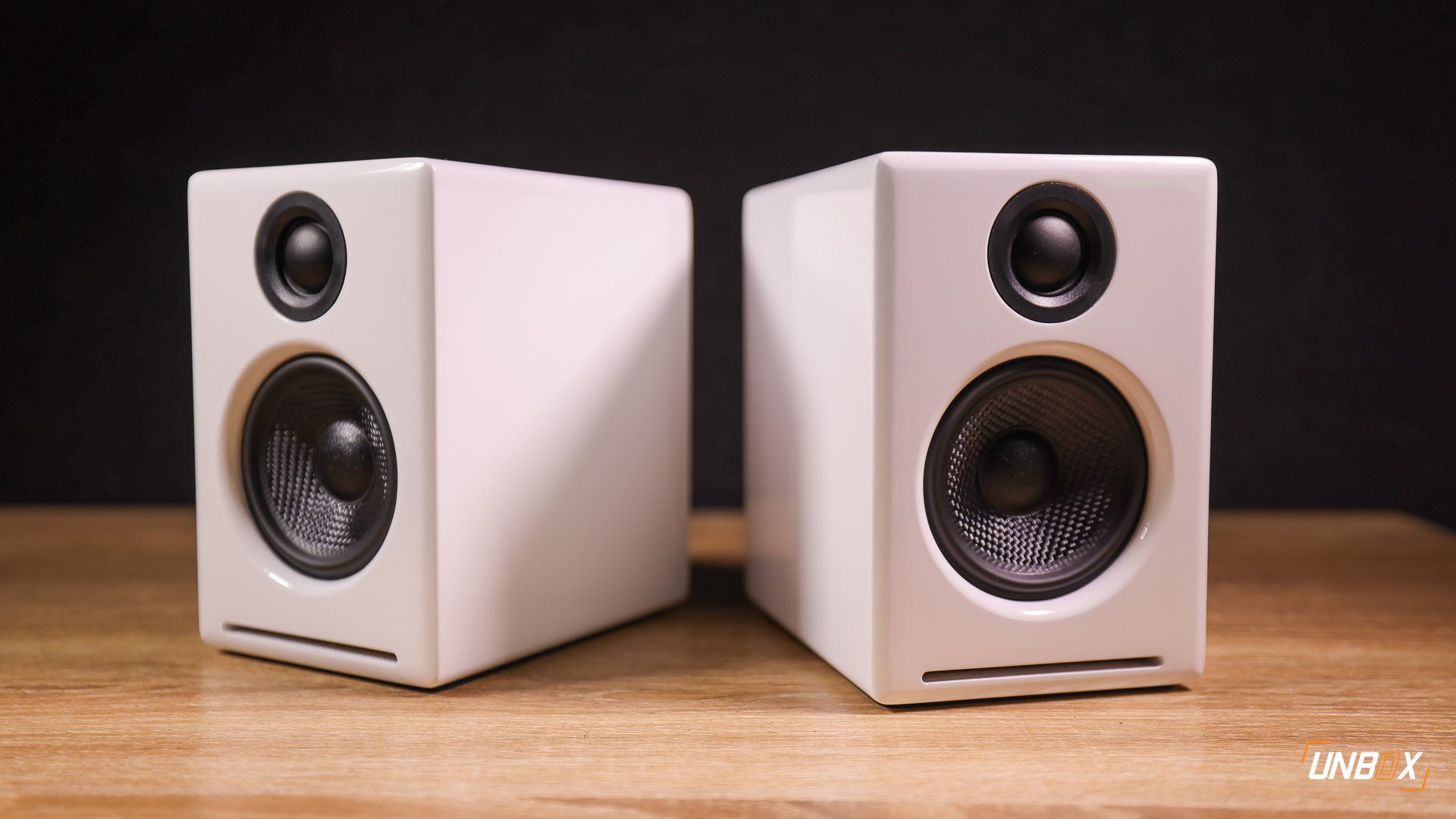 While we live in a digital age where our music consumption is through platforms like Spotify and Apple Music, there a few individuals that still enjoy listening through analog sources like turntables. Finding a set of speakers that can handle both digital and analog audio sources well is a difficult proposition at the under Php 15k range. Thankfully the Audioengine 2+ manages to deliver great sound quality regardless of the audio source in a compact package.
Digital Walker sent us the White version of the Audioengine 2+ for our honest review and to check out if they are indeed a great compact upgrade to those who want to improve their audio system.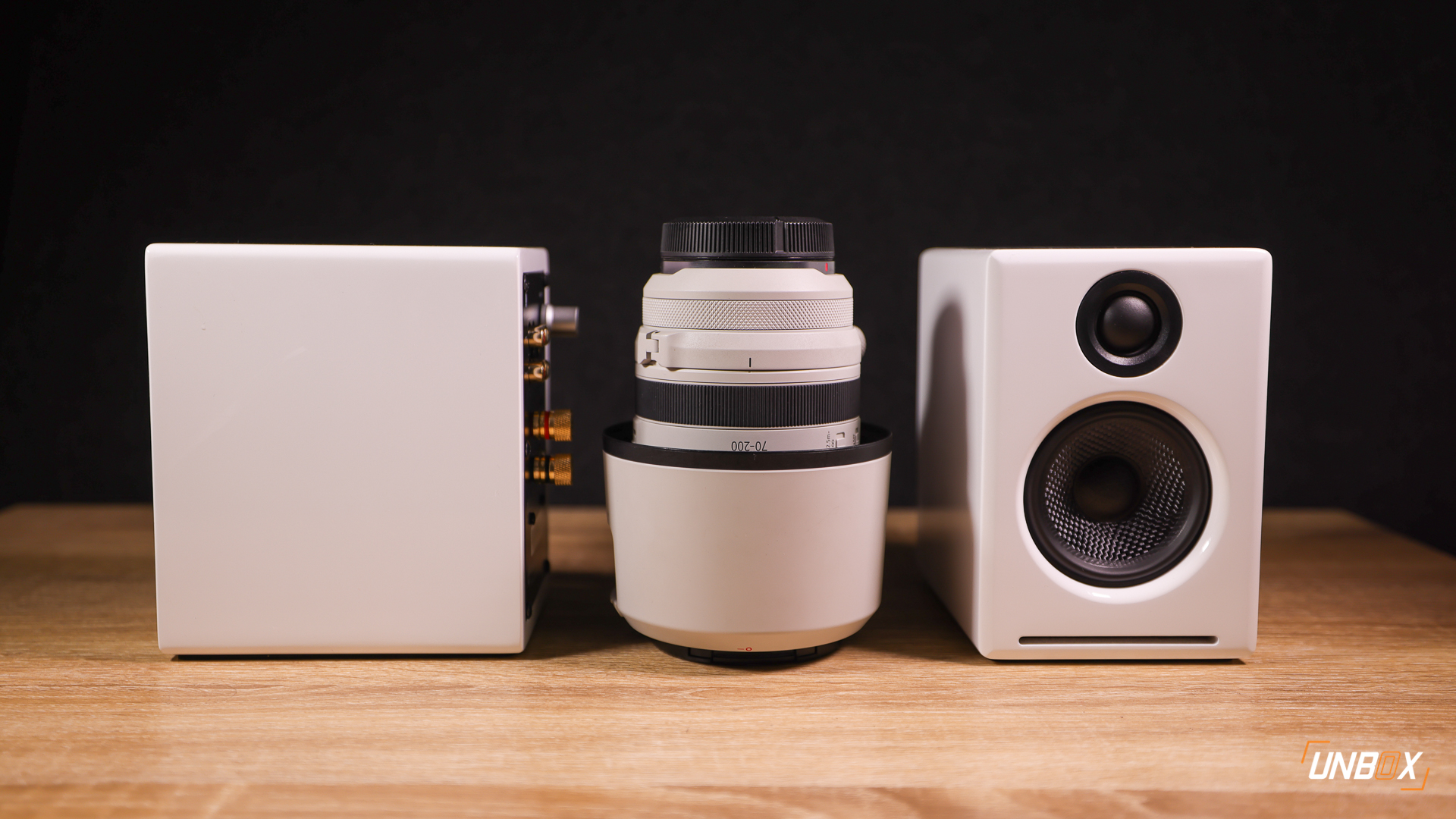 Design
The Audioengine 2+ is very compact for a 2-piece speaker system. What's amazing is that they managed to tuck in a power amplifier in the left speaker piece without resorting to an external module like other stereo speaker systems. Whether you choose the black or the white color, the Audioengine 2+ has a hefty feel thanks to its high-resin MDF that makes them durable and also optimize sound quality from its speakers.
Speaking of the speakers, you get a 2.75-inch aramid fiber woofer and a 0.75-inch silk dome tweeter per speaker, ensuring that the Audioengine 2+ covers the entire sound range properly–just like any high-end speaker system.

Set up and user interface
The Audioengine 2+ shines with its vast set of ports for both wired and wireless connections. For the wireless connection, you get Bluetooth 5.0 with aptX which is rare for Bluetooth speakers, which makes pairing them to your device is pretty simple and straightforward.
Those who prefer the superior wired connection can choose between a 3.5mm jack or the traditional RCA ports–with the latter having both input and output. Having an RCA output helps in the expandability of the Audioengine 2+, as you can hook up a subwoofer for a more immersive soundstage or a preamp for connecting it to your other audio devices.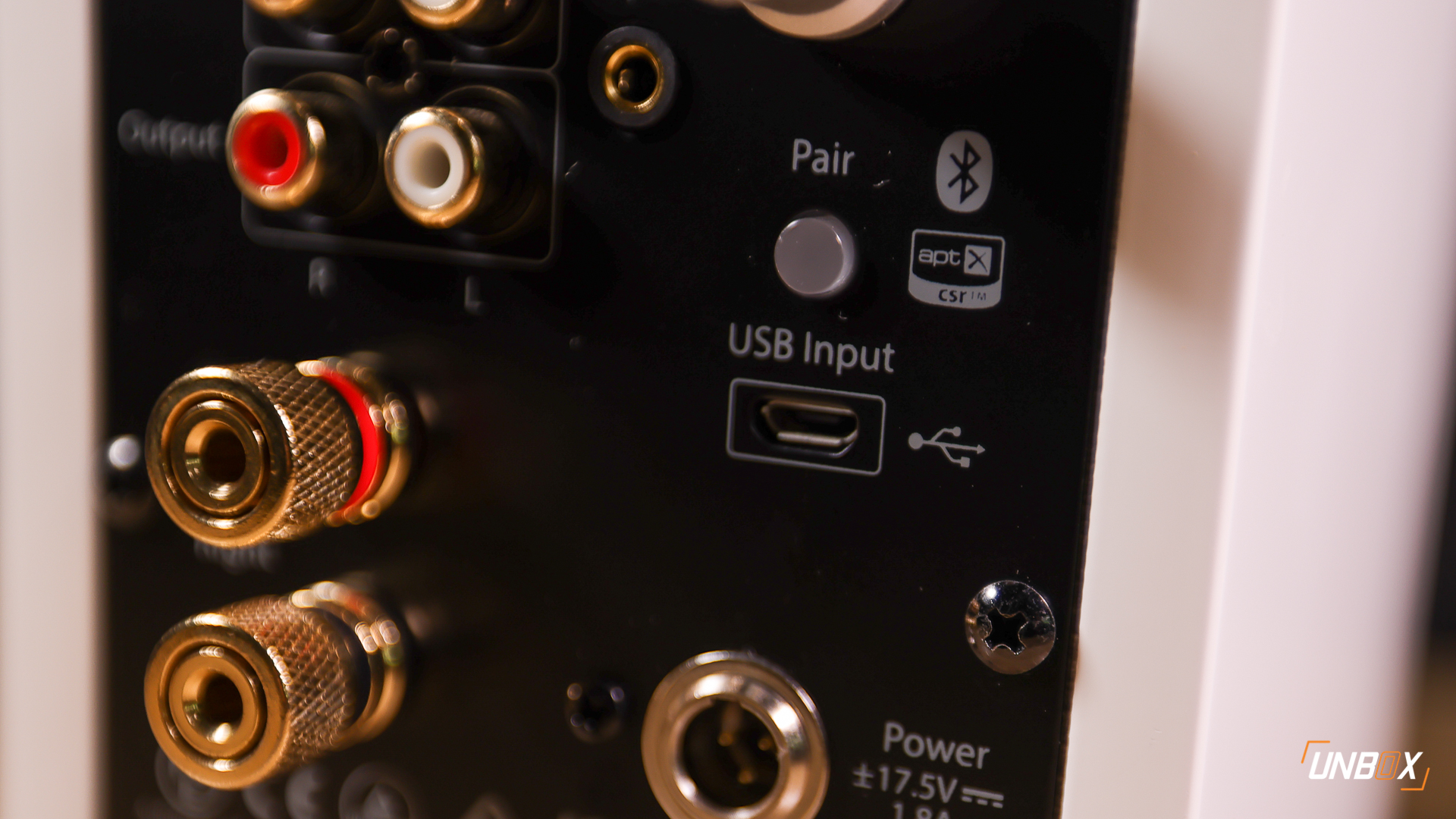 If there's one thing we would nitpick about the Audioengine 2+, that would be its computer connection, as it still uses an archaic MicroUSB port instead of a more modern USB-C port.
The Audioengine 2+'s integrated power amplifier has a maximum output of 60w, or 30w per channel, which is quite a lot for a pair of speakers that are this compact.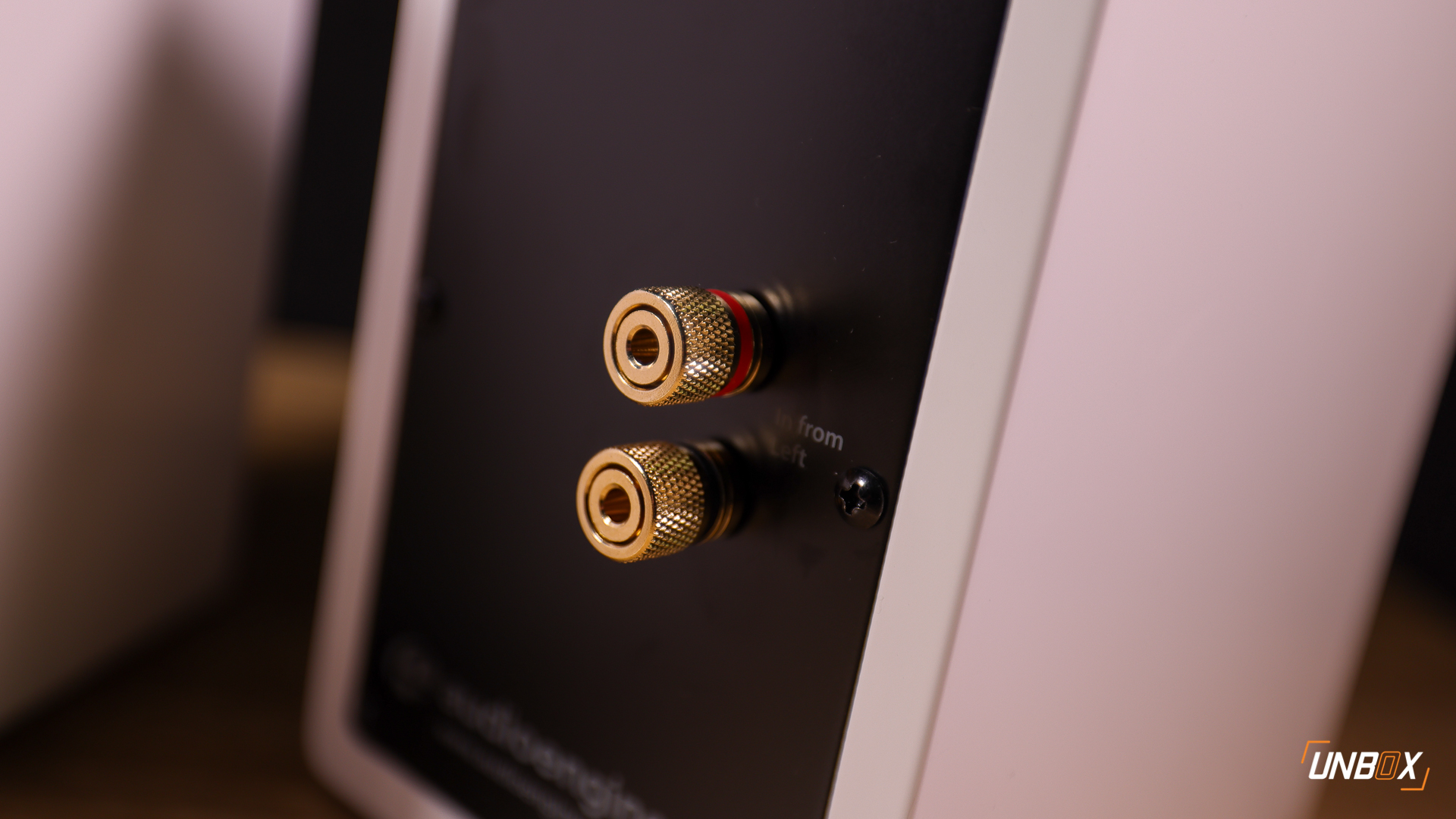 Connecting the passive right speaker to the active left speaker is done using speaker wire, and Audioengine includes a 16AWG speaker wire when you purchase them out of the box. As for powering it up, you just need to turn the volume knob until you hear an audible click. From there, you can adjust the volume to your desired listening range.

Audio Quality
As someone who listens via both digital (Spotify) and analog (vinyl) sources, finding a set of speakers that deliver the right soundstage for both sources has proven to be a challenge. The Audioengine 2+ manages to take care of both music sources, and I was impressed how I was getting a full and detailed soundstage when I was playing my Rose, Blackpink, Red Hot Chili Peppers, and Taylor Swift vinyl records.
That really means a lot, considering I've hooked up my turntable to various speakers via a wired connection and I usually end up being unsatisfied with the overall soundstage.
What makes the Audioengine 2+ great for analog music sources is it does not deliver too much bass (a typical problem I usually encounter with digital audio sources) and keeps the overall soundstage warm with a very generous amount of detail with the mids. Having a good amount of detail in the mids is crucial for audio formats like vinyl, as it is through this range where you can appreciate the value of analog music.
The same soundstage quality can be said as well with the Audioengine 2+'s wireless connection. Armed with an aptX codec and a low 30ms latency, streaming Spotify from my phone to the Audioengine 2+ sounds superb. With low latency and the aptX codec, you can fully appreciate high-quality streams of Spotify better compared to a typical Bluetooth speaker that is limited to SBC or AAC codecs.

Wrap up and conclusions
Our review of the Audioengine 2+ shows that they are indeed one of the best compact speaker upgrades you can buy here in the Philippines. Aside from its compact size and its ease of setting up, its versatility in handling digital and analog audio sources is what makes the Audioengine 2+ stand out for its asking price.
Audioengine 2+ Review Philippines Price
The Audioengine A2+ is priced at Php 14,990, and is available at Digital Walker stores and at their online store. As for accessories, Digital Walker is selling the DS1 stand is priced at Php 1,350.
Comments (0)