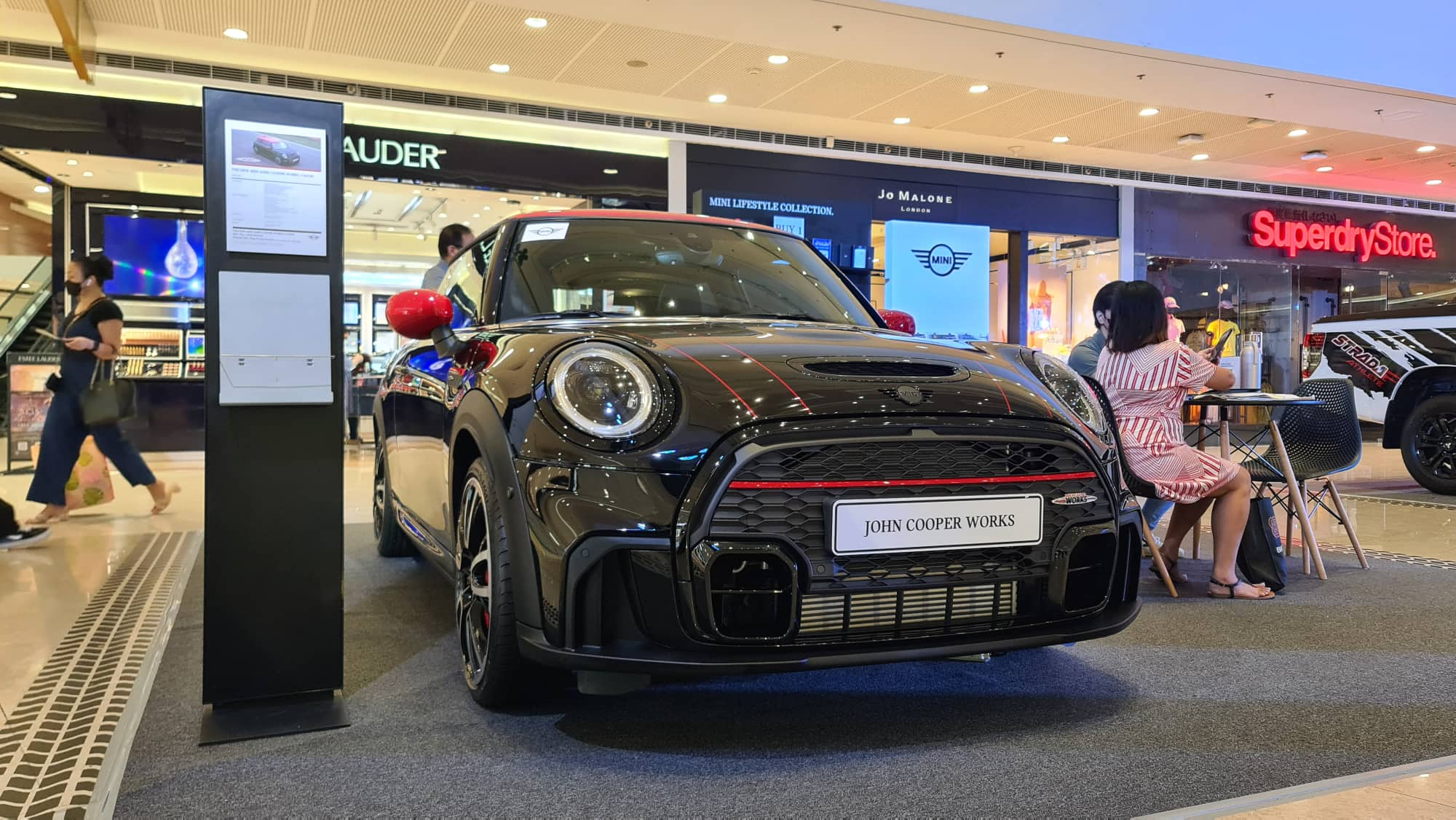 If you walk through SM and see some pretty snazzy cars, that is most definitely the AutoHub Megamall "Dad's Mega Ride" event. It's in celebration of the upcoming Father's Day, showcasing a variety of vehicles from humble daily drivers to dream cruisers.
Up front and center is the Rolls Royce Ghost Extended. It is the very symbol of opulence, with the Spirit of Ecstasy standing tall over the hood. Since this is the longer wheelbase version, it has an imposing presence fit for the world's top executives. As expected, it is cordoned off from the public should someone (god forbid) accidentally scratch its paint. Looking at the interior though, and you'd understand that it's more posh than the average person's living room.
On its left is the Shelby GT. Not to be mistaken for the GT350R and GT500, this gets its bits and pieces directly from Shelby American. Changes are aplenty under the hood, outside, and inside, which you'll definitely notice from a stock Ford Mustang GT. This specific version with gold accents and the Shelby bumper is an example to take note of.
Sitting pretty opposite to it is the quirky Mini Cooper John Cooper Works (JCW) edition. It has everything you'd expect from a 2-door Mini, but with the performance upgrades that give it the legitimacy of the JCW moniker. It's stylish, fashionable, but we're sure it can get serious on the road if needed too.
Besides that, you'll also find the Mitsubishi Strada Athlete with its bold lines and capable styling.
Another participant in the pickup game here is the Nissan Navara. It has an interesting marketing trick in the truck bed – showing off its hauling capacity of 1 TON.
Finally, we finish off with examples from Suzuki such as the iconic Jimny and practical XL7.
AutoHub President Willy Tee Ten expressed his thanks to the attendees at the event. He then expressed enjoying the driving experience with our fathers and father figures in our lives. Concluding his speech, he briefly mentioned making a purchase from AutoHub as subtle banter. We definitely will, but maybe give us a few lifetimes to save up for the Rolls.
Make a visit to the AutoHub Megamall event until June 19!
Comments (0)