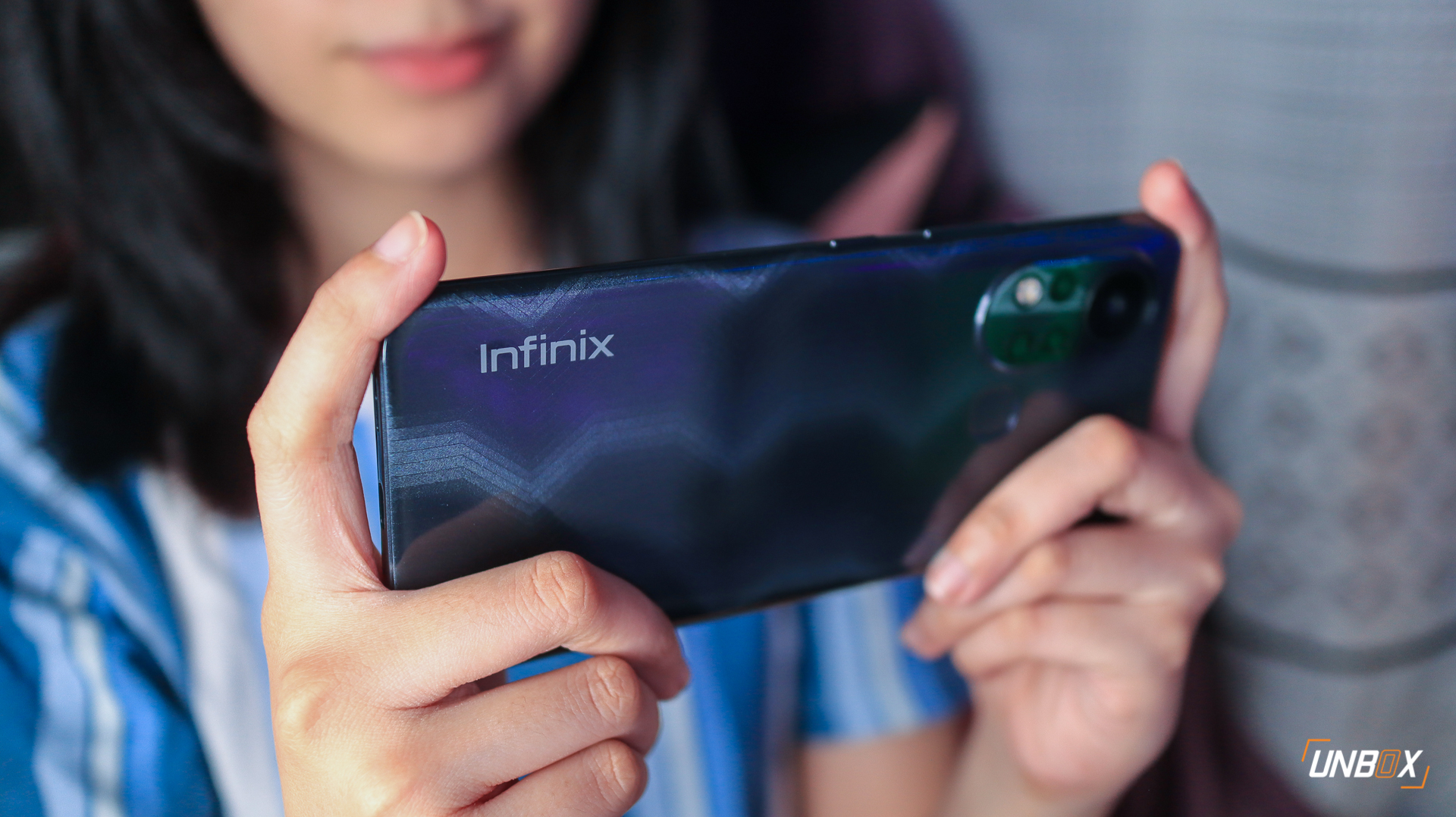 Rising star Infinix is also giving slashing prices for the 11.11 sale this 2021, with the brand putting up discounts for many of its popular and affordable models. To make it easier for you, we've compiled the best deals from the brand in this article, so all that's left now is to just add all of them in your cart:
Infinix 11.11 Sale 2021 Top deals
HOT 10i
HOT 10 PLAY 4GB/64GB
HOT 10S 6GB/128GB
HOT 11S 4GB/64GB
SMART 5 PRO 2GB/32GB
HOT 10i 4GB/128GB

(from Php 5,990 to Php 5,790)
For under 6K, you'll be getting a phone with a Helio P65 processor which offers decent performance, a generous 4 GB of ram and 128 GB of storage, and a huge 6000mAh battery which allows you more time to use the phone without having to plug it into an outlet or power bank. Now, add the 6.52-inch HD+ display, 13-megapixel main rear camera, 5-megapixel selfie snapper with LED flash, and the rear-mounted fingerprint scanner and you have a feature-packed phone for only Php 5,790.
This deal is available on Lazada and Shopee.
HOT 10 PLAY 4GB/64GB

(from Php 5,490 to Php 5,199)
If you're not after hardcore games and ultra-smooth performance, and just want something more affordable than the HOT 10i, then the HOT 10 PLAY is for you. Just like the HOT 10i, this one also comes with a 6000mAh battery, a dual rear camera with a 13-megapixel main sensor, and an 8-megapixel front camera with built-in facial recognition. The main difference is that it comes with MediaTek's Helio G25 processor which is not bad at all, just a bit slower than the Helio P65.
This deal is available on Lazada and Shopee.
HOT 10S 6GB/128GB

(from Php 6990.00 to Php 6,699)
Gamers on a budget will surely love the Infinix Hot 10S, thanks to its large display, high touch sampling rate, as well as its powerful processor. No other gaming smartphone is as light on the wallet whilst having a powerful MediaTek Helio G85 processor, a 6.82-inch HD+ IPS display with a 180hz touch sampling rate, and a generous 6GB of RAM. If you want to check the actual gaming performance of this smartphone, check our review.
This deal is available on Lazada and Shopee.
HOT 11S 4GB/64GB

(from Php 6,990 to Php 6,749)
The HOT 11S is the latest budget phone from Infinix. You'll surely love the camera, display, and speakers on this phone.
In our review, we found its 50-megapixel camera can produce a great amount of detail for a budget phone, along with good colors. It also has better-than-usual performance in low-light situations as a budget phone. As for the display, Infinix equipped this phone with a new and improved 6.78-inch Full HD+ LCD LTPS display. This resulted in sharper images, a higher pixel density, and a vastly better viewing experience for videos. Meanwhile, the Helio G88 processor performed well in popular games like the Genshin Impact.
This deal is available exclusively on Lazada.
SMART 5 PRO 2GB/32GB

(from Php 4,790.00 to Php 4,449)
The Smart 5 PRO is the most affordable smartphone you can get from Infinix during the 11.11 sale. This phone may not have a stellar performance, but it is good enough to browse social media, take tolerable photos, watch movies on YouTube or Netflix, and make calls and send texts. With a 6,000 mAh battery, you can do these basic tasks even longer without needing a charge. So, if you just want a smartphone that can do the basics without breaking the bank, this one's for you.
This deal is available on Lazada and Shopee.
Comments (0)