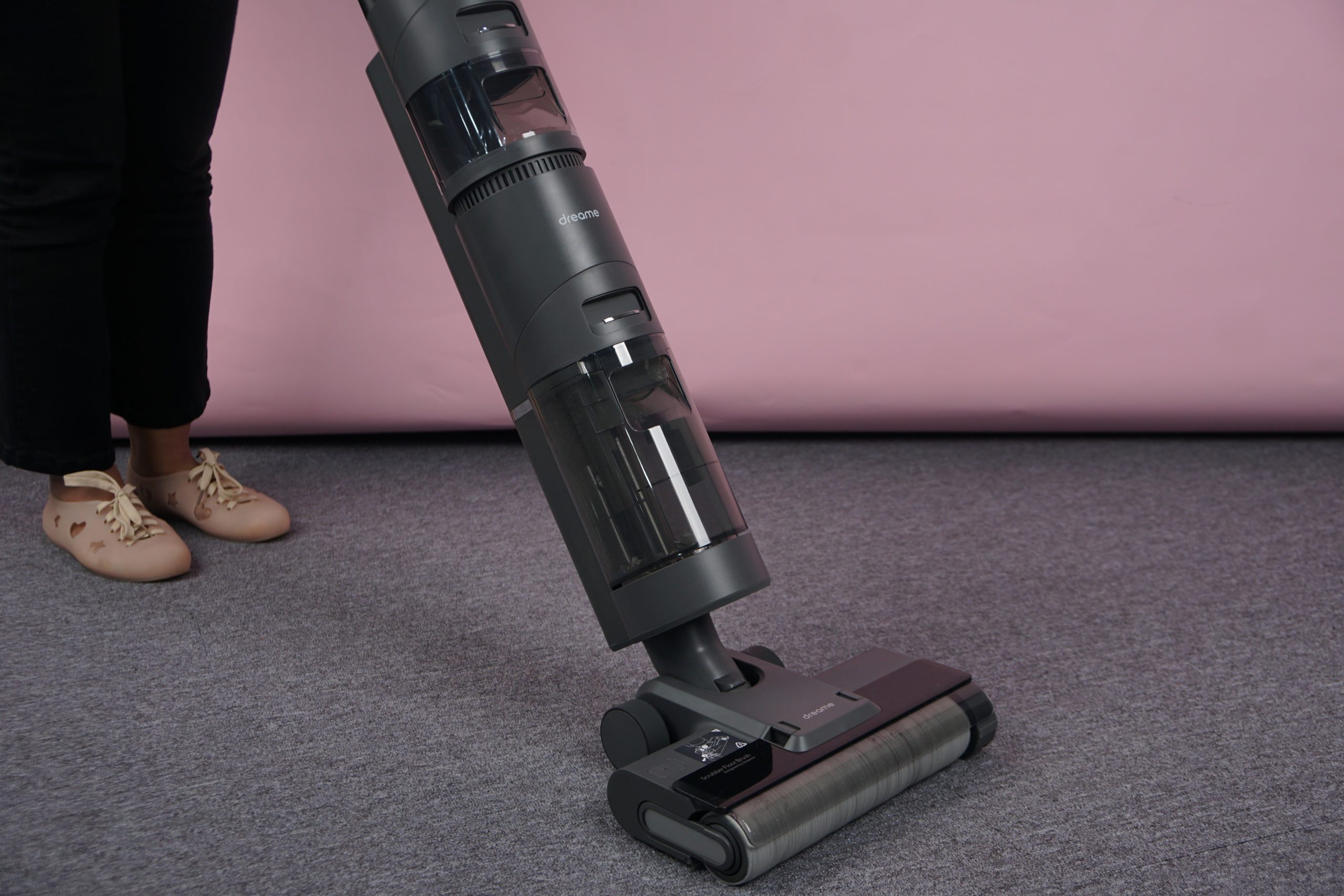 Review verdict: It's pricey, but the Dreame H12 vacuum makes cleaning easy, especially if you're the type that doesn't want to devote an entire day cleaning your house.
Pros
Has enough suction for daily cleaning duties
Effortless to use
Can handle both wet and dry conditions
Cons
Look, no one likes cleaning. It's a hassle to do, takes up a lot of time, and is generally something that completely and utterly saps your will to live. Unfortunately, it's something that you need to do, unless you like living like a disgusting slug surrounded by mountains of garbage. The Dreame H12 makes it really easy to clean your pad with minimal effort, which is good since this thing is not cheap.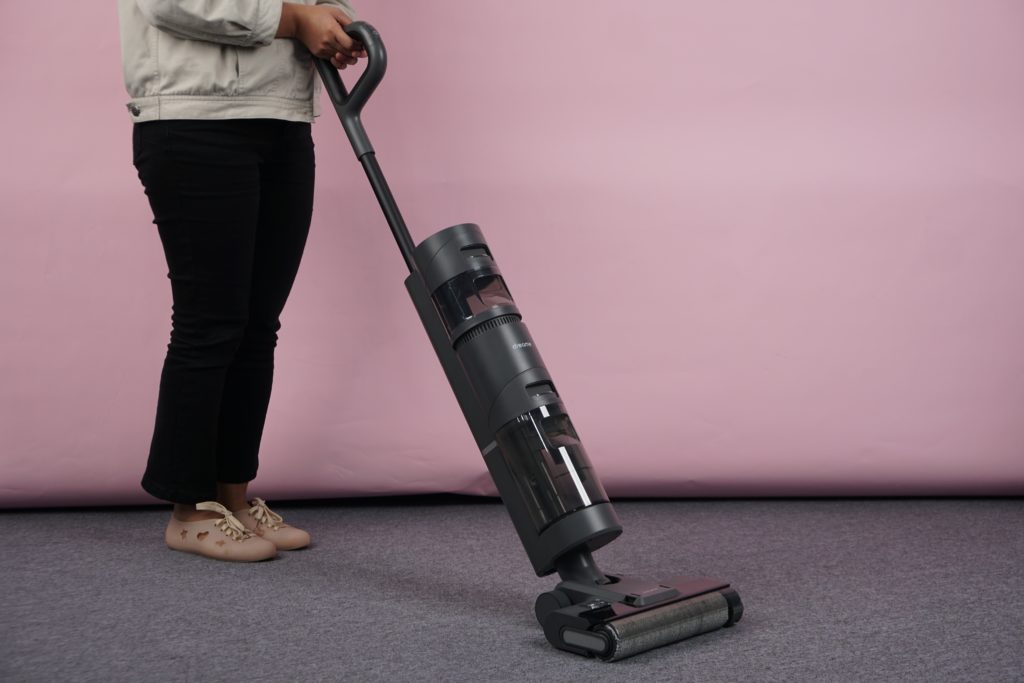 Design
The vacuum requires a bit of assembly, as it comes with two water tanks – a 900mL clean water tank and a 500mL sed water tank. Everything else about its design is pretty straightforward and very ergonomic. There's a large LED on the top of the vacuum where you can quickly see its state of charge, and an easy-to-reach button that allows you to turn on the vacuum. The button set right above the power button allows you to switch from the regular vacuuming mode to just suction – handy for cleaning up spills.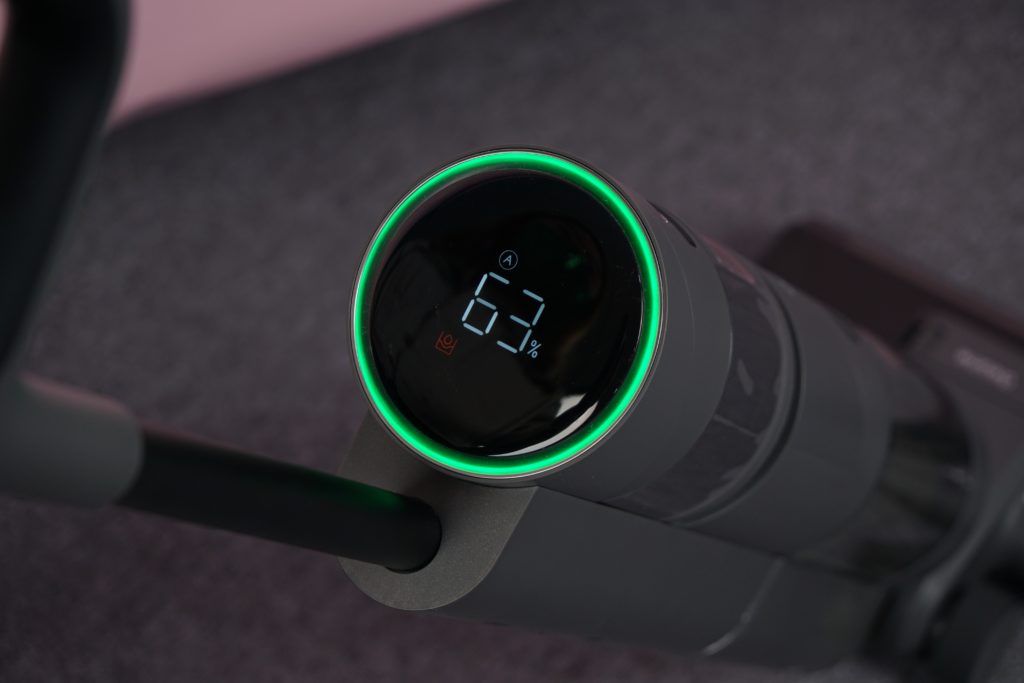 What's nice about the Dreame H12 is that the big LED display doesn't just show battery level, it also shows just how dirty the surface it's cleaning is. Green is light dirt, orange for moderately dirty, and blinking red for absolutely filthy. I guess it's the vacuum's way of telling you how often you need to clean.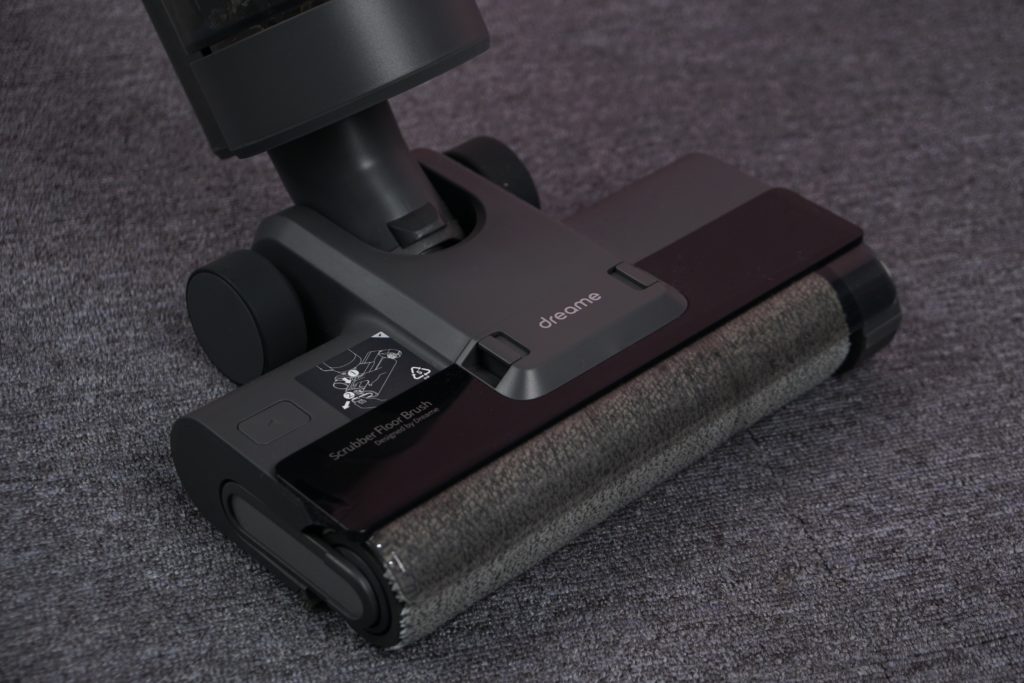 Performance and battery life
If there's one thing I really like about this thing, is that using it absolutely takes 0 effort. Once you turn it on it has its own motor that it uses to move it along your floor, so there's almost 0 effort involved in the entire cleaning process. So essentially you're just guiding the thing around as it cleans the floor, which is great news for anyone who doesn't want to break a sweat when doing chores.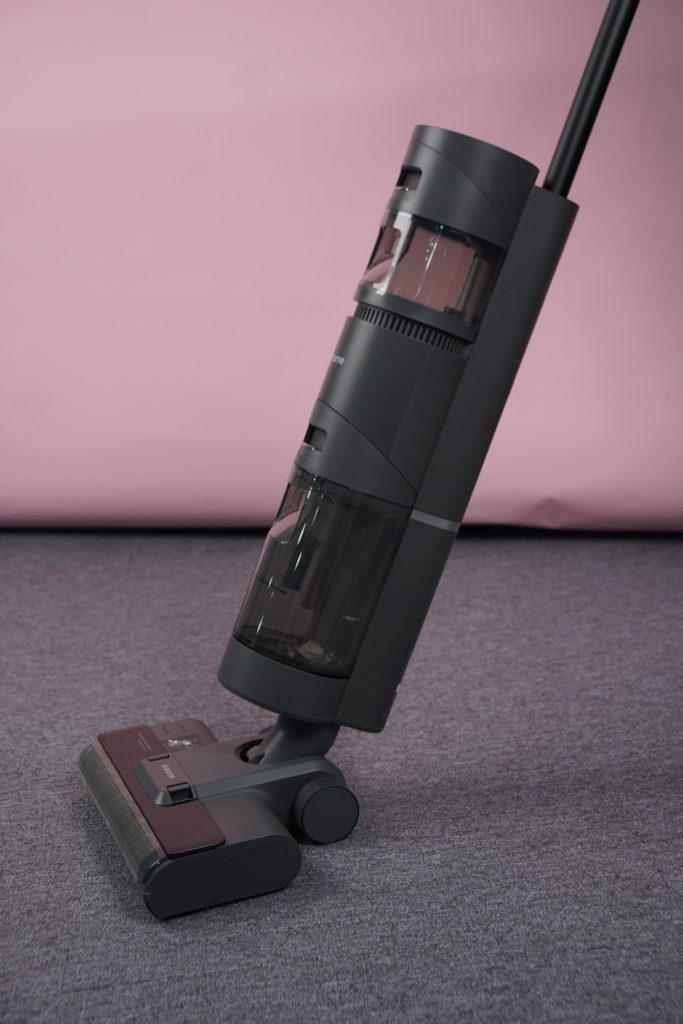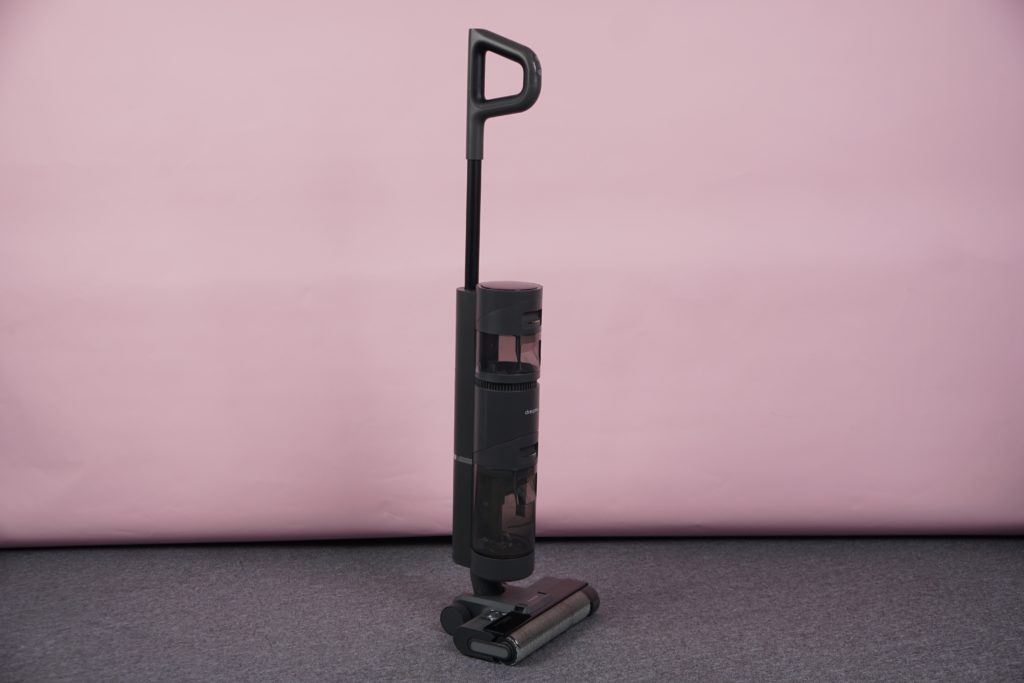 I put the Dreame H12 to the test by completely cleaning the Unbox Studios in Promenade Greenhills. It's a big space, one that would take ages to clean with a traditional vacuum, and boy I was glad I tried to clean it with this vacuum. One pass was all it took to get rid of the dirt on the carpeted floor, and it even took care of the coffee spill that may or may not have resulted from me walking into the glass wall of the studio. There's still a small wet spot on the carpet, but the vacuum managed to completely remove most of the liquid that dropped on it. I won't be docked a day's wage because of water damage, is what I'm saying here.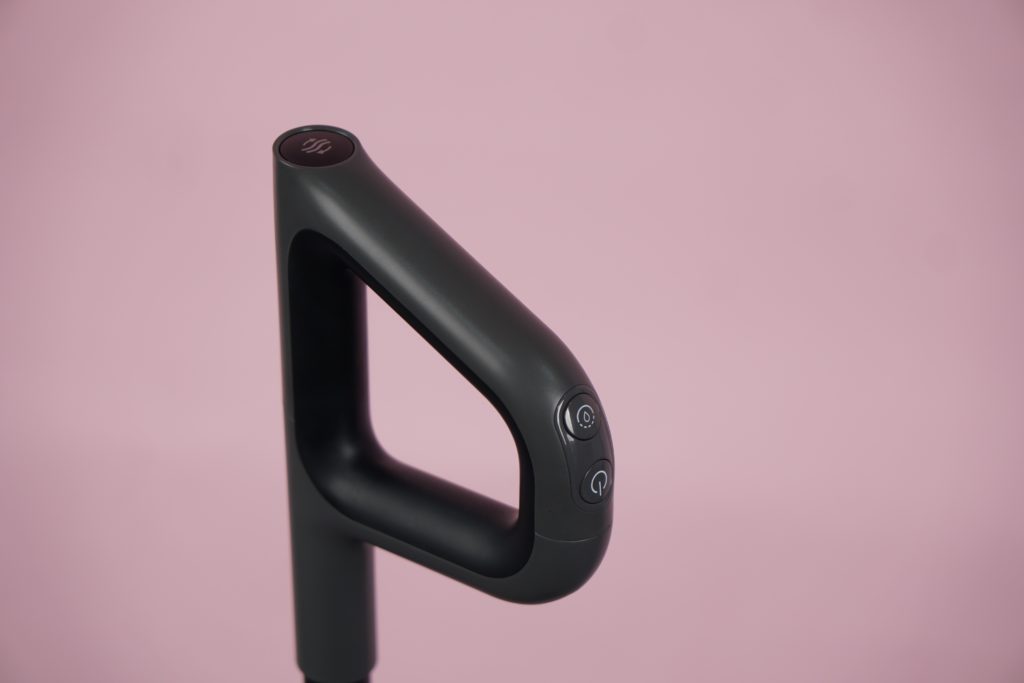 Once you're done with cleaning, you simply need to return it to the charging base where it'll clean itself automagically. The roller will rinse itself continuously until the sensors detect there's no dirt left, which makes clean-up after the clean-up quick and easy.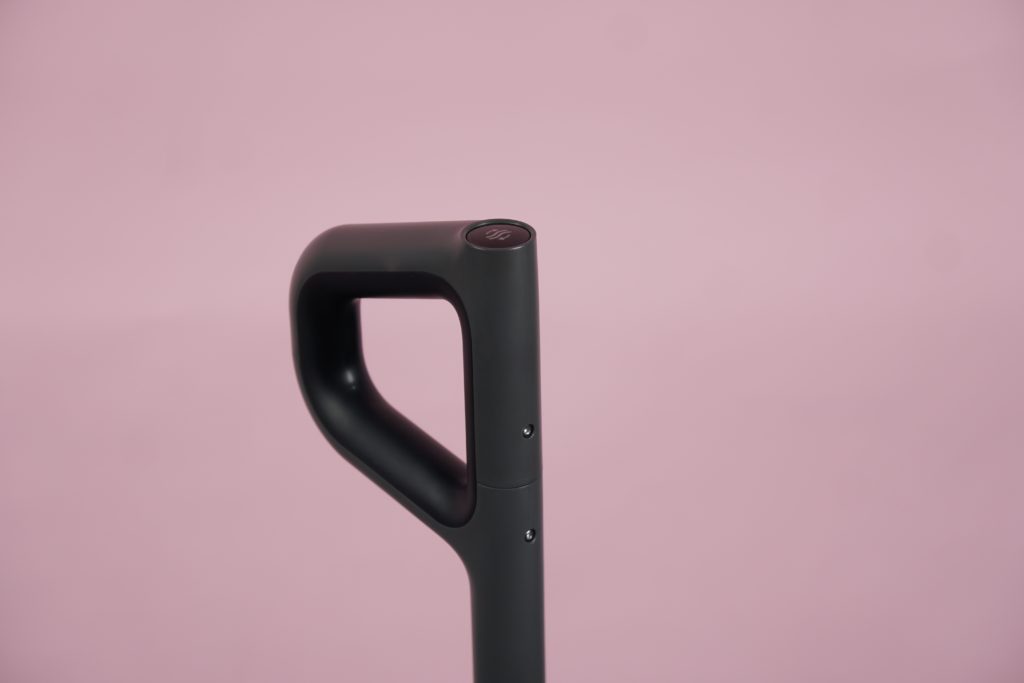 The vacuum runs on six 4,000mAh batteries in it, which has enough juice to run it for around thirty minutes. You probably have a little wiggle room there as far as operating time goes depending on what you're vacuuming and what mode you're on, but it's not much.
Verdict:
The Dreame H12 Vacuum is a great tool to have if you're in the Philippines and don't want to work a sweat when you're cleaning your floor. But as is the case with convenient gadgets like this, there's a catch, and it's a pretty big one – price. You're essentially paying mid-range smartphone prices for a vacuum here, but if you don't mind that and want to clean your apartment like a boss, then this is the appliance to get.
Dreame H12 Vacuum Review Philippines Price
The Dreame H12 Wet and Dry Vacuum retails for Php 25,990, and is available in Shopee.
Comments (0)