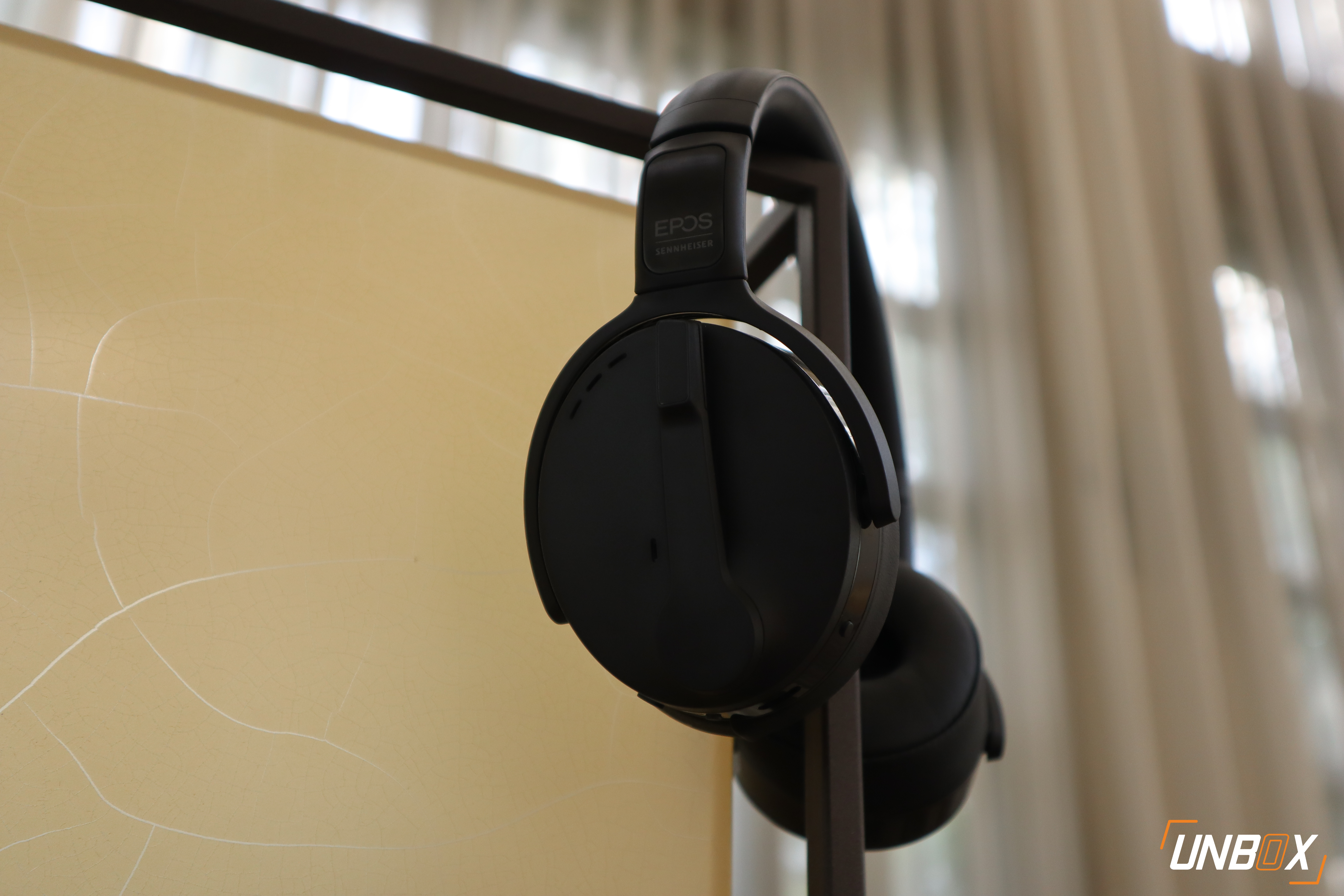 Review Verdict: Now available in the Philippines, the Epos Adapt 560 has a lot going for it as it seeks to be the headphone of choice for business people on the go. It is held back only by strange ergonomics and okay-ish sound, catering to a niche market. 
Pros
Comfortable, light and easy to bring around
A practical design that won't attract unwanted attention
On-ear ANC
Boom arm is instrumental to great call quality and retracts as well
Bluetooth pairing is swift
Cons
Audio quality is a bit warm, clarity could be better
Pricey
Niche product
From Danish audio company EPOS (who just demerged with Sennheiser, by the way!) comes the Adapt 560, truly a unique pair of on-ear headphones. These are advertised for their crystal clear call quality and versatility in use. Do they live up to their name? Read on to find out.
Design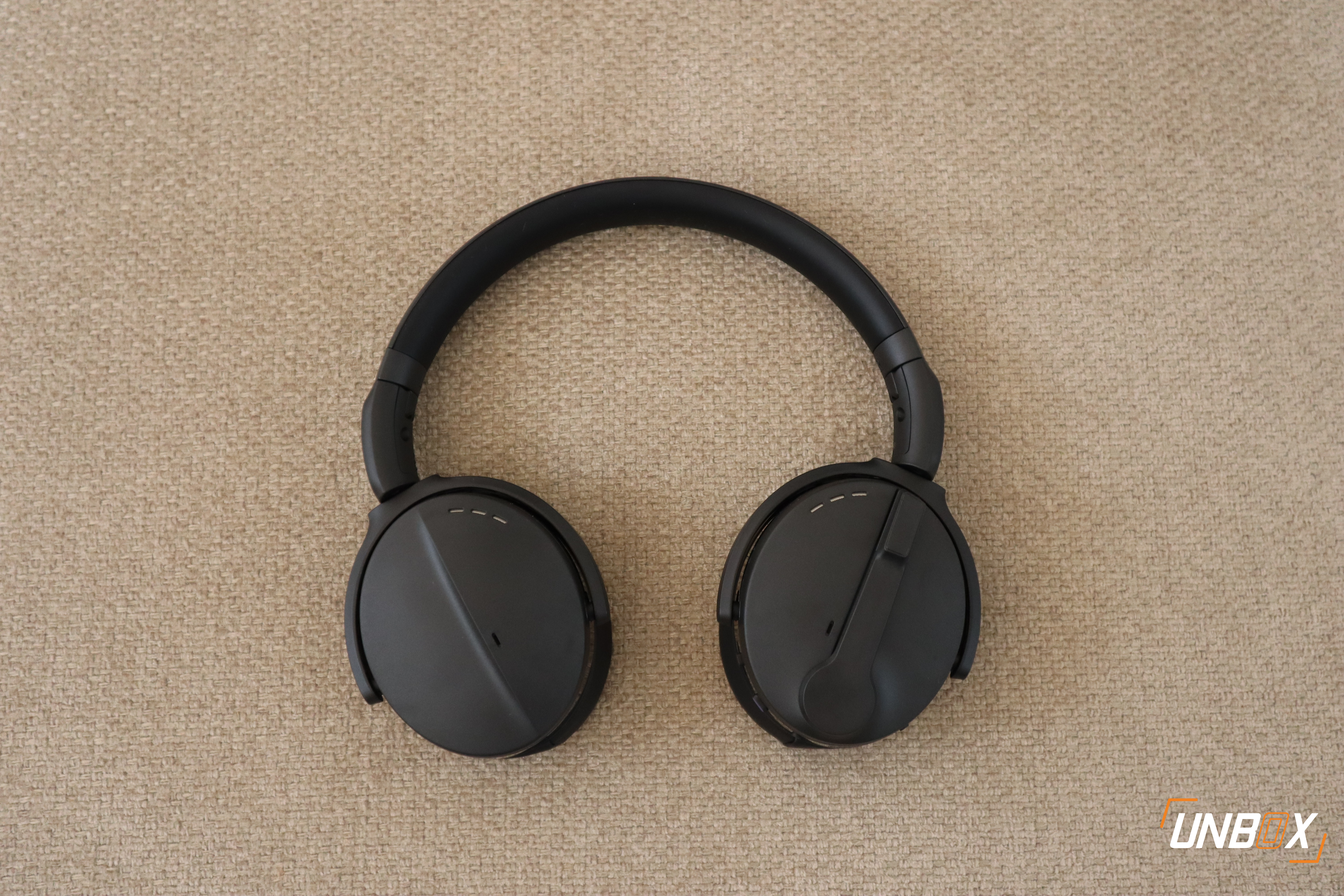 The Adapt 560 headphones are mostly built with plastic, but EPOS has managed to successfully walk the tightrope of having a plastic construction and not making the device feel cheap. This is the preferred material of choice due to its weight – there's no point in buying audio equipment that makes everything above your neck feel like a gym day.
When you want to bring these along with you, they can be folded and stored in a compact carrying pouch along with the accessories. This gives it points for portability. The boom microphone can also be hidden within the device's design when not in use – preventing you from looking obnoxious while listening to your music in public.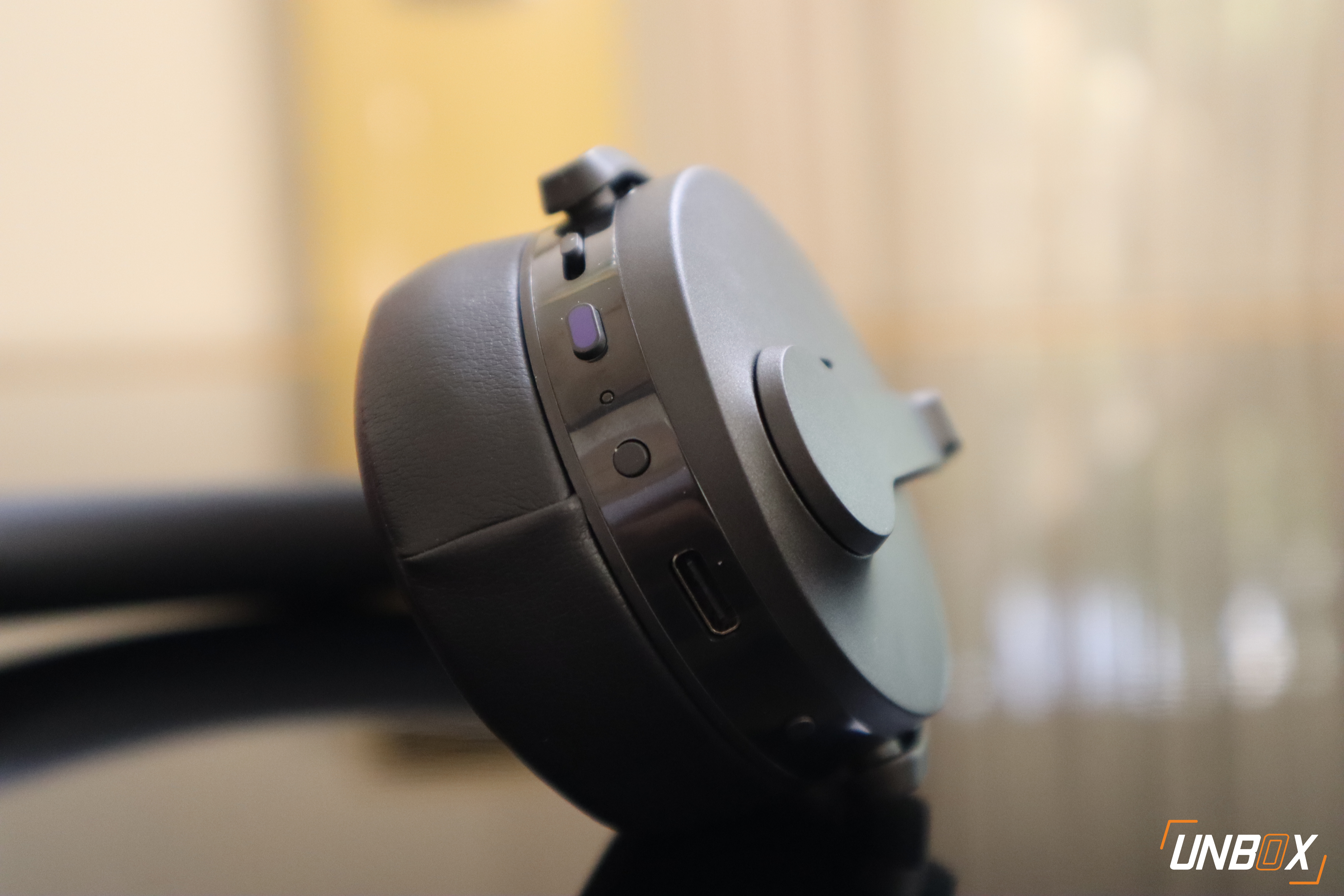 The only issues we have with the Epos Adapt 560's design mostly revolve around the buttons. There are no labels on the device whatsoever, so we had to resort to the guides found underneath the box cover. It definitely takes some getting used to from an ergonomic perspective.
User Interface and Fit
Once we got past the previously mentioned mishaps with the button placement, the Bluetooth connection was buttery smooth. Whether it was with a PC, Android, or iOS device, there were no hiccups on this end. In terms of long listening sessions, there were 1 or 2 stutters in the audio over a 4-hour listening session, so we wouldn't say it's anything deal-breaking.
The device also supports multipoint connectivity, a feature essential for on-the-go users who need to switch rapidly between devices.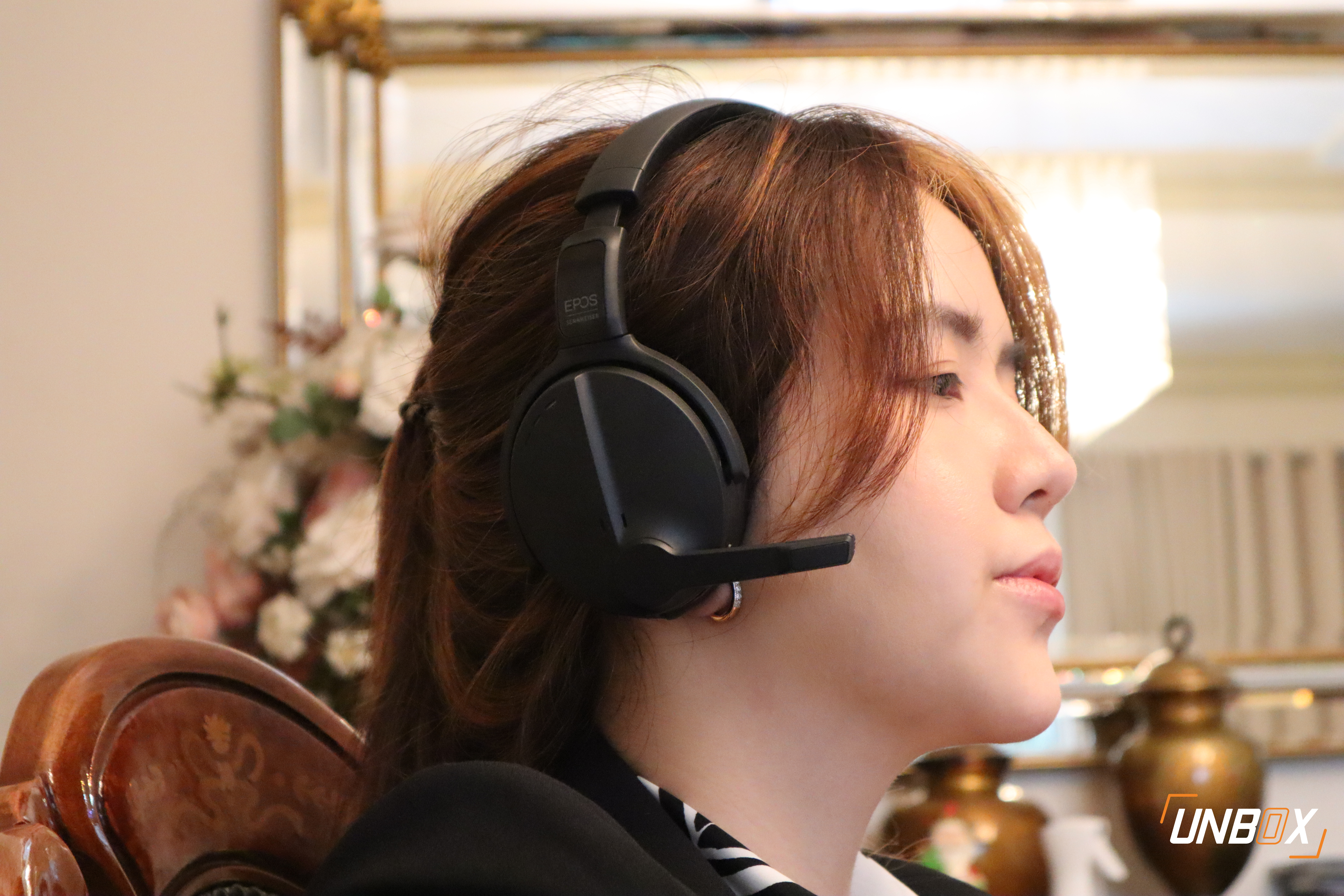 A USB Type-A to PC dongle also comes standard. EPOS has partnered with renowned group productivity application Microsoft Teams to equip the 560 with a dedicated launch button, keeping meeting attendance convenient and accessible.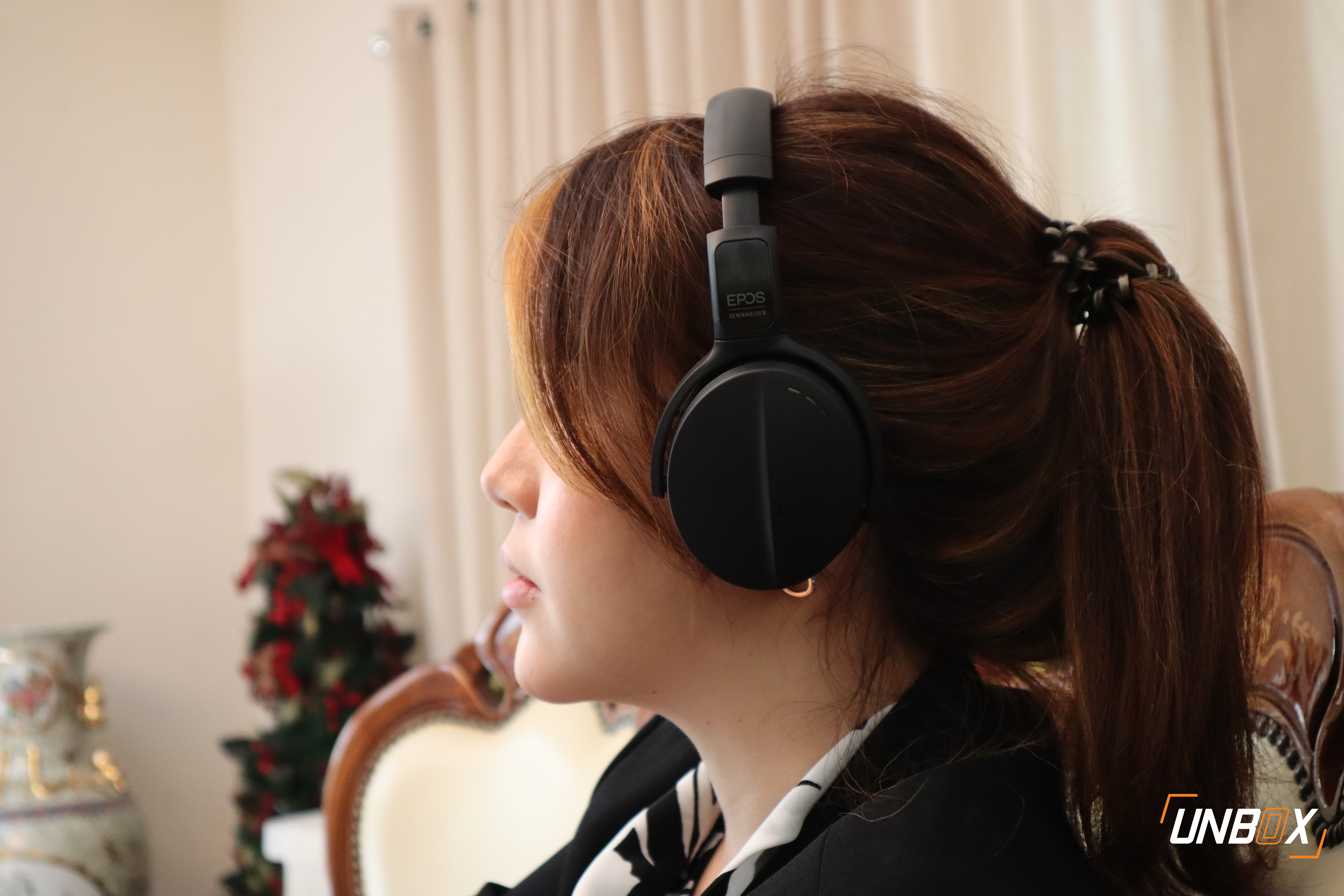 When speaking about the fit, the EPOS Adapt 560 is certainly padded in the right places. The earpads hug your ears but don't clamp on them too tightly. The plushness of the material prevents awkward contact with the drivers, an issue with other headphones that always seems to be overlooked. There's also enough padding for the top of the head, decreasing stress. The on-ear form factor prevents heat build-up, keeping your head fresh for prolonged work sessions, meetings, or movie marathons.
Audio Quality and Battery Life
In our review of the Epos Adapt 560, we listened to a variety of music available on streaming platforms in the Philippines. Our observations indicate that the set delivers a warm sound that mainstream listeners will appreciate. There's enough thumpy bass to go around, which suit a variety of genres and keep the music alive. This abundance doesn't result in muddiness though, so there's no need to worry about that. On the other hand, the clarity is passable. There is decent sound staging and vocals are average, but it isn't anything to write home about. Audiophiles might not have the Adapt 560 as their first choice, but they won't be repelled either. The boomier sound also makes it a great choice for making movies more immersive, translating to cinematic work breaks or even on-the-go experiences.
At the end of the day, its inoffensive audio characteristics give it the headroom to not be a tiring headphone to listen to. While not the most technically accurate audio peripheral out there, it will definitely be a good pick even for games and movies. That's probably all you need from this multi-purpose audio device.
As for the Active Noise Cancelling (ANC), there are extremely few options that even come with this feature in the on-ear headphone space. This is because over-ear options provide a better overall seal for passive noise isolation, setting a great platform for ANC to do its thing. However, this doesn't mean ANC on these types of headphones are necessarily bad – examples such as the Beats Solo Pro beg to differ.
We are pleased to report that the ANC on the Adapt 560 can definitely be felt. While not on par with over-ear competition like the Sony WH-1000XM4 (or even its IEM counterpart) or Bose QuietComfort 45 due to physical limitations, the 4 onboard ANC microphones do an admirable job of reducing ambient noise and surrounding chatter.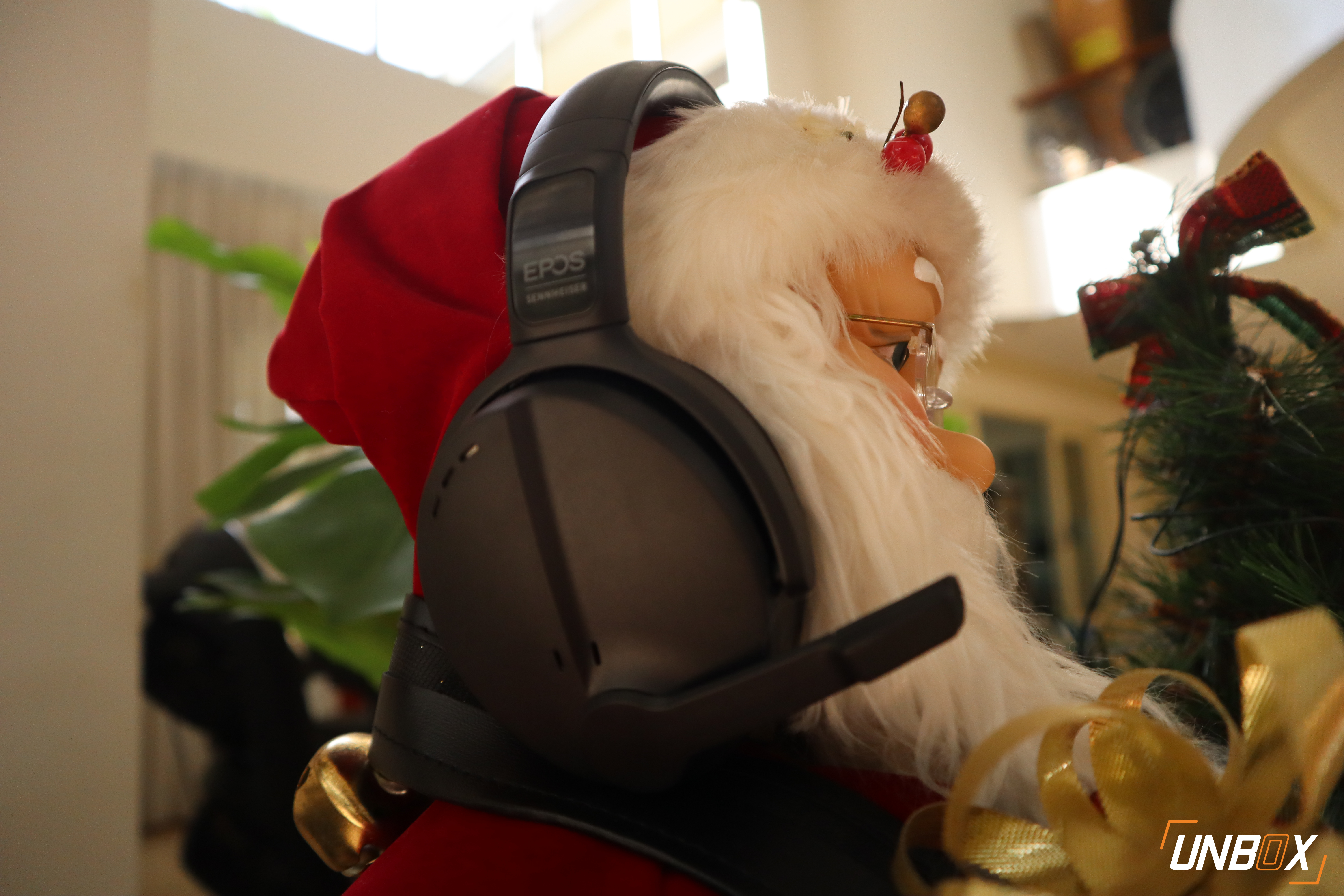 This Christmas, Santa is on WFH arrangements too!
The retractable microphone isn't just for show. Considering EPOS' involvements in the fields of enterprise, gaming, and air traffic audio solutions, their microphone quality passes our standards with flying colors. We didn't really expect much from the microphone due to its size, but we can say with certainty that it wasn't just an afterthought with this product. Callers from the other end could hear us loud and clear, with crisp definition of the intonations in our voices. Even in an environment with background noise such as a rowdy home in the time of the pandemic, the Adapt kept communications perfectly audible.
The headphones kept going for around 35-40 hours of playback based on our experience, before needing another recharge. That figure is impressive considering we had ANC on playing at around 75% volume.
Wrap Up and Conclusions
With all things considered, the Adapt 560 are fundamentally work-centric headphones that you can use for other purposes as well. If the impressive call quality, comfort, ANC performance, and convenience are able to justify the price tag for you, then by all means go ahead. However, if you're looking for a headphone primarily for musical clarity and the occasional Discord call, then you should reconsider your options.
EPOS Adapt 560 Philippines Price and Availability
The EPOS Adapt 560 has a price of Php 16,500 in the Philippines. At that price point, it's facing industry favorites that have noticeably superior audio quality such as the previously-mentioned Sony WH1000XM4.
If you're interested after reading this Epos Adapt 560 review, then you'll be glad to know that they're now available in the Philippines. Still on the fence? Read more here.
Comments (0)