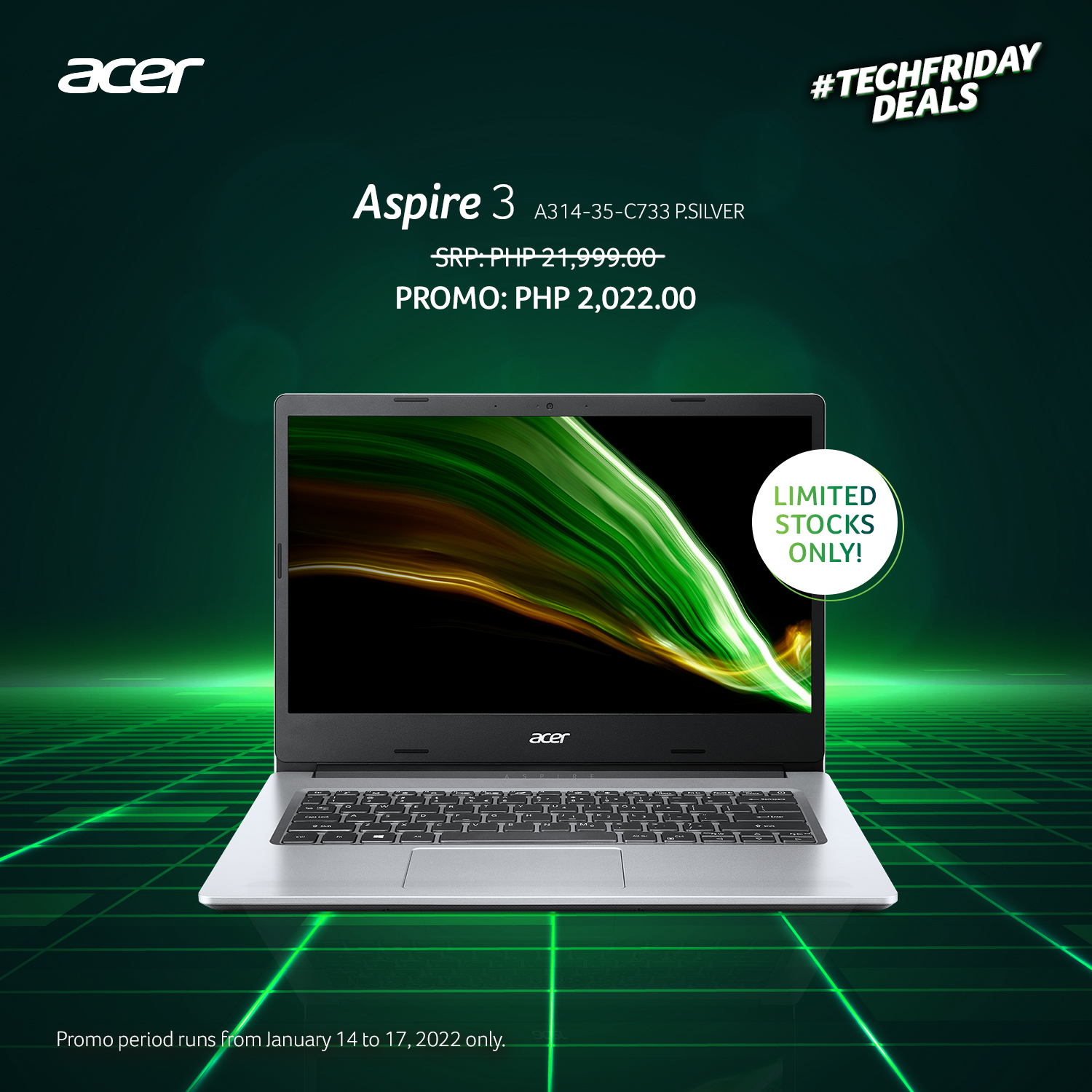 You read this right: Acer Philippines will be selling some laptop models at a discounted price this January 2022 sale. Shockingly, one of the models will be sold at just a hair above Php 2,000 during their #TechFriday Sale happening from January 14 to 17. This came in an album announcement over their Facebook page, and this is the listing specifically.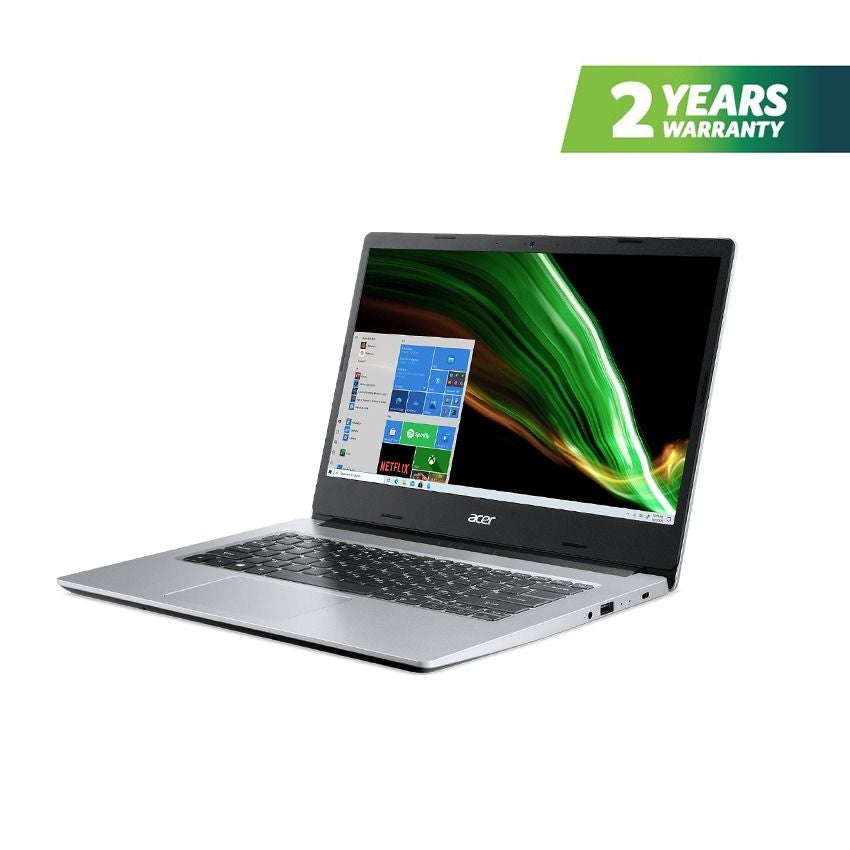 The device in question is the Acer Aspire A314-35-C733. It's a conventional productivity laptop with a 14-inch HD 1366×768 display with a non-touch panel. While its onboard Intel Celeron N4500 and 4GB of RAM (upgradable to 16GB) won't be breaking any performance records anytime soon, these specifications should be more than enough for productivity, whether it be office or schoolwork. Surprisingly enough, the Aspire avoids the usual HDD setup that we know slows down over time–favoring a 256GB SSD for a smoother experience.
You can maintain confidence in its battery life though, with the 36.7 Wh battery pack giving you an advertised 8 hours. That's reasonably impressive given the price point.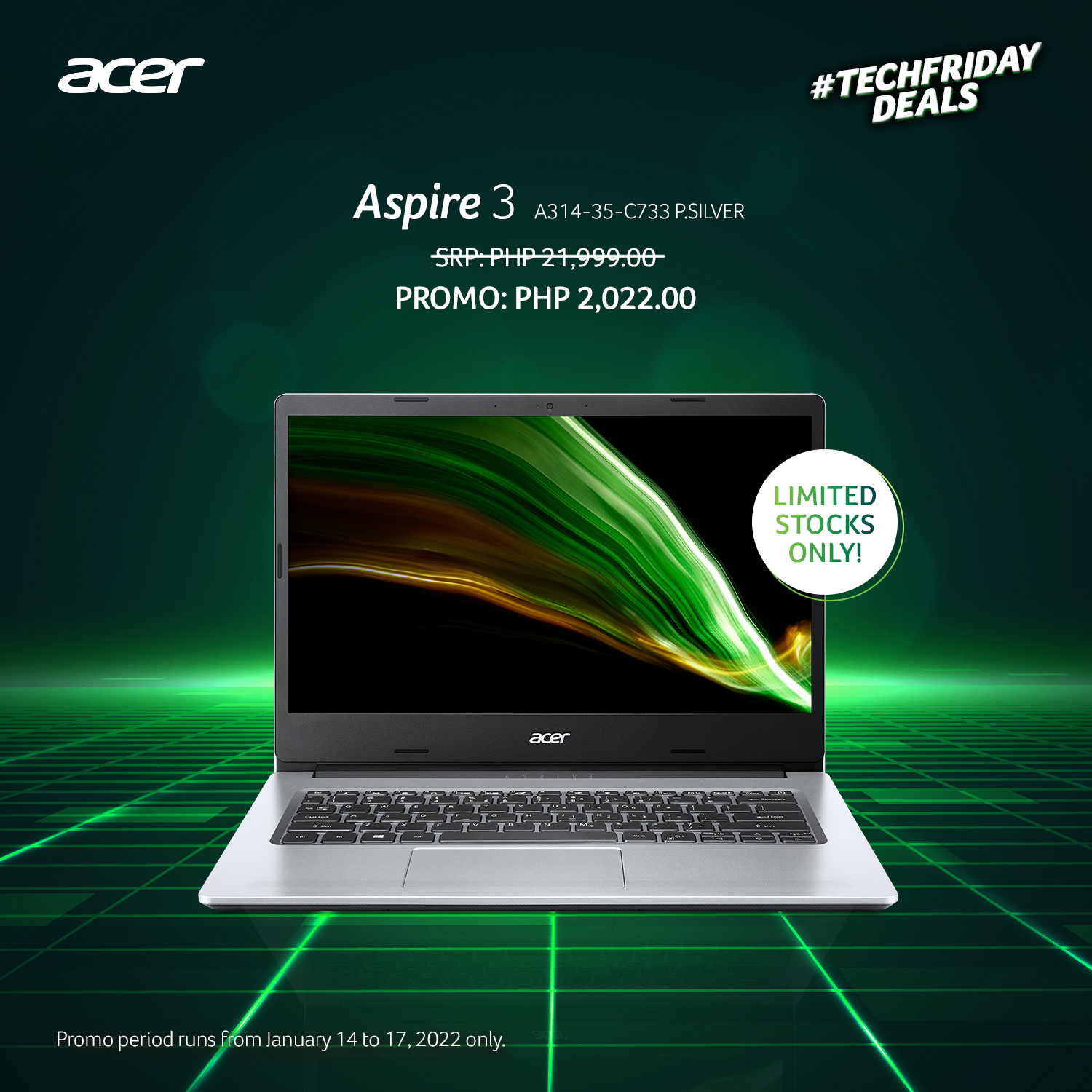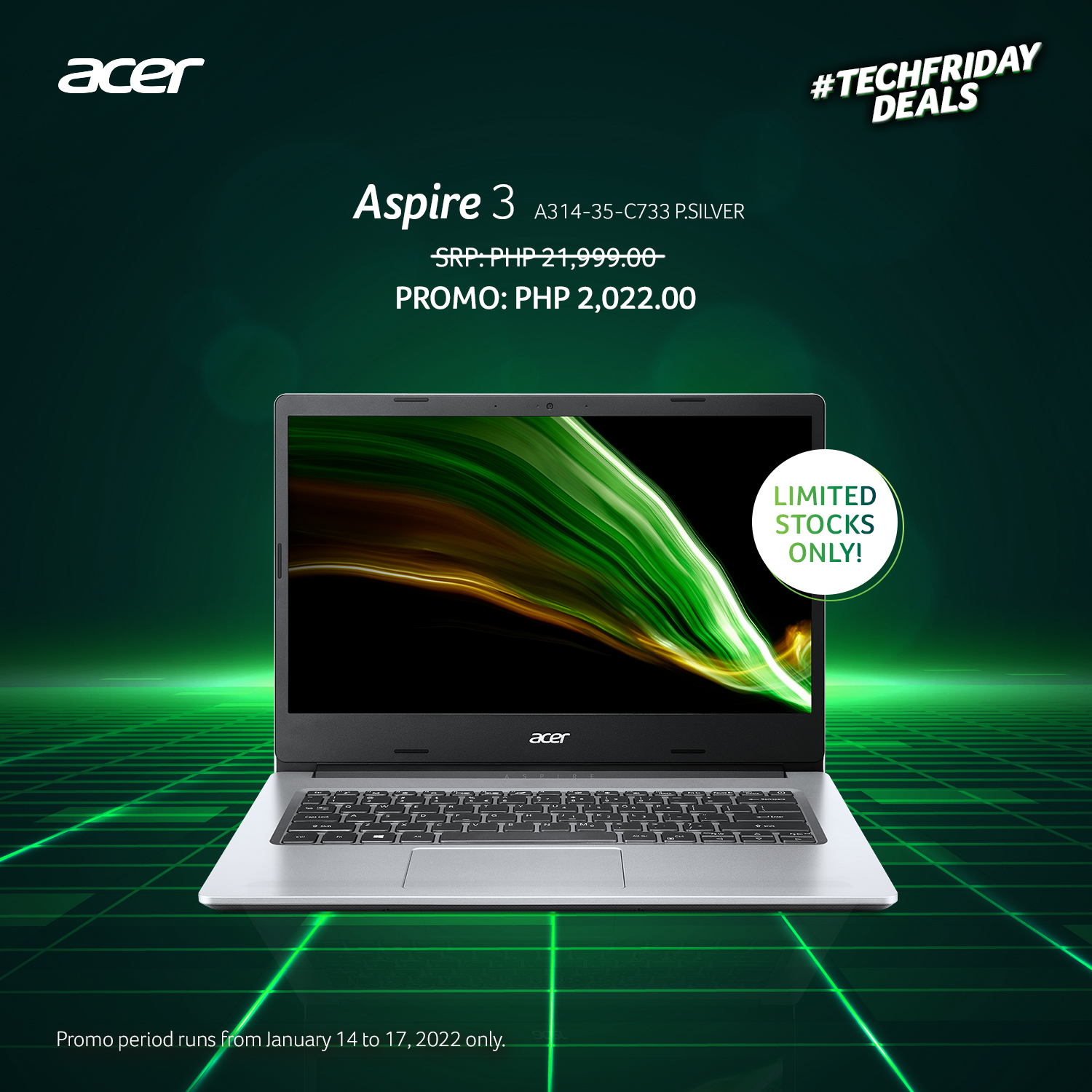 If you're convinced, please know that there will be extremely limited stocks for this laptop. Knowing the possible onslaught of demand, Acer has commented its policies on the post:
The promo starts at midnight of January 14, 2022, until January 17 at 11:59 PM
No pre-orders or reservations will be allowed
The transaction must be completed until purchase, only adding to cart is not permitted
1 unit per customer only
Payment methods are GCash, GrabPay, and Credit Cards (Visa/MasterCard)
No Cash On Delivery (COD), Delivery fees will be free
Standard warranty applies
Those were set in place because of the competition that will happen at midnight on January 14. Don't worry too much if you miss out though. You can still score some good deals because of the other laptops with price cuts of around Php 2,000 as well.
This 2022 Acer laptop price sale is the perfect way to start the year, and we wish you the best in snagging this killer deal.
Comments (56)