This is what you do when your phone is stolen
So, the worst-case scenario has happened: you've accidentally lost your mobile phone or worse, it got stolen. You've searched high and low for it, and you just can't get it back.
If your phone is stolen and lost and you're sure that you can't ever get it back, you have at least one option up your sleeve to make sure the thief can't use it or sell it: blocking its IMEI number.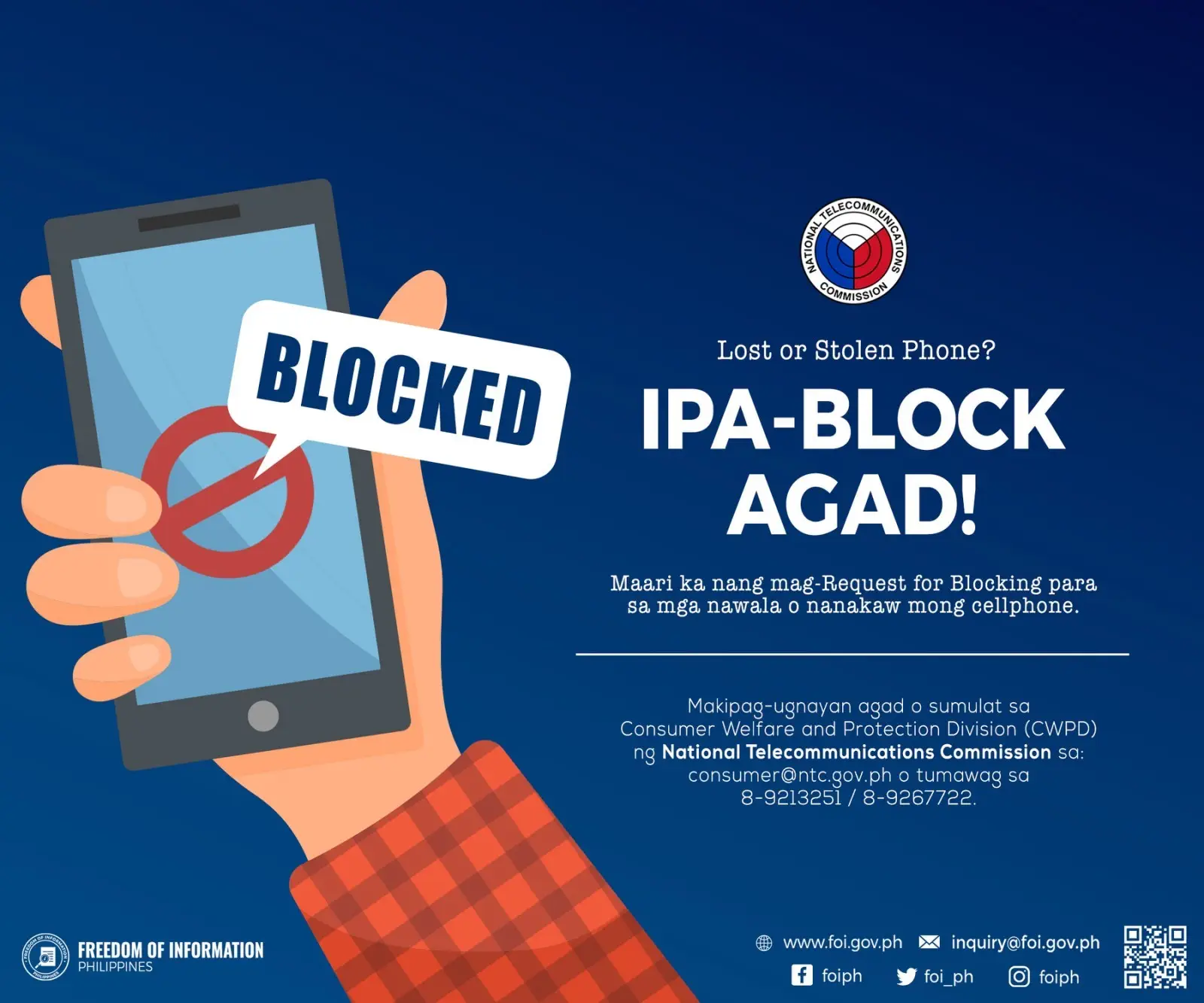 A phone's International Mobile Equipment Identity or IMEI number is a unique numerical identifier for every mobile device that's used to differentiate from another mobile device out in the wild. An IMEI is assigned to each SIM slot, so if you have two SIM slots your phone gets two IMEI numbers, and so on.
Finding out your phone's IMEI number is easy, as it's usually printed on the box that your phone comes in when you buy it. You can also find out your phone's IMEI number in Android by keying in *#06# in your phone's dialer. For iPhone, you can Go to Settings > General and tap About. Look for the serial number. You might need to scroll down to find the IMEI/MEID, and ICCID.
Having your IMEI blocked is easy. You can head on over to a National Telecommunications Commission's Consumer Welfare & Protection Division to have it blocked – just remember to bring the box of your phone indicating the IMEI or official receipt with you along with two valid IDs (with one government-issued ID).
If you can't physically go to the NTC, you can have your blocking request physically mailed over, faxed or emailed to the NTC's Consumer Welfare and Protection Division. You'll need a duly accomplished and notarized form (Affidavit of Ownership and Loss with Undertaking), available at NTC Website (ntc.gov.ph), scanned copy of the Mobile Phone/Unit box indicating the (IMEI) or copy of Official Receipt with IMEI number and copy of two (2) valid IDs (at least one government-issued ID).
You can contact the NTC's Consumer Welfare & Protection Division via these numbers:
(02) 920-4464, (02)926-7722, (02)921-3251
You can email them as well via ntcncr@ntc.gov.ph.
Comments (129)