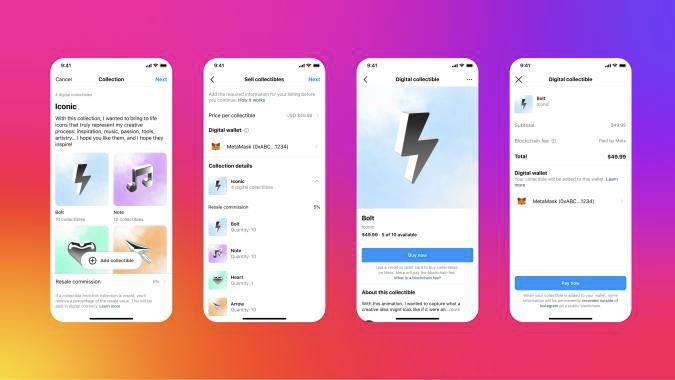 NFT creators will be happy to hear that Meta will now allow the creation and selling of NFTs on Instagram. That's right, this has been confirmed at Meta's Creator Week event.
Meta has been trying to gauge NFTs in its platforms since last year. However, Instagram users have only been allowed to showcase their NFTs. Now, Instagram will release an "end-to-end toolkit" that will allow creators to create and sell NFT collections to their followers.
The Meta NFT update will give creators a new NFT marketplace. Good news is Meta won't be getting a cut from NFT sales until 2024 although a 30 percent deduction will be placed for app store fees. Creators can also place a commission rate ranging from 5% to 25% to resellers of their works.
Currently, the new tools are only available to a small group of creators in the United States, but will soon be made available to more countries and creators soon. As for NFT collectors, Meta is adding support for the Solana blockchain and Phantom wallet. Meta is also adding OpenSea metadata for select collections.
This move by the app is part of its move to enable creators to earn money through Meta.
Comments (0)