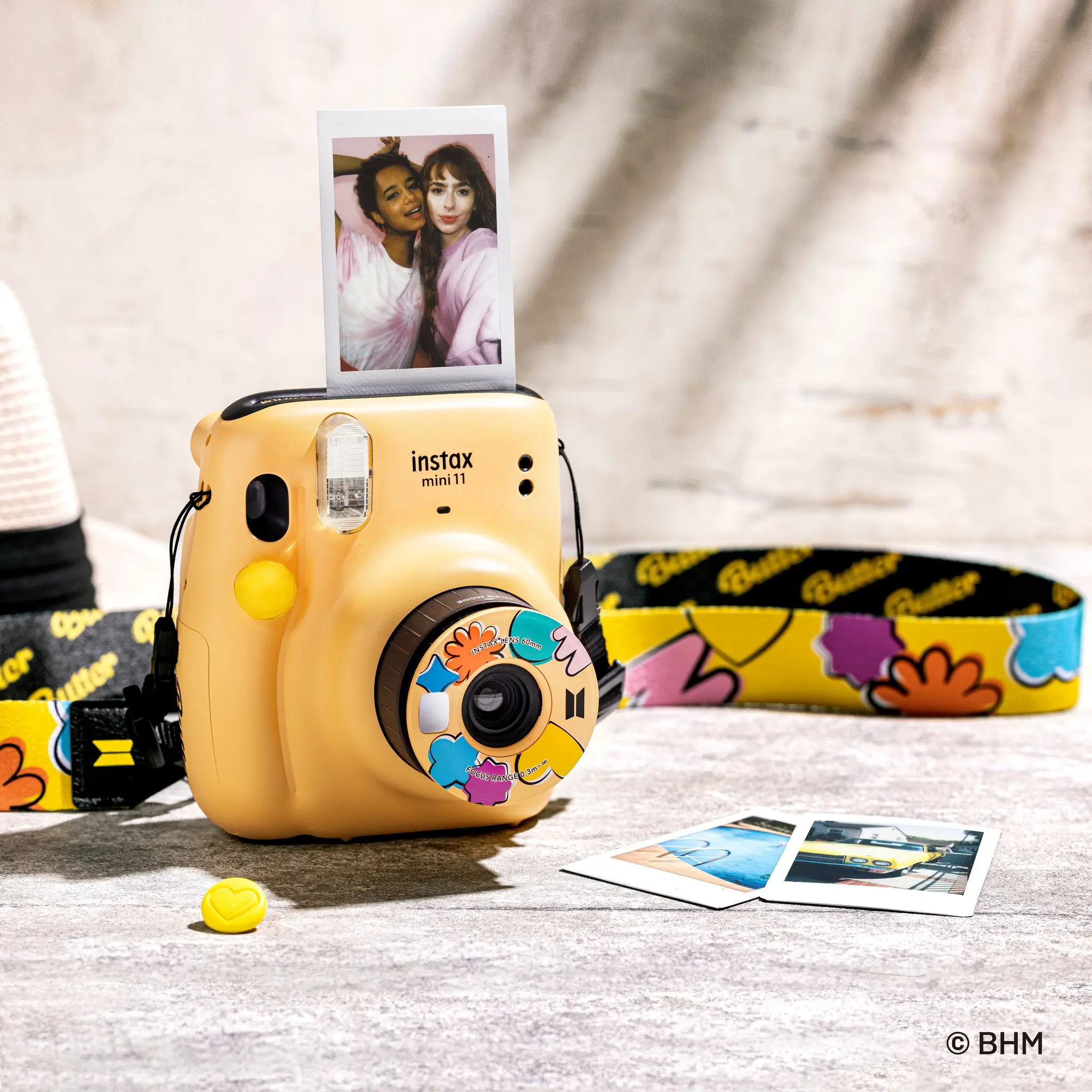 Rejoice, BTS stans, as your favorite group has just released their 2021 collaboration with camera company Fujifilm's Instax line of products. As expected, the design is based on their hit song "Butter" which garnered immense recognition worldwide including the recent Favorite Pop Song certification under the American Music Awards.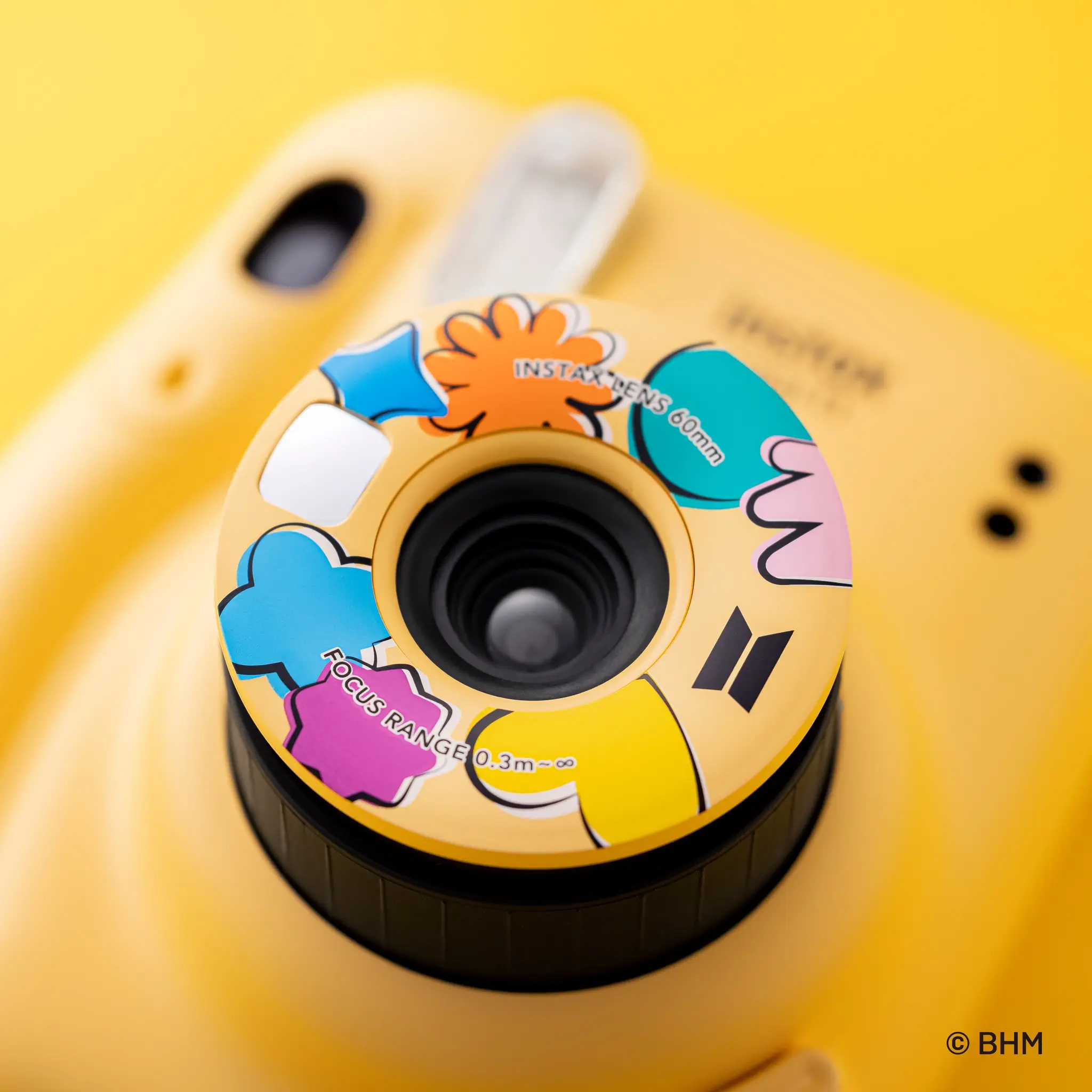 The Instax product in question is the Mini 11, sporting a lively yellow look with bright accentuations. On the lens, the iconic BTS logo is very apparent, a symbol that you have a piece of official merchandise in your hands.
If it wasn't obvious already, the Butter text is indicated on the side, just to let you show off specifically who you're rooting for.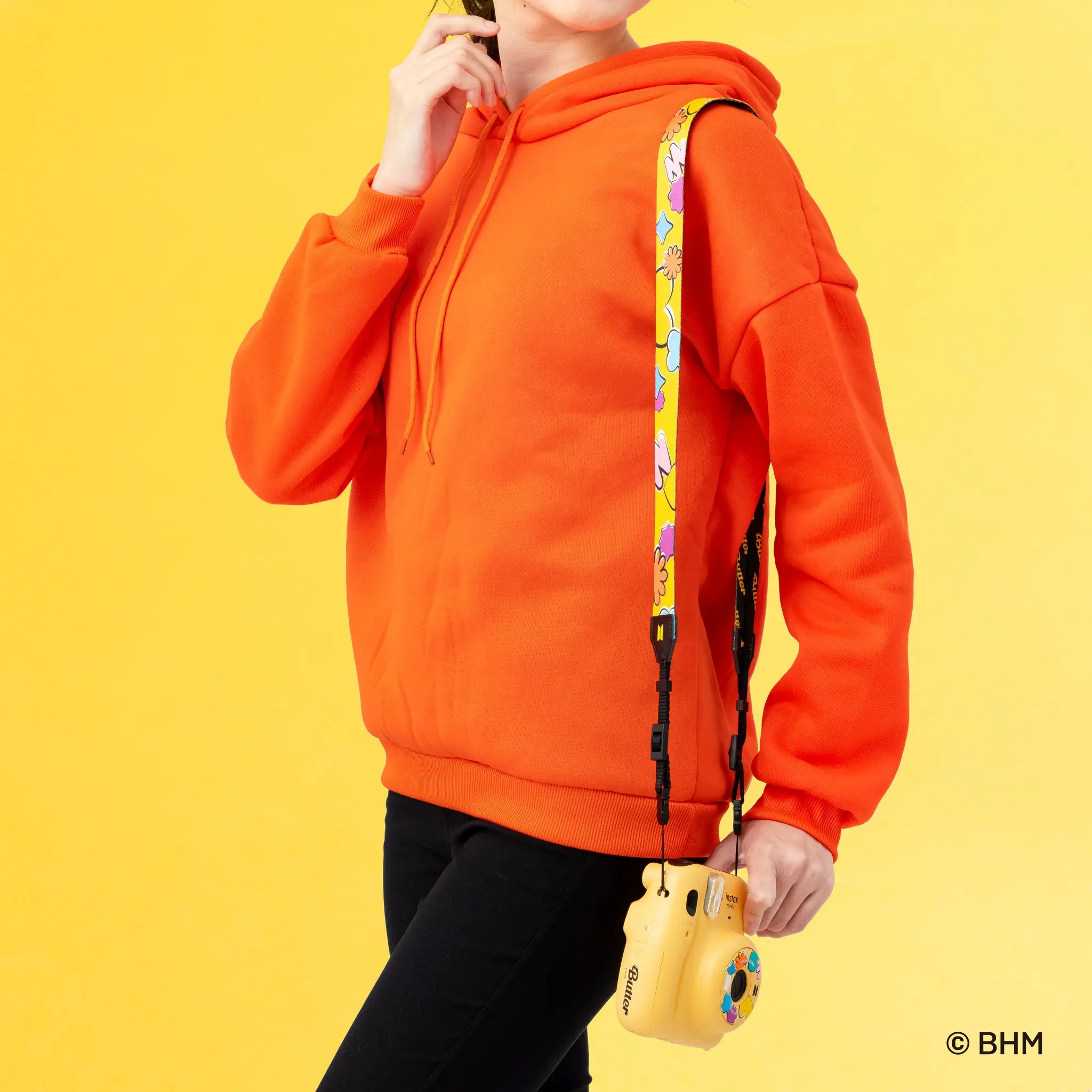 There will also be limited-edition Butter accessories and film to be released alongside the camera, making the entire experience just a bit more memorable than it already is.
We reviewed the Mini 11 last year and were impressed by the feature set it offered at an affordable price. The auto-exposure and auto-flash options come in very handy, as the device surprisingly performed well in low-light situations. The selfie mode was quirky as well, and allowed for some quick snapshots with friends to be printed in no time at all.
BTS Instax Mini 11 2021 Pricing and Availability
The BTS-Instax Mini 11 will be locally released on December 17. In terms of pricing, Instax Philippines hasn't mentioned anything yet but a good reference point would be the Instax 11 Mini's retail price of Php 4,299 here in the Philippines. This rendition may cost a bit more since it's a limited-edition, but the price hike would surely be worth it to fans of these talented individuals.
Comments (0)