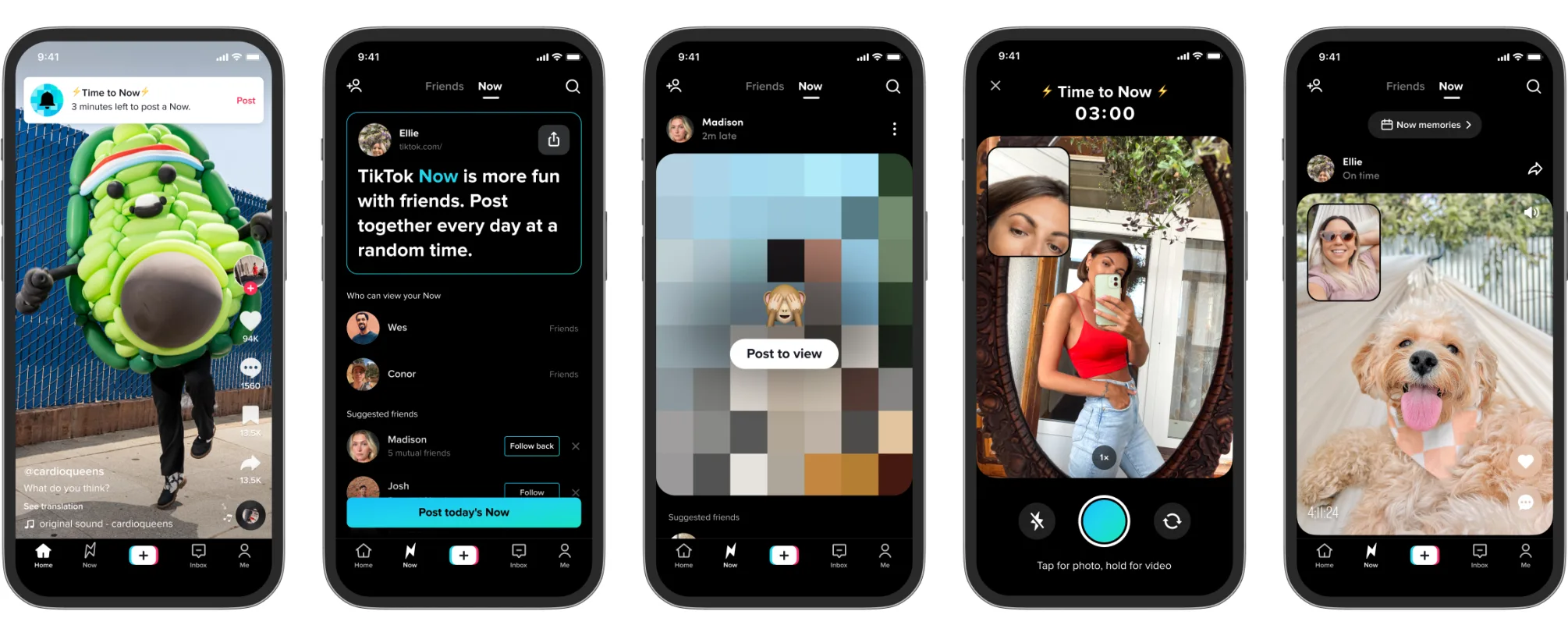 After a launch in 2020, the BeReal Application ignited in 2022 to become one of the fastest-growing social media applications. The concept is simple: at a random time every day, the world takes a picture of what's in front and behind them, and this gets uploaded to the internet and shown to either friends or the general public. It seems that giants have caught news of this trend and a copycat is born, first of which is TikTok Now.
Inspired by its name, the BeReal application aims to take away the glamor often associated with social media. We all know that Instagram posts and stories are all premeditated and carefully handpicked to give off the best impression for the uploader. This leads to a certain pressure of posting to flex or to maintain a level of lifestyle perception. For those of us actually living real lives, this unrealistic depiction can be a little bit intimidating and can pick away at our mental health.
BeReal is the antithesis of this mentality, prioritizing spontaneity over anything else. Just eating a sandwich? Okay! Watching some Netflix in bed? Why not! Errands in the grocery? Sure! Living life in this pandemic has taught us the things that really matter, stripping away the pretenses that we once believed were necessities in our lives. It takes a picture with both rear and front cameras, so you can show your friends how you REALLY look on an ordinary day in.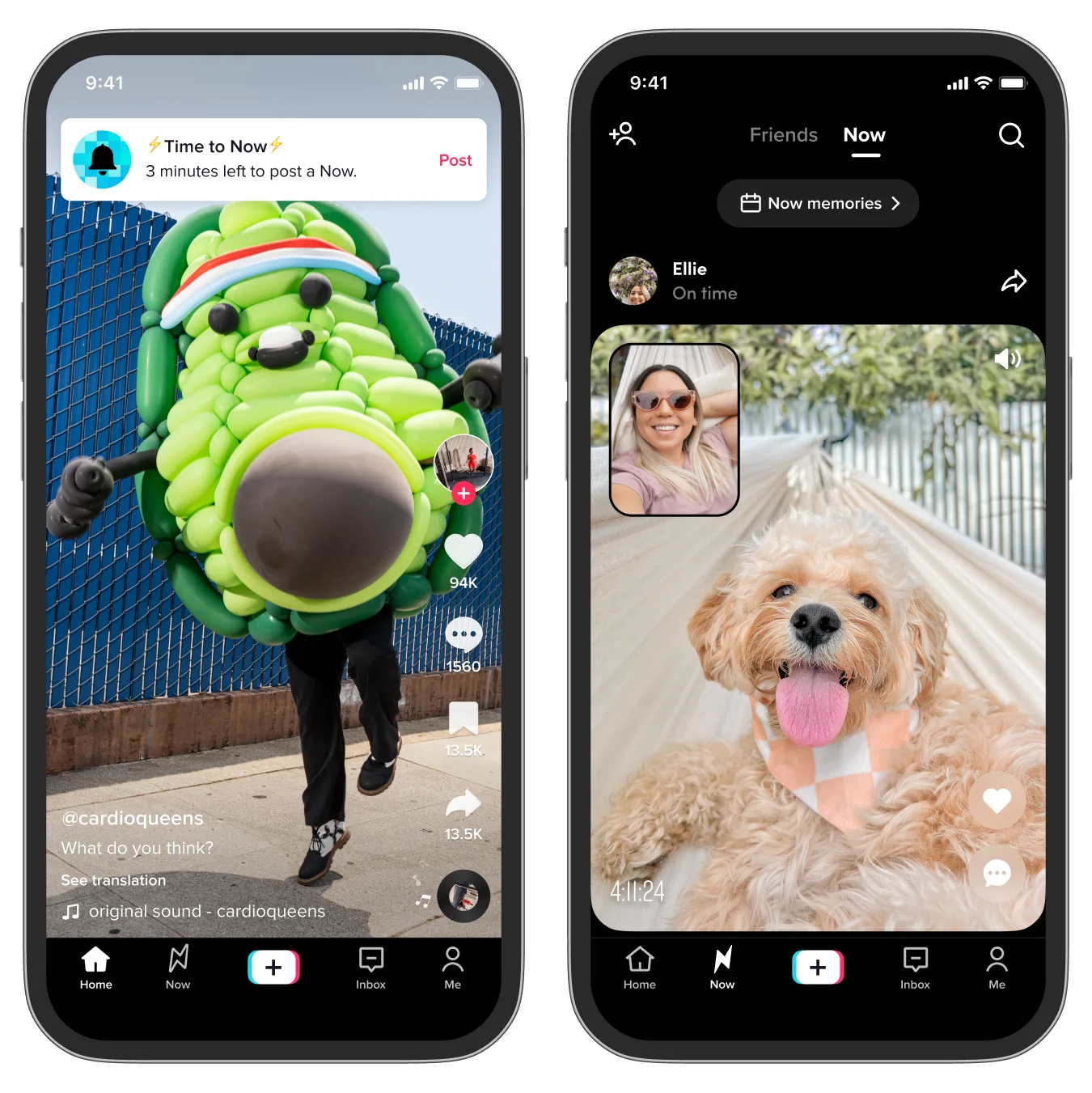 The BeReal application has found massive success and TikTok Now was recently announced with the same basic functionality. In the case of TikTok Now, users can either take a picture or a 10-second video of their current activities. A notification will suddenly show up indicating that content is scheduled to be captured in just a bit.
To keep things on the safe side, the company has installed some safety features that hopefully prevent misuse of the platform. This includes not including content by minors on the Explore feed, accounts for minors being set to private sharing by default, and people aged between 13-15 will have the commenting function limited to only Friends.
Those 18 and over can configure privacy settings to either be limited to friends they follow (and follow back), or to anyone within the area. Regardless, this is only for viewing. Users who do not either follow or follow back can't comment or interact with the uploader's TikTok Now posts.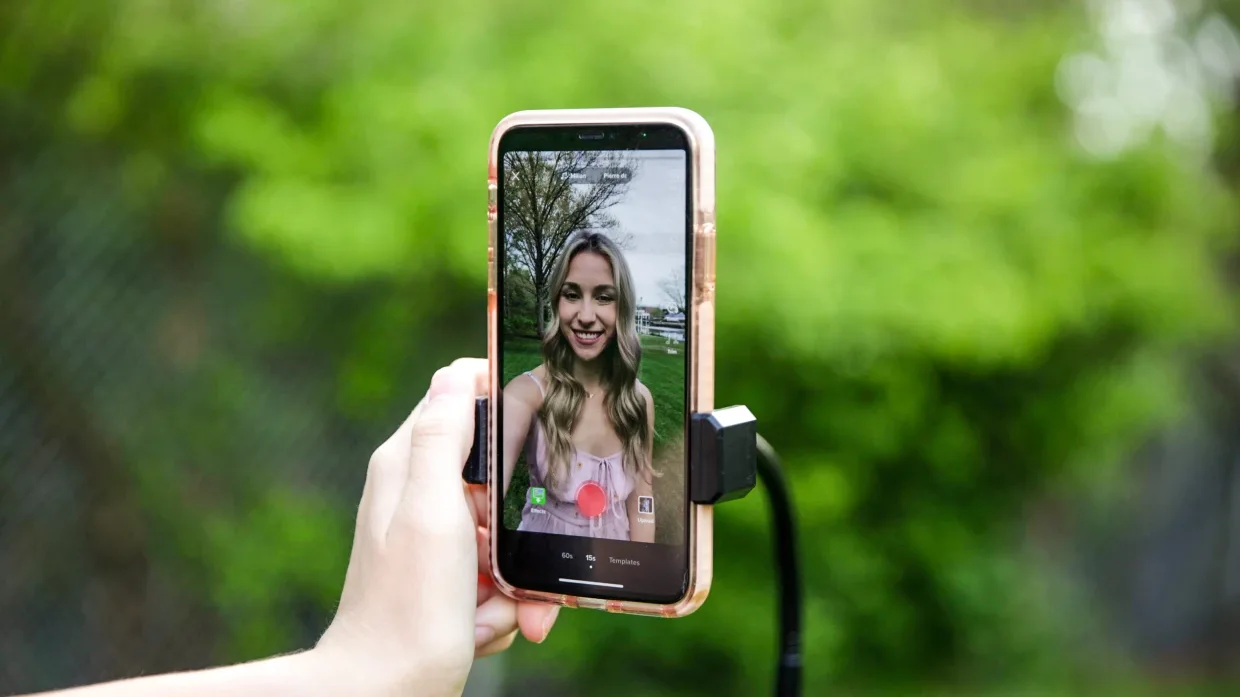 The developers over at TikTok admit that this is still an experimental feature, and its settings could change in the future based on user response. There is also a chance that it will have its own standalone app separate from the main one in order to prevent clogging the latter with features.
Whether or not this is copied may not be as big a deal as others would think. After all, these social media sites always take notes out of their rivals' playbooks anyway. The question to ask here is: will it be executed in a way that could transfer users over from BeReal? We'll find out.
Comments (0)