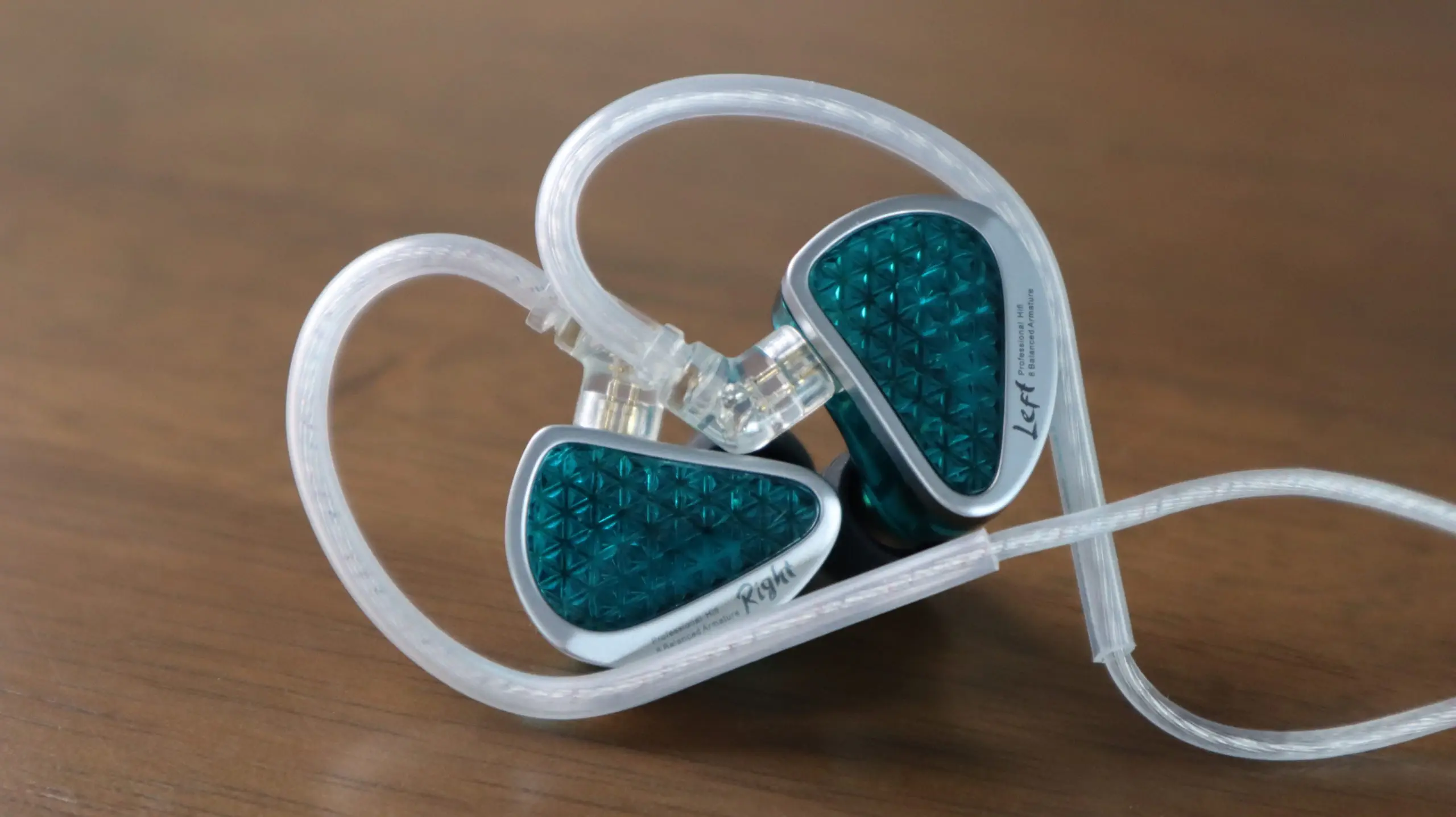 Review Verdict: The KZ AS16 Pro in this review is a meaty pair of earbuds, flaunting 8 BA drivers for maximum coverage across the acoustic range. Its performance on paper is matched by its real-world musicality and is an absolute treat to listen to, but its bulky size does raise some concern when it comes to long-wearing comfort. 
Pros
Visually looks high-end
Sound will appeal to both mainstream listeners and audiophiles
Nonfatiguing sound characteristics
Cons
Bulky
Treble is a bit lacking
No case
KZ, or Knowledge Zenith, is one of the first high-fidelity brands to come out of China. Its mission is to supply quality IEMs to budget-constrained audiophiles around the world, with many of its products being sold below the PHP 2K or even the 1K range. This is precisely why many IEM enthusiasts fondly remember testing out a pair of KZes before they fell down this rabbit hole of a hobby. Well, the flagship KZ AS16 Pro aims to prove that the company can even compete at higher price points with fewer cost restrictions on quality. Do these deliver?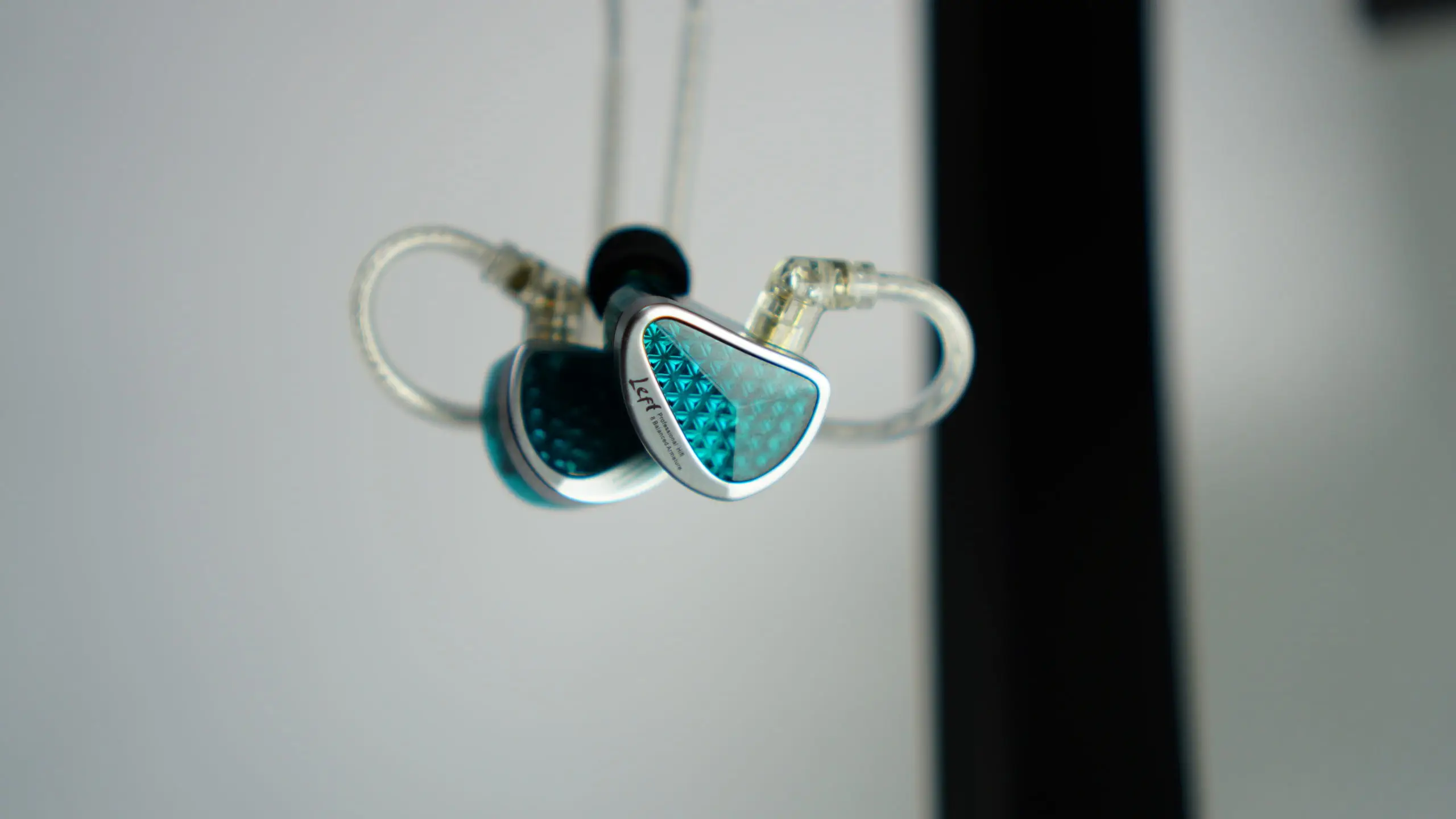 Design
The KZ AS16 Pro earbuds in this review are a beauty to look at. We received the Cyan unit and the color is as elegant in person as it is in the photos. Most of the IEM is constructed of a translucent teal material, embedded with a fractal pattern for additional flare. It is encased in a shiny silver enclosure with gold accents for an additional touch.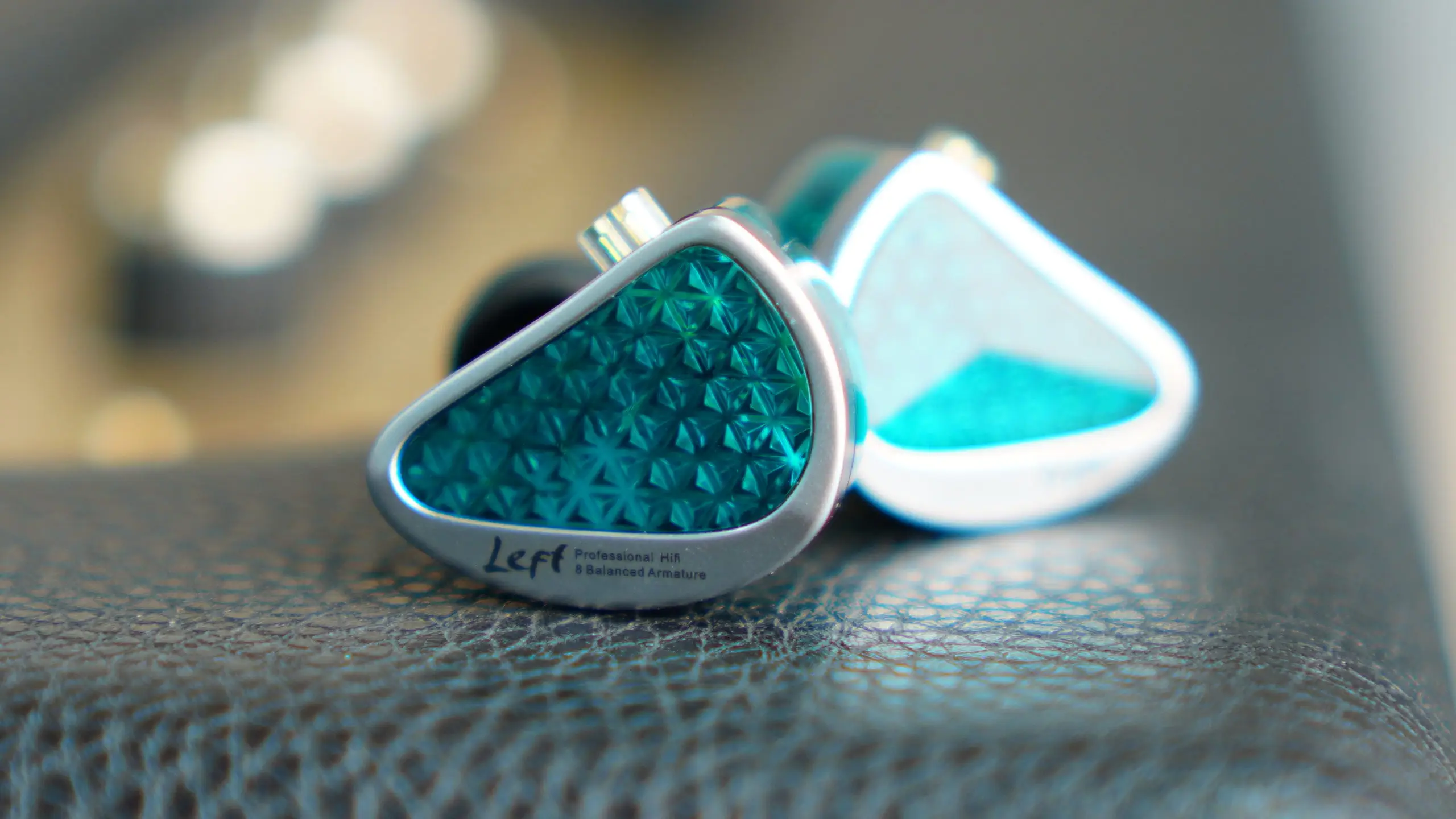 On each bud is the text indicating which ear this bud is for, as well as "Professional Hifi 8 Balanced Armature" flaunting its 8 BA drivers per bud.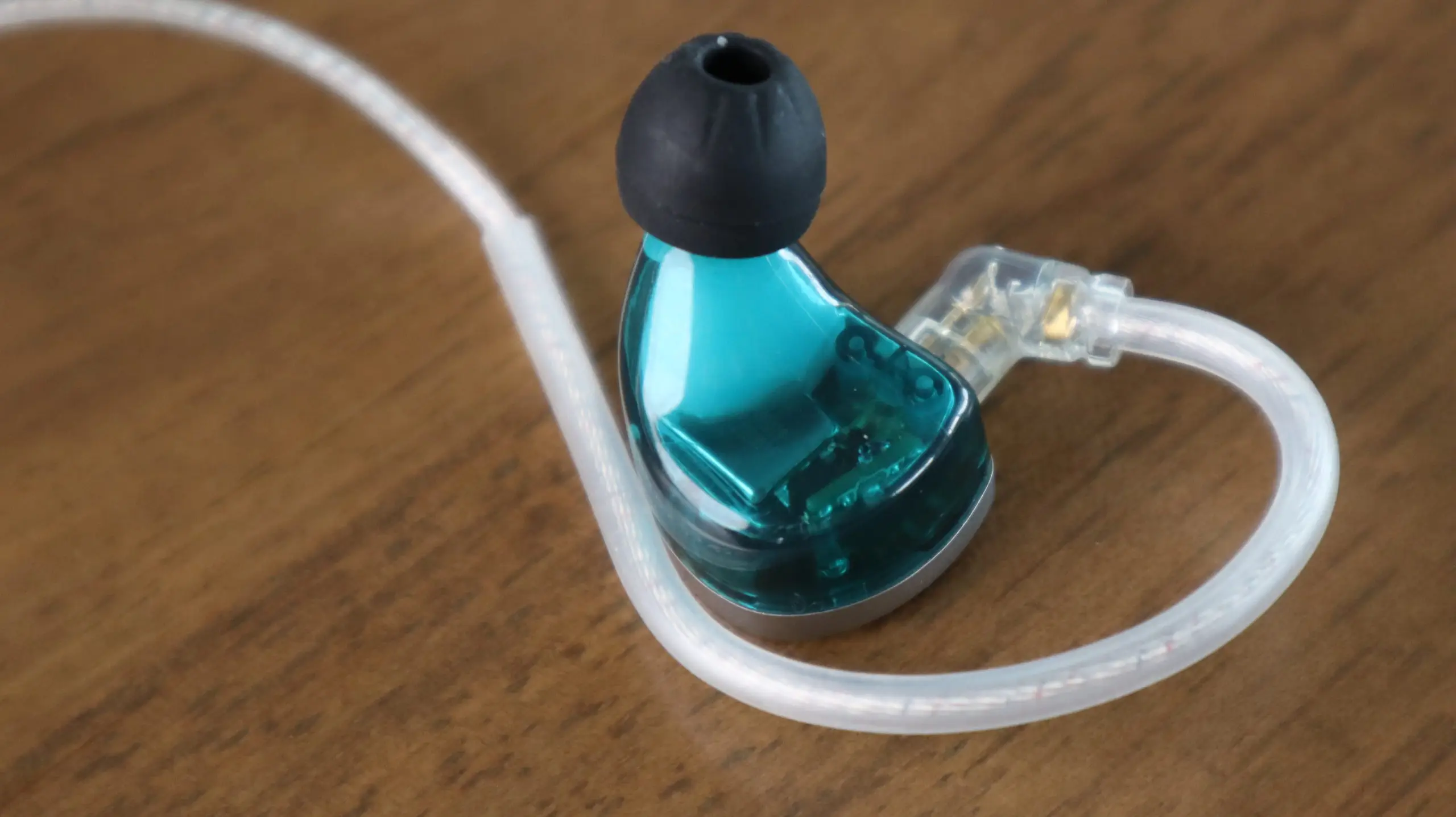 Look closer and you'll find the circuit board and other components through the frame. This funnels through to the earpiece, avoiding any complicated shapes like we see with other buds. It's absolutely humongous and shaped like a D, so we'll call it "the Big D."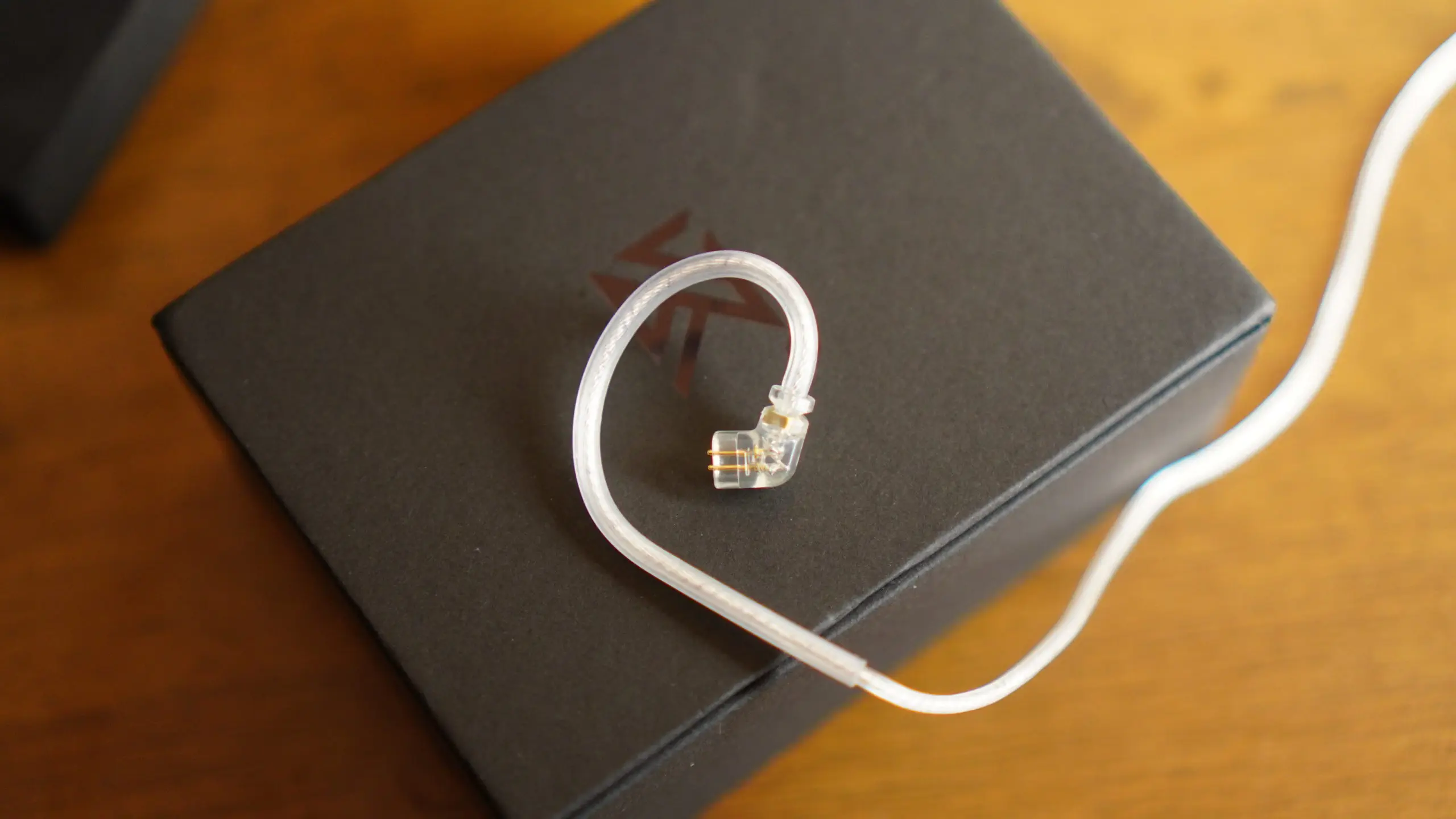 The included clear wire is detachable, which means you can go for more color options from third-party suppliers. The ends of the wires are molded out of a harder plastic to grip onto the contours of your ear, while the other side merges into an L-type 3.5mm audio jack.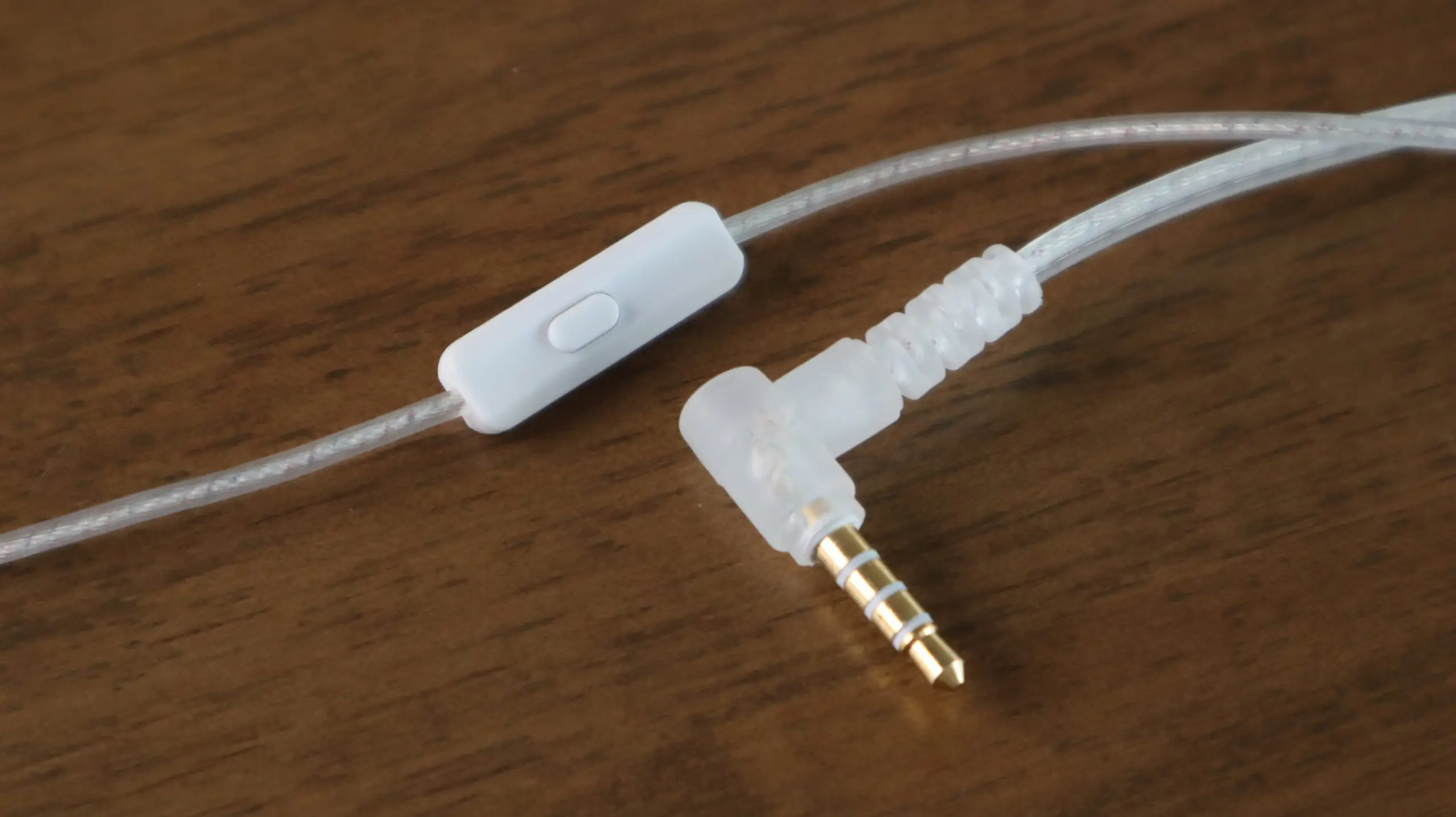 Usability and Fit
The cable is your run-of-the-mill type, with an in-line microphone installed for calls. The use of an L-type audio jack does save some space but some people with particularly deep cases might struggle unless they're using a dongle. We would've hoped for some sort of carrying case or pouch to come in the box for protection while traveling but it isn't a dealbreaker.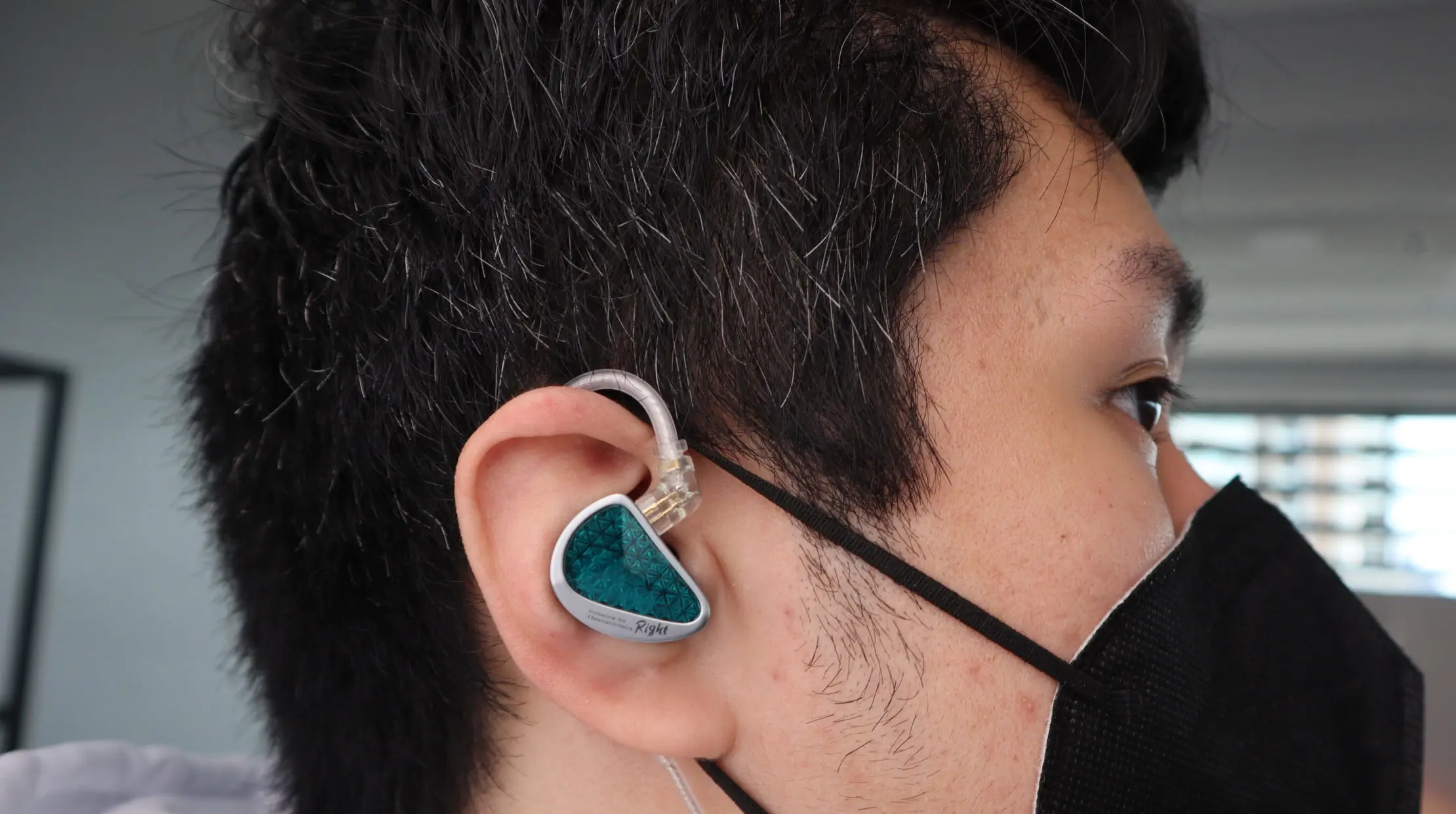 When it comes to fit, we'll be the first to admit that it took some time to get comfortable with these buds. They're shamelessly gargantuan and those with smaller ears are much better off elsewhere. The shape helps it grip well on the insides of your ear canals, with the wires acting as latch supports on your ears.
However, these girthy masses you call earphones still manage to pop out no matter how much pushing you do, so it always feels like you have lumps extending well beyond the confines of your ears. Thankfully, they're not painful to wear as these aforementioned lumps occur outside the ear, but you won't forget they're on anytime soon.
Wearing these while walking, working out, or even lying down might not be good idea due to their strange fit. However, stay in a limited range of motion and they're fine.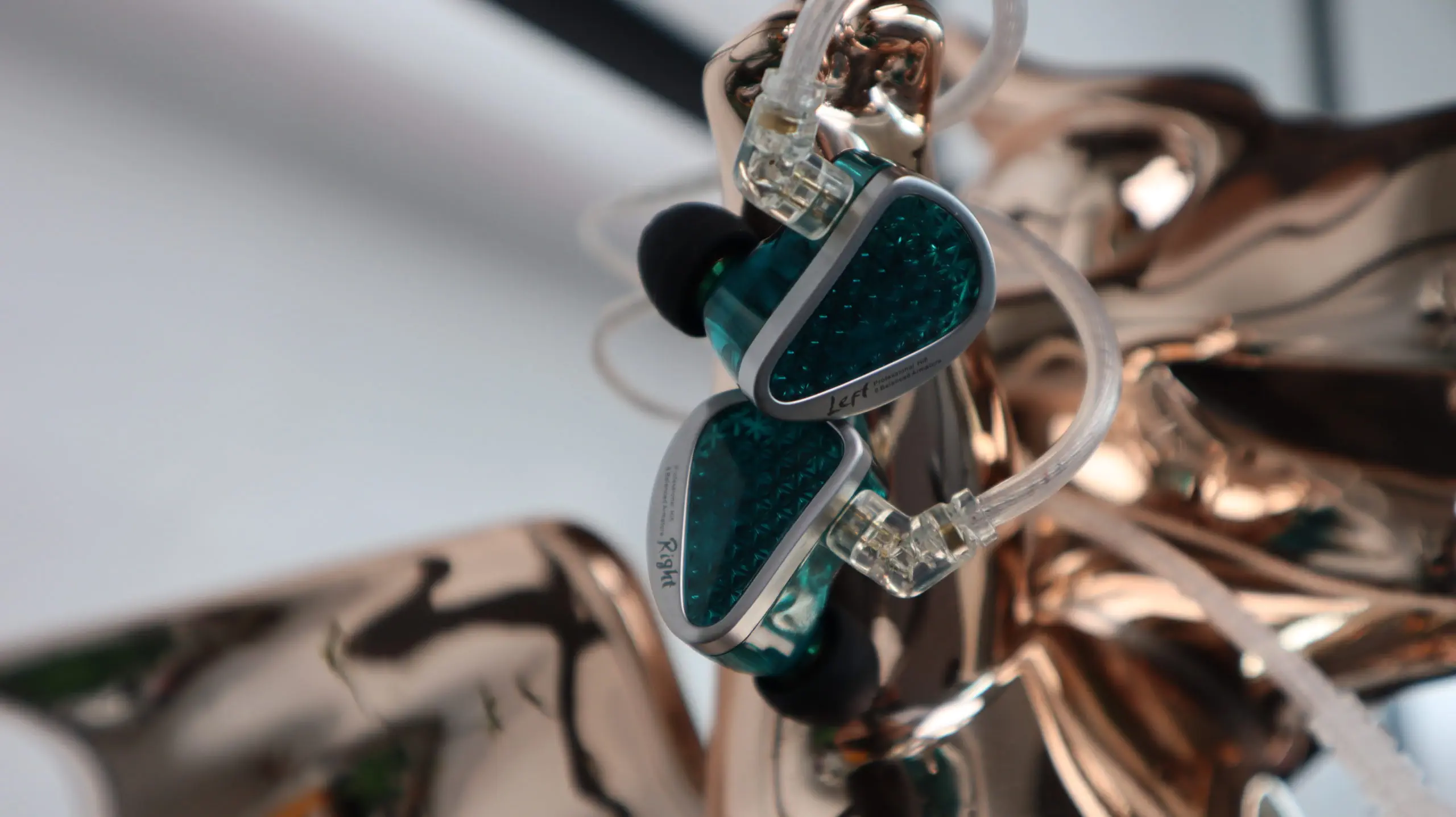 Audio Quality
During our review time of the KZ AS16 Pro here, we've realized that this could very well be one of the best at its price point.
Keep in mind that we used a reasonably-priced JCALLY JM04 Pro DAC with a personal flagship smartphone as an audio source, since most buyers within this price range aren't using any specialized equipment anyways. IEMs are easy to drive for this very reason. Music was initially streamed through Spotify's current highest setting but FLAC files were later used for further comparisons. Another disclaimer: with more audiophile-centric devices such as these, subjective sound preferences weigh more heavily.
Upon listening, the most noticeable thing about the sound is how forward and direct it is. Everything is pushed forward and thrown at the listener with no holding back whatsoever. This applies to the lows, mids, and highs, which are all equally prioritized with this safe tuning.
The soundstage is still present though if you were worrying about that. We could still visualize the separation of the different musical components, instruments, and vocals. Details were also retrieved particularly well for an IEM within this price range.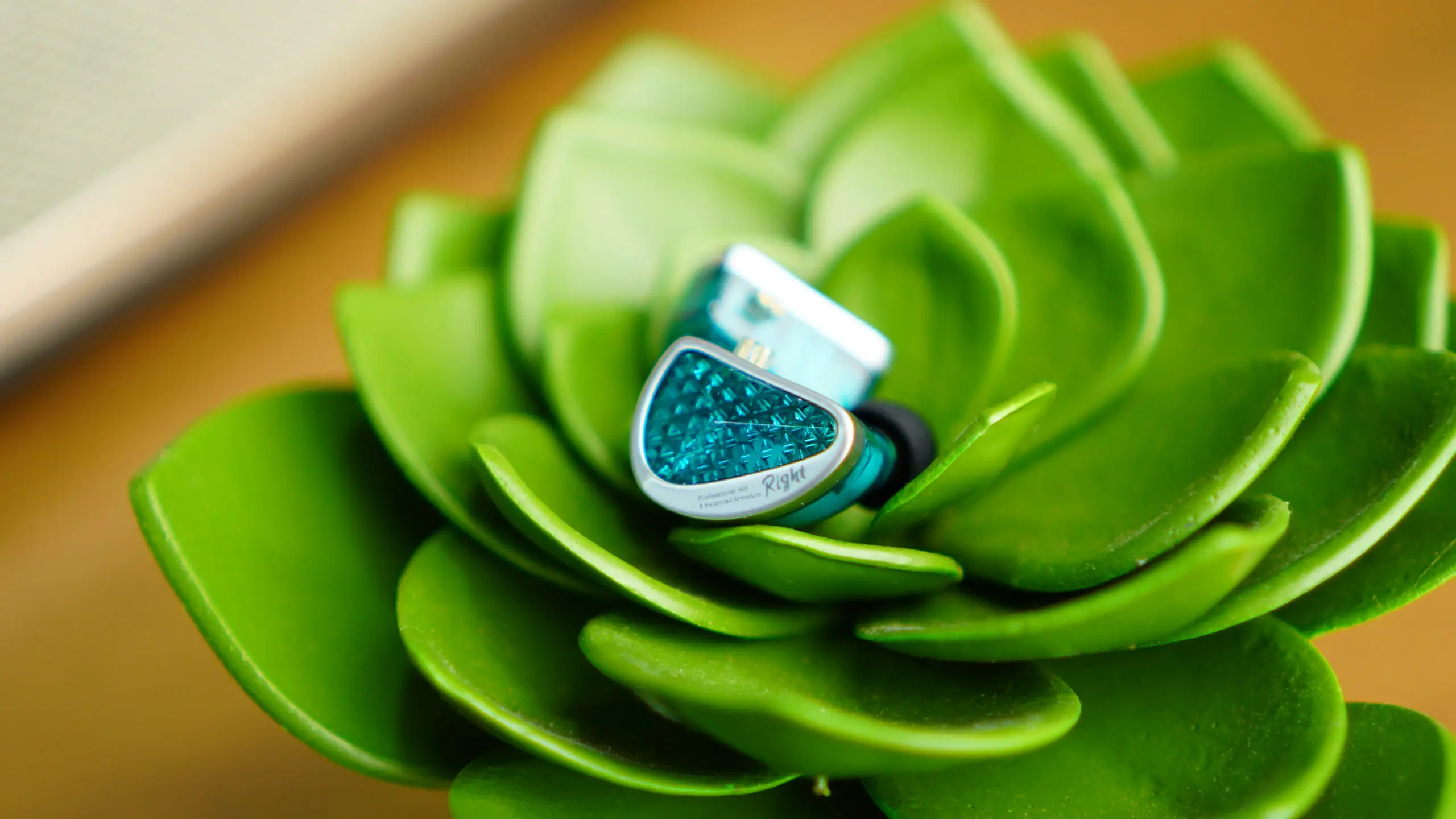 There is no mistaking it: the bass is bodied and present. Due to the warm, mainstream sound signature, sometimes the bass does bleed into the vocals and other instruments. However, it is a rarer occurrence; most of the time the bass punch is quick and doesn't linger for more time than it should.
It's not all perfect with the sound though. The treble response here is a bit lacking, which shows more on some tracks than others. There are some warm songs where the bass places a thick wall over the music, but neither the highs nor the vocals do enough to cut through this – running out of breath and failing to stand out. We only REALLY enjoy listening to vocal-intensive tracks on these earbuds when the selected track isn't messy or crowded.
Those who use the treble response as a metric of clarity may want to give this a test listen before jumping the gun. It compares well to the reigning king of this segment, the Moondrop Aria. This model is admittedly for a demographic that is more sensitive to sibilance than others. Despite what we've said though, our impression of the KZ AS16 Pro in this review is overall positive with little to complain about. It's a musical pair of buds that is fun to listen to.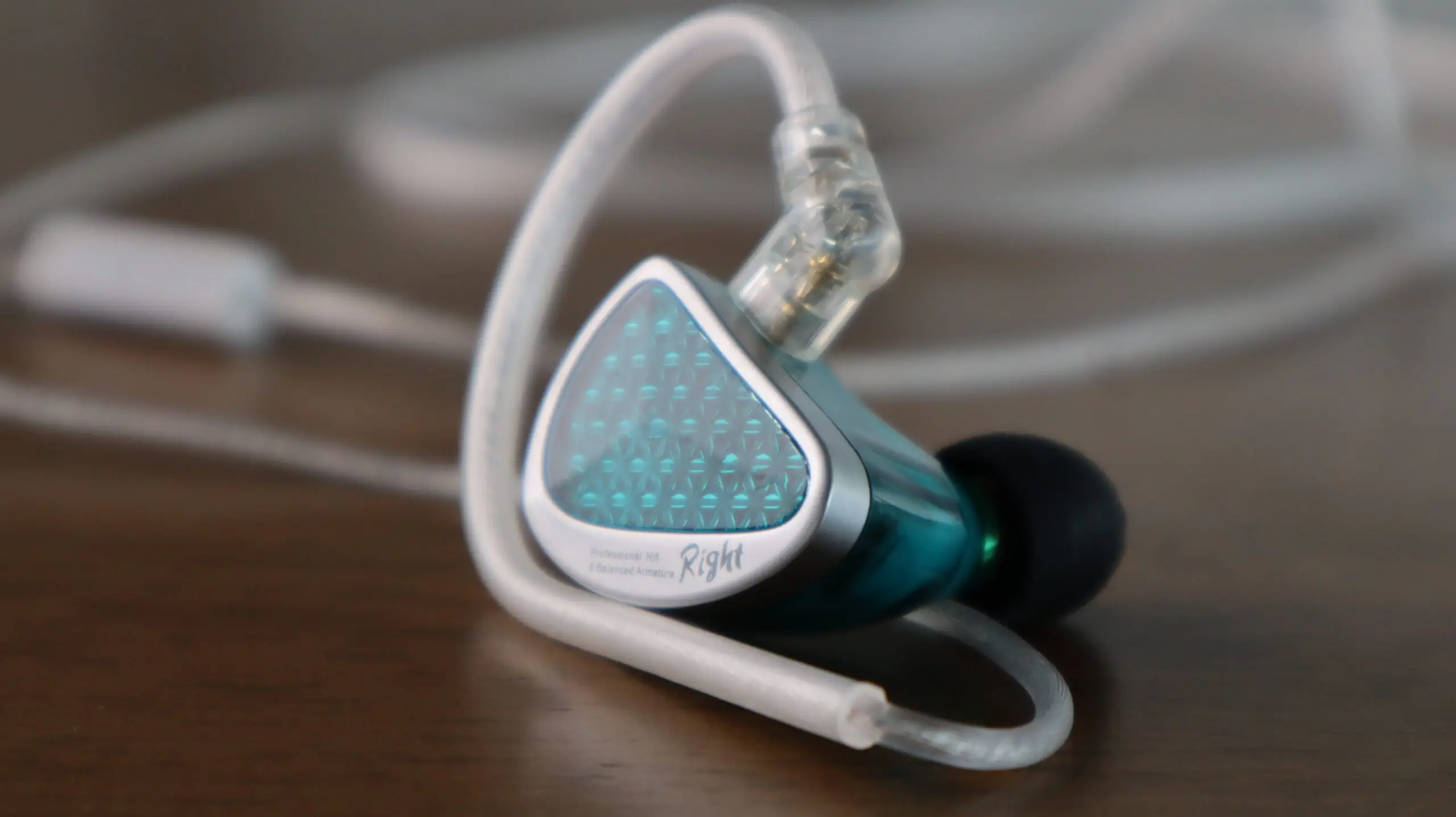 Wrap-Up and Conclusions
The KZ AS16 Pro in our review is a wonderful evolution of the company's flagship IEMs. They've proved that putting eight BA drivers in each bud isn't just a gimmick, but a strategy to give the buds a full and rich sound signature. Its premium design is also a sight to behold.
We've discussed its shortcomings such as the gigantic form factor and iffy treble characteristics, but we'd say they're still worth recommending.
KZ AS16 Pro Price Philippines
The KZ AS16 Pro can be purchased over on Shopee for a price of PHP 3,584, regardless if you purchase the one with an included microphone or not. It's available in the elegant Cyan color we have here or a more understated Black.
Comments (0)