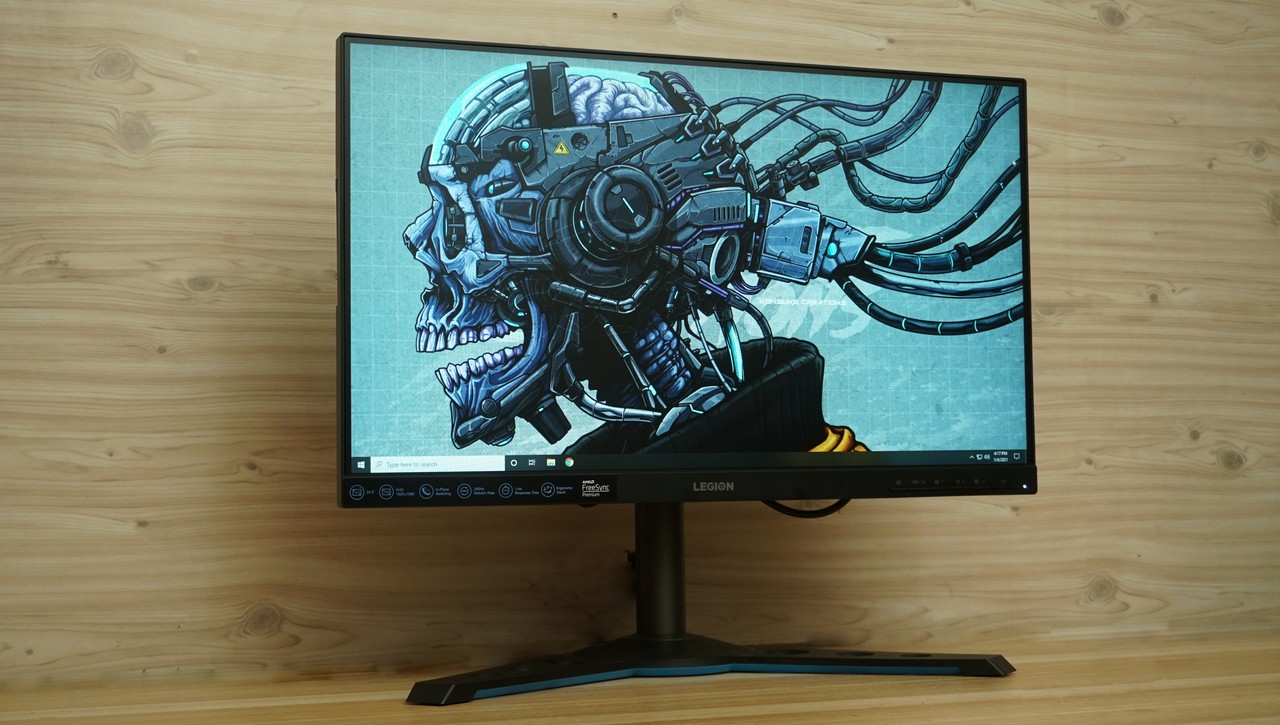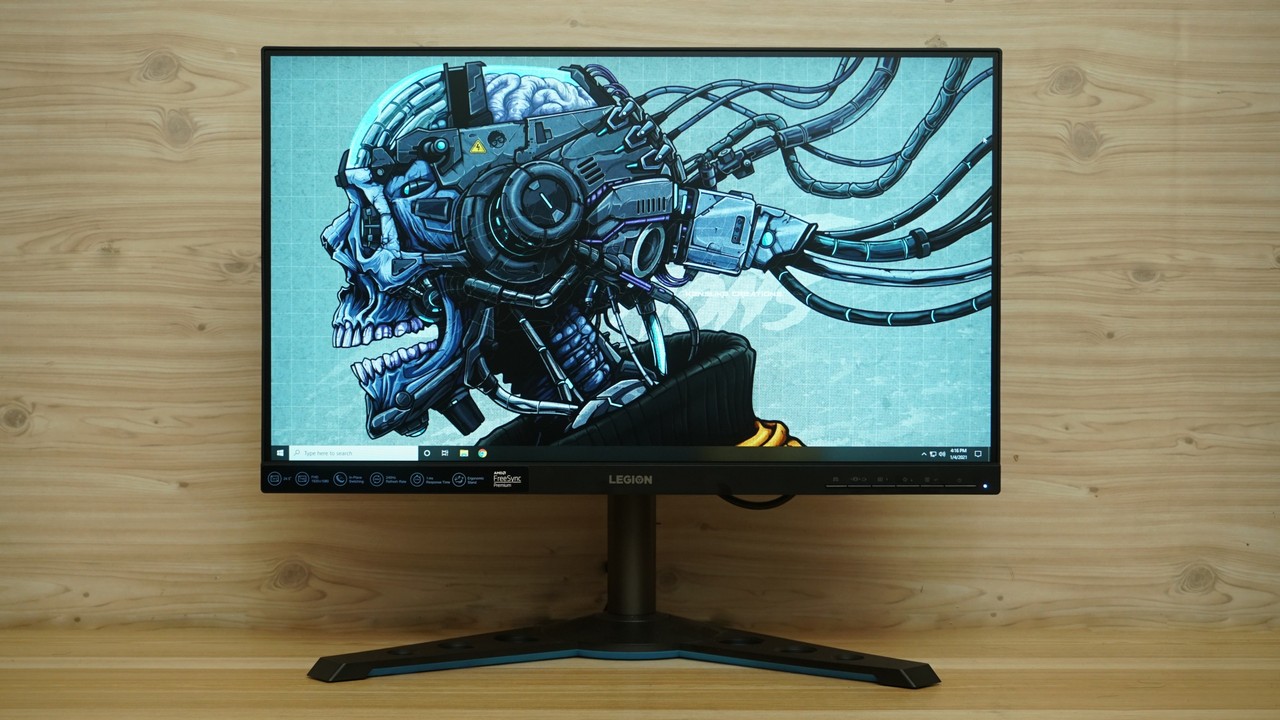 Verdict: The Lenovo Legion Y25-25 offers plenty of great value, sporting a fast 240Hz refresh rate, relatively color-accurate panel as well as 1ms response time. It's solidly-built, and considering the price, it's one of the best options you can get for a speedy monitor in the Philippines. 
The Lenovo Legion Y25-25 retails for Php 15,990.
Pros:
240Hz refresh rate
Excellent build quality
Good color reproduction
Cons:
FreeSync only
Annoying controls
240Hz refresh rate monitors are starting to become a common sight in the market, with multiple brands releasing their own speedy monitors to keep up with new GPU releases. For frame-obsessed players that want to maximize their newly bought RTX 3000 or Radeon 6000 series of cards, buying a 240Hz-capable monitor is a no-brainer and Lenovo's Legion Y25-25 is a solid choice in that regard.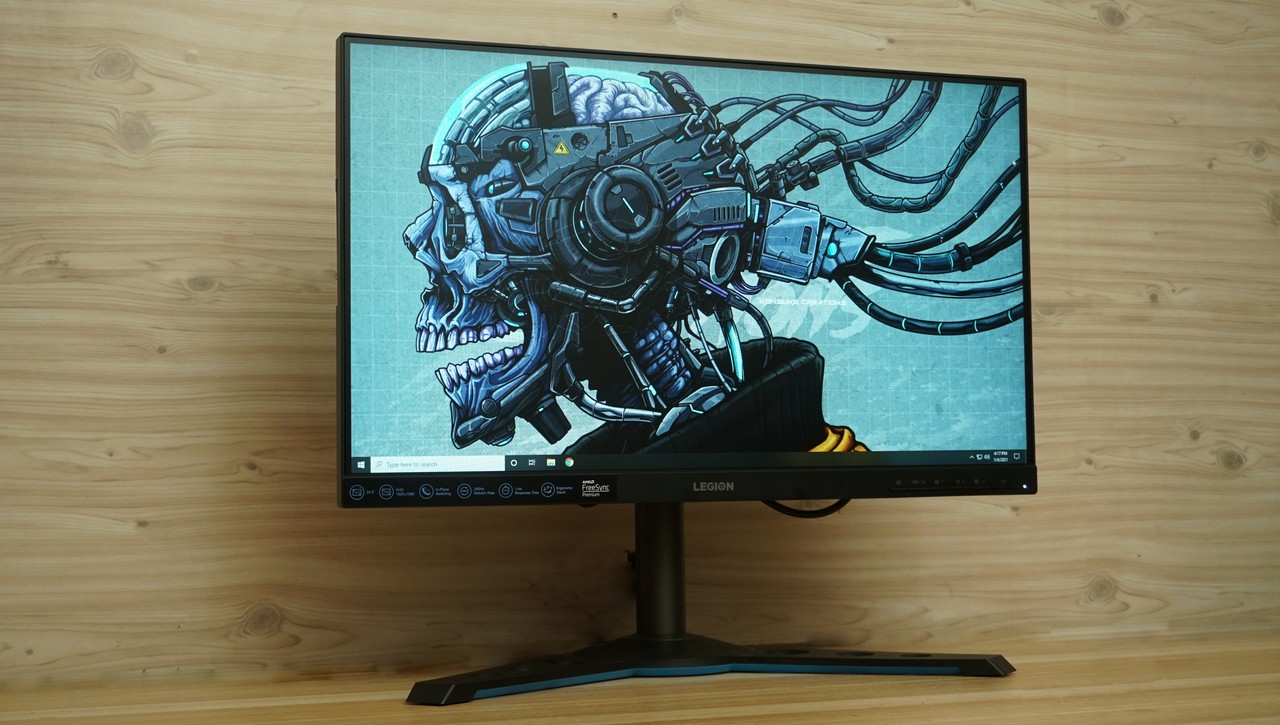 Design
The Legion Y25-25 sports the same sleek, industrial look that I first saw with the company's more expensive Legion Y27gq-25. The design doesn't scream "gamer" and is devoid of any and all RGB which I personally like, making it less gaudy and more professional looking than your average gaming monitor.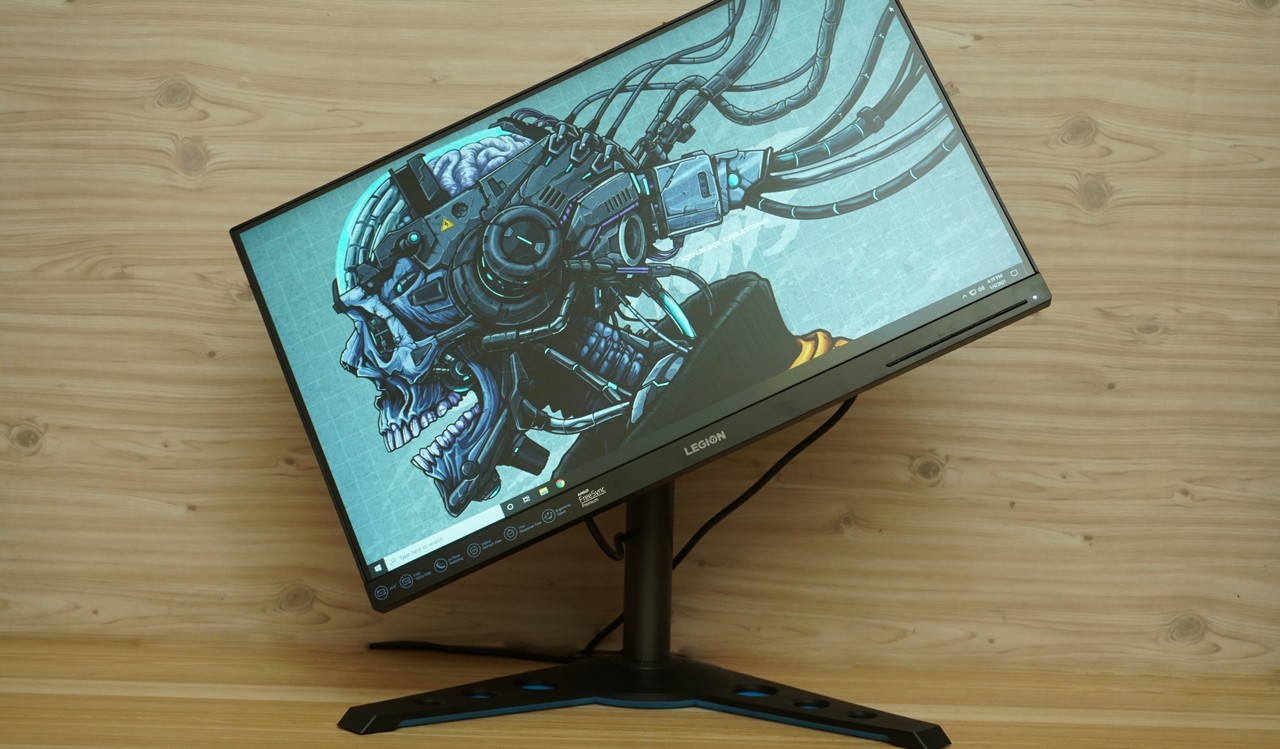 There's plenty to like here when it comes to build quality – the stand is made out of metal and has the same concentric circle/blue color accents as its more expensive brother. The stand also gives the monitor a great range of motion, allowing it to tilt (-5°/30°), swivel (+30°/-30°), and rotate up to 90°.
The Legion Y25-25 also has an integrated headphone hook on the left side to store your headphones when you're not using it, which should be standard on all gaming monitors if you ask me.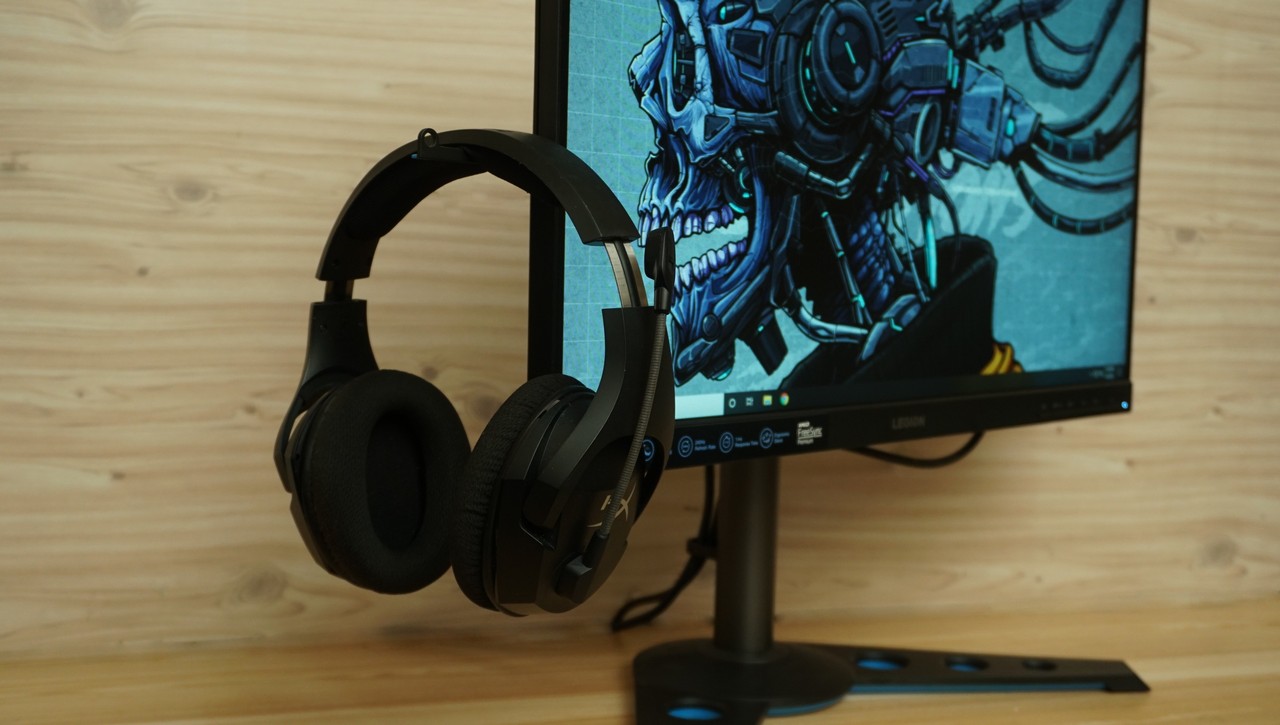 Bezel sizes are relatively small, with the side and top bezels measuring just 6.5mm.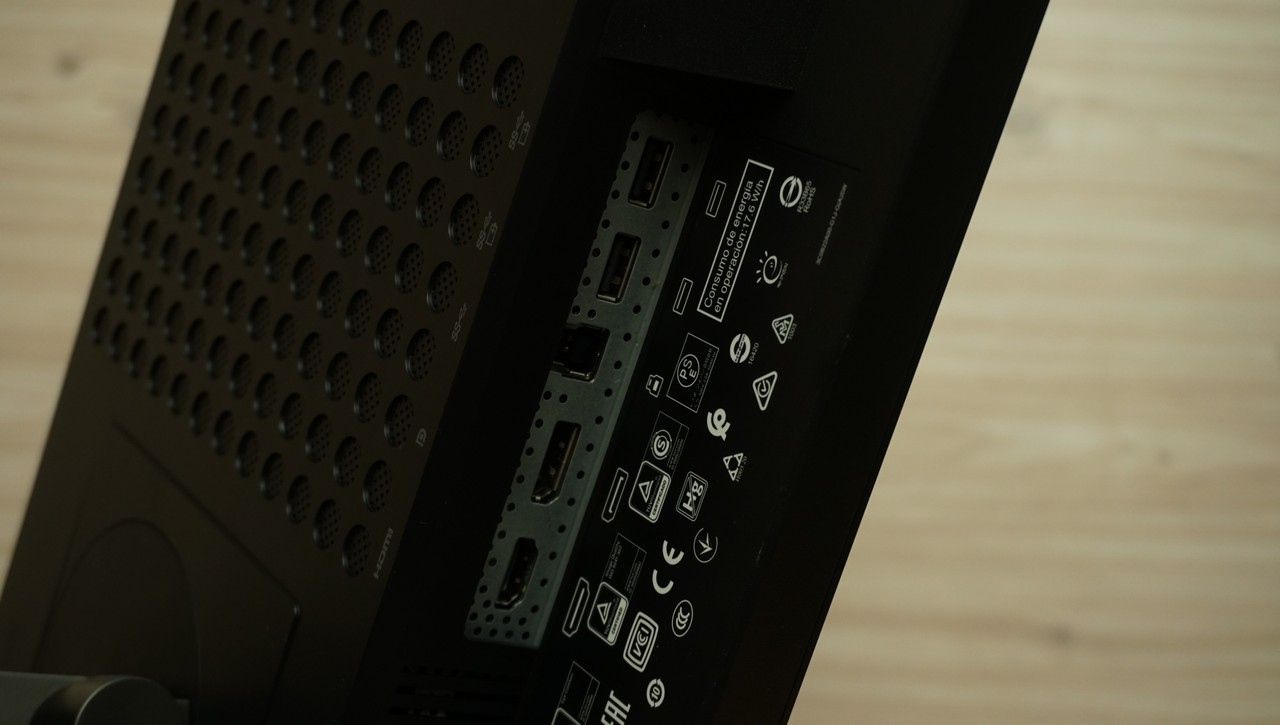 The monitor doesn't utilize a separate power brick and has a single HDMI 2.0 out and a single DisplayPort 1.2 port, as well as a 3.5mm jack. There are also two USB ports on the back with two more on the side, as well as an option to plug in a USB hub if you need a bit more connectors for devices as well.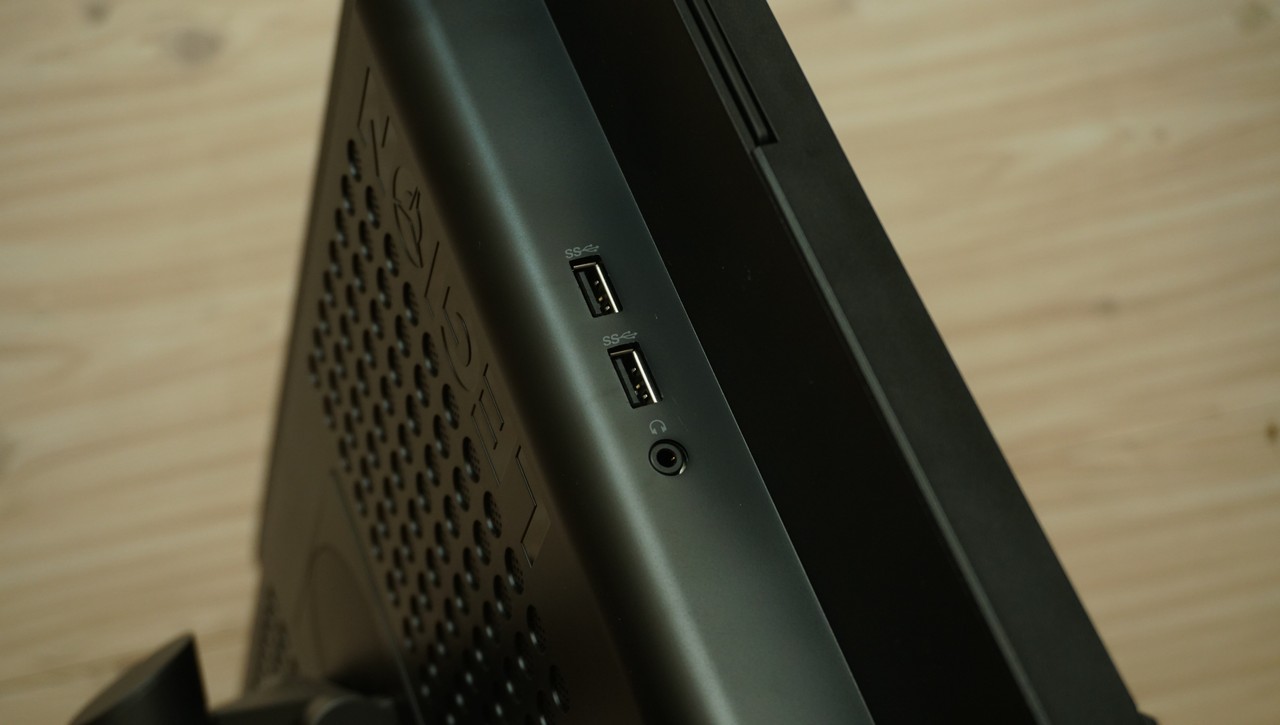 Like Lenovo's more expensive monitor, the Legion Y25-25 sticks with a traditional button navigation system which is slower and more annoying to use than the stick-based, four-way navigation that its competitors use.
Display and performance
One of the reasons for the Legion Y25-25's slightly higher price tag compared to other 240Hz-capable monitors is the fact that it uses an IPS display rather than a TN-based panel. IPS panels are generally more color-accurate and have better side-to-side viewing angles VS TN panels.
The Legion Y25-25 is a 1920 x 1080 resolution display, and Lenovo claims that the monitor has 99% sRGB coverage with a maximum brightness of 400 cd/m2 and a contrast value of 1000:1.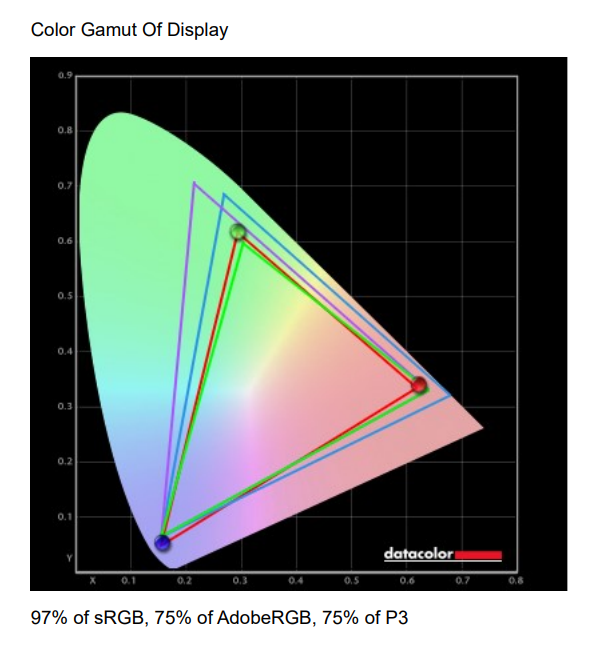 Measured color gamut for sRGB as measured by our Datacolor Spyder5 Elite shows that the panel is close to Lenovo's claimed values, with 97% sRGB color coverage.

Maximum brightness is a little off the mark though, as we only recorded a maximum peak brightness of 339.6 nits at 100%. Max contrast measured was at 780:1.
The Legion Y25-25's color coverage means it's good enough for more serious work that requires color accuracy, great news for photographers or video editors looking for a gaming-compatible monitor to use for both work and play.
You can download the full results of our testing here.
The monitor has a maximum 240Hz refresh rate, and there's no frame skipping evident via ufotest's frame skipping tool.
Lenovo advertises the monitor as having a 1ms response time, but it's more than likely achieved by Overdrive tech, which has its own problems if not applied correctly. This doesn't seem to be the case with this monitor, and we did not notice any halos or trailing artifacts around objects while using it.
The display also has HDR capability as well, though all of the tests done were with HDR off.
One mark against the Legion Y25-25 is the fact that the monitor only uses AMD's FreeSync instead of NVIDIA's G-Sync, though cards made by the green team can still take advantage of the 240Hz refresh rate.
Wrap-up and conclusions
With plenty of new, powerful cards being released recently, there's certainly a reason to look for a monitor that can take full advantage of all the frames they're pumping out.
It's particularly well-made thanks to a solid design and sturdy base, and its color accuracy makes it ideal for people looking to buy a monitor for both work and play.
Comments (4)