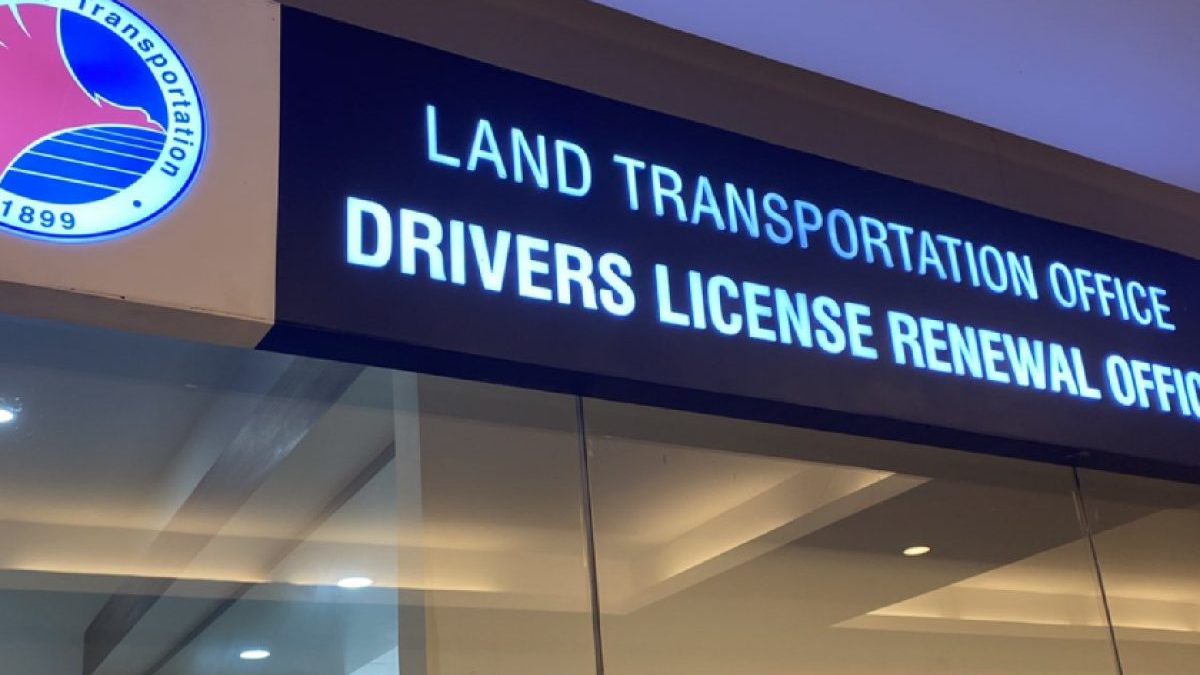 Metro Manila, Bataan, and Laguna were placed under strict ECQ last August 6 to 20. However, ECQ was lifted and MECQ was placed for these areas starting last August 21 up until August 31. With less strict protocols in action, the Land Transportation Office (LTO) branches in NCR, Bataan, and Laguna are back in operation.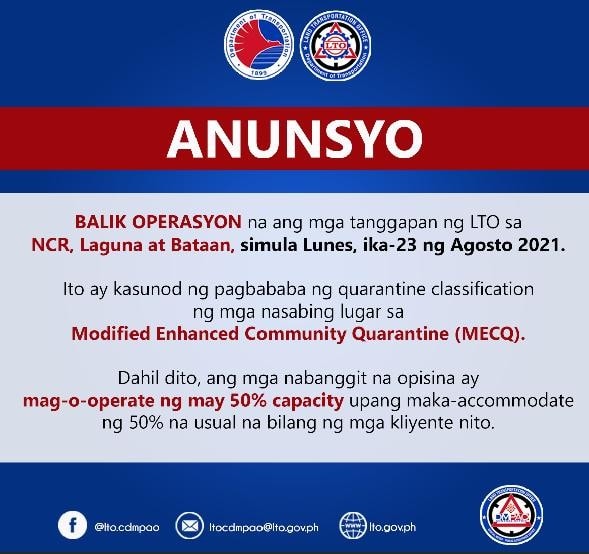 On the official Facebook page of the local agency, the LTO has announced that starting today, August 23, they will now be operational at 50% capacity for branches under Modified Enhanced Community Quarantine (MECQ).
In addition to the re-opening of LTO branches in NCR, Laguna, and Bataan, the agency has also released a public advisory regarding the extended validity of registration for motor vehicles with plate numbers ending in "8" and "9".
Plate numbers ending in 8 have an extended validity until October 31, while plate numbers ending in 9 have an extended validity until November 30, 2021.
Moreover, the validity of student permits, driver's licenses, conductor's licenses, and medical certificates with expiration dates from August 1 to September 30 now have extended validity until November 31.
The LTO is reminding all affected motorists to avoid scheduling registrations and renewals at the last minute to avoid too much traffic in LTO offices.
The agency is also reminding all motorists that they may renew registrations and licenses two months in advance to properly schedule and plan their trip to the LTO offices at their most convenient time.
Comments (0)