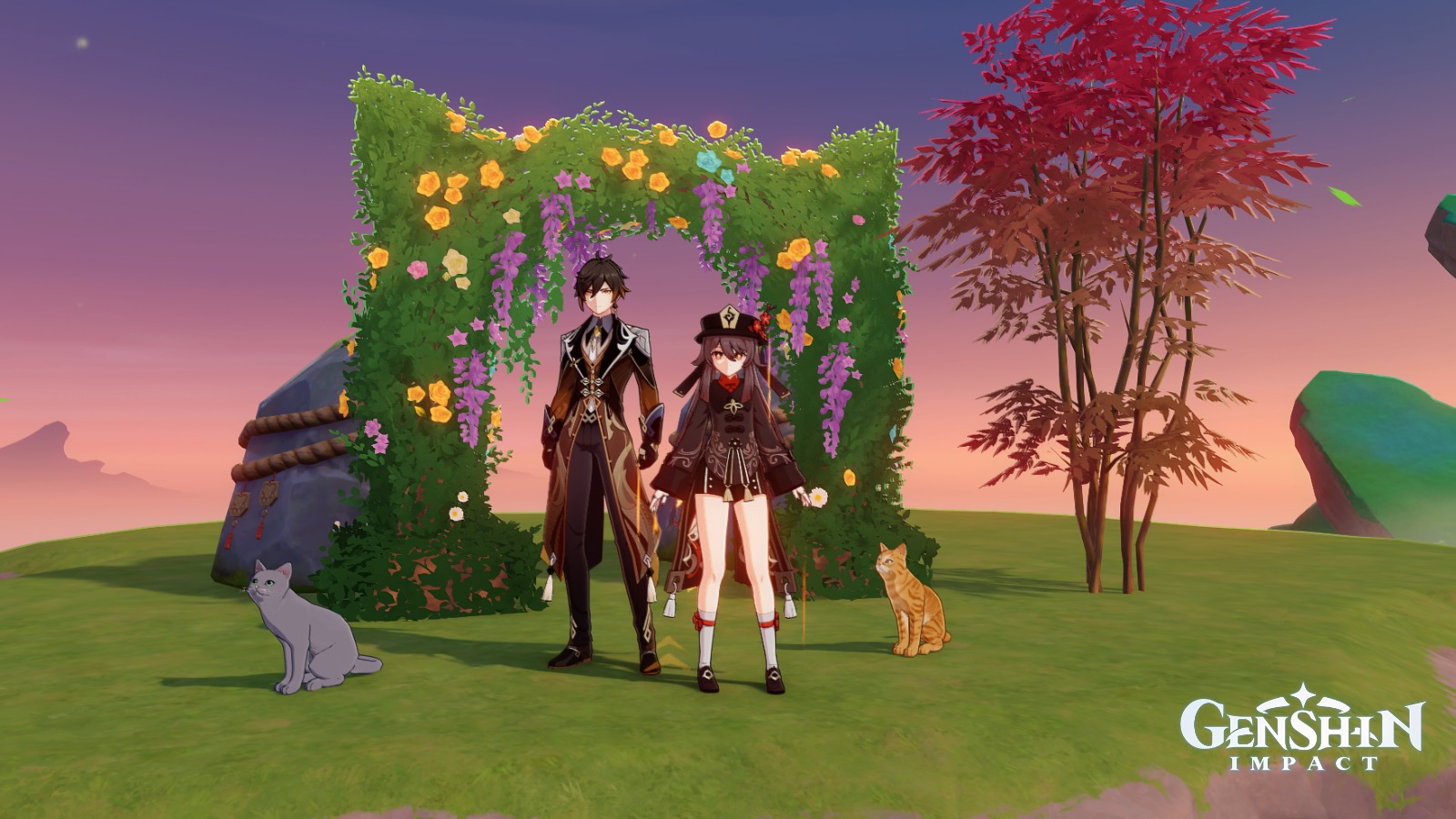 Genshin seems to be all the craze nowadays, and it certainly had a significant impact on this young couple's lives. According to their sweet Facebook post, Mr. Jerome Javillonar set up a proposal for his fiancee, Ms. Ronica Pilar Mejica Cabansag in a fusion of the real world and the vast terrains of hit game Genshin Impact.
She further explains in her Facebook post that her fiance is an extreme introvert, which is why she appreciated the intimate setup in the privacy of her own home. Amidst the pink lights and balloons was a gaming laptop, which she used to explore a world her fiance created for her.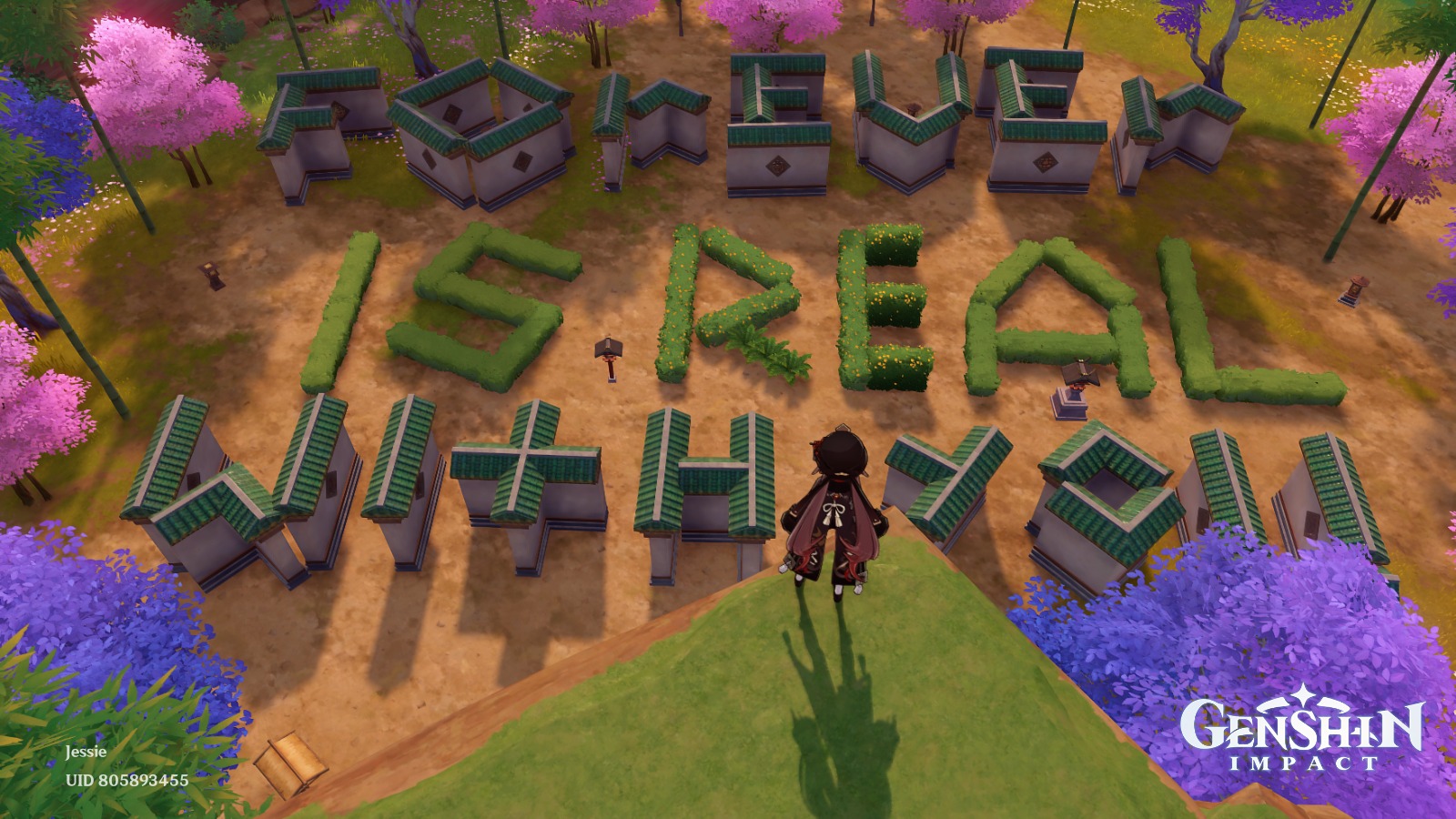 Images courtesy of the Facebook post 
There were mazes, new paths, and messages at the end of each one. "Roses are red, violets are blue, forever is real with you."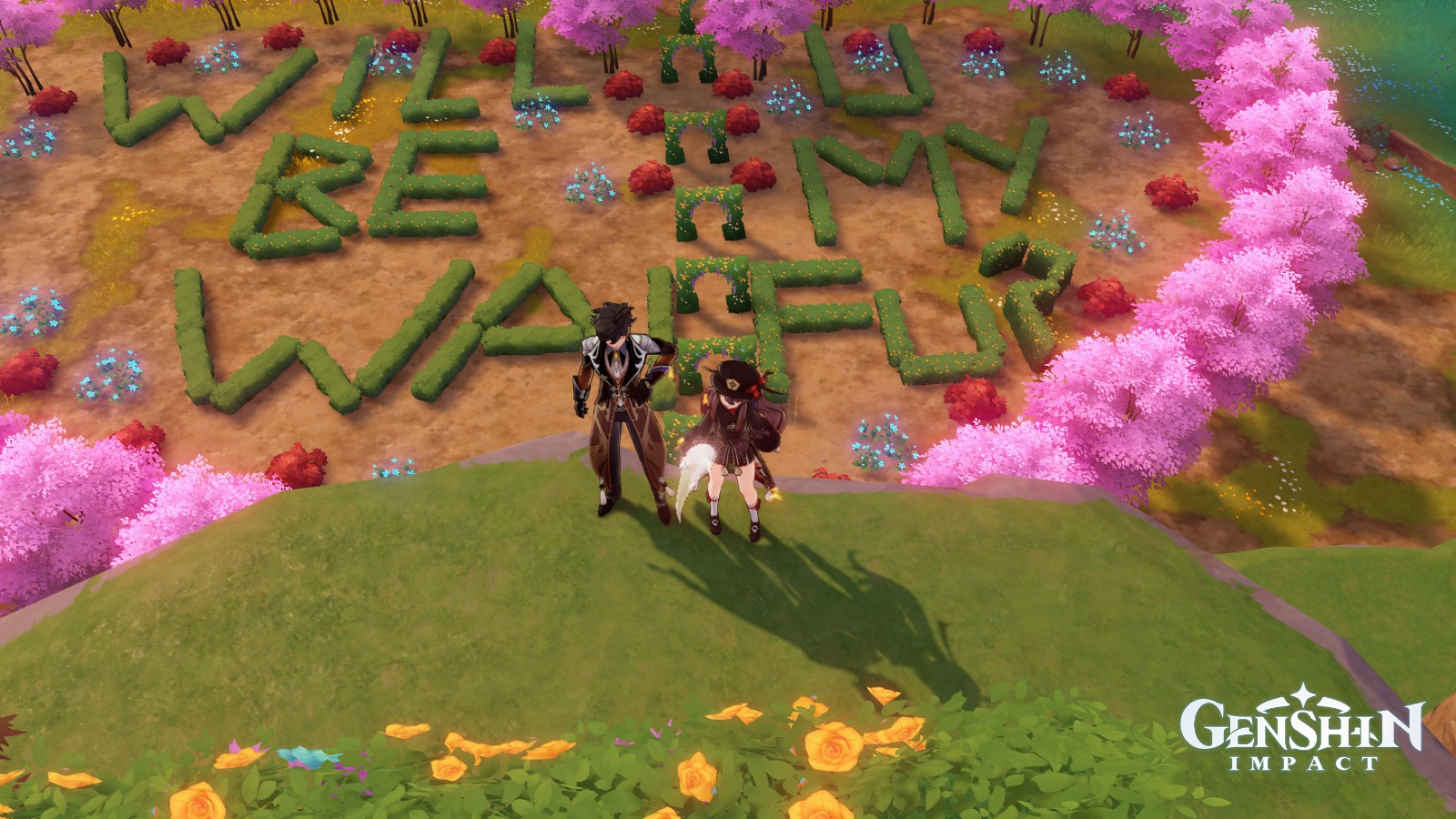 He then popped the biggest question of all: "Will you be my waifu (wife)?" Which of course, was met with a resounding "Yes." This moment photographed is his character Zhongli (who is also the God of Contracts in this game) and Hu Tao (Head of the Funeral Parlor, and his boss).
As they're both avid anime fans as well as veteran Genshin Impact players, a proposal like this was not out of the books. In fact, she knows the monumental amount of effort it takes to create all of this in-game, never mind the spending.
The game continues to be immensely popular among people of all ages and I've been playing it quite a lot as well. Seeing news such as this Genshin Impact proposal gives all of us a warm fuzzy feeling. Wishing the best for the couple moving forward!
Comments (1)