Believe it or not, MediaTek, a company that made questionable naming choices for its chipset lineup years ago, is now the world's leading provider of smartphone CPUs. Here are the stats made by CounterPoint Research.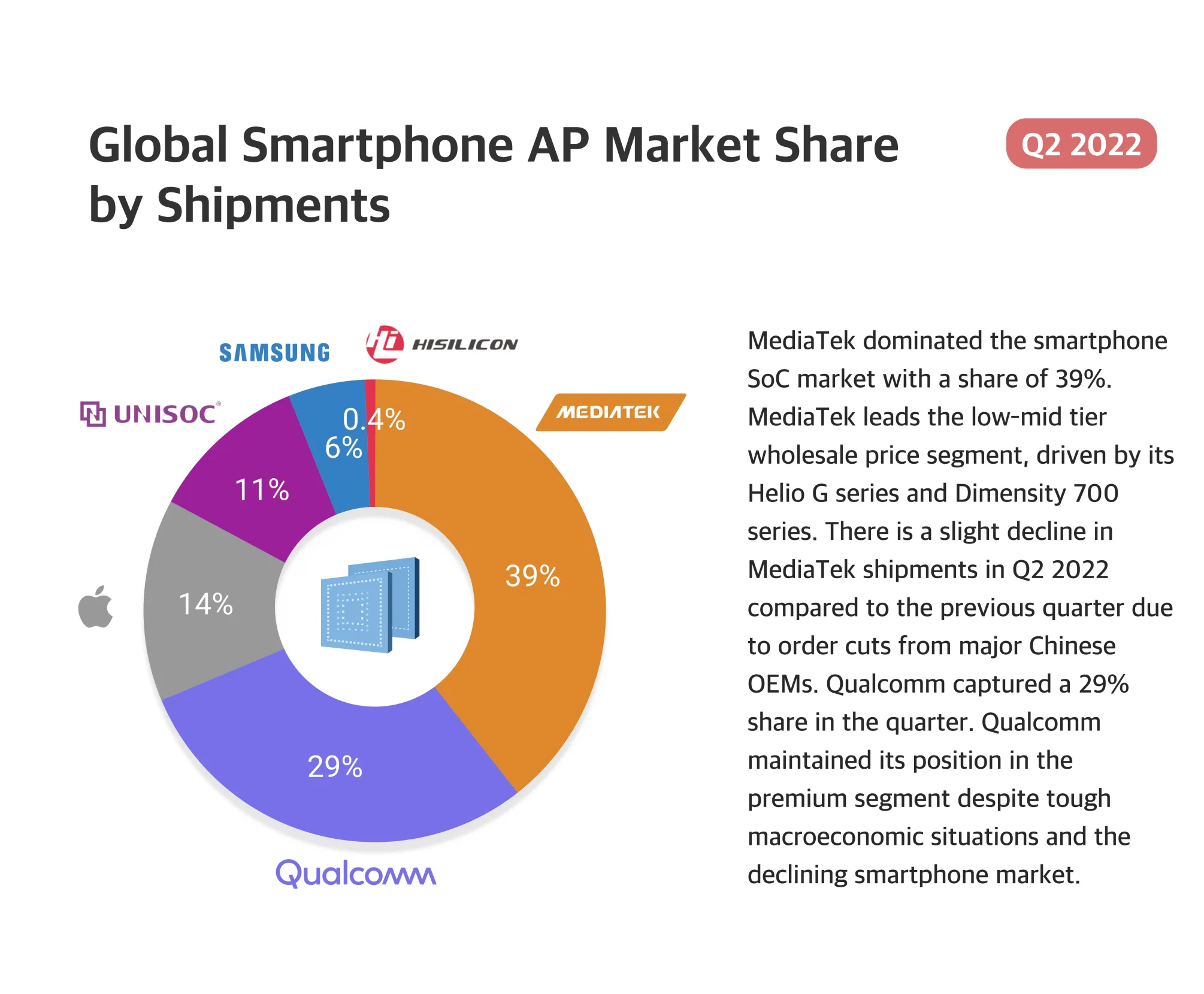 As seen in this 2022 graph, MediaTek takes the lead for chipset supply in Q2 of 2022, despite there being a "slight decline." This can be attributed to the fact that the company's parts have become increasingly reliable over the years, with consumers no longer turned off by buying phones with its components installed.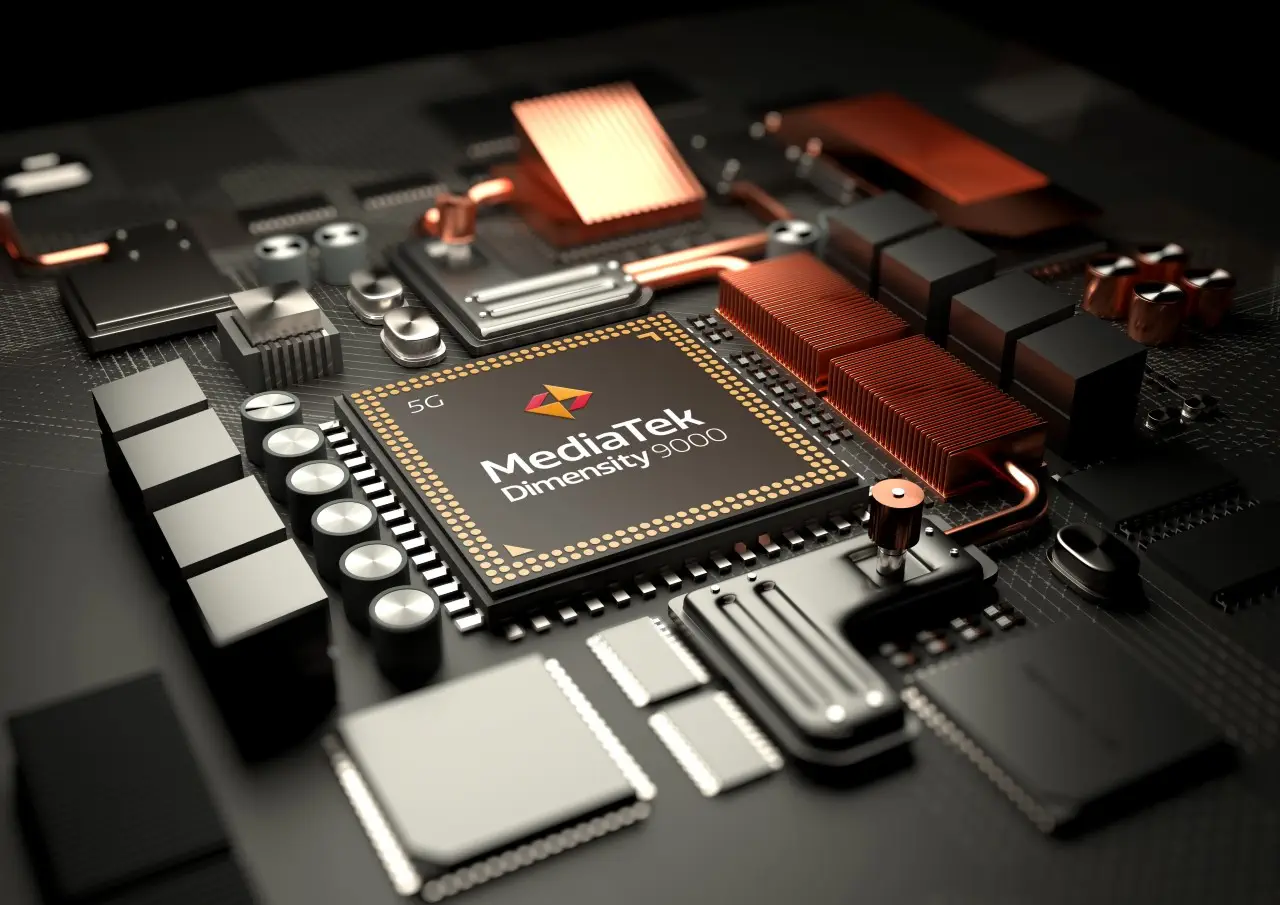 The Dimensity lineup of processors specifically can now be seen on an extremely diverse list of smartphones. They match rather well against their counterparts from other brands, sometimes even taking the crown for most consistent performance regardless of peak power. Also strong within its segment is the Helio G budget line.
Expectedly coming in second is Qualcomm with the iconic Snapdragon lineup, then Apple with 14%. Since Apple only really makes their Bionic chips for themselves, this is an admirable proportion.
The sad reality here is that Samsung has fallen behind HiSilicon when it should have been within the top 2 in the past. Due to issues with Exynos in past years, buyer confidence has dropped significantly. This has led to the brand themselves preferring outsourced rather than in-house chipsets (even in Korea), causing friction within their mobile division.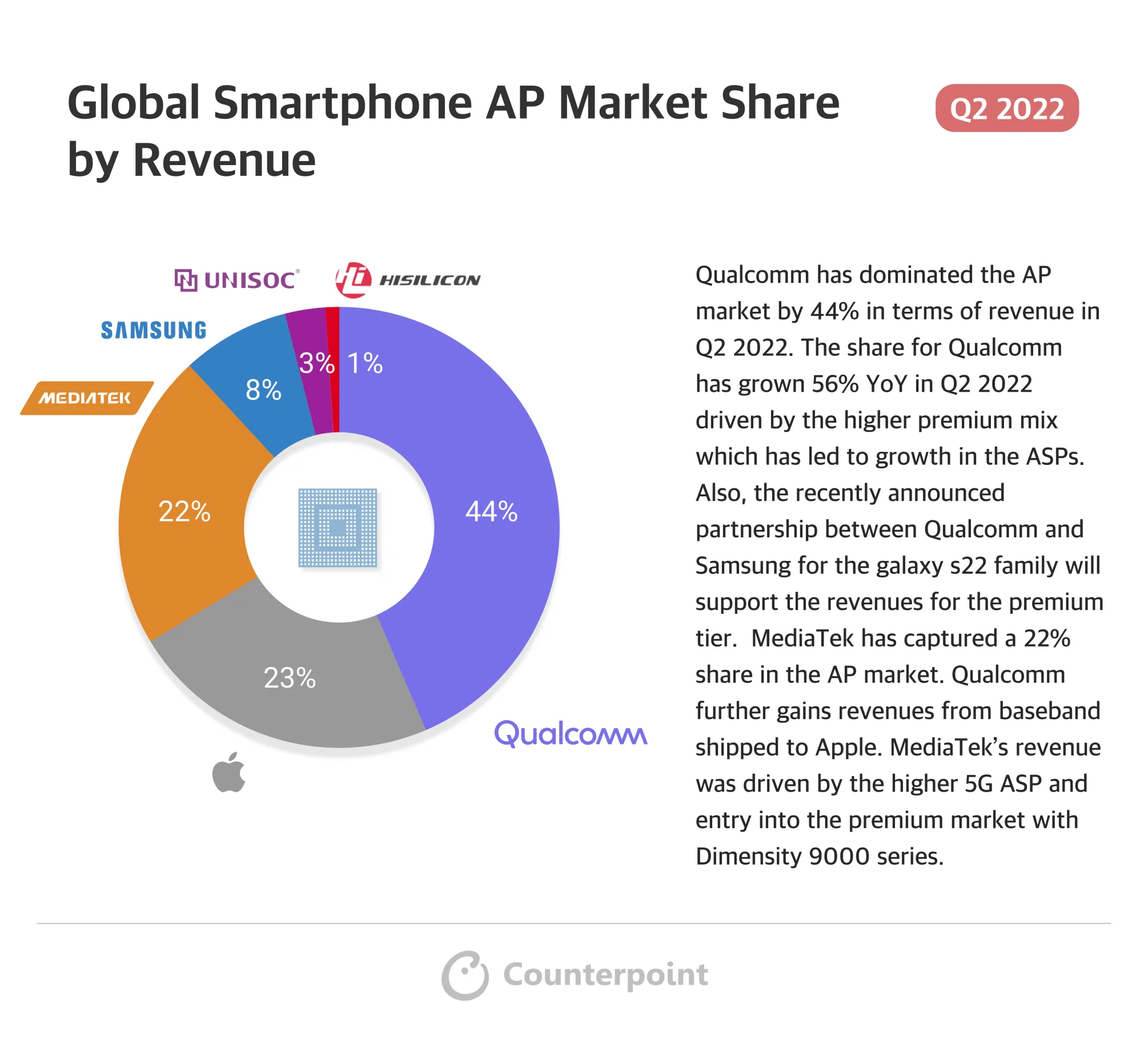 Despite the high volume numbers of MediaTek chipsets, it appears that their largest sales drivers are the low-cost processors. Margins aren't exactly the highest within that segment, which is why Qualcomm takes a resounding lead over just about any manufacturer in the list.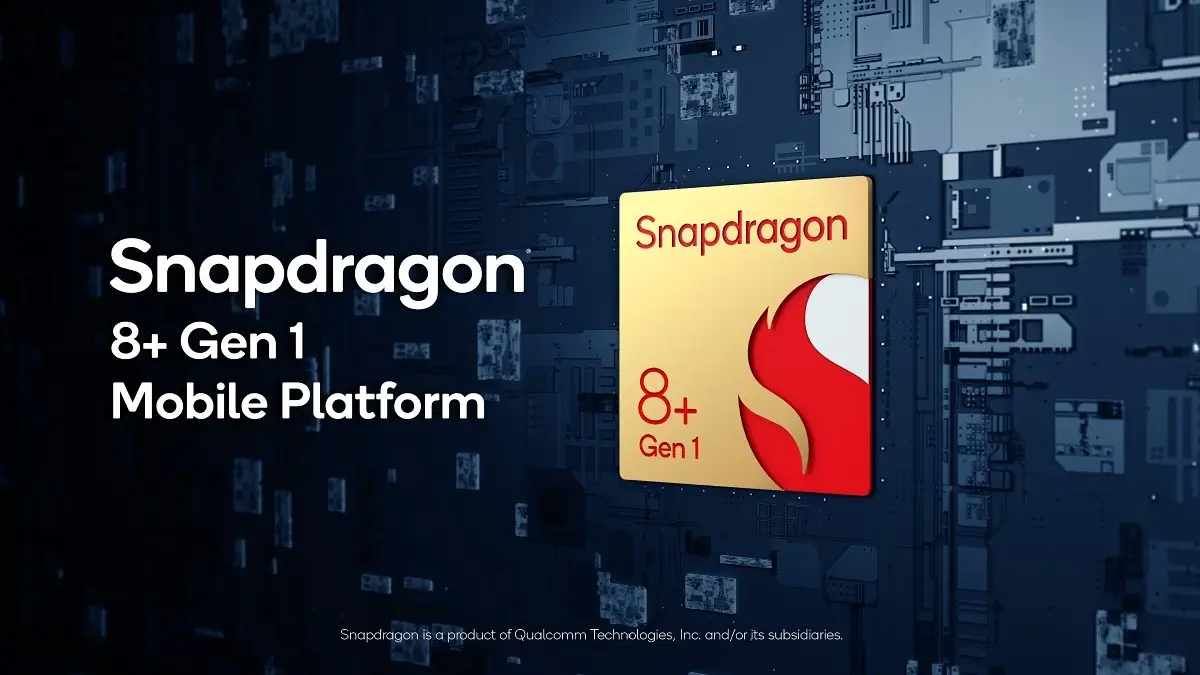 This could be due to the fact that Qualcomm sales are balanced across the range, but most flagships and upper-flagship devices make use of the Snapdragon 8 Gen 1 and up. It's a reliable option that needs no further introduction, and we can expect to see the Gen 2 in most of next year's flagship smartphones.
Following in second is Apple, probably with high margins, and MediaTek nearly matches this with just 1% behind. Samsung finally overtakes Unisoc in this department with HiSilicon coming in last.
Comments (1)