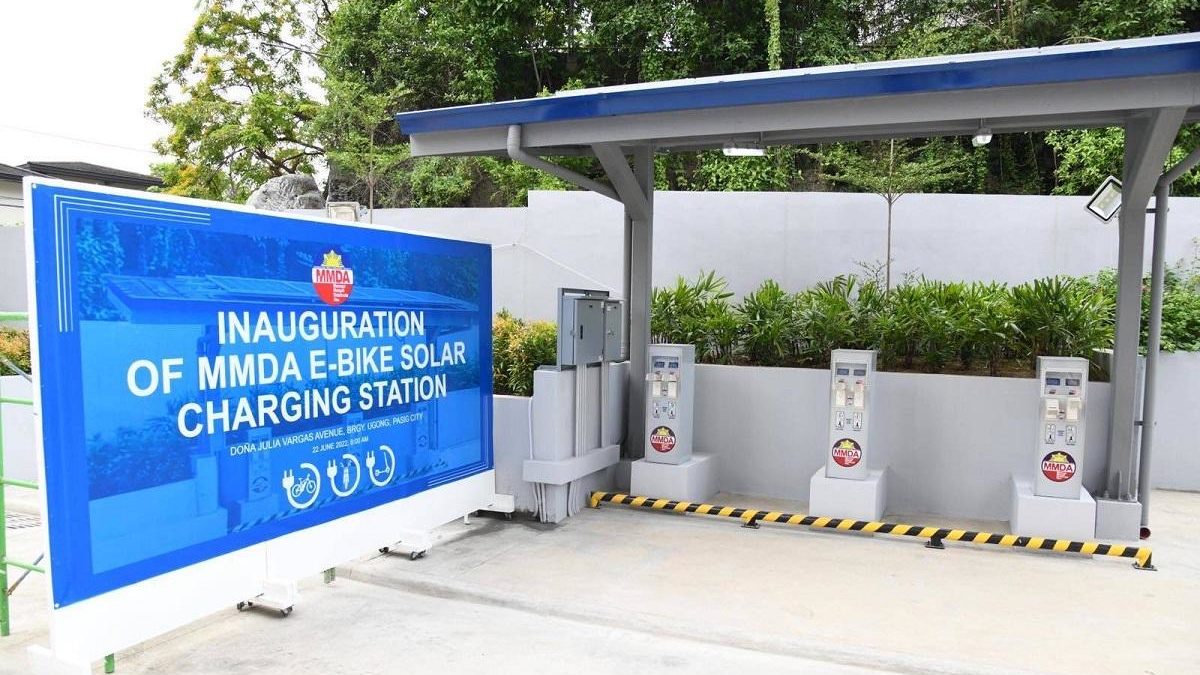 After reiterating the registration requirement for e-bikes and e-scooters, the Metropolitan Manila Development Authority (MMDA) just launched a free solar charging station for them.
According to MMDA, the solar charging station will open on June 27 and will be available from 6 a.m. to 7 p.m. It is located at the new MMDA head office building in Barangay Ugong, Pasig City.
MMDA chairperson Romando Artes said the project would help ease the burden of the public from the price hikes on petroleum products.
"Putting up free charging stations for electronic vehicles such as e-bikes and e-scooters would encourage the public to use alternative mode of transportation and at the same time help them save expenses from high fuel cost," he said.
He also said he plans to build a similar charging station at the MMDA headquarters in Orense, Makati City, to accommodate those traversing EDSA.
However, he reminded users to bring their own charging cords and cables, and that charging an e-bike will take around six to eight hours, depending on the vehicle's battery.
The MMDA charging station for e-bikes and e-scooters is solar-powered, making it very environmentally friendly. However, it will never run out of power as it is tapped into the main power grid which can compensate for any shortage. 
Three solar panels with a built-in inverter will be the main power source of the station with a total of six 220V charging outlets.
Comments (1)