Motorcycle riders are growing in numbers day by day. Out on our city roads where everything is made with only cars in consideration, it makes us happy to see that the Metropolitan Manila Development Authority (MMDA) has thought of the safety of motorcycle riders, especially during this rainy season. The MMDA has opened several motorcycle shelters for riders to take use during the rainy season.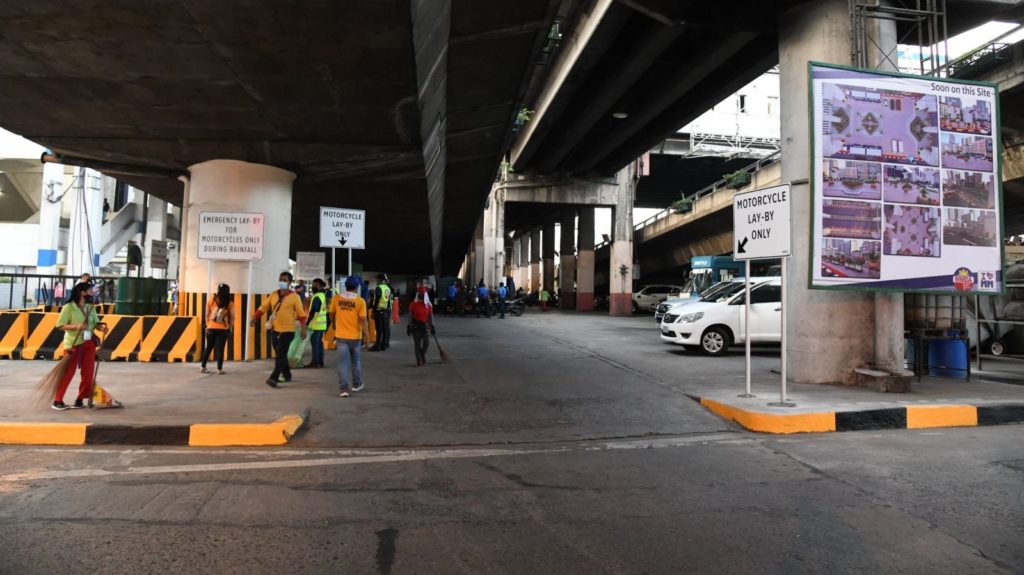 The ground level of the Quezon Avenue Flyover now also acts as an emergency stop for motorcycles. Whenever motorcycle riders need to stop and take shelter during heavy rains, they won't need to stop in unsafe areas on the road as the emergency lay-bys set up by the MMDA have enough parking space for riders and even come with clear entrance and exit signs to avoid chaos and confusion.
Motorcyclists usually take shelter under flyovers when sudden rains hit, which poses a huge risk for themselves and other motorists on the road speeding by.
This is why MMDA Chairman Benhur Abalos directed the setting up of emergency motorcycle shelters for them to use during the rainy months. He has said that "We understand the plight of motorcycle riders when they have to stop in the middle of the road while waiting for the rain to stop, it's very risky for them because they might get into a road accident. At least with the emergency lay-by, they can take cover during heavy rains."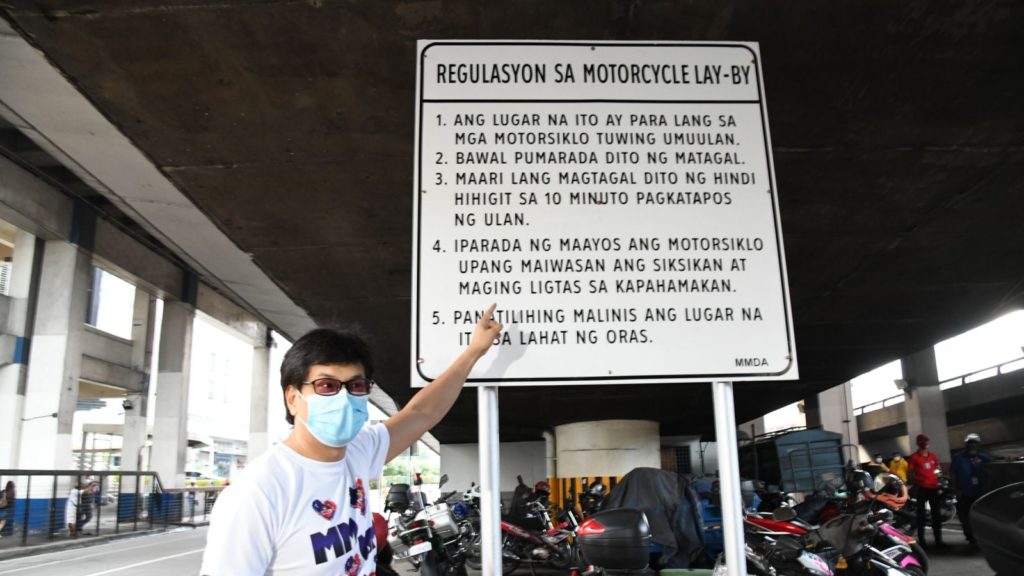 The Chairman also wishes to remind the public that these lay-bys are to be used only during the rainy season and not on a daily basis. "Motorcyclists would be allowed to stay only when it is raining. No parking shall be allowed or they shall receive a violation ticket for illegal parking," the chairman further added.Aside from the lay-by in Quezon Avenue, a lot more designated motorcycle lay-bys are spread in different areas.
Here are the locations:
EDSA – GMA Kamuning, Kamias, Santolan/Crame, Ortigas, Buendia, Tramo (left turning), and Roxas Boulevard
C-5 – Tandang Sora, Aurora Boulevard, C-5/Libis, Pasig Boulevard, and the under the C-5 Kalayaan elevated U-turn.
Roxas Boulevard – Roxas Jr. flyover, Buendia flyover, and Roxas Boulevard-EDSA flyover on Seaside Drive.
SLEX – under the Metro Manila Skyway (toll road) near SLEX South Station toll gate and South Luzon Expressway (toll road) near Alabang Purple Hill.
Comments (0)