Verdict: MSI's GS66 Stealth is thin, light, and incredibly powerful but suffers from high heat when gaming. If you want a low-profile gaming notebook, have enough cash to spare, and don't mind loud fans then you might want to give the MSI GS66 Stealth a spin.
The MSI GS66 Stealth retails for Php 164,995 for the Core i7-10875H/RTX 2070 Max-Q config that I reviewed.
Gaming laptops are getting thinner, and more powerful every year. The race to stuff as much powerful hardware as thin a chassis as possible has resulted in interesting offerings from brands lately, and the latest company to offer a thin-and-light gaming monster is MSI with their new GS66 Stealth. This classy-looking laptop has a lot of power under the hood which unfortunately results in some toasty temps.
Pros
Powerful hardware
Sleek, metal chassis
Fast, responsive screen
Cons
Not-so-great audio
Loud fans
Thermal performance is not great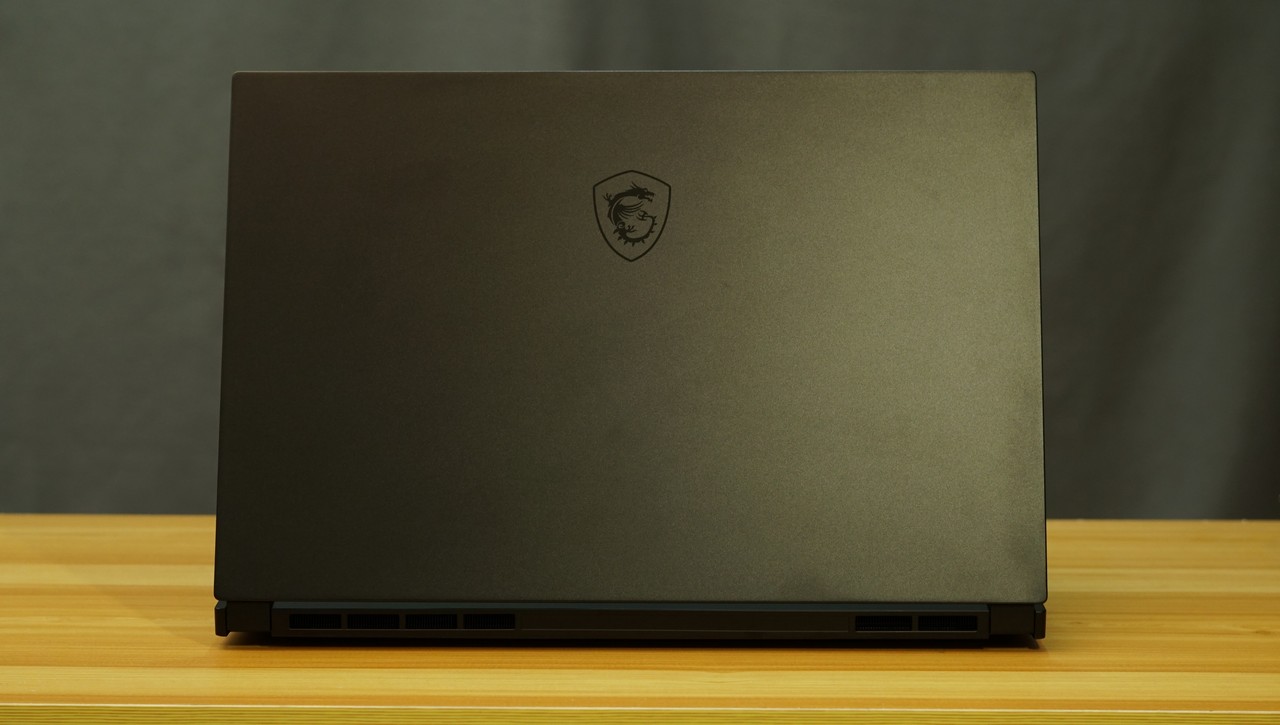 Design
The MSI GS66 is one of the classiest and understated gaming laptops I've reviewed so far this year. It's rare that I see a gaming laptop that doesn't have a gazillion RGB lights on the lid and chassis, so I was pleasantly surprised to see the MSI GS66 sporting an all-black design from the top of the lid to the bottom of the chassis.
Even MSI's dragon logo which is usually emblazoned in red is set with a semi-matte finish, tastefully complementing the Core Black colorway of the laptop.
There's plenty of metal in the build, thanks to the mostly aluminum chassis and the lid. The laptop is barely an ultrabook, thanks to its 19.8mm thickness and 2.1-kilo weight, but considering what's inside the bulk and weight is understandable.
There's plenty of grills and exhaust ports in the chassis, though sadly they're not enough to keep temps down when the laptop is going full tilt (more on this later).
There are two USB 3.1 Type-A ports on the right, along with a USB Gen 3.1 Type-C port, a 3.5mm jack as well as an Ethernet port. On the left side is another USB 3.1 Type-A port and a USB Gen 3.1 Type-C port, as well as an HDMI port and the power port.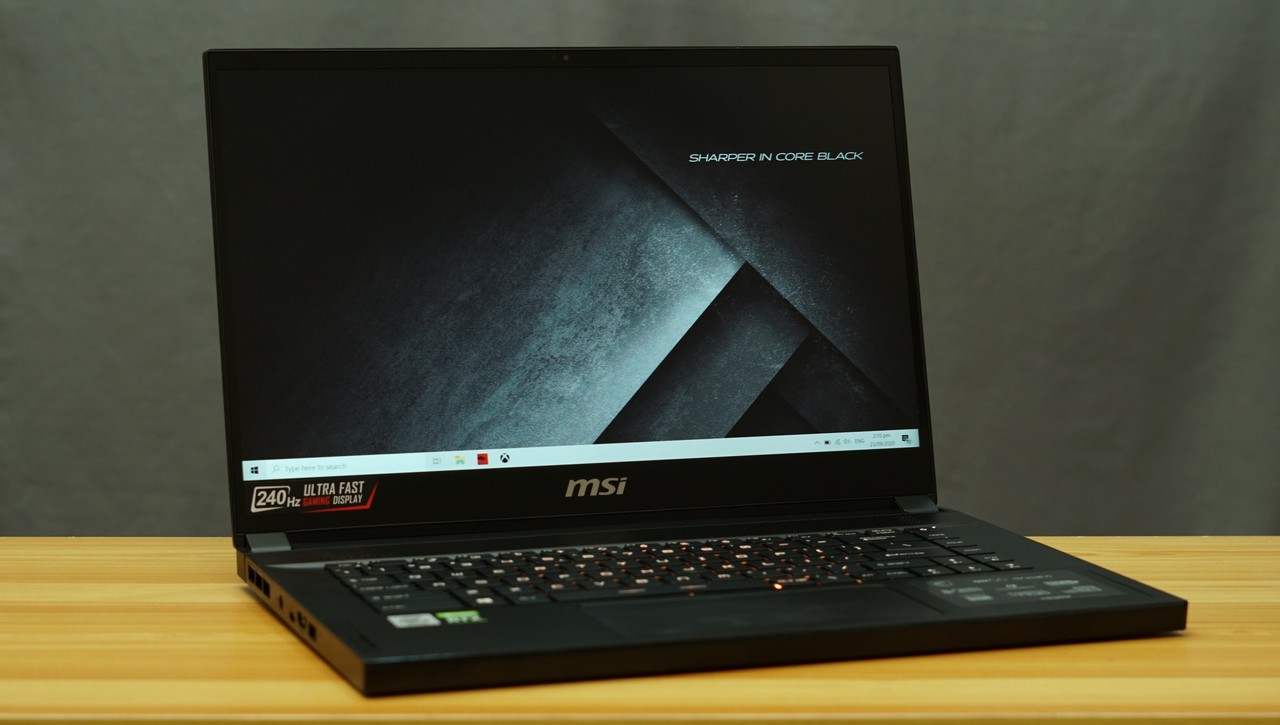 Display
The MSI GS66 Stealth comes with a 15.6-inch full HD IPS panel that has a 240Hz refresh rate.
Color reproduction looks great, though the laptop doesn't fully cover 100% of the sRGB space, so that may be an issue for people who require color-accuracy for work that includes editing photos and videos.
The 240Hz refresh rate comes in handy when you're playing competitive games like Valorant and CSGo, though it's less of a factor when playing AAA games since most of the time your framerates won't even be going past 100 FPS (more on this in the performance section).
Keyboard and audio
One thing I really like about the laptop is how nice the keyboard feels. The island-style keys had good actuation and resistance, and while they're a far cry from actual mechanical keys, feel really good to type on.
Like MSI's other gaming notebooks, the keyboard is powered by SteelSeries Engine 3. This allows you to configure the RGB backlight on the keys individually, which is the only dash of RGB lighting in the entirety of the chassis.
The touchpad feels ok to use and had no problem utilizing Windows 10 gestures including pinch-zoom, two-finger scrolling, and three-finger tapping. Palm rejection was also pretty good, despite the trackpad being larger than what I've seen on comparable devices before.
As far as audio goes, it's so-so. The laptop is capable of producing plenty of volume, but there's really not a lot of definition in the sound produced. Bass is lacking too – I recommend you switch over to a pair of headphones when you're gaming, since the audio isn't all that great, and will be drowned out by fan noise anyway (more on this below).
Performance, battery life, thermals
Despite the GS66's size, the laptop packs some pretty potent hardware under the hood. For one thing, it's equipped with an Intel Core i7-10875H processor, along with NVIDIA's RTX 2070 Super Max-Q GPU. That's topped off with 1TB of NVMe SSD storage, and 16GB of 3200 DDR4 RAM.
One big problem that I found with MSI's GS66 Stealth is heat. The laptop tends to run hot, and my laser thermometer recording around 49 degrees Celcius in the middle of the chassis on full load.
It's much worse when you're looking at the grill near the hinge, recording temps of around 48 degrees to 53 degrees Celcius. Internal temps aren't much better – while GPU temperatures were at around 80 to 85 degrees under full load, reported CPU temps hovered around 90-95, with temperatures never falling under 90 while playing games.
None of the laptop's built-in fan profiles could address this issue, even when manually switching the fans over to 100%.
Speaking of the fans – they're noisy. Even using the default fan curves you'll be acutely aware that they're on and spinning. Once the fans start spinning at 100%, it sounds like there's a miniature jet engine beneath the keyboard.
That's not good news, as higher temps mean you'll be hitting your thermal limits faster when it comes to the components, which means throttled performance.
Let's take a look at the benchmarks:
The MSI GS66 performs well in synthetic benchmarks VS similarly-equipped peers like the Legion 7i. As a reference, the MSI GS66's Intel Core i7-10875H processor has more cores and threads VS the Core i7-10750H processor on the Legion 7i.
But moving to the gaming benchmarks show a different story: the MSI GS66 has a lower overall FPS despite having a supposedly better processor. I'm bringing this up to illustrate the fact that the supposedly better processor on the MSI GS66 is getting thermally throttled, which is leading to lost frames when compared to its peers.
Looking at the gaming benchmarks in isolation though, you'll see that the notebook is capable of running many games past, or near, 100 FPS on the medium setting, with RDR2 as being the only outlier.
The MSI GS66 is equipped with a 99.9Wh battery, which should let it run for a while without being plugged in. But in our battery run-down test, the notebook recorded a measly 3 hour and 4-minute score.
It's a little odd, but I think what's happening here is that the laptop isn't switching over to the built-in onboard graphics of the processor via NVIDIA Optimus.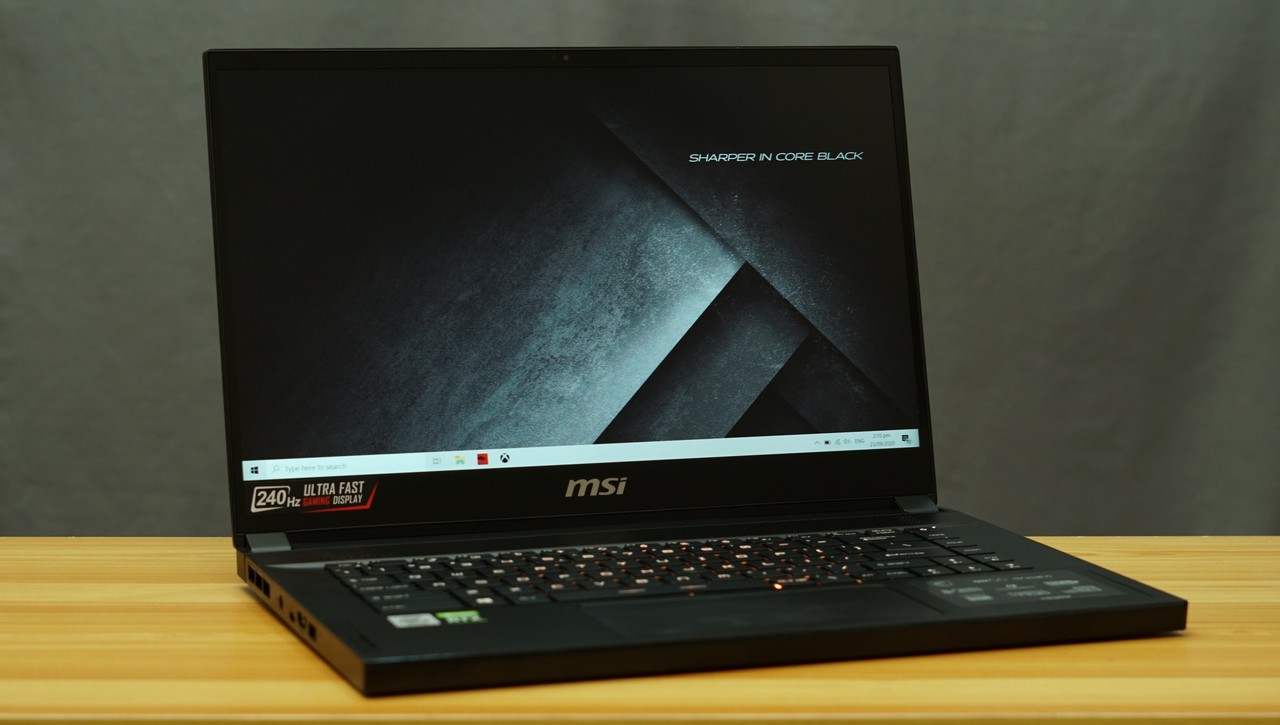 Wrap-up and conclusions
MSI's GS66 Stealth is a suave, debonaire laptop that's fit for James Bond. Unfortunately, it also has its own issues under the hood that make it a little complicated to own. The so-so audio and less than ideal thermals make the laptop feel like a mixed bag, rather than a slam dunk that it should've been at the get-go.
Comments (0)