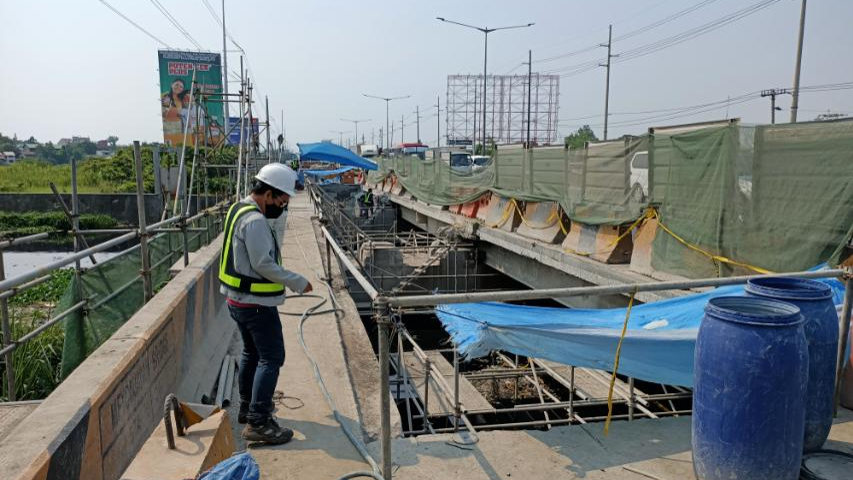 Important news for motorists using the North Luzon Expressway (NLEX), there will be construction on the Bigaa Bridge starting tomorrow night, July 9, Wednesday. The NLEX Bridge repairs and closures might affect your travel routes. Read on for the full announcement.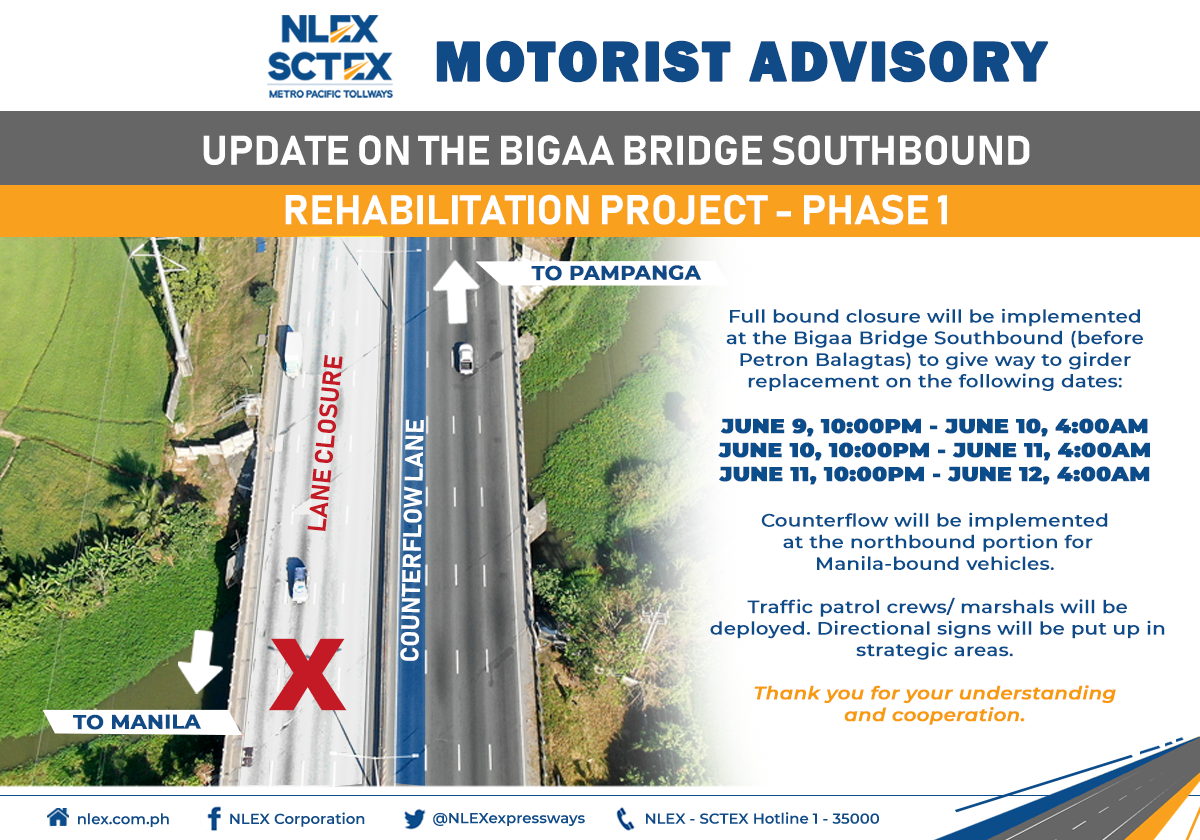 According to the official Facebook page of the North Luzon Expressway (NLEX) Corporation, Rehabilitation Phase 1 of the NLEX, which includes the Bigaa Bridge will result in lane closures.
The full closure will be implemented at the Bigaa Bridge Southbound (before Petron Balagtas) to give way to girder replacement on the following dates:
NLEX Bigaa Bridge Closures:
June 9 (Wed) at 10:00pm to June 10 (Thurs) at 4:00am
June 10 (Thurs) at 10:00pm to June 11 (Fri) at 4:00am
June 11 (Fri) at 10:00pm to June 12 (Sat) at 4:00am
As a temporary solution to the southbound lane closure, counterflow will be implemented at the northbound portion for Manila-bound vehicles. Traffic patrol crews and marshals will be deployed and directional signs will be put up in strategic areas to ensure safety and avoid confusion.
The NLEX Corporation is starting to simultaneously rehabilitate both the Bigaa Bridge and Meycauayan Bridge in Bulacan as of writing.
"We always look after the safety and convenience of our motorists. Both bridges were built in the 1960s and it is high time that we replace the girders and slabs to strengthen the structures," NLEX Corporation President and General Manager J. Luigi L. Bautista said.
The rehabilitation of the 45-meter Meycauayan bridge is aimed to be completed by September 2021, while the rehabilitation of the 64-meter Bigaa bridge is expected to be completed by August 2021.
The rehabilitation project of the NLEX Corporation aims to expand, maintain, and improve the operations of the existing 84 kilometer NLEX that connects Metro Manila and Central Luzon. The project is revealed to have a budget of $370 million.
Due to these bridge repairs and closures in NLEX, motorists are advised to plan their trips ahead of time considering that there will be an expected build-up of traffic in the affected areas.
Comments (0)