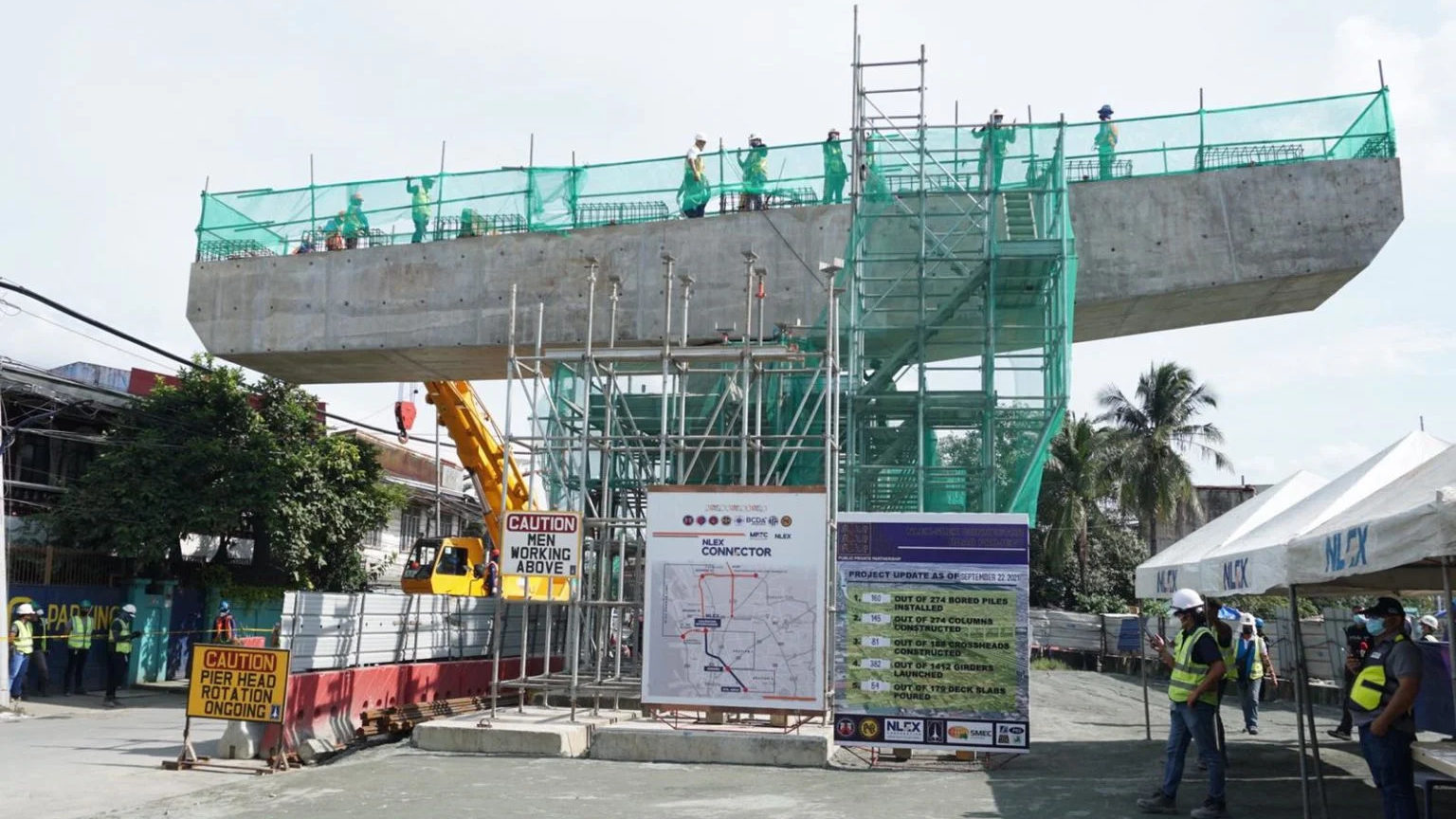 Metro Pacific Tollways announced that North Luzon Expressway (NLEX) connector has reached España. This major portion of the NLEX-SLEX Connector Road project is expected to open by the first quarter of 2022.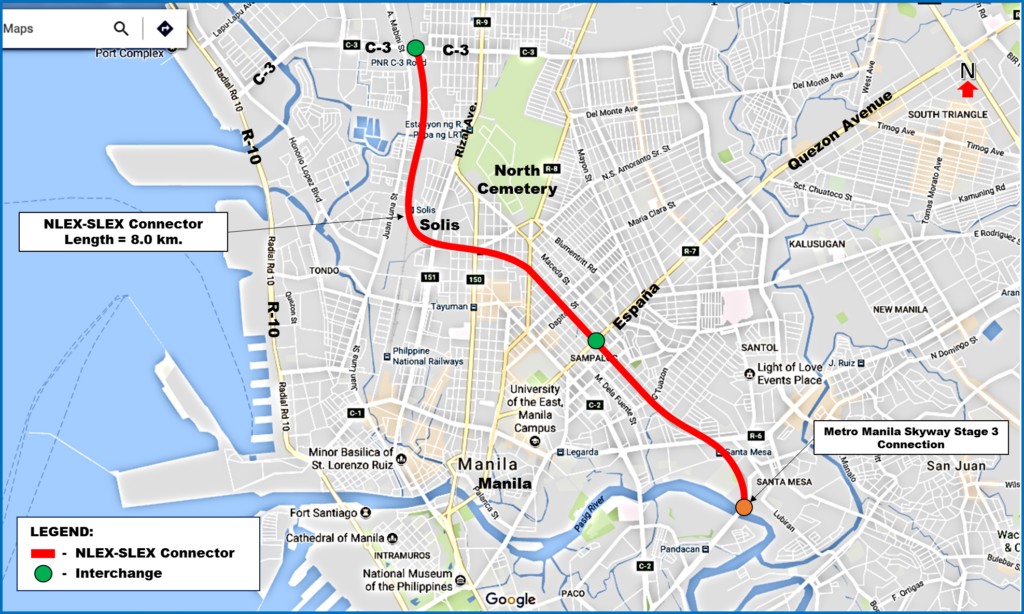 According to J. Luigi L. Bautista, President and General Manager of NLEX Corporation, the P23 billion section running from Caloocan Interchange to España Boulevard is now 50 percent complete and will be finished by end-March 2022.
Department of Public Works and Highways Secretary Mark A. Villar confirmed that NLEX Connector's Manila segment is now nearly halfway done. 
The first section of NLEX Connector from Caloocan Interchange to España Boulevard is nearly halfway done. We are targeting to deliver the full right-of-way (ROW) for this section by next month so we can further accelerate the project," said Villar.
The eight-kilometer, four-lane elevated expressway will link the North Luzon Expressway and South Luzon Expressway. It is a public-private partnership project between NLEX Corp. and the Department of Public Works and Highways.
NLEX Corporation said they are utilizing new technology to hasten the construction of the toll road. This includes Indonesia's Sosrobahu which is used to launch coping beams or pierheads in certain portions of the project. "This technology will ramp up the construction progress and minimize traffic jams," Bautista explained. "Despite the challenges posed by the ongoing pandemic, we can expect significant progress in the coming months because of this solution."
Moreover, NLEX Corporation is also using Super T girders to speed up the infrastructures. Super T girders are pre-stressed box girders that are widely used for bridges in Australia and New Zealand. More than 1,400 of these girders will be used in this project.
Since the project is being built within the properties of the Philippine National Railways (PNR), NLEX is also using the railways to transport major structural components from one site to another.
Once completed, the connector road will provide trucks with a 24/7 alternative route and reduce travel time between NLEX and South Luzon from two hours to 20 minutes. It will have four toll plazas and interchanges in C3 and España. More than 35,000 motorists will benefit from this project according to NLEX Corporation.
Comments (0)