The month of hearts has just said its goodbyes, passing the baton over to March. With that, we get another round of discounted products to look forward to from all brands across the board. We're glad to see our personal favorites from ASUS get a price cut this 2022 3.3 sale, so we'll be listing down items that we've kept an eye on for a while now.
Top Picks From The ASUS 3.3 Sale (2022)
ASUS Vivobook Pro 15 OLED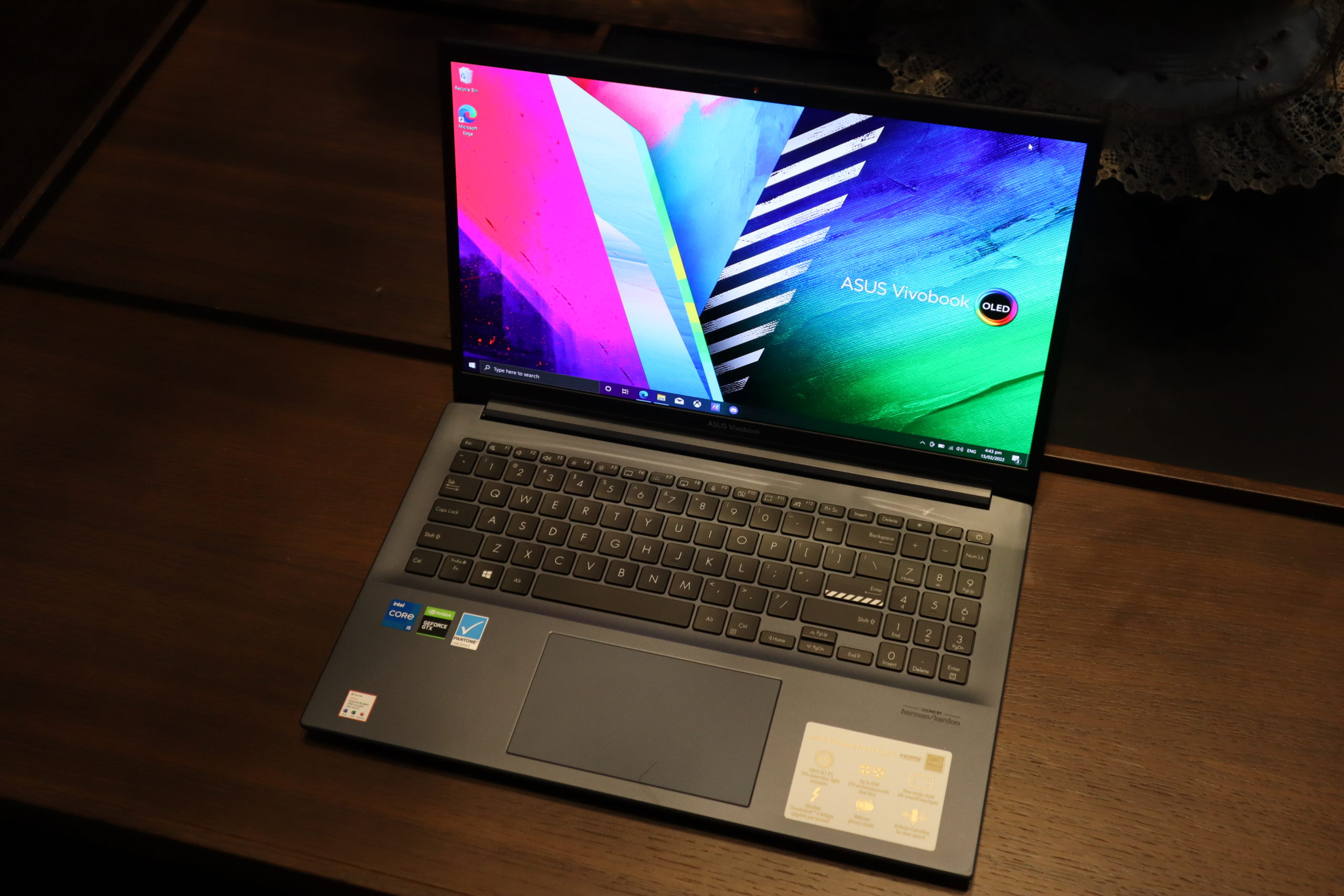 (from Php 69,995 to 62,995)
This is the top-spec model of the ASUS Vivobook Pro 15 OLED, sporting a beefy AMD Ryzen 9 5900HX chipset and 16GB of RAM. The ray-tracing enabled RTX 3050 is also on board, sending cutting-edge graphics straight to the vibrant 15.6-inch FHD OLED display. Creatives will surely appreciate the Pantone Validation which provides assurance that color accuracy is on point, so all content produced on this screen will appear the same on any other display with Pantone certification as well. A speedy 512GB SSD is also made available in terms of storage, although we're sure that this can be expanded to terabytes if you would like to. We have a lower variant of this device on hand right now and we're definitely enjoying our time with it.
Buying this laptop during the 3.3 sale duration also gets you a free Wacom Pad Intuos to make art with, as well as a 3-month subscription to Corel software such as Painter Essentials 8, Aftershot, and Clip Studio Paint Pro. Get it on Shopee now.
ASUS ROG Zephyrus G14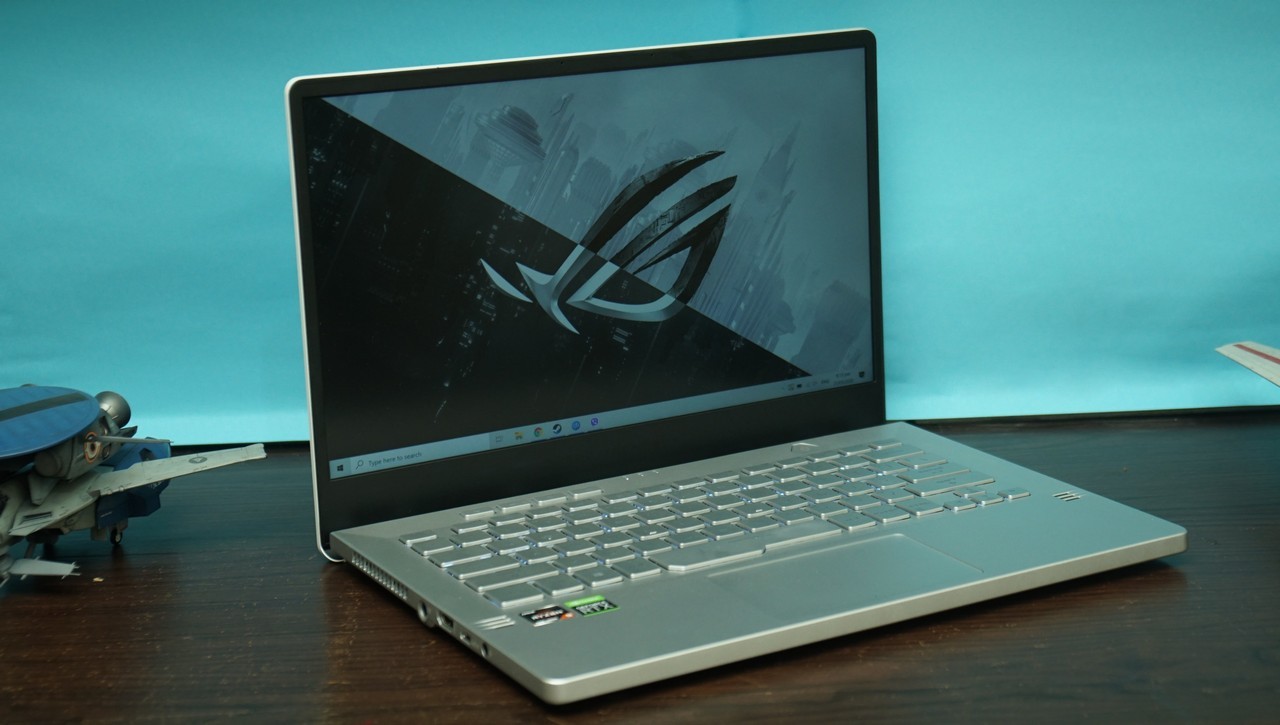 (from Php 99,995 to Php 89,995)
A laptop that needs no introduction and the undisputed king of the 14-inch high-end gaming laptop space, this is the ASUS ROG Zephyrus G14. This specific version has all the bells and whistles, starting off with the 14-inch WQHD display with a buttery-smooth 120Hz refresh rate. The other side of the display showcases the AniMe Matrix panel that gives the owner customization options over dozens of lights on the laptop's back panel. These can be used to form words and illustrations to convey a bit of the user's personality.
The CPU and GPU bundle on this laptop is no joke with the Ryzen 7 5800HS and RTX 3050Ti respectively. There is also 16GB of RAM on board to supplement the load. We tested a previous version of the G14, but we were impressed by how much power was crammed inside an attractive and compact package. There isn't any guarantee of the 12-hour battery life we experienced and were impressed by being repeated with its updated internals, but we're sure that ASUS did their best to maintain this standard. It's a flyweight with heavyweight gloves – and we vouch for it.
This comes with a free Nanoleaf Triangle Starter Kit within the bounds of the 3.3 promos. Get it on the ROG Shopee page now.
ASUS ROG Phone 5S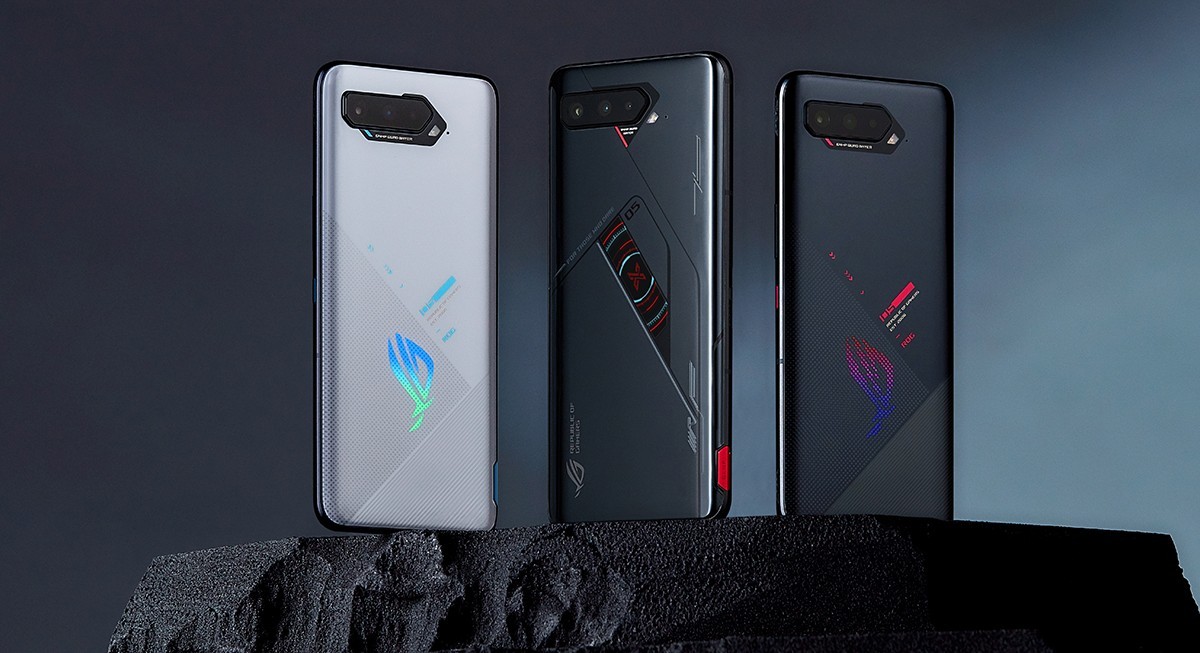 (from Php 50,000 to Php 47,995)
Mobile gaming has taken leaps and strides forward as of late. We're seeing serious, competitive gameplay on the platform that can actually be compared to the landscape that was considered exclusive to PC and consoles just a few years ago. Mobile chips can finally play titles that devices in the early 2010s could only dream about. That's exactly why it has expanded the space exponentially: not everyone has a console or gaming rig, but most people would have a smartphone of their own.
That's why the ASUS ROG Phone 5S is an essential tool if you want to get serious about competitive mobile gameplay. Its built-in features are well-suited to that purpose. That includes the supercharged flagship Snapdragon 888+ chipset (enhanced version of the regular 888) paired with a 144Hz AMOLED display. The battery is gigantic as well at a girthy 6,000 mAh. As expected, it comes in a very gamer-y aesthetic reminiscent of a spaceship. That should be enough to assert dominance over the common folk and convey the message that games are no longer just games.
The model with the price above is the top-tier 12/512GB option. A cheaper 12/256GB option is available at a sale price of Php 40,995. Get these on Shopee now.
ASUS BR1100F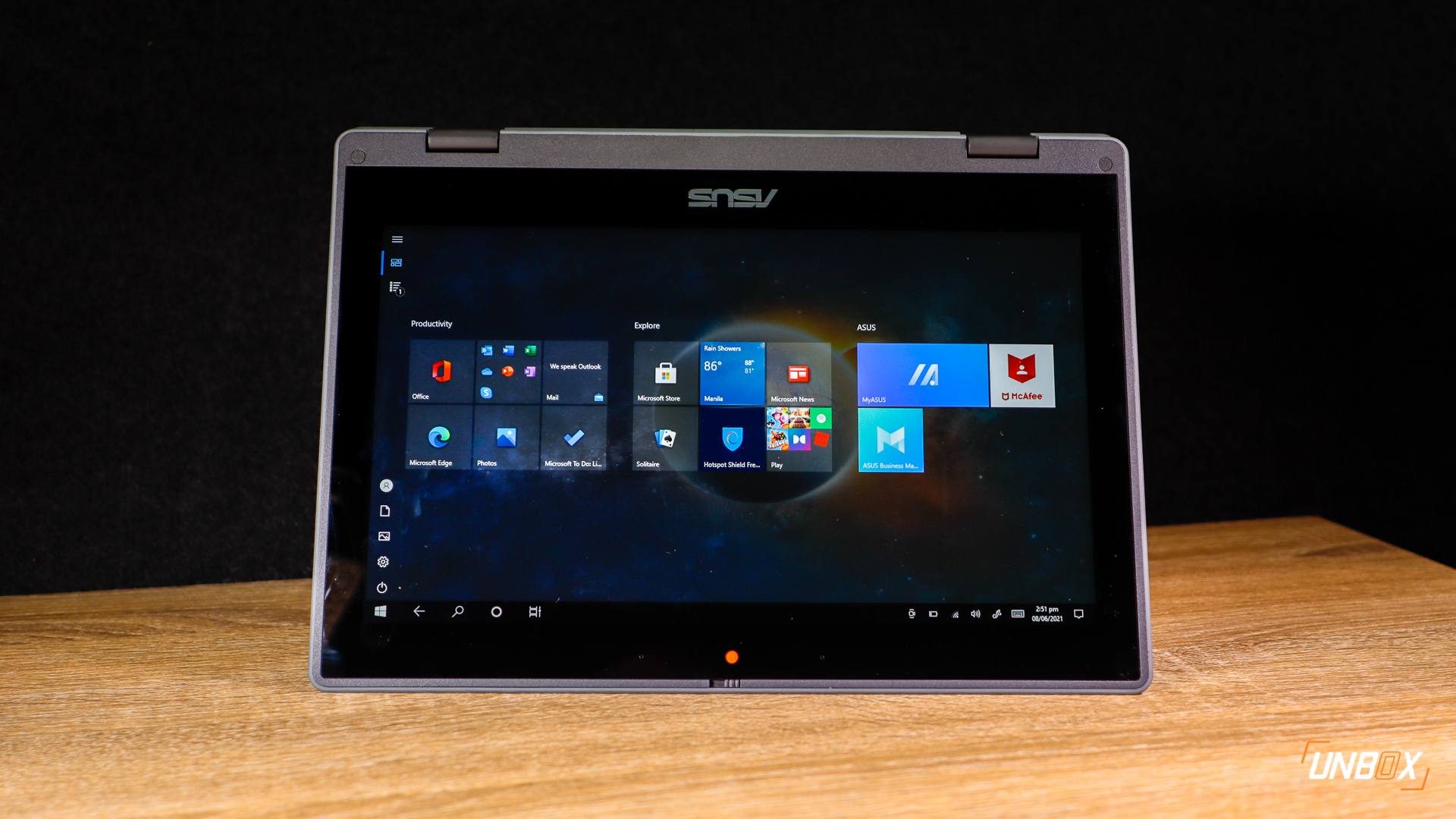 (from Php 19,995 to Php 19,185)
For a portable device to be taken anywhere with ease, the ASUS BR1100F may be the perfect device to fit this category. It's an ideal choice for a daily driver and should be fine with editing documents, attending online classes, watching movies, and browsing the internet. The 11.6-inch HD screen is a touchscreen panel that can be rotated to convert it from a laptop into a full tablet build. That also means it can fit in smaller backpacks or messenger bags and even comes with its own pen for maximum productivity.
The Intel Celeron N4500 is an efficient low-power chip so you won't have to worry about bringing the charger with you. Intel UHD Graphics and 4GB of RAM are adequate for the necessities of everyday life. For its size and form factor, there is an abundance of ports at your disposal: USB-C, USB-A, and HDMI just to name a few. It is also marketed with military-grade durability and a spill-resistant keyboard, another reason that you can bring this everywhere you go.
If you're interested in this lifestyle companion then head on over to the Shopee Expert Series page during the ASUS 3.3 Sale this 2022.
ASUS TUF Gaming FX10CP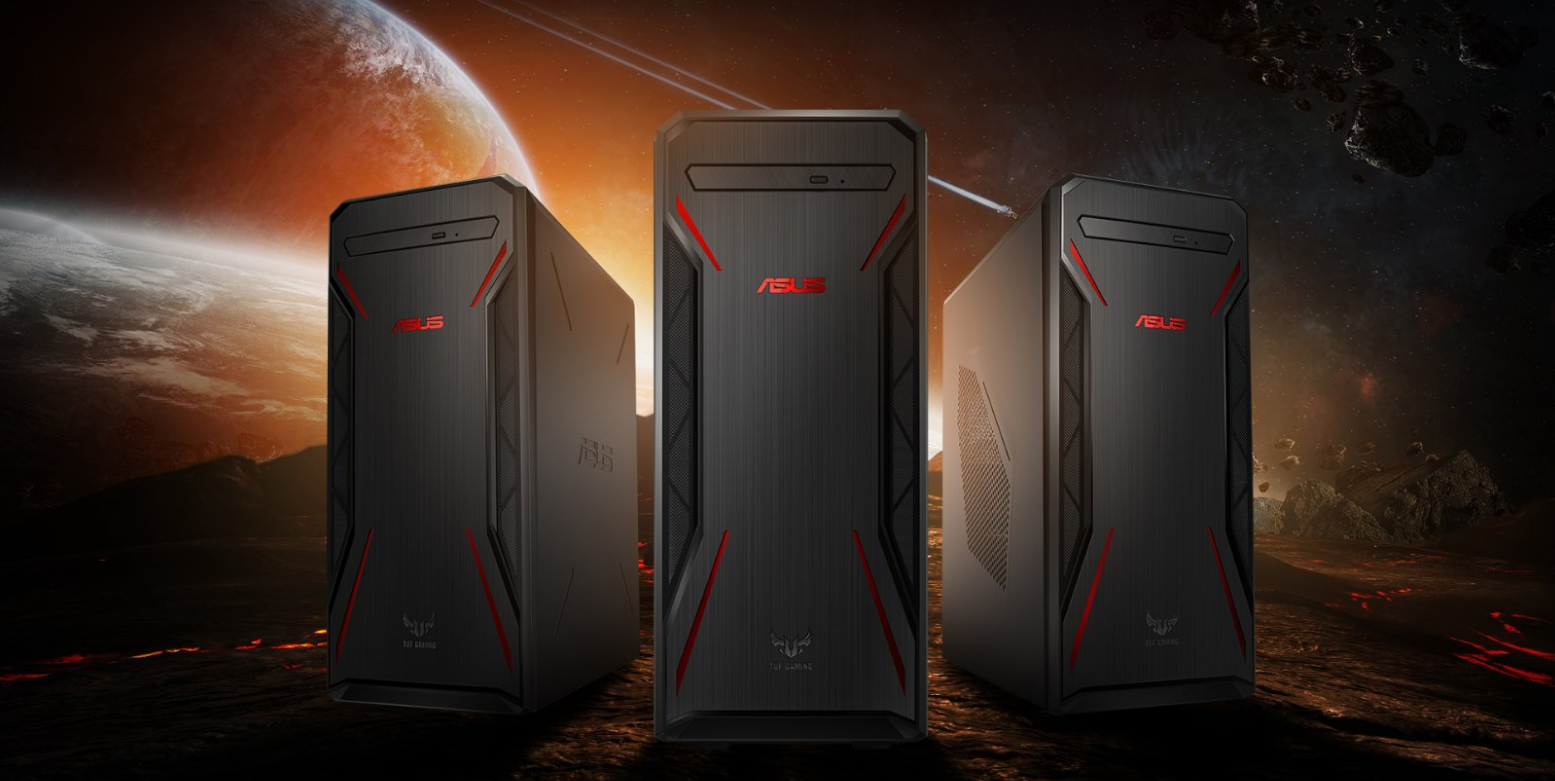 (Php 45,995 to Php 41,995)
The last item on this list is an entry-level PC tower to please our master race friends over there. This prebuilt is TUF Gaming's first foray into the PC scene and comes in a 27-liter tower to provide ample space for everything inside. It definitely has an aggressive feel to it with the anodized steel finish and black/red color scheme. Beneath the shell resides the Intel Core i5-8400 along with 8GB of RAM and 1TB of storage. Handling all the graphical labor is the NVIDIA GTX 1050, which is good enough for most games and applications.
If this tower catches your fancy, then head on over to the Shopee Expert Series page.
Comments (1)