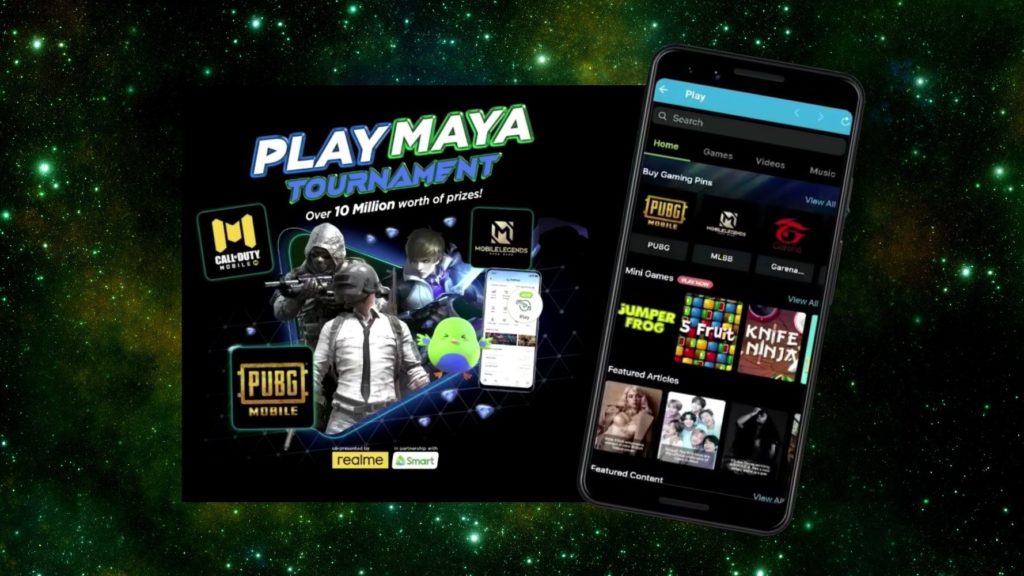 As more and more mobile players find themselves spending on in-game purchases, PayMaya launched a dedicated in-app feature called PlayMaya. This is where PayMaya consolidates its most popular gaming pins for ease of purchase. Apart from purchasing pins, this platform also highlights video and music content.
The main highlight of the PlayMaya launch is the tournament it's hosting. Players of PlayerUnknown's Battlegrounds (PUBG), Mobile Legends Bang Bang (MLBB), and Call of Duty Mobile (COD) all stand a chance to win Php 2 million in each leg of this nationwide tournament. This is open to all players regardless of their skill level so long as they are not professional E-Sports players and are at least 18 years of age.
How to Join the PlayMaya Tournament
On the PayMaya App home page pick "Play"
You will then see the PlayMaya Tournament banner, and tap register
On the registration page where the terms are listed, scroll all the way down and click "Registering from the PayMaya App"
You may also register from any Smart Padala Store where you can scan a QR code to join the tournament. Do take note of the different requirements per game which may include having a certain number of players. All Tournaments will be streamed live on the PlayMaya app.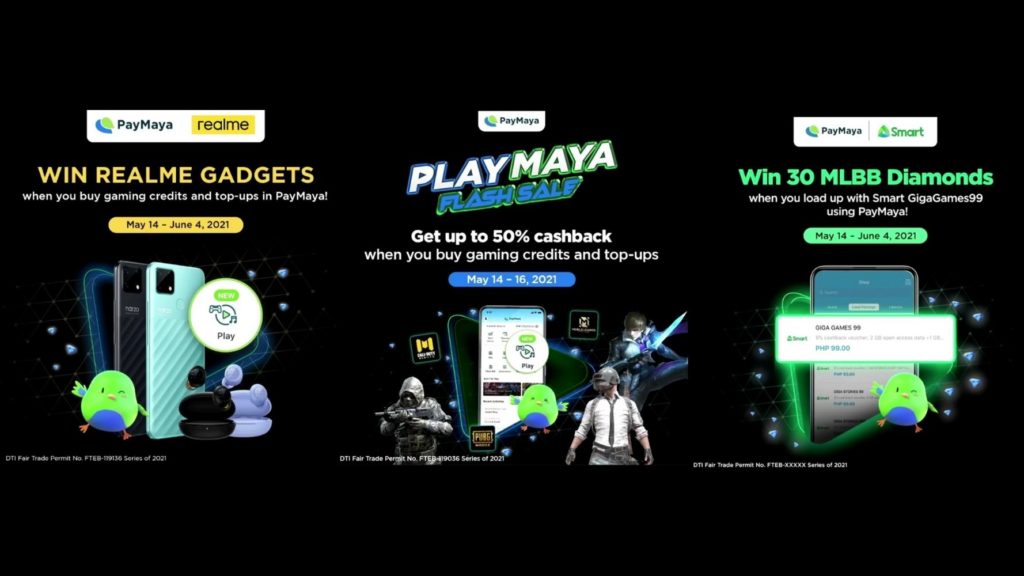 The PlayMaya launch also offers deals such as 50% cashback when you buy select gaming credits from May 14-16, 2021, a chance to win realme gadgets like the narzo 30A and Buds Q2 for purchases made from May 14 to June 4, 2021, and a raffle for 30 MLBB diamonds to 100 winners when you load up on Smart GigaGames99 using the PayMaya app until June 4, 2021.
Other gaming pins can still be purchased from the app's Shop tab, where you can browse gaming credits for other popular games such as League of Legends and Valorant, or console game store credits like the Nintendo eShop, Xbox, and PlayStation Network.
Comments (0)