If you have been outside the city roads any time this pandemic, you probably noticed the increasing number of bikers around. If you're a biker living in Quezon City or know someone who is, we've got news for you. Quezon City has launched a bike registration program for cyclists in the city.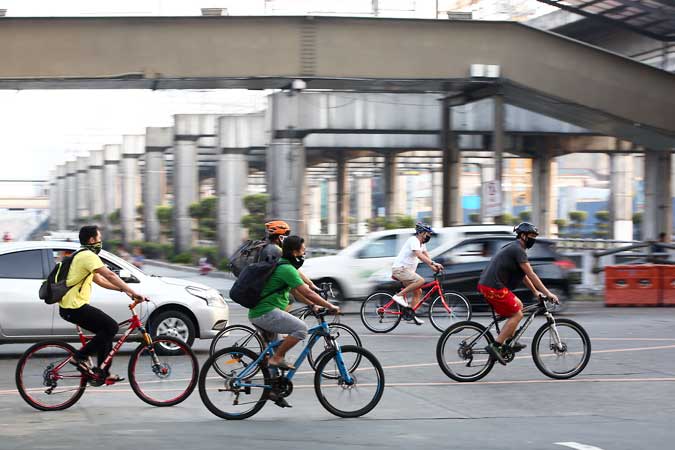 Through the Department of Public Order and Safety – Green Transport Office (DPOS-GTO) Quezon City launched its voluntary bike registration program. This program will help registered bikers have official documents to assist them just in case something unfortunate happens, such as theft or accidents. 
"The importance of this bike registration program is to help our bikers in case their bicycles cannot be located or are stolen. We can aid them and they can avail of the assistance of the police in investigating missing bikes because the owners can readily present a certificate of ownership issued by DPOS," DPOS head PBGen. Elmo San Diego said.
Quezon City Mayor Joy Belmonte is really pushing for the success of this program for the safety and well-being of the bikers around the city. 
"As an advocate of active transportation, I encourage bikers and bike riding groups to register their bicycles through this program for us to be able to assist them and ensure their safety. I hope that through this bike registration program, more residents will be inspired to take alternative transportation because they can be assured of their safety and security here in Quezon City," Belmonte added.
Those who wish to register, they may do so at the DPOS-GTO office located on the ground floor of the DPOS building. Just take note to bring the following requirements: 
Quezon City Bike Registration Requirements
A government-issued identification card

2×2 photo

Proof of purchase of their bike, electric bike or scooters, 

Picture of the owner with the bike, e-bike or e-scooter

P150 for registration fees
After registration, you will be given an official sticker by the DPOS-GTO for identification purposes. 
For more details, you may reach the Department of Public Order and Safety – Green Transport Office (DPOS- GTO) through (8)710-0743.
Comments (0)