Now that the southbound Skyway Extension off-ramp is open, the northbound Alabang-Zapote on-ramp has been opened to the public once again.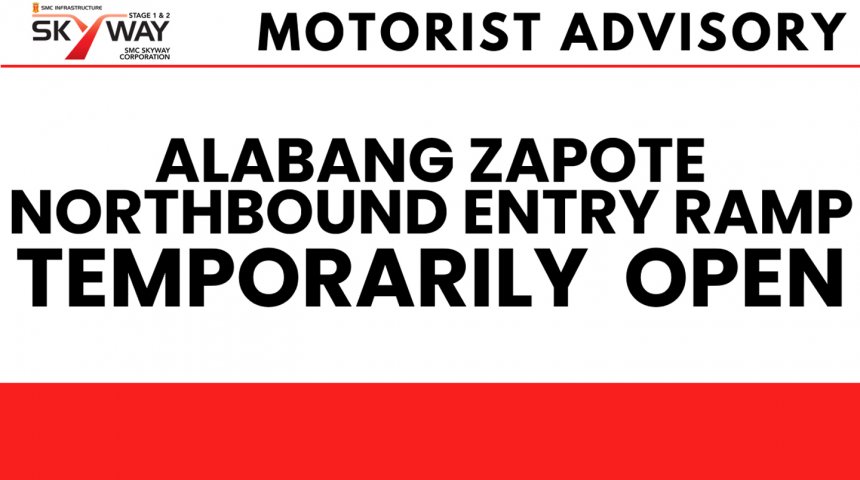 Just a few days ago, San Miguel Corporation (SMC) opened the newly constructed southbound Skyway extension for motorists heading directly towards Laguna, Batangas, and beyond. The construction of this extension caused the northbound Alabang-Zapote on-ramp to be closed for months, requiring motorists to take a "u-turn" at Susana Heights exit just to enter the elevated toll road via the Skyway Extension northbound on-ramp.
With the reopening of the Alabang-Zapote on-ramp, motorists can now directly access the Skyway without the need to reroute.  
However, SMC says the reopening of the Alabang-Zapote on-ramp is just temporary. It will be closed again in the near future for a reason unknown to us yet. For now, make sure to utilize this on-ramp while it's open, and don't forget to install an AutoSweep RFID on your vehicle before accessing the Skyway. We will report to you once SMC has an update on the matter.
Moreover, expect the usual heavy traffic near Alabang exit to ease up now that both southbound and northbound extension ramps are open to the public. Expect them to lighten the Christmas rush traffic as well.
Comments (0)