It's that time of the year when Spotify reveals all of this year's highlights with Wrapped 2022. In the Philippines, it seems the Filipinos are hardcore Swifties, as Taylor Swift is the top artist in the country for Spotify Wrapped 2022.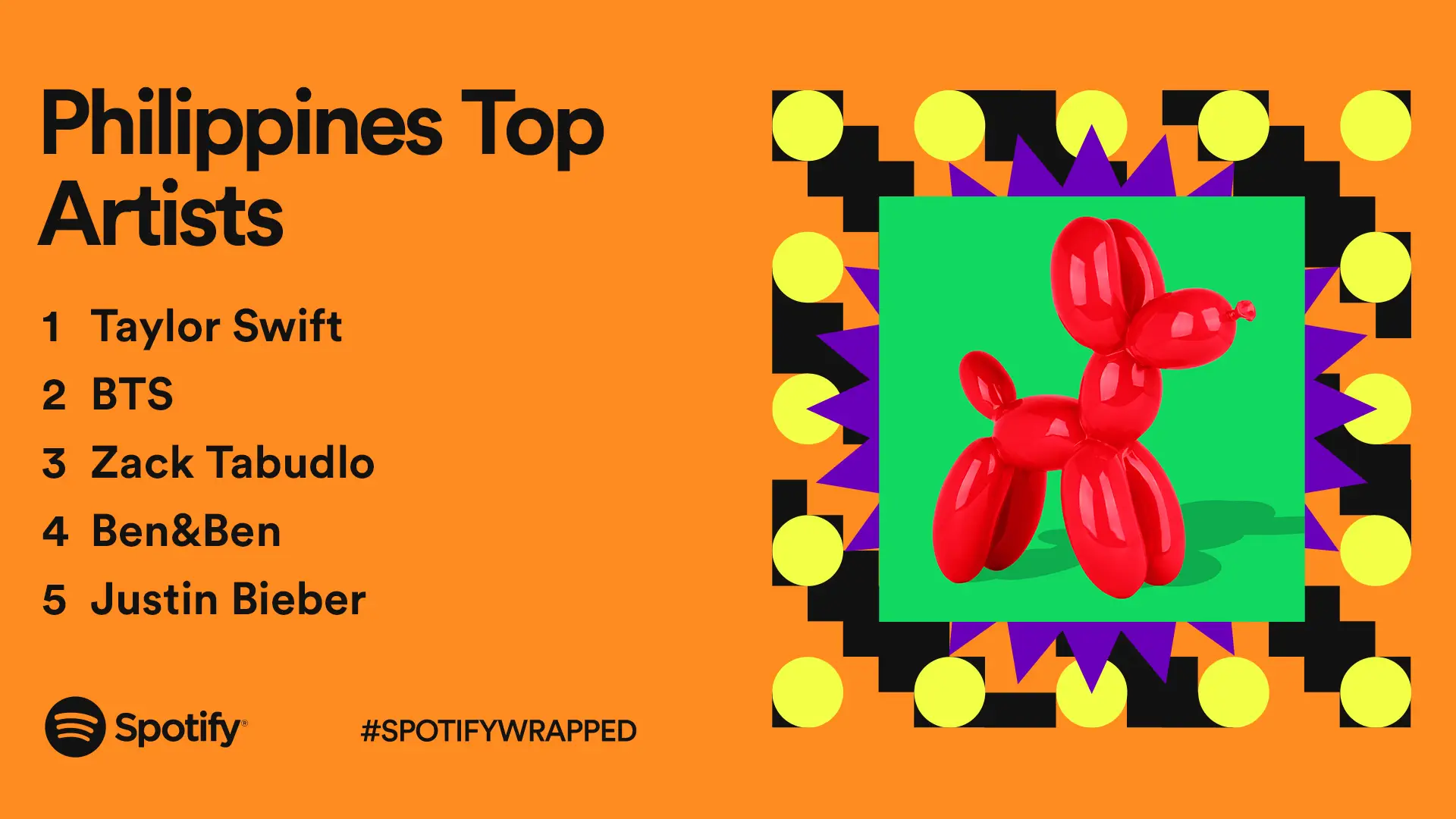 Rounding up the top 5 artists in the Philippines include KPop boy group BTS, OPM artists Zack Tabudio and Ben&Ben, and Justin Bieber.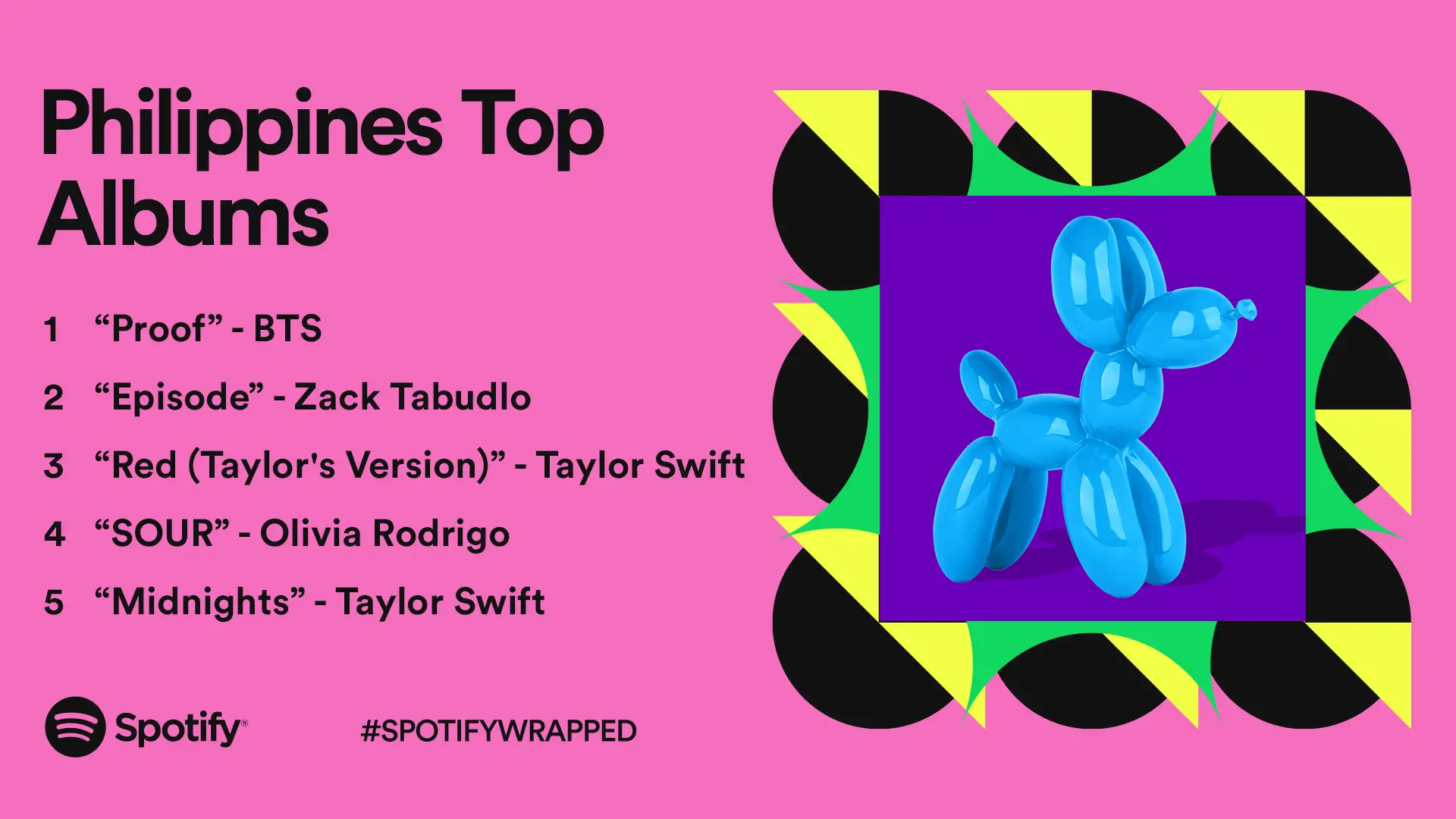 The results are also interesting with the top albums in the Philippines, as Taylor Swift's Red (Taylor's version) and Midnights made it to the top 5. BTS' Proof is the top album in the Philippines, while Zack Tabudio's Episode and Olivia Rodrigo's SOUR round up the top 5.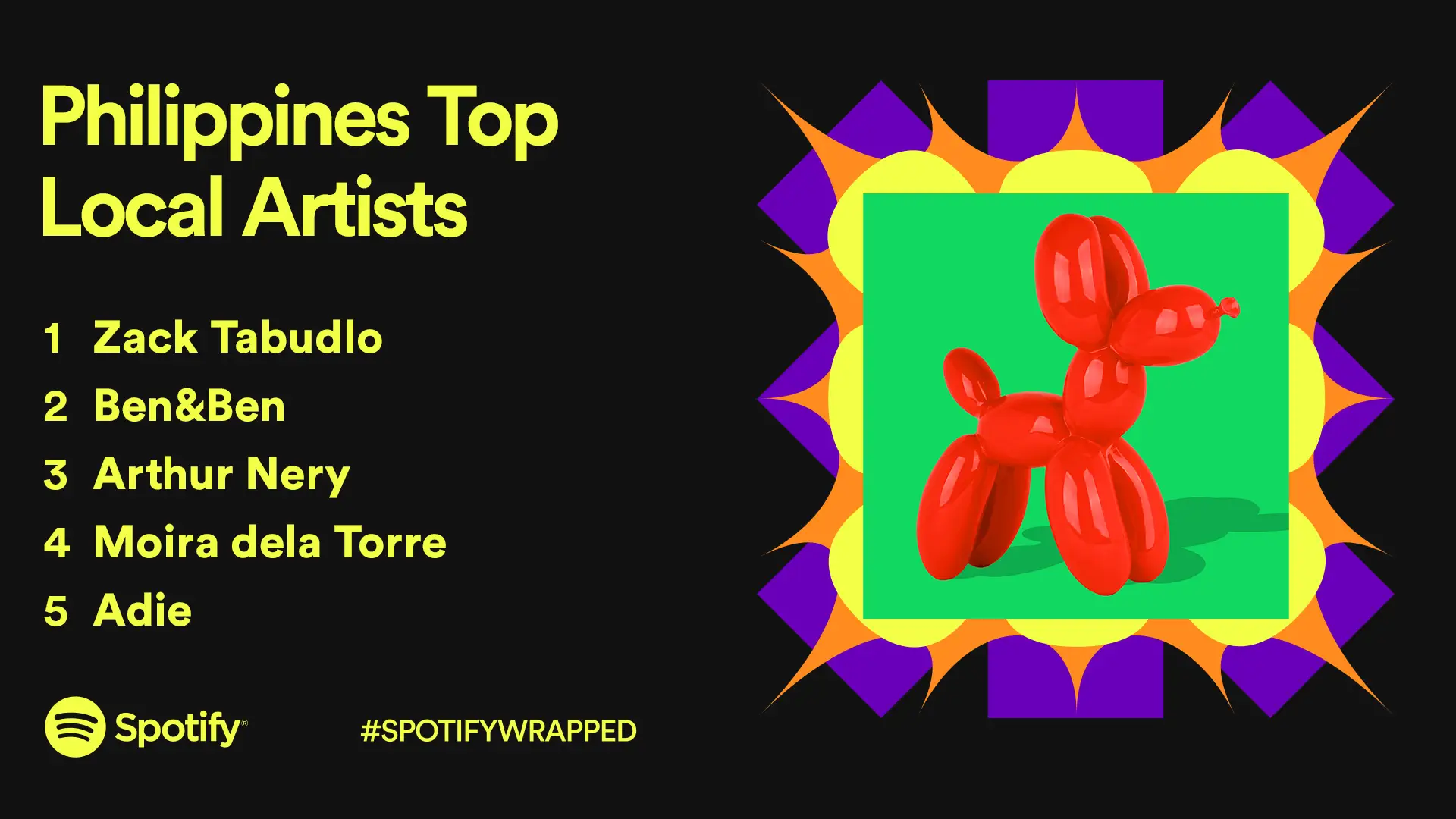 Looking at the local scene, Zack Tabudio and Ben&Ben are the most-loved local artists in the Philippines, while Arthur Nery, Moira dela Torre, and Adie round up the top 5.
For Wrapped this year, Spotify made it more interactive. Aside from providing a highlight reel of your listening preferences at Spotify, Wrapped now includes music personality, where Spotify makes use of four metrics to determine your taste in music and to help in getting a more personalized Wrapped experience. Like the personality test, Spotify's music personality comprises of 16 different profiles.
Visit here for a full breakdown of all the highlights of Spotify Wrapped 2022. 
Comments (0)