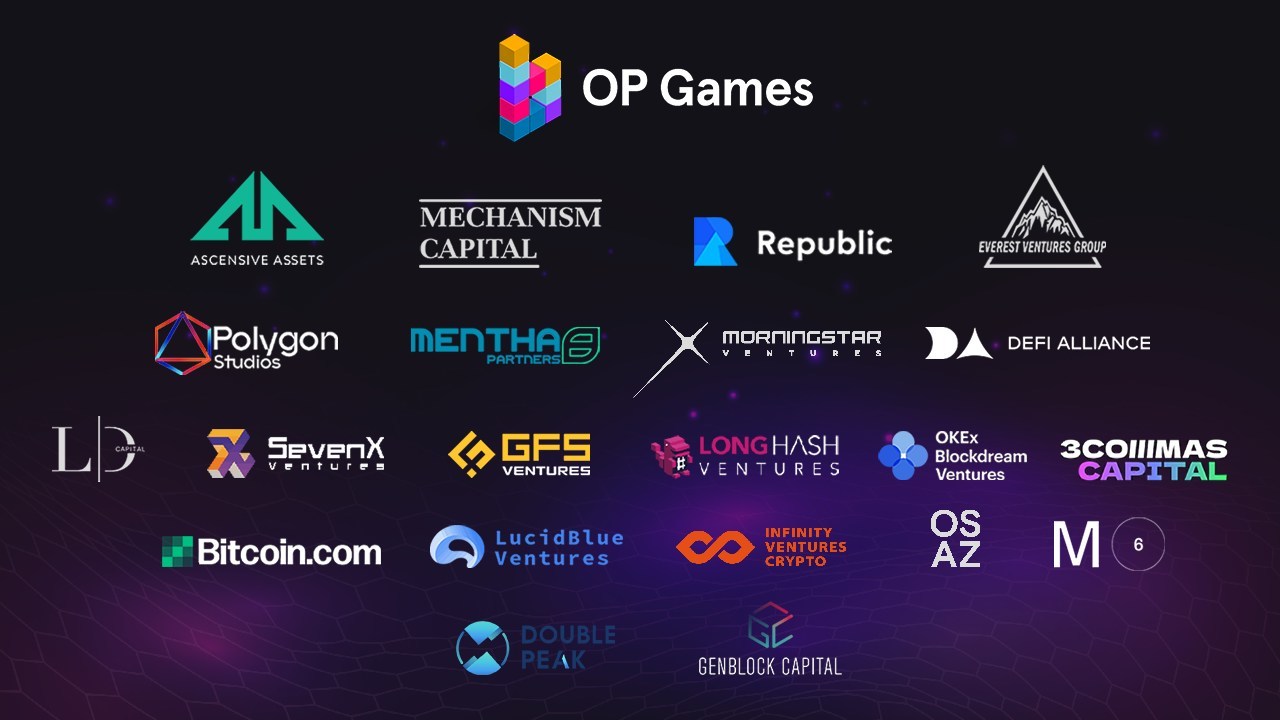 Play-to-earn games like Axie Infinity are the future of gaming, and OP Games, a startup that enables game developers to monetize their work using Web 3.0, is looking to be the tip of the spear in the space. The startup has managed to raise $8.6 (Php 433 million) of seed funding.
The idea behind the start-up is simple: their game platform, OP Arcade, allows players to quickly find and discover play-to-earn games that they'll be able to enjoy, as well as complete in tournaments, competitions and buy OP NFTs. By working directly with developers of play-to-earn games, they're able to turn their games into fractionalized NFTs which are then offered to buyers to collect and share.
Players will be able to participate in the NFT and crypto-economy as well and will have the option of becoming a game owner, and even join pooled tournaments and win direct earnings.
"We welcome this hearty endorsement of the work we have done to power up the gaming landscape using Web 3.0's superpowers: open-source and community ownership," said the startup's CEO and co-founder Chase Freo.
"The $150 billion gaming industry is evolving at an astonishing rate. By giving developers the tools and guidance they need, and by giving players the chance to co-create their favorite projects, we are opening up new revenue channels for the sector's talented creators."
Leading blockchain venture capital firms participated in the round, including Republic Crypto, Ascensive Assets, Morningstar Ventures, Mechanism Capital, Polygon Studios, and Bitcoin.com. Additional investment came from Mentha Partners, OKex Blockdream Ventures, SevenX Ventures, GFS Ventures, Defi Alliance, and more.
OP Games will support the creation of up to 500 games by the end of 2022, nurturing a vibrant community of creators, players, and investors.
Comments (0)