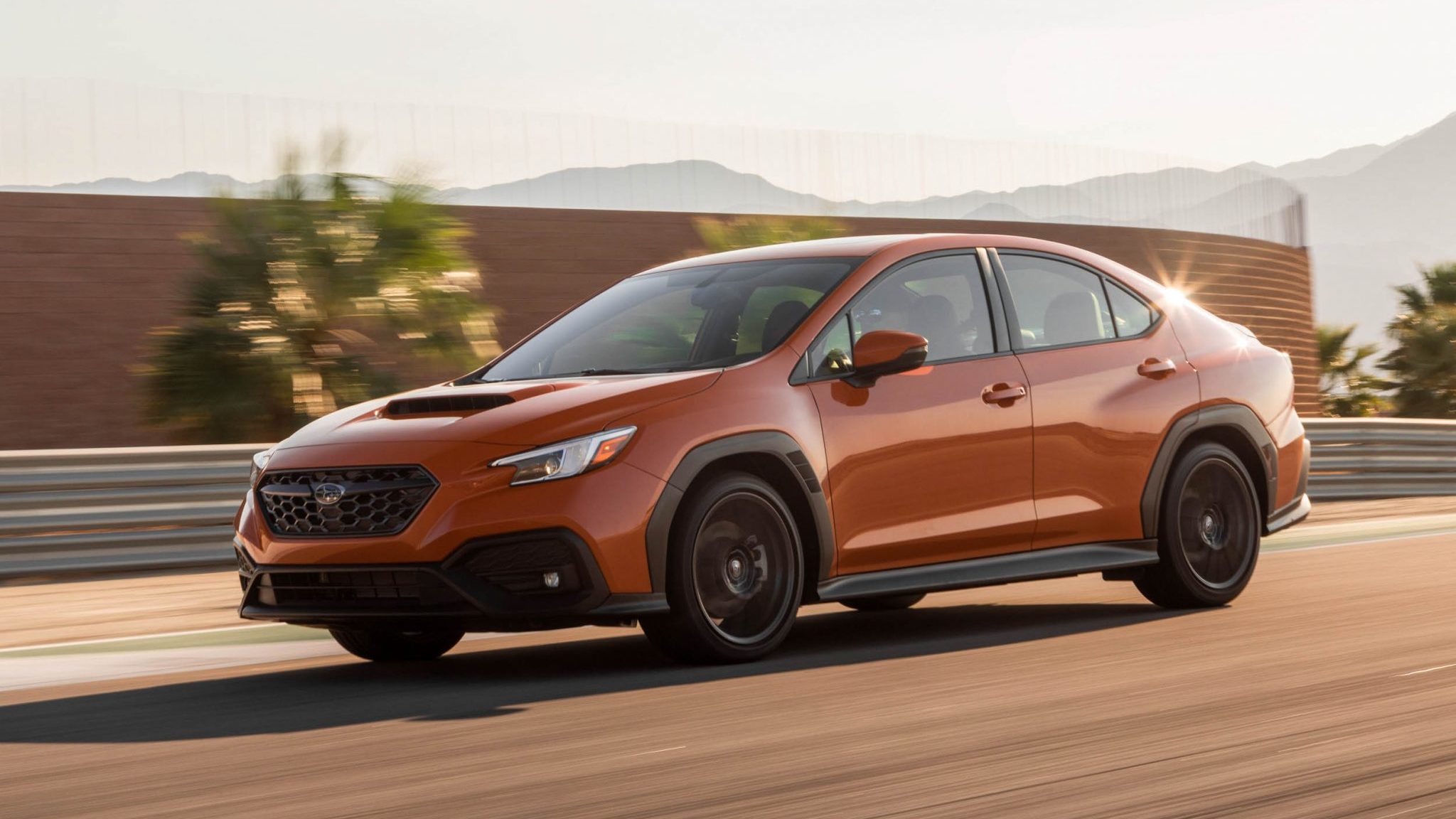 After rescheduling it many times over, Subaru has finally revealed the 2022 WRX. It packs a lot of improvement from the outgoing model, although not everyone seems happy with the new design. Let's see what this new model is all about.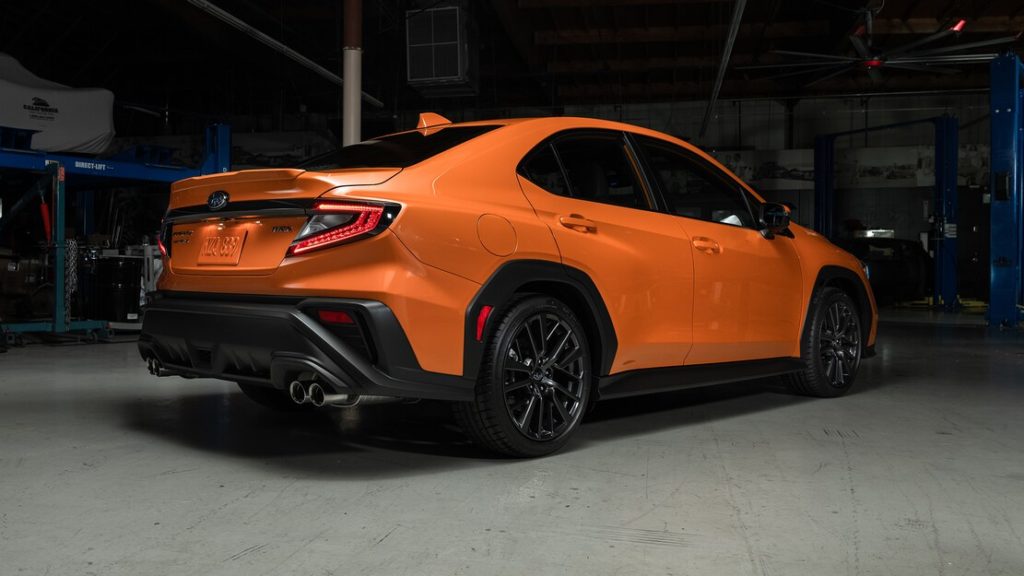 Starting with the exterior, the 2022 WRX is all-new from head to toe. It still has the same overall sedan shape as before. The large hood scoop, wide fenders, and quad exhaust tips are still present. However, the overall styling is more aggressive. The new WRX now comes with Kono-Ji headlights and Magma-design taillights. It also has a lot of what seems to be plastic cladding all around. This plastic thing around the car is what ruins the new WRX for many people. However, according to Subaru, it improves the overall aerodynamics of the car. Even the plastic air vents on the side are functional.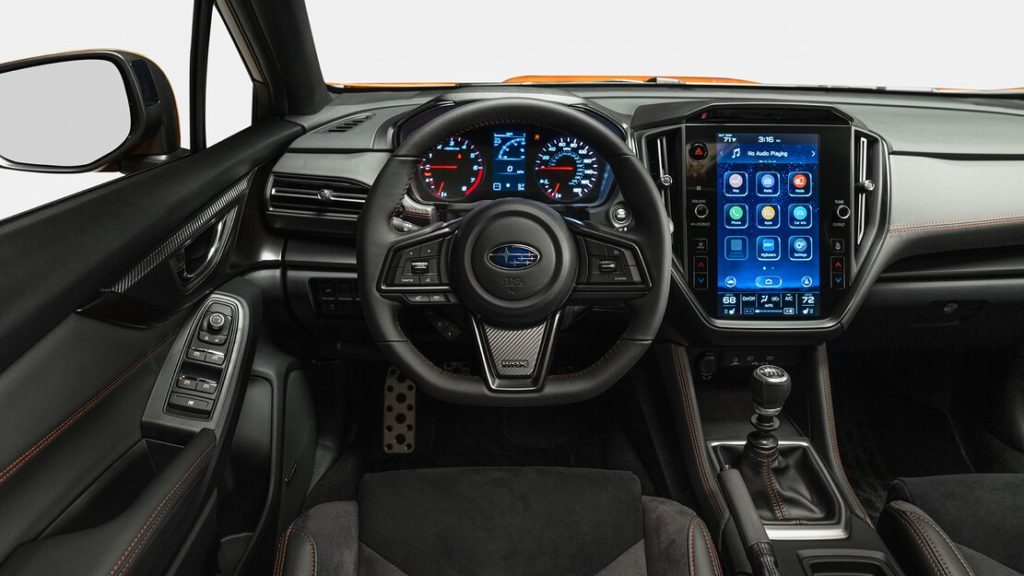 Inside, the new WRX looks nice and modern from every angle. Subaru said this new cockpit is more driver-oriented than before. Like the old model, it has a black interior with red stitching and carbon fiber accents all around. It has a D-shaped steering wheel, a huge 11.6 infotainment compatible with Apple Carplay and Android Auto, Recaro seats, aluminum alloy pedals, and paddle shifters for automatic variants. Subaru also added an 11-speaker Harman Kardon sound system for a more premium experience. Overall, despite being an all-new model, the interior did not change drastically.
As for the car's performance, this is where things get very interesting. Compared to the outgoing model of the WRX, there's a night and day difference with the 2022 model.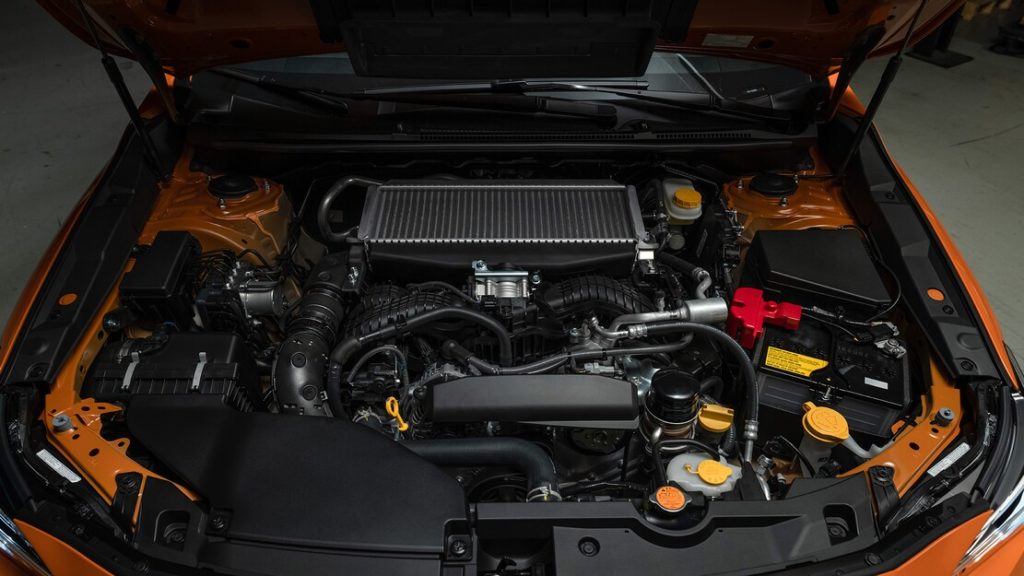 Starting with the motor, the new model is equipped with a much bigger and more powerful 2.4L boxer engine that can be found in the Subaru Evoltis. This engine from the Evoltis is tweaked to produce 271 HP and 258 Nm of torque. To make it even better, Subaru installed a new electronic wastegate that gives an instant flow of power. Another good thing about this new model is that you can still get it in manual transmission. Although the A/T variants will not disappoint as the old and boring Lineartronic CVT is now replaced with the new Subaru Performance Transmission (SPT)—a traditional geared automatic trans that can downshift 50% faster and upshift 30% faster.
Furthermore, the 2022 WRX sits on a new platform. It now has a lower center of gravity, 28% better torsional stiffness, and 20% better roll stiffness. It also comes with adaptive dampers, a dual-pinion electric power steering rack, and an improved eyesight driver-assist system. Of course, it comes with the legendary symmetrical all-wheel drive from Subaru.
As a fan of the Subaru WRX myself, I can only say that Subaru has gone a long way with this new model. The 2022 Subaru WRX will surely raise the bench once again. I don't mind the hit-or-miss looks of this new model, the more important thing is that it delivers. After all, this is a performance machine with a great rally pedigree.
Comments (0)