In a sudden turn of events, smuggled cars confiscated by the Bureau of Customs are no longer in line to the chopping board. In fact, the Land Bank of the Philippines is inviting the public to participate in its upcoming luxury car auction featuring these vehicles.
The said auction will be held at the Auction Room of the Bureau of the Treasury in Intramuros, Manila on December 13. As curious citizens and, well, as our responsibility as media people, we made a thorough check of the cars included in the auction and found them to be way overpriced. So, if you're expecting to score some good deals, then this event is definitely not it. Prices are way too high, especially compared to their local counterparts.
In addition, the cars will be sold in "as is where is" basis, which means that the buyer will assume the risk should the car fail to meet expectations or carry defects.
Cars included in the BOC Auction are as follow:
2001 Porsche Boxster – Php 1,790,000

2001 Mercedes-Benz SLK350 – Php 1,250,000

2008 Ferrari F430 Scuderia – Php 23,230,000

2001 Mercedes-Benz SLK55 – Php 1,320,000

2011 Mercedes-Benz E220 – Php 1,490,000

2002 Toyota MR2 – Php 684,110/Php 637,344
2001 Porsche Boxster – Php 1,790,000
For the price of roughly Php 1.8 million, you're getting a Porsche that looks presentable exterior-wise. However, the current market value of a Porsche Boxster this old is only around Php 1 million to Php 1.5 million. In fact, there is a Boxster S—a higher variant of this model—listed on Carousell for only Php 1.5 million. That unit even looks way more presentable than this one.
2001 Mercedes-Benz SLK350 –  Php 1,250,000
This black SLK also looks presentable. Everything seems intact outside, although the instrument cluster is set in Japanese. This is actually a good car if you're looking for a roadster. This model, according to owners, doesn't have a lot of problems — just the roof cylinders and the tail light most of the time. However, the Php 1.25 million asking price is way too much for this unit. At present, the same model would cost only around Php 500,000 online. 
2001 Mercedes-Benz SLK55 – Php 1,320,000
This one is a bit sketchy as Mercedes started producing the SLK55 AMG only in 2004. This one is either a real SLK55 or a regular model with "kits." The real one has a  5.4L V8 engine producing 355 horsepower,  a model that's highly sought-after in the SLK world. The same model was also used in Formula One as a safety car during the 2004 and 2005 seasons. Although this model is hard to come by, the price is still nowhere right.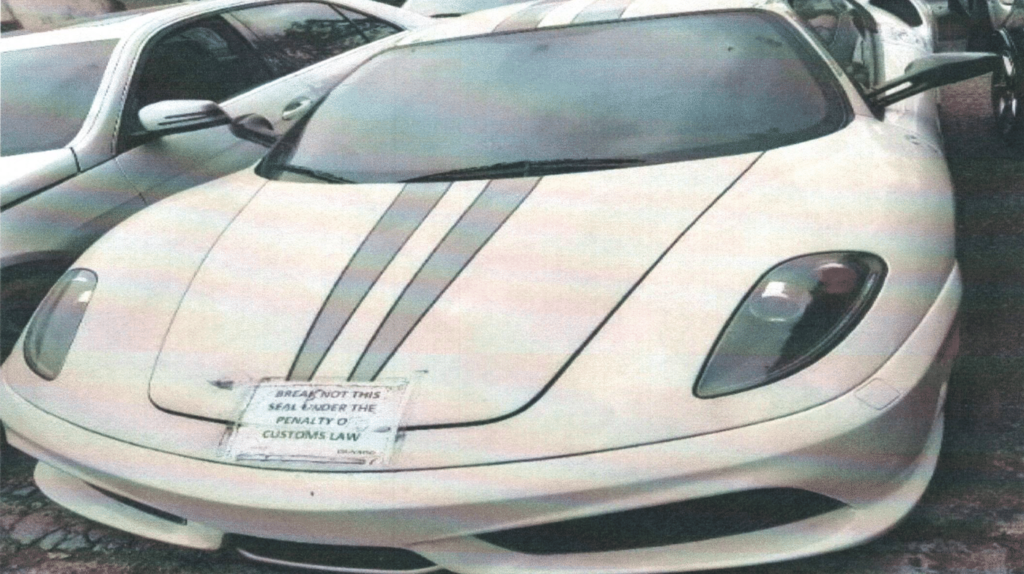 2008 Ferrari 430 Scuderia –  Php 23,230,000
The 430 Scuderia is the evil twin of the F430 model. It's lightweight, powerful, and track-focused. In short, it's not your regular model Ferrari and is kind of hard to find these days. Nevertheless, the Php 23 million asking price is too much. The regular F430 has a market value of only around Php 10 million, while the limited 430 Scuderia has a price tag of Php 18 million.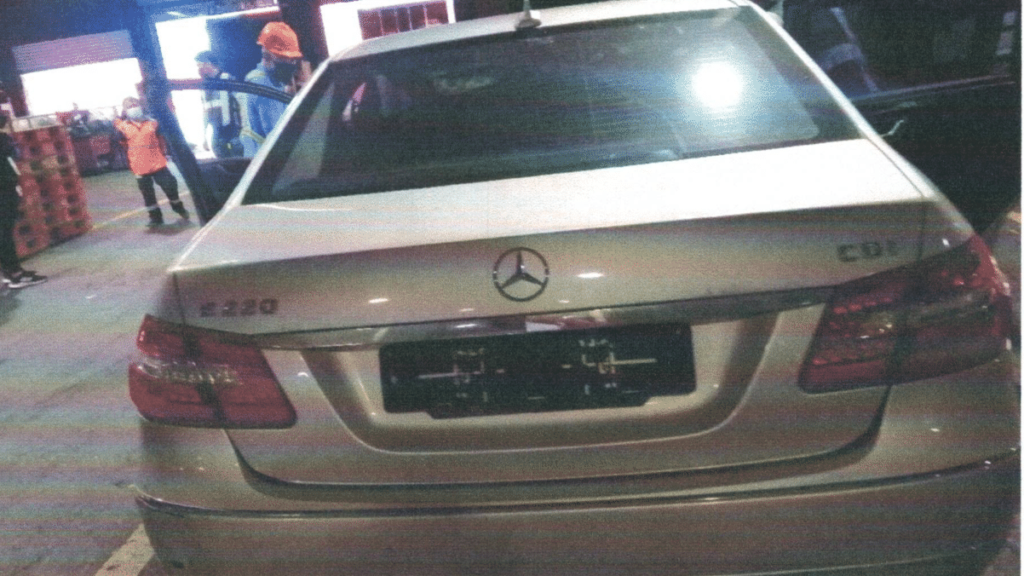 2011 Mercedes-Benz E220: Php 1,490,000
There's nothing special with this Mercedes Benz E220 model. This one is just a regular executive sedan with a diesel engine from Mercedes. To be honest, what's not ordinary is the price. A local unit from CATS Motors Inc. sells for only a little over Php 1 million, with a good running engine and a presentable interior as well as exterior. There really is no reason to get this one from BOC.
2002 Toyota MR2 – Php 684,110/Php 637,344
There are two units of 2002 Toyota MR2 and both of them are totally inoperative. Who, in their right mind, would buy a car that is basically just a shell for a little less than Php 700,000? They don't have doors, a proper set of wheels, and a complete interior. They also come in a right-hand drive setup. Other than for parting out, they serve no purpose at all. Both prices are too much. In fact, a unit in pristine condition is just around Php 500,000.
Comments (0)