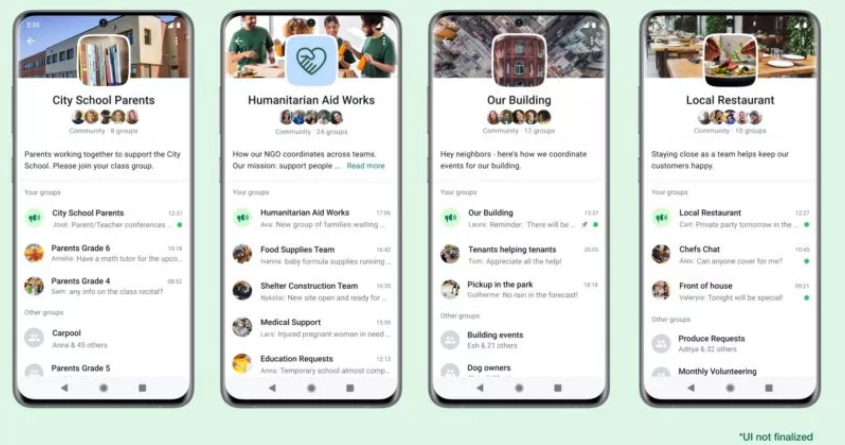 There are a lot of mobile chat applications out there, but WhatsApp has to be one of the most globally-recognizable ones. If you wanted to get as many people as you wanted into one place on the app, the largest number you could do was 256. That could make up for a roster of a fledgling startup, but bigger companies and organizations have way more participants than that. Well, there's a solution for that now. Welcome WhatsApp Communities, a new feature that brings together various groups of people under the same umbrella.
WhatsApp Communities is designed to cater to groups of people in the thousands. The limit of each group chat has now been bumped up to 512 with calls of up to 32 people and 2GB of file sharing (at a time). Admins of the community at large can set levels to the groups, further allowing members to break down into subgroups and discuss confidential/important matters. Announcement posts can be made for all to see, or for limited visibility to certain levels of groups and subgroups.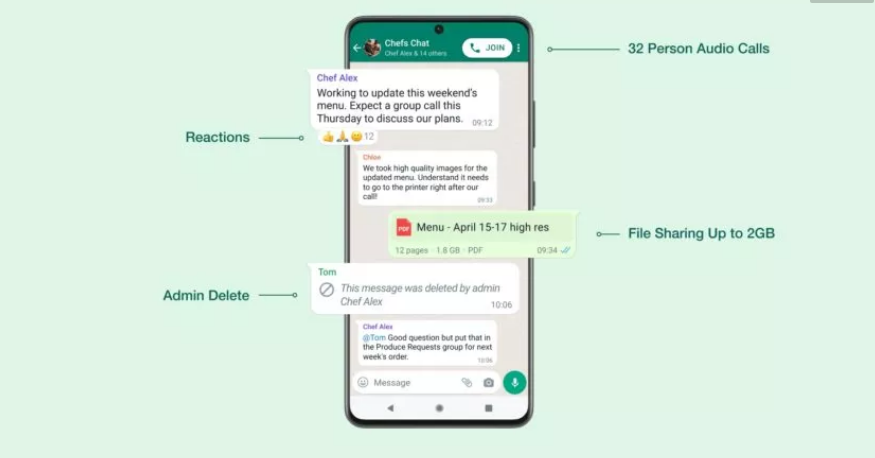 In one way, it's an interesting fusion between the size of your typical Facebook Group but with the intricacies of a Discord Server. Who would've thought the best of both worlds would fuse so well together?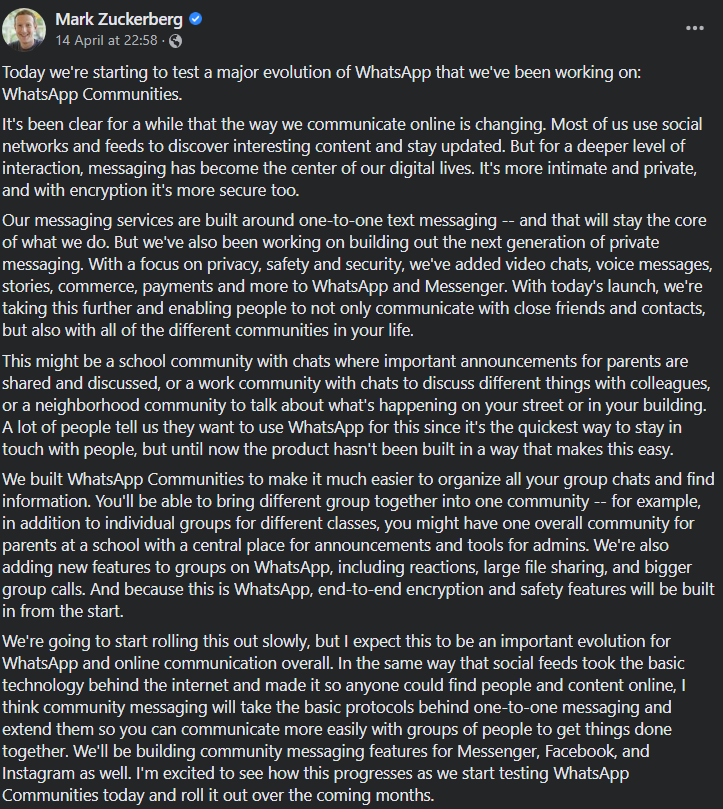 You can also react with emojis just like Facebook. That makes sense anyway since Meta has announced that this feature will be brought to Messenger in the future as well. All messages will still be encrypted and have the security features that the current application has, but turned up to 11.
Best use cases of these are neighborhood associations (Barangays), Local Government Units (LGUs), school bodies, companies, or even initiative-driven groups of people. The possibilities are endless for the WhatsApp Communities feature, but we're glad that it was invented in the first place. Since Meta is its developer, we're also looking to see how this will be different from the current setup of Facebook Groups.
Comments (0)