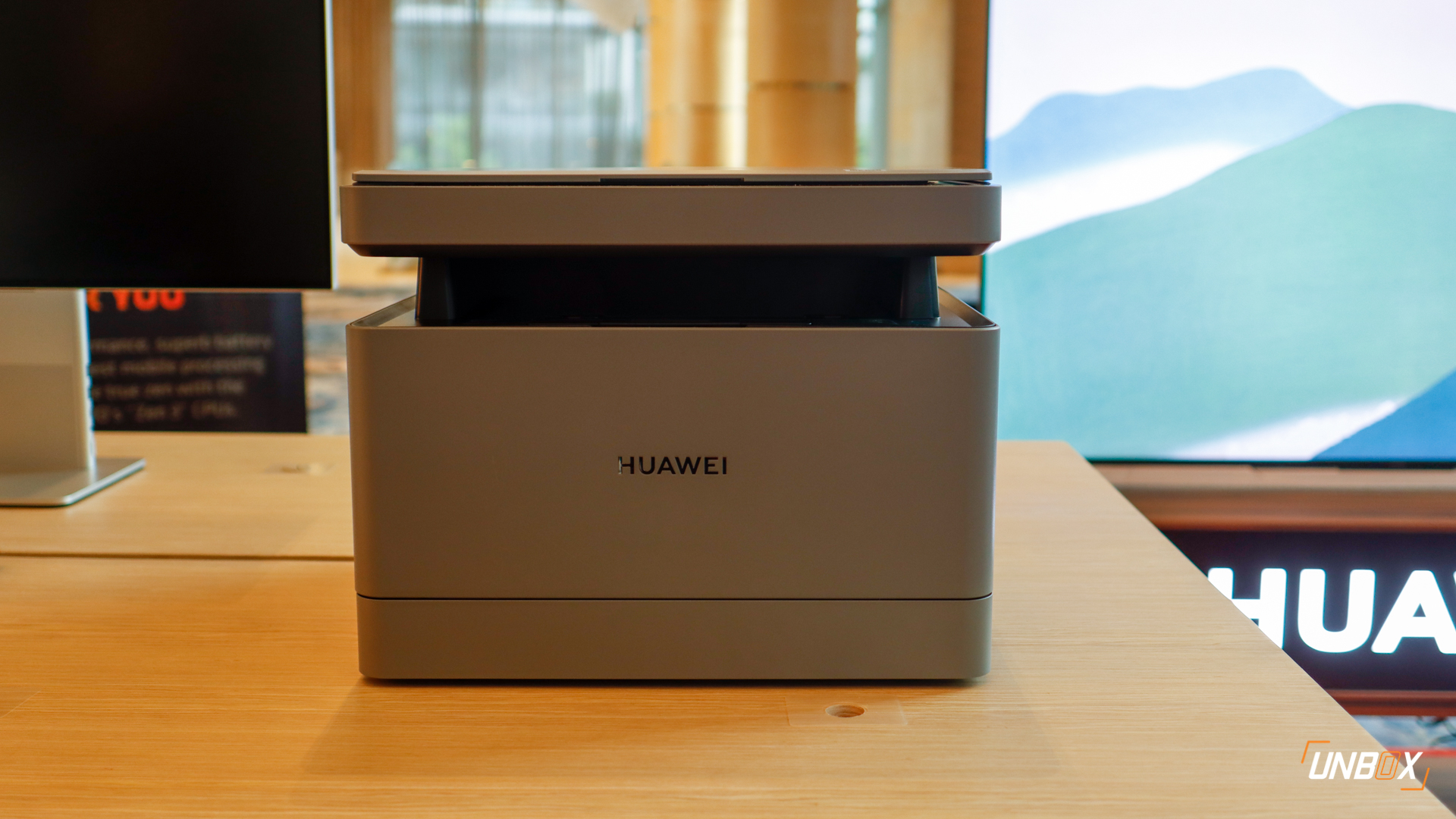 Huawei is making a big move in the Philippines as it brings over its suite of smart office products that cater to B2Bs and businesses that are in need of essential equipment. The initial set of products Huawei is bringing over to the Philippines covers most of the needs of modern-day offices. Paired with its Super Device capabilities, these smart office products aim to work together to deliver a seamless ecosystem that will help businesses grow.
Let's highlight some of the key products Huawei has revealed during the grand launch:

Printer: PixLab B5
You read that right: Huawei still knows that some offices need hard copies of important documents, and that's where the PixLab B5 comes to play. This printer can churn out up to 30 pages in one minute, making it an ideal addition to any office set up in case people need to rush print a pile of documents.
The PixLab B5 can print documents wirelessly, and its support for Super device means that you can print documents seamlessly without the need for wires if you are using a Huawei device.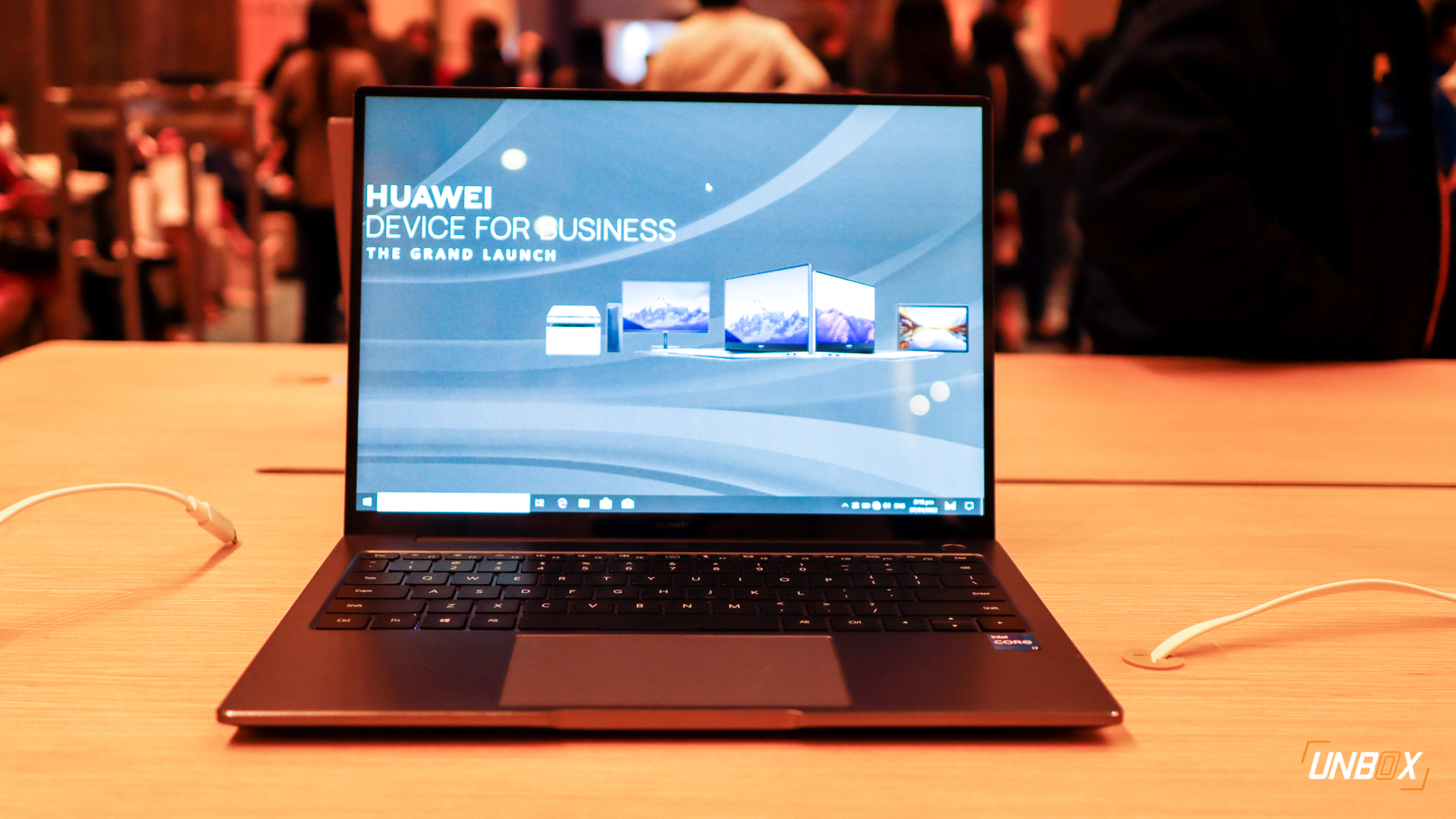 Laptops: MateBook B series
Employees need a dependable laptop for their on-field and in-office work, and Huawei has tailored its MateBook to meet their needs. Consisting of the B3-420/520, B5-430, and B7-410, these business-oriented MateBooks come with a TPM 2.0 security chip that helps keep sensitive data secure and free from any possible data leakage.
Like its consumer sibling, these business MateBooks also have cross-device collaboration, allowing you to easily transition your work from one place to another using a Huawei device.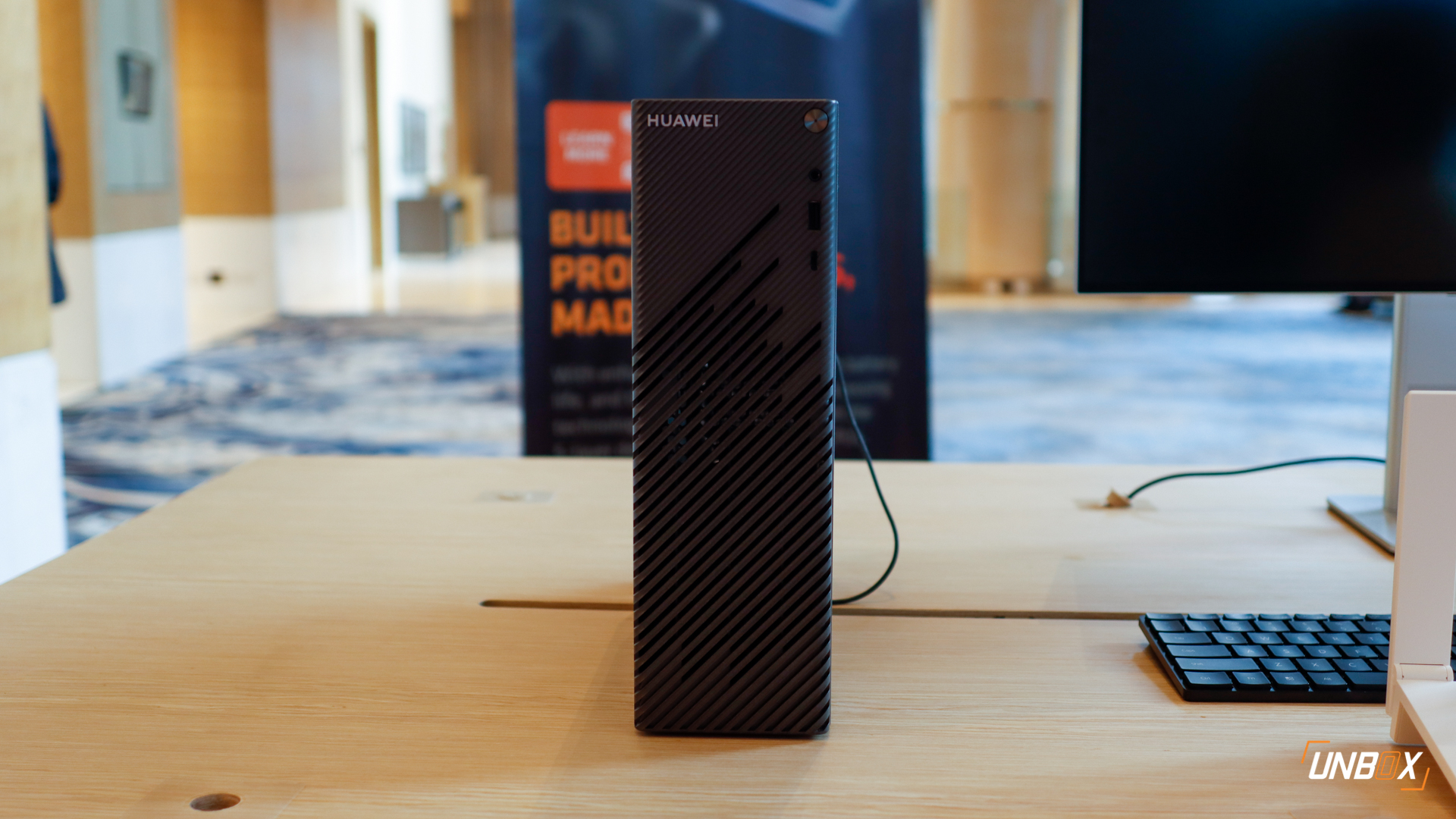 Workstations: MateStation B515/B520
Those working in the office will like the MateStation B515/B520 as its slim tower design makes it versatile in any office setup. Despite being skinny, the B515/B520 has WiFi 6, NFC, and an abundant set of ports that should suit the needs of employees.
Like the MateBook B-series, the MateStation B515/B520's NFC port allows you to send and receive documents from one Huawei device to another.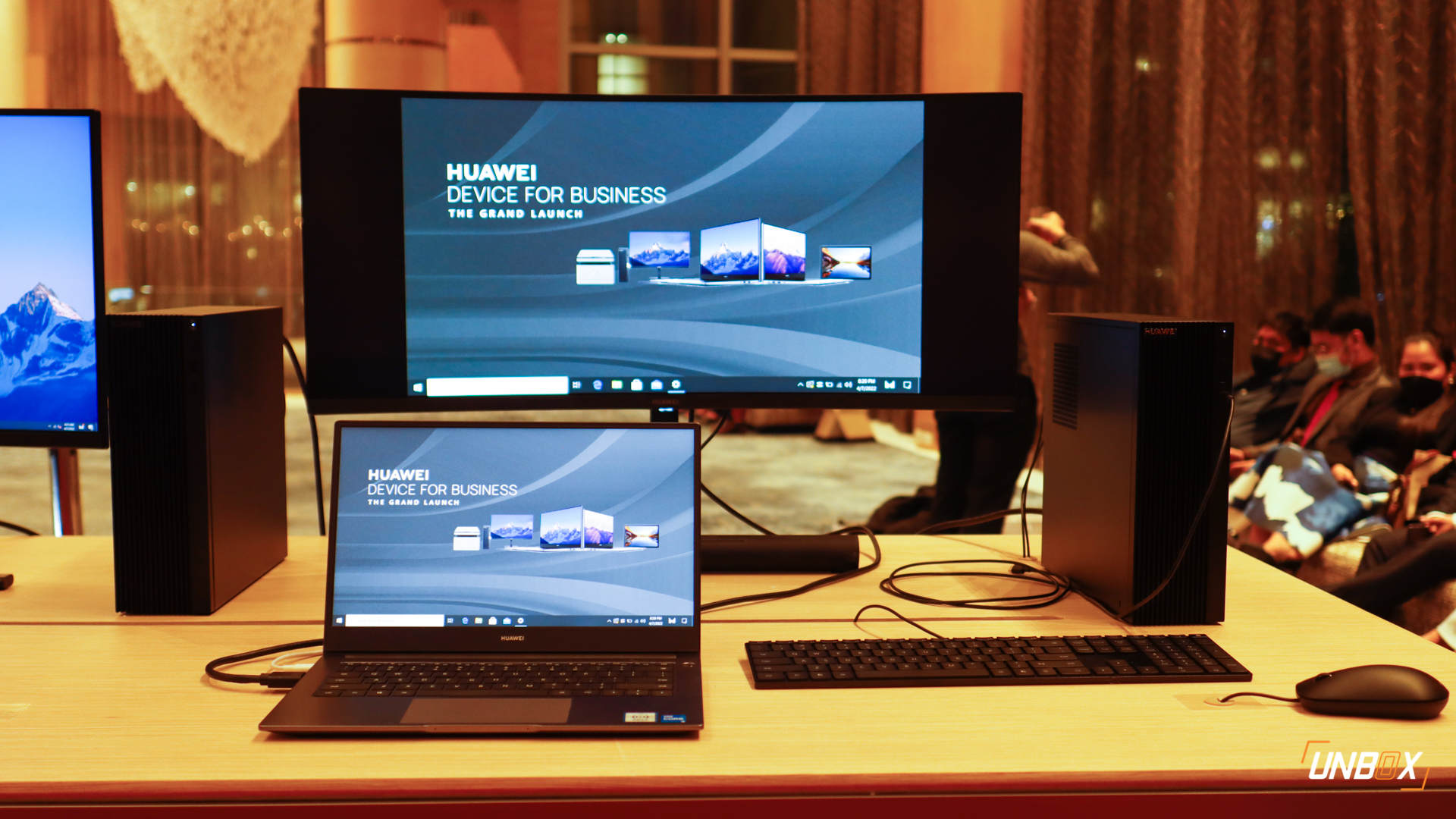 Visual Displays: Vision B Series
Meeting rooms and offices need large displays and the Vision B3-500/600, B5-510/610, and B5-515/615 have you covered. These smart displays are powered by Huawei's in-house Honghu processors for superb image quality, along with spatial surround sound and a minimalist look.
Health and Wellness: B Series Wearables
Well-being is very important in maintaining a healthy work environment, and Huawei's Watch B7, Watch B5, and Band 6 B are wearables that can help out. All B-series wearables come with a Health Kit data platform for gathering information needed in assessing an employee's overall well-being.
Pricing for these Huawei Smart Office products is available upon request. You can fill up your inquiries here.
Comments (1)