A mentor once advised me this certain philosophy to life: Reserve your brainpower for the most important, life-changing decisions you will have to make in a day. As humans, we only have so much to spare. Creating a routine where everyday tasks become second nature creates a stress-free, seamless experience opening your mind up to focus on the bigger picture. To live this kind of lifestyle, you need productivity tools that can keep up with the pace of your daily life, without all the small hiccups. Luckily, Samsung is rapidly improving its lineup of Galaxy Wearables for the year 2022. While it's one thing to create a great product, it's another entirely to launch a suite of successful tech items and have them work in harmonious synchrony with one another. Does Samsung achieve this effect? Read on to find out.
We start off with the glue that sticks all these devices together – the smartphone. The daily driver in use is the eye-catching Samsung Galaxy Z Flip3 5G. This device is the reincarnation of the flip phones we all had in the early 2000s. Built with portability in mind, this compact package houses the industry-leading Qualcomm Snapdragon 888 chipset, living up to the saying that "big things can come out of small packages." We loved this device for its quirkiness and how it worked around its weaknesses in our previous review, and we still feel the same way now.
Installed onboard is the Galaxy Wearables application, acting as the primary hub and keeping information regarding these pieces centralized. All remote features can also be toggled, which we'll get to later.
Once you're out and about, you may need some background music to feel like the main character of your life. Whip out the Galaxy Buds2 – the lightest Galaxy Buds ever, put them in your ears, and let the music take you away. Don't let outside noise ruin the immersion, as the Active Noise Cancelling technology built-in can reduce up to 98% of outside noise according to Samsung's team. If you'd also like to adjust the level of noise-cancelling being implemented, then you'd be happy to know that there are 3 levels to choose from, each allowing a certain degree of ambient noise through. All these settings can be toggled on the Galaxy Wearables application making for a seamless experience.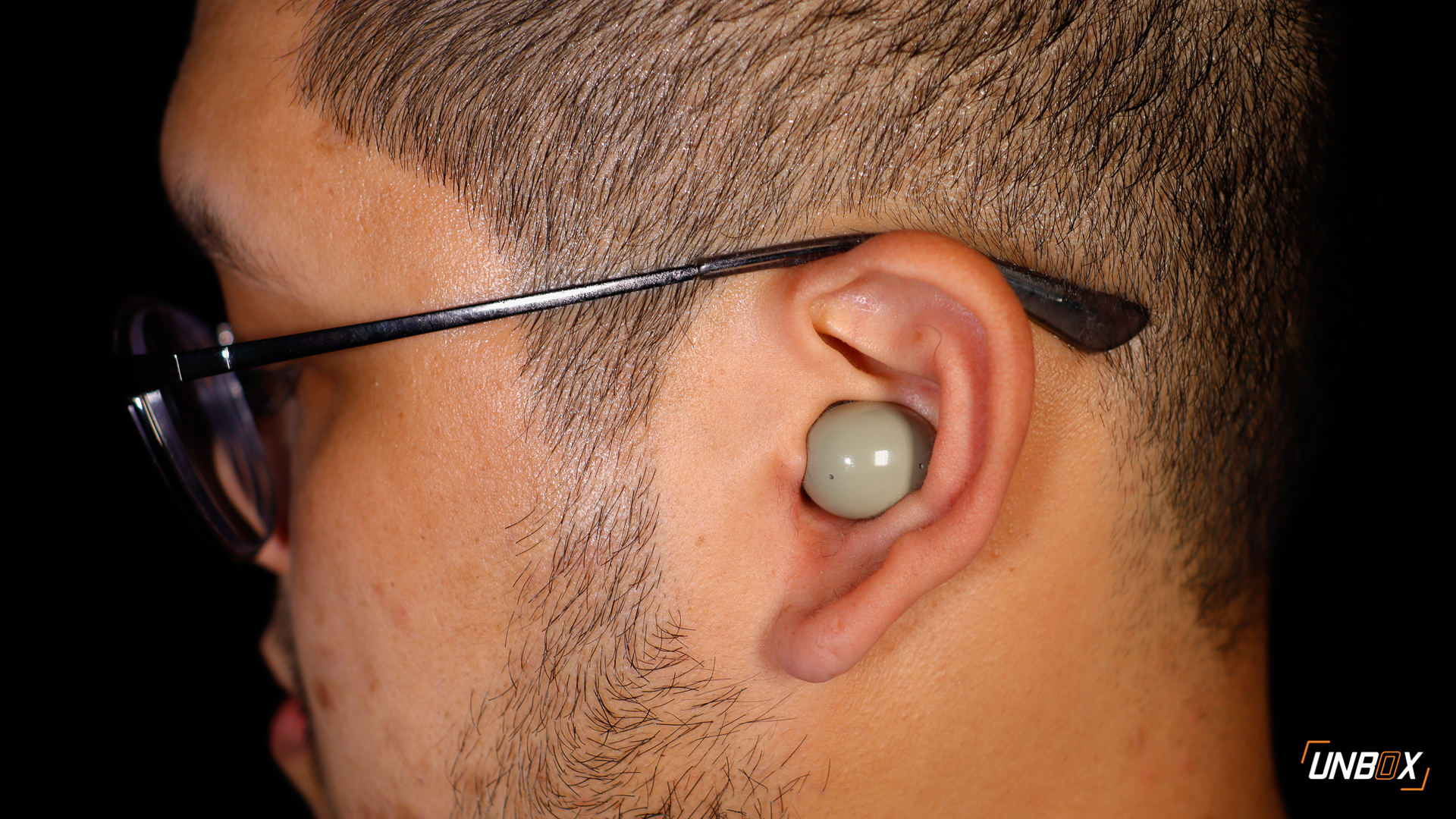 The dual-driver setup meets most needs for treble and bass, while the software handles technicalities that bring clear musical detail to any listener. It's not a fatiguing listen. Walk around, sit down, do some work, and the Galaxy Buds2's 5-hour (with ANC on) single-use battery life will keep you company all throughout.
If you're a busybody, notifications might be lighting up your phone at a blistering pace. It can be highly disruptive when you take your phone out during an important meeting due to vibrations, only to find out that a friend liked your photo on Instagram. Ignore that notification, and you'll be living with the fear of missing an important time-bound message.
This isn't an issue when you can just take a glimpse at your wrist. The Galaxy Watch 4 is feature-rich but isn't embarrassing to have on as an accessory, aesthetically speaking. The Classic variant even comes with a rotating bezel reminiscent of traditional wristwatch designs. There are countless customizable watch faces to fit your personality, and there's not much to worry about in terms of durability given the IP68 rating and Gorilla Glass DX+ protection on the bright, vibrant display.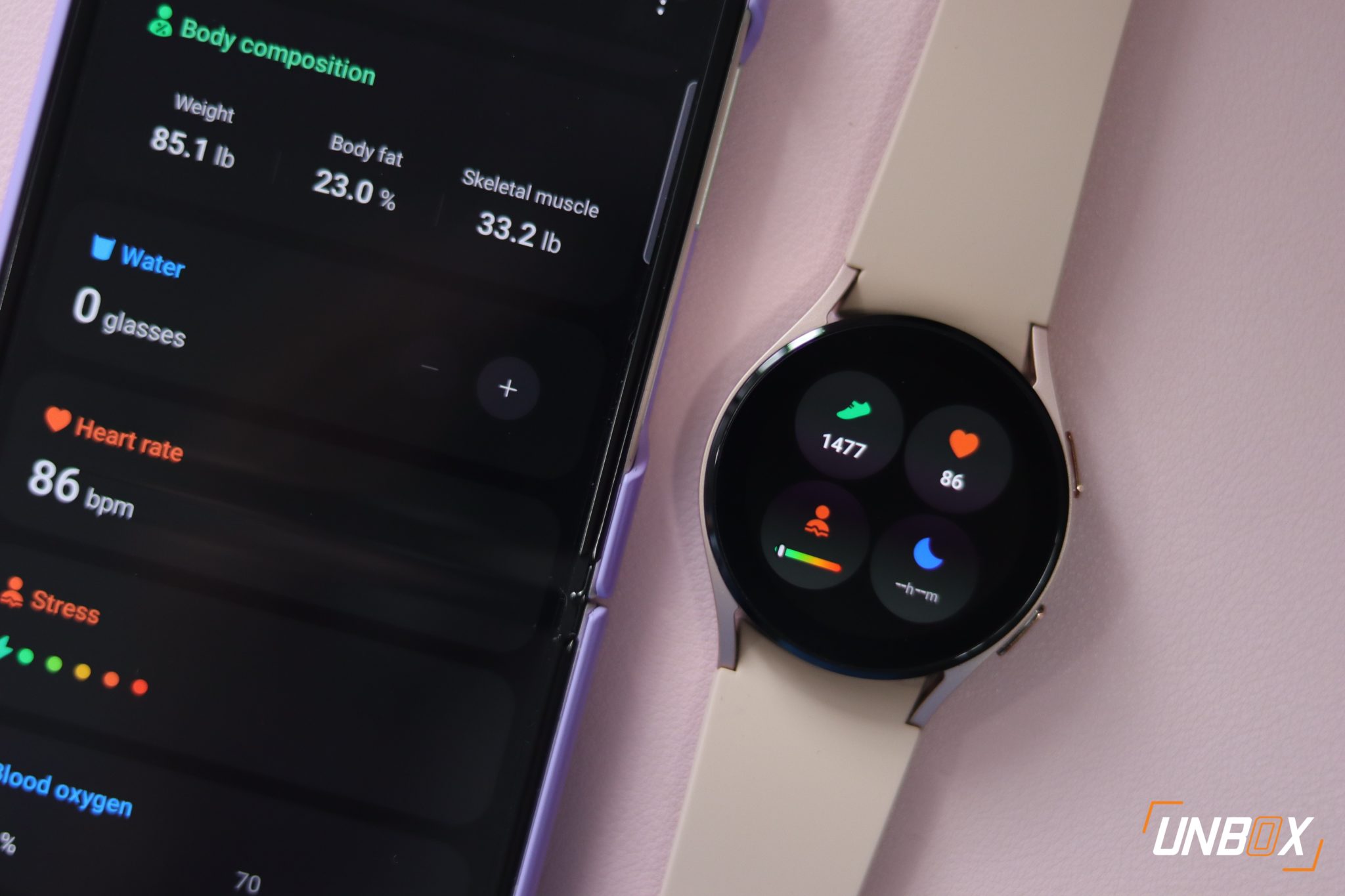 Software integration is brilliant as well. Samsung smartphone users will find a familiar home in a customized version of One UI that will display widgets, applications and notifications in an organized manner. WearOS delivers the best of Samsung and Google straight to your wrist. The Exynos W920 then keeps everything smooth, saving you precious time. Applications can even be downloaded from the Play Store onto the watch which makes it less dependent on the smartphone you have with you. This device monitors multiple metrics of your health, letting you know that it's collaborating with your smartphone to ensure you're in tip-top shape.
Samsung claims that in about 15 seconds, the watch's sensor captures 2,400 data points with up to 98% accuracy. This includes fitness tracking with step count, calories burnt through physical activity, and exercise monitoring capabilities. According to Samsung, there is even support for more than 90 exercises, providing you with a holistic overview of your workouts. Customizability is shared between the Galaxy Wearables application as well as the other health-related monitoring software you can install on your smartphone.
All these devices are tremendous on their own, but they can be life-changing when used together. The Apple faithful will always place their beloved ecosystem on a pedestal, but we'd like to say that Samsung has built something incredible here as well. Only time will tell how the Korean company will continue to innovate, but we'll just have to watch and see how this budding system improves over time.
Samsung Galaxy Wearables Availability in 2021
These devices are available at the following links: Click the following for the Z Flip3 5G, Buds2, and Watch4.
Comments (1)