It's the year 2023 and you're looking for a new smartphone to replace your old one. Admittedly, flagship devices have ballooned in price within the last few years. Now you're looking at the midrange market to weigh the pros and cons of each unit before making a decision. But… before you forget, you might want to consider snagging one of these old flagship phones this 2023.
But wait, why would someone want an older flagship phone over a newer midranger? While this discussion is quite lengthy and should very much be its own article, we'll keep things concise for now. The first thing is that flagship devices are often built with higher-grade materials than their more affordable counterparts. Even if it gets a bit old, the feel of a glass or metal back will always trump a plastic frame any day. Also, the internals are undeniably more powerful on older flagships. Even if you take the top-shelf Snapdragon 865 from 2020, it will still destroy midrange chips found in devices released this year. The same can be said for camera technology – we haven't reached the point wherein a 2023 midrange phone can beat out photos taken by a 2020/21 flagship.
Other intangibles such as display brightness, button quality, haptic feedback, and microphone clarity are small but noticeable quality-of-live improvements you definitely notice over time.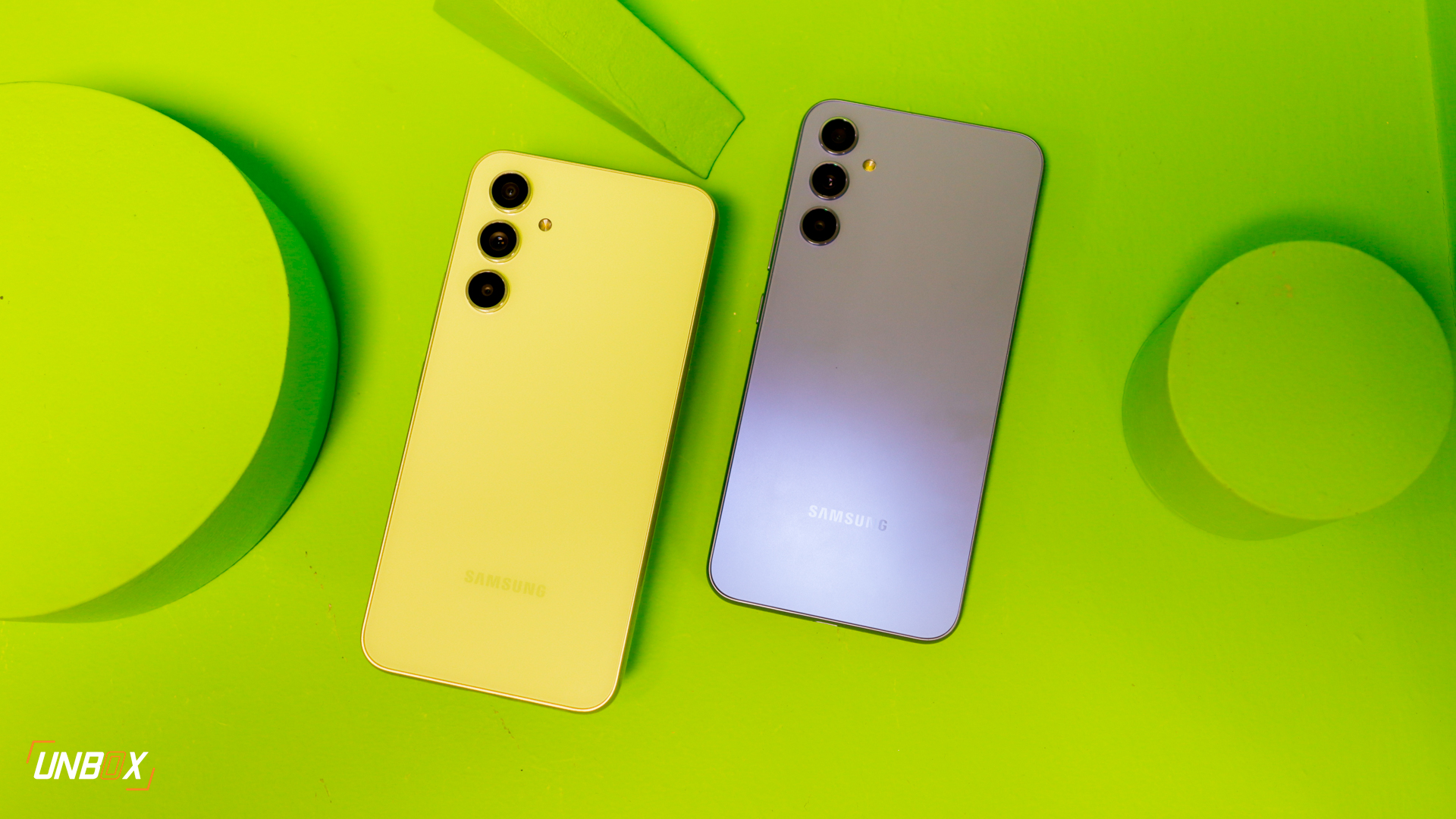 So what edge do the midrangers have? Well, they're newer, so their battery health is inevitably fresher; even if the older flagship device has been shelved for years. Degradation happens whether or not you use it. Another main consideration is software support. Before this new age of 4-5 year updates for flagships, the standard was 2 years of software updates and 3 years of security patches after launch. Users may find themselves vulnerable to security threats as this timeline expires. The only exception to this rule is Apple and its iPhones.
With that out of the way, are you still interested in checking out old flagship phones you can get in 2023? Here are our recommendations.
Old Flagship Phones You Should Consider In 2023
Samsung Galaxy Note 20 Ultra
The first on this list is the last Galaxy Note to ever hit store shelves. This line was developed to be the brand's "big flagship" with the S-Pen, but eventually, its existence was considered redundant within the company's product offerings.
The Galaxy Note 20 Ultra was arguably the pinnacle of the line before its untimely demise at the hands of its parent company. It had a 6.9-inch Dynamic Super AMOLED display with a 120Hz refresh rate and HDR10+ support, wrapped by Gorilla Glass Victus. Samsung makes the best displays and they didn't spare any expense in making this flagship the best that it could ever have been. It also had the flagship Qualcomm Snapdragon 865 5G or Exynos 990 processor, both of which are still known to be strong performers to this day. Although we would recommend the Snapdragon version if you can find it. Nonetheless, these will blast through everyday tasks as well as heavy multitasking with ease.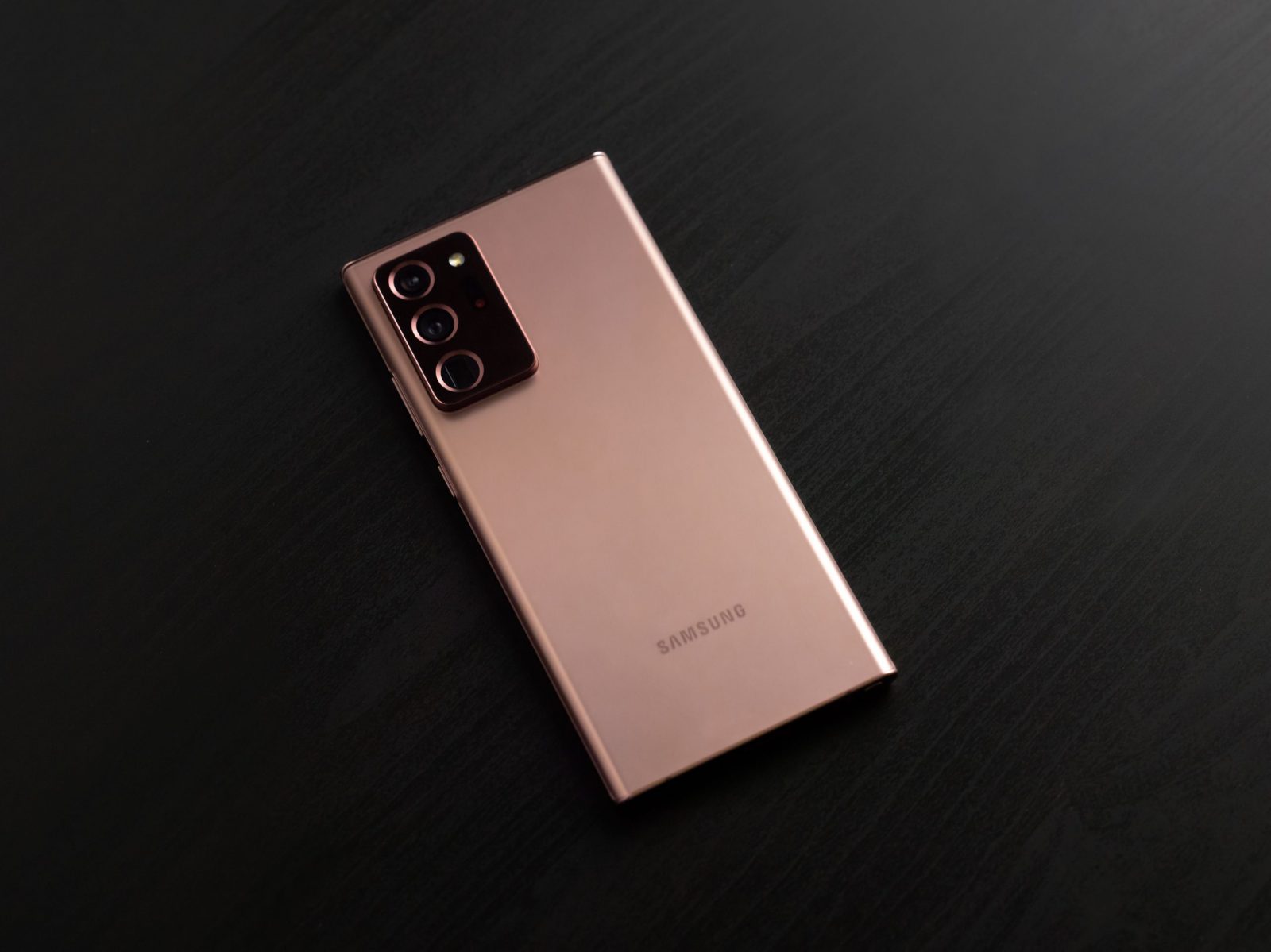 Onboard, the optical system is a triple-camera arrangement with a 108-megapixel main sensor, 12-megapixel periscope telephoto lens, and another 12-megapixel ultrawide shooter. This remains to be a highly competent setup to this day. It also resolves the focusing issues found on the Galaxy S20 Ultra that came before it.
Our favorite feature here? Well, definitely the fact that this is the last Samsung flagship device to carry microSD card support. Expandable storage is a huge win for any power user.
Secondhand market price: PHP 23K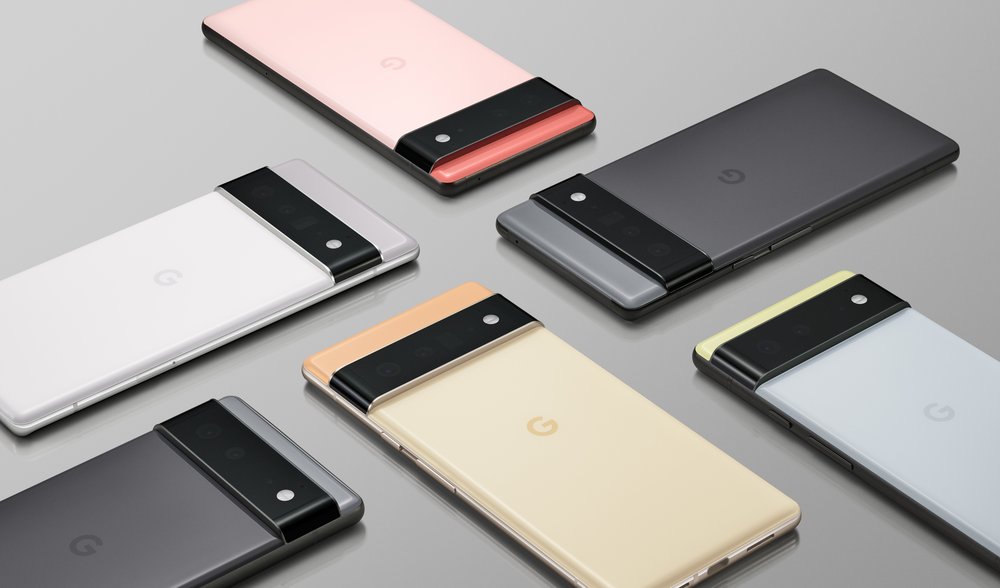 Google Pixel 6 Family
Up next in this list of old flagship phones for 2023 is Google's very own flagship line, the Pixel 6 devices. We've decided to include all of them here since they're for different markets but all present an amazing value for what you're getting. Especially when you consider that inside all of these is the same in-house Google Tensor chipset that's been engineered specifically to operate with the company's software. As such, optimization and update regularity are impressive. You can expect reliable futureproofing for the years to come.
The base Google Pixel 6a has a 6.1-inch OLED display with only one configuration: 6GB of RAM, 128GB of storage. One could say that it's for people who want just the essentials, but that would be unfair to the device's capabilities as an all-around budget powerhouse. Shockingly, its 12.2-megapixel main sensor even won "best smartphone camera of 2022" in a blind test earlier this year!
Up next is the Pixel 6. You gain significantly more features with a larger 6.4-inch AMOLED panel with a 90Hz refresh rate and HDR10+ compatibility. Build materials here are also more premium with a Gorilla Glass 6 back panel and a Victus for the screen. Multitasking capabilities are also bolstered by 8GB of RAM with up to 256GB of storage, while the main camera sensor gets a bump up in resolution to 50-megapixels. The IP rating also increases from IP67 to IP68 for both the 6 and 6 Pro.
Speaking of that, finally we have the big daddy of the bunch: the Pixel 6 Pro. As expected, this is the most premium of the bunch with Gorilla Glass Victus all around as well as an aluminum frame. The LTPO AMOLED screen is also the most sizeable at 6.7-inches with the highest 120Hz refresh rate. Also, it gains another camera to complete the triple-camera arrangement: a 48-megapixel telephoto lens for nice close-up and portrait images. You can only get this with a healthy 12GB of RAM and up to 512GB of onboard storage.
Secondhand market price: 6a: PHP 16K, 6: PHP 19K, 6 Pro: PHP 25K
Apple iPhone 11 Pro/Max
When it comes to iPhones, the question really becomes: "how much is your budget?" more than anything else. Thanks to the years-long software update support life cycles for these devices, they're not very difficult to recommend. That, in addition to the optimized ecosystem among other reasons.
The main factor we considered is that the Apple iPhone 11 Pro and Pro Max is that it was the first of the family to feature the triple-camera setup that we know and love today. It had a triple 12-megapixel main, telephoto, and ultrawide setup that still takes brilliant and reliable photos to this day. The installed A13 Bionic chipset is no slouch either. Apple took to the stage just last year to say that the aging processor beats out the Snapdragon 8 Gen 1 of last year, quite a bold claim. While some have already debunked this in real-world use, benchmarks prove that it's a close fight when it comes to numbers.
Other than that, we have no doubts that the iPhone 11 Pro/Max will still receive updates for three more years at the least – if we're going by Apple's claims of seven years of software support. That's still quite a bit of life for these devices. As such, resale values are still relatively high for the age.
The iPhone 11 Pro has a 5.8-inch Super Retina display, while the Max ups this to 6.5-inches. What you get will depend on you. If there's one thing though, we would highly advise against purchasing the 64GB variant. Why does it even exist?
Secondhand market price: iPhone 11 Pro: PHP 22K, iPhone 11 Pro Max: PHP 27K
LG V60 ThinQ
It's probably one of the cheapest options on this list, but you'd be sorely mistaken to underestimate the LG V60 ThinQ. It has all the makings of a flagship with a 6.8-inch FullVision Full HD+ display protected by Gorilla Glass 5, a Snapdragon 865 chipset, 8GB of RAM, microSD card support, and most importantly: a 32-bit Quad DAC for the audiophiles out there. Its cameras are also more than decent with a 64-megapixel main sensor and 13-megapixel ultrawide, accompanied by a 0.3-megapixel depth sensor.
Much like some other models on this list, it's also capable of 8K video recording. One look at it and you might want to believe it's a budget Galaxy Note 20 Ultra. The only thing holding some people back though is that the LG V60 ThinQ still has a 60Hz refresh rate like the iPhones here. Whether or not that's a dealbreaker will be entirely up to you.
For those worried about the software updates since the LG mobile division is no more, rest assured that the V60 ThinQ will continue to get the attention it deserves. If you're not so confident about this, then perhaps consider the Samsung Galaxy S20 FE instead.
Secondhand market price: PHP 12K
OnePlus 8T
The final entry on this list of old flagship phones for 2023 is the OnePlus 8T. It's not as pricey as some models here, likely because people were confused if this was a flagship model or just another midranger. If you look at it closely, it was developed to be a midlife improvement of the vanilla OnePlus 8. It still has a 120Hz Full HD+ Fluid AMOLED panel covered in Gorilla Glass 5. Multitasking is handled by either 8 or 12GB of RAM, and at its center is the Snapdragon 865.
A quad-camera setup resides in the rear portion of the device: 48-megapixel main, 16-megapixel ultrawide, 5-megapixel macro, and a 2-megapixel monochrome sensor. Overall, the OnePlus 8T is a strong performer in the segment and a proven improvement over its sibling. At its current used market value, it's definitely a bargain you'd want to consider.
Note: We would also consider the OnePlus 8 Pro as well, but the price difference between the two on the used market is too substantial. The 8T presents a better value, with its only true rival coming in the form of the aforementioned S20 FE.
Secondhand market price: PHP 13K
Bonus Processor Pick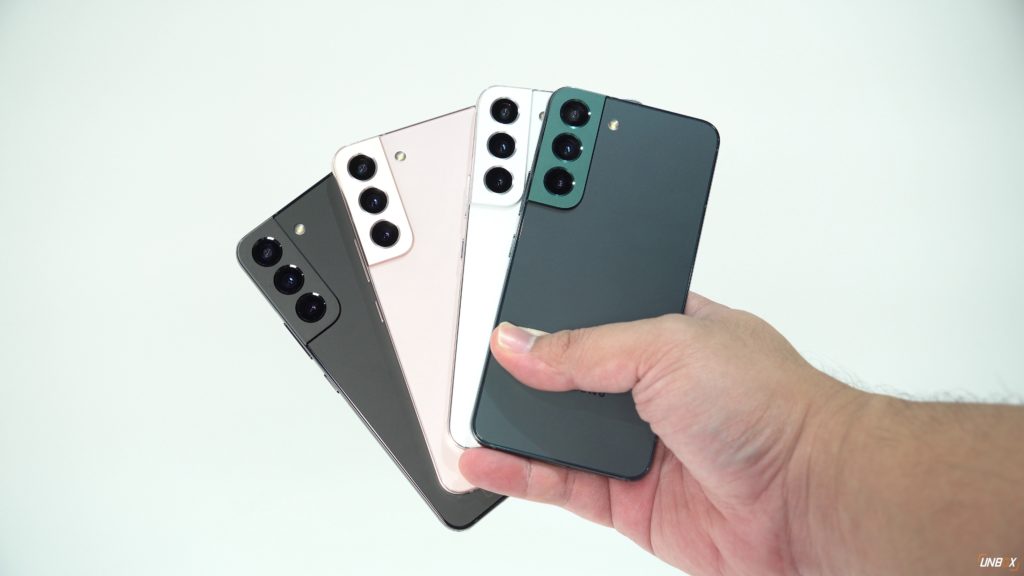 Samsung Galaxy S22
By the very virtue of carrying a Qualcomm Snapdragon 8 Gen 1, we were surprised to find that the vanilla Galaxy S22 is now somewhat affordable. This is a device that needs no introduction – besides the flagship processor, it's very much the newest flagship in this entire list.
It has a 6.22-inch FHD+ Dynamic AMOLED display by the best in the business, with a refresh rate of 120Hz. It comes with 8GB of RAM and either 128GB or 256GB of UFS3.1 storage. The camera setup here doesn't show any compromises either with a 50-megapixel main sensor, 12-megapixel ultrawide, and 10-megapixel telephoto lens. This is as good as it gets for a base, but amazing experience.
Secondhand market price: PHP 24K for the 128GB variant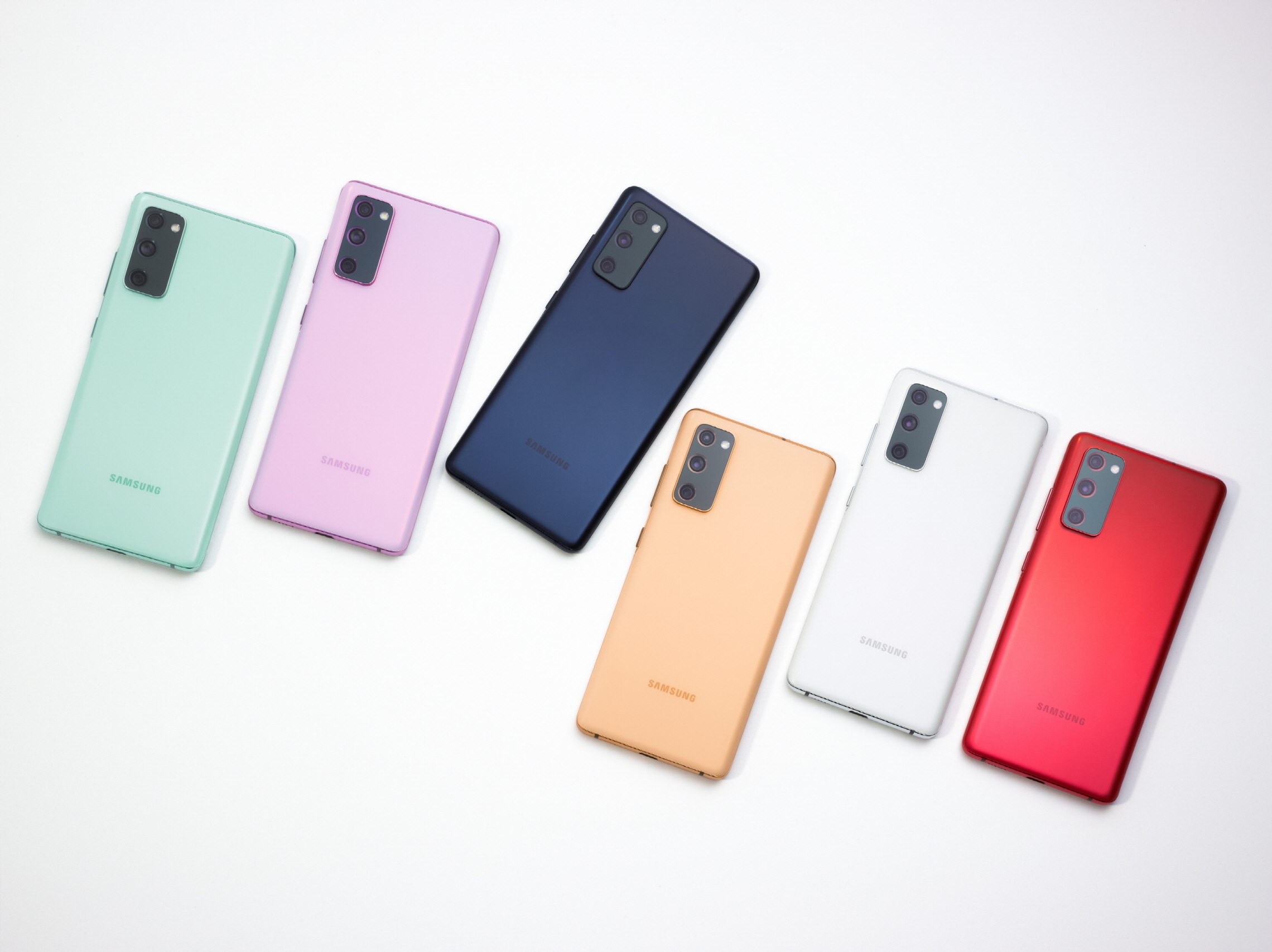 So… is it worth it?
As with all things, especially secondhand items, the answer is it depends. If you can secure one of these old flagship phones in 2023 for a great price, in mint condition, then you're a winner. These will carry you well into the next few years especially if you're not looking for the latest and greatest features.
Not only that, but these are more friendly to your wallet than getting the latest devices. However, if you really want a device that's fresh out of the factory for the same money, then the midrange devices are the better way to go. Another issue you could run into is availability since the well of preowned devices does run dry, especially if it's a unit in demand.
Comments (1)