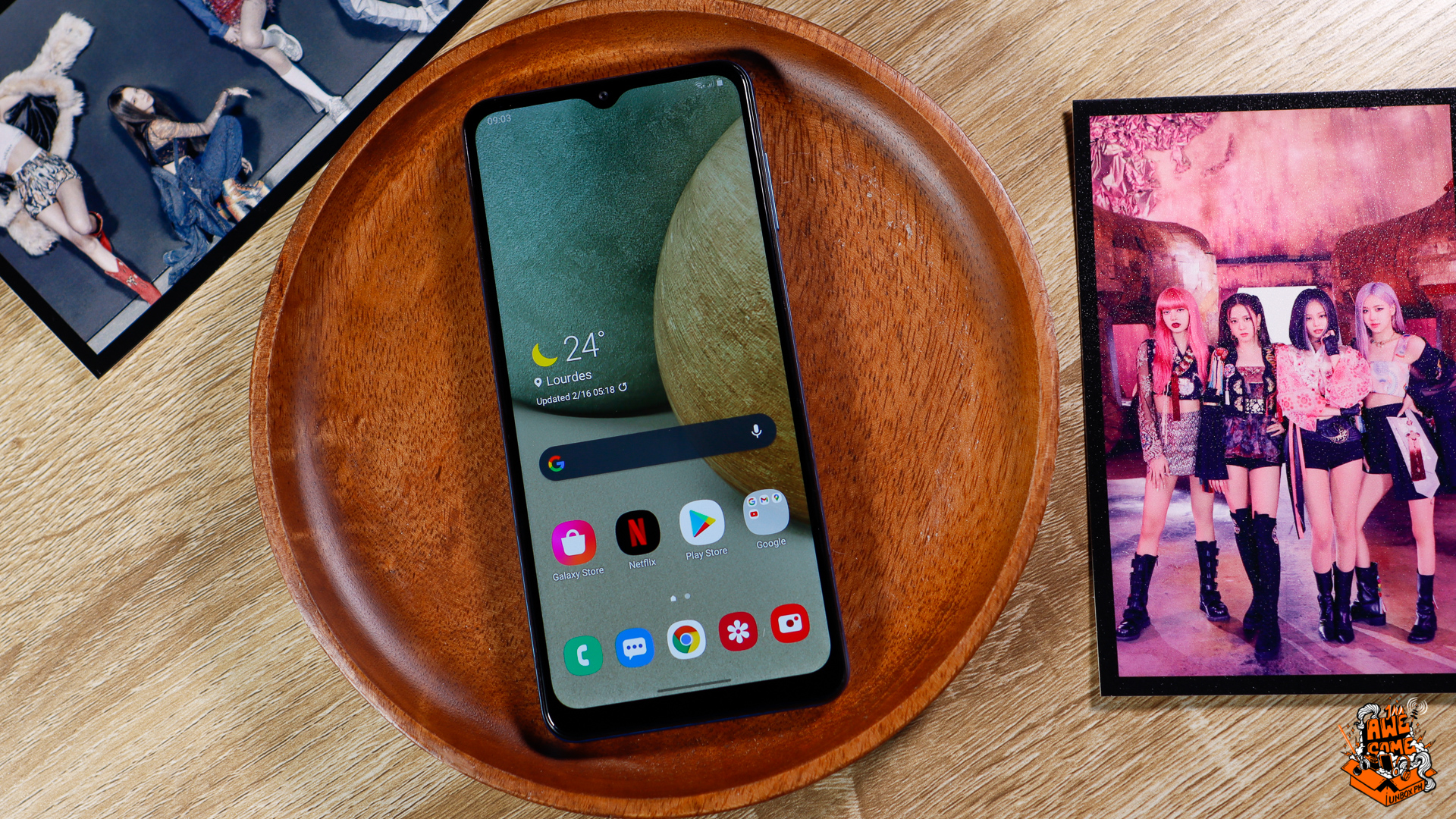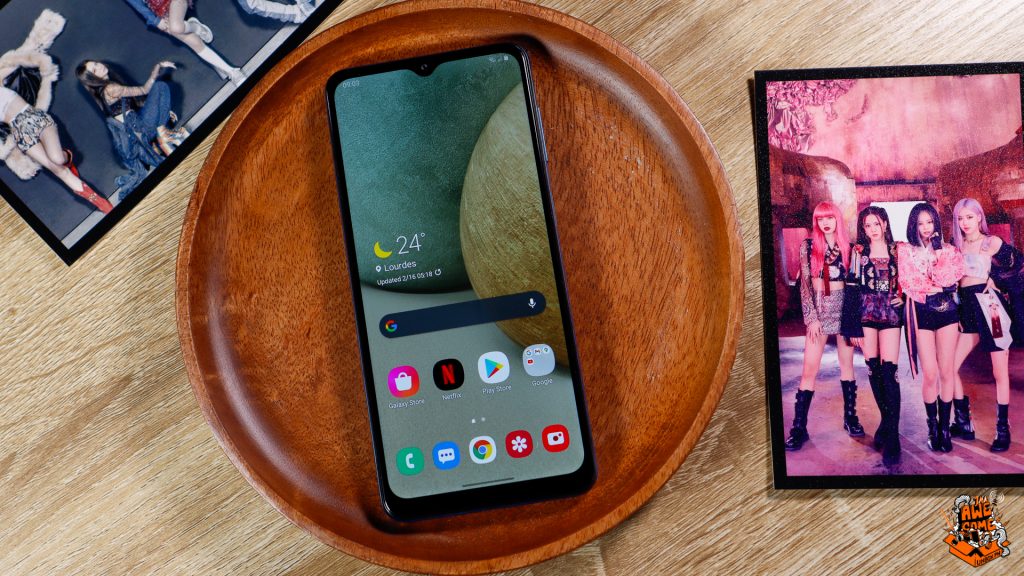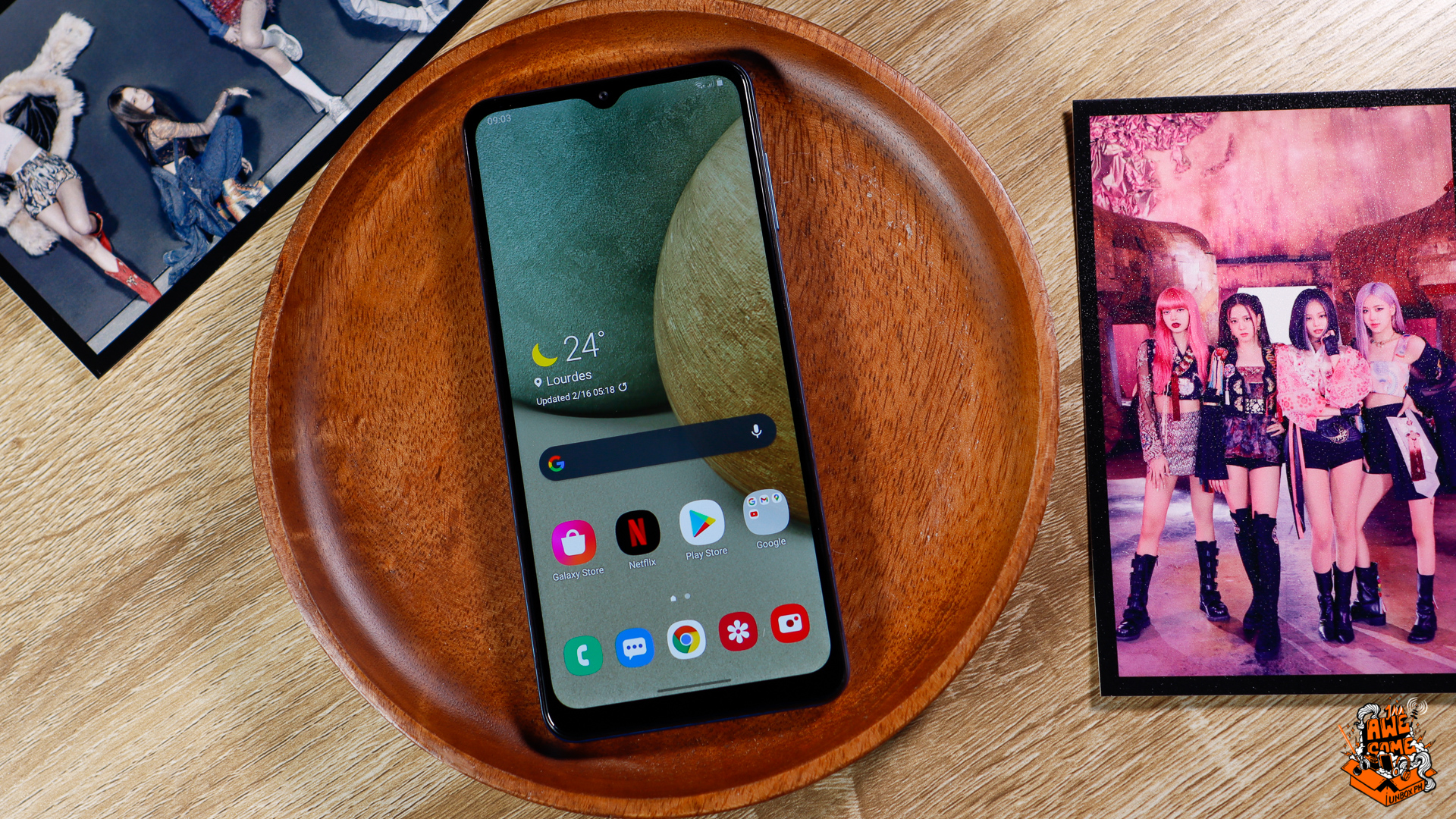 Review Verdict: The Samsung Galaxy A12 is an entry-level smartphone aimed at people looking for an affordable content creation device, though its price to performance ratio is a bit on the low side considering what's available in the market. Its cameras are fairly decent though, and its video performance is good enough for basic vlogging. 
Pros
Decent set of snappers
Fairly ergonomic to use
Quad-camera module
Cons
Dated processor
A slow response fingerprint scanner
Poor price-to-performance
Samsung's looking to cater to budget content creators with their new Galaxy A12 offering. The Korean electronics powerhouse's latest budget phone, the Galaxy A12, promises to deliver a superior vlogging experience for much less than their standard offering. But does the Galaxy A12 have what it takes to go up against what other brands offer?
Design
The Samsung Galaxy A12 comes with a plastic body with a matte-textured rear design that doesn't extend all the way to the bottom, giving it a two-tone look. This allows users to have a good grip on the phone without fear of leaving fingerprints, and since the chassis is plastic it'll deal with wear and tear better compared to a phone with a glass back. An added bonus here is that you can use the phone naked (meaning without a case) without worrying about it getting micro-scratches with use. It does feel a little bit heavy because of its huge battery.
On the left side is the SIM and microSD tray that can accommodate two SIMs. On its opposite side are its volume and power buttons, with the latter doubling as a fingerprint scanner. We noticed that it's not that fast when it comes to recognizing our digits, which led to a few frustrating moments. On the top of the phone is a single microphone pinhole, while at the bottom are its 3.5mm headphone port, another microphone pinhole, its USB Type-C port, and speaker grille.
Display
The Samsung Galaxy A12's display is made up of a 6.5-inch LCD IPS panel with an HD+ resolution. The bezels are quite thick around it, which is something to be expected with a phone like this. The selfie camera is housed on the phone's dewdrop notch. The screen display retains its cool vibrant colors that are easy on the eyes even at maximum brightness in a sunny outdoor setting. On the other end of the brightness spectrum, it is comfortable enough to use in the dark at its lowest setting.
Cameras
For a phone being marketed to content creators, it's got a decent quad-camera module that consists of a 48-megapixel main camera, a 5-megapixel ultrawide camera, a 2-megapixel macro camera, and a 2-megapixel depth sensor all contained in a square module with its flash located right below it. Its rear camera is good enough for daily use, though it occasionally struggles in environments that are not well lit. This shows up in photos where the edges start to get blurry or slightly skewed.
In spite of this, you can still expect to take decent photos so long as your subjects are centered. The camera compensates for the lack of lighting by automatically brightening and sharpening details in auto-shooting mode.  The photos and videos captured on the rear camera tend to be optimized to appear brighter on the screen however it does keep the colors as accurate as possible. Photo colors are often vibrant but run on the cool side of the color spectrum hence the tendency for photos to have blueish tones.
On the front is an 8-megapixel sensor with a Live Focus feature that blurs the backdrop and puts you in focus, it also works for more than one subject. Compared to the rear camera its 8-megapixel sensor does not blur or skew the corners of your selfie photos. This makes for shooting proper selfies with an interesting background, the same can be said for its video shooting mode.
For videos, you can shoot Full HD at 30fps on both the front and rear cameras. This allows for versatile shooting whether it's a talking head video, a live broadcast, or attending a Zoom call. If you need to take wide-angle shots, the rear camera lets you shoot Ultrawide angled videos which is a plus on the Galaxy A12.
Performance and Battery
The Samsung Galaxy A12 is powered by a Helio P35 processor that has CPU cores clocked at 2.3GHz and 1.8GHz. It's a dated processor, something that's usually not seen on the Php 10K price range.
The phone struggles with heavy multitasking, especially when you're editing videos for publishing in your favorite social media app. Take note we were using a 4GB variant of the phone – your experience might be a little better with the 6GB variant though.
Compared to other budget smartphones in this price range, the Samsung Galaxy A12's primary features don't particularly stand out. You have to consider that the Galaxy A12 runs on a dated chipset which doesn't bode well if you're looking at using this phone for long-term usage.
For a phone that's intended to be used for taking a lot of pictures or shooting long takes, the Samsung Galaxy A12 should last you a day's worth of shooting with its standard 5000mAH battery. Its PCMark Battery test score shows that the Galaxy A12 can last a little longer than 16 hours. Of course, you'll have to factor in other apps your phone might be running in the background that could drain your battery faster.
The phone charges on a USB-type C cable but unfortunately, it does not have a fast-charging option and tops out with at 15-watt charging. You'll be forced to lug around a power bank just in case you forget to charge this phone.
Wrap Up and Conclusions
While the Samsung Galaxy A12 is far more affordable than the brand's other offerings as we found out in this review, it's going up against stiff competition against phones that are cheaper and faster. It does offer a decent vlogging experience for people who shoot vertical videos to be put up on TikTok, IG Stories, or FB.
It's hard to recommend the Galaxy A12 to anyone except the hardcore Samsung fan, but if you're someone who absolutely only sticks with Sammy as manufacturer and want something that's relatively easy on the pocket, then you should pick up the Galaxy A12.
Samsung Galaxy A12 Review Philippines: Price and Availability
The Samsung Galaxy A12 is priced at Php 7,990 SRP for the 4GB/128GB model and Php 9,990 SRP for the 6GB/128GB model. Get it on Samsung Philippine's Official Lazada store.
Comments (3)