Review Verdict: The Xiaomi 12s Ultra produces stellar snaps that are leaps and bounds better than what we've seen from the brand's flagships. It's a great start to their partnership with Leica and we cannot wait to see what they come up with next.
Pros
Xiaomi's Best Cameras to Date
Top-tier Hardware
Cons
Not the Xiaomi Pricing We Know
Xiaomi 12s Ultra Specs
Snapdragon 8+ Gen 1 processor
8GB/12GB LPDDR5 RAM
128GB/256GB UFS 3.1 storage
6.73-inch Quad HD+ LTPO E5 AMOLED display, 120hz refresh rate, 12-bit color
50.3-megapixel f/1.9 IMX 989 main camera with 8p lens, PDAF and OIS, 48-megapixel f/2.2 ultra-wide-angle camera with PDAF, 48-megapixel f/4.1 periscope camera with 5x optical zoom, PDAF, and OIS, Leica optics
32-megapixel f/2.5 selfie camera
4G, 5G
WiFi, Bluetooth 5.1, in-display fingerprint scanner
Harman Kardon Quad speakers, Dolby Atmos
4860mAh battery
67w wired charging, 50w wireless charging, 10w reverse wireless charging
Android 12, MIUI 13
When the team usually gets a phone from Xiaomi we pretty much know what to expect. It's going to be a device that's going to deliver great value for money but will have a few compromises, which usually have to do with the phone's cameras. Well,  it looks like Xiaomi has covered its bases and has pulled in Leica for backup to give us one of the most impressive shooters on a smartphone this year. We were given three days to try out their new Ultra flagship to see what it's all about and we really wish we were given more time with it but here's what we think of the Xiaomi 12s Ultra.
Design
There's no denying that the cameras are the focal point of this phone. A lot of you in the comment section of our Facebook page, Instagram, and Tiktok have said that this is a point-and-shoot with smartphone capabilities and it's hard to argue with that opinion as the camera array dominates the back panel of this device. Some members of the team think it's obnoxious, but we all get why Xiaomi made this move.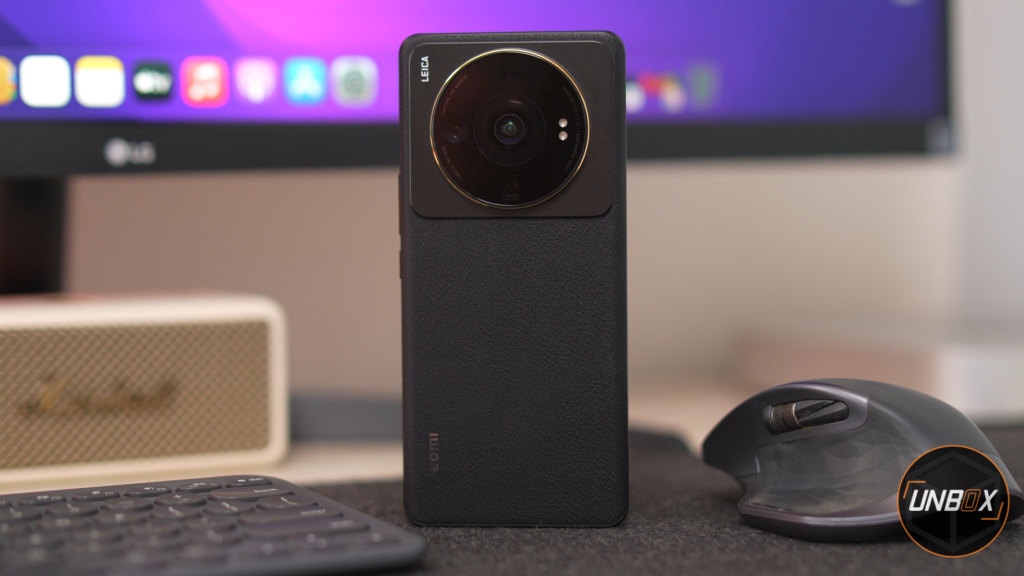 In a sea of matte finishes, the Xiaomi 12s Ultra also features a faux leather back. This is going to be another point of contention since there are a lot who would have preferred to see a cleaner finish on this phone (myself included), while some will appreciate that they've gone in a different direction in terms of looks. In our opinion, it does feel like the phone has just been skinned though. You will feel a bit of texture but it's not quite as luxurious as we had hoped it would be. Knowing most of us here in the Philippines though, 99% of us are probably going to slap a case on this anyway.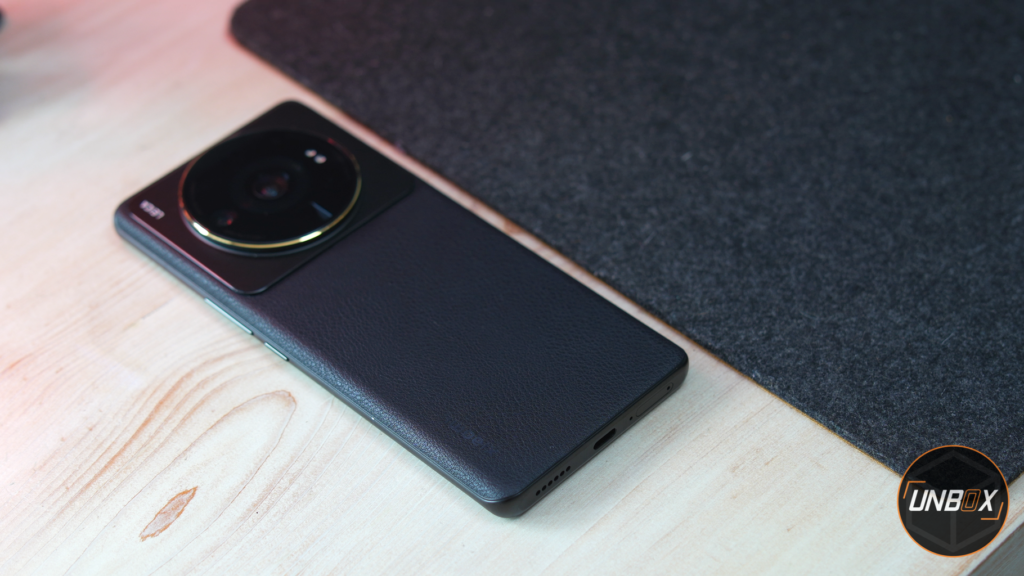 In terms of ergonomics, it should go without saying that the device is top-heavy but, overall, it did sit well in the hand and was comfortable to use for work and when taking snaps.
Display
There should be no surprise that Xiaomi also threw all the flagship features that they could into the display of the 12s Ultra. We're getting a 6.73-inch LTPO2 AMOLED display at WQHD+ resolution with a 120Hz refresh rate. It features HDR 10+ support, Dolby Vision, and — to round out the experience, they even have speakers tuned by Harman Kardon. It's easy to say that the screen and the audio on the 12s Ultra won't leave you wanting.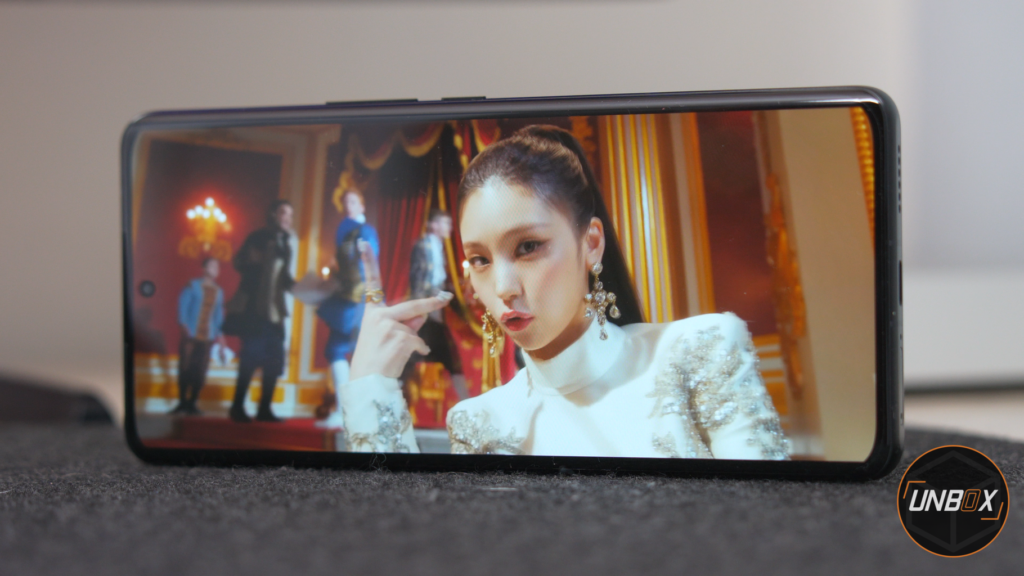 We weren't able to test out Netflix since the unit that was lent to us wasn't a "Global Unit" but we have no doubts that this would be Widevine L1 certified with all the bells and whistles. The videos we were able to watch on this device though looked absolutely fantastic and the speakers sounded fantastic as well.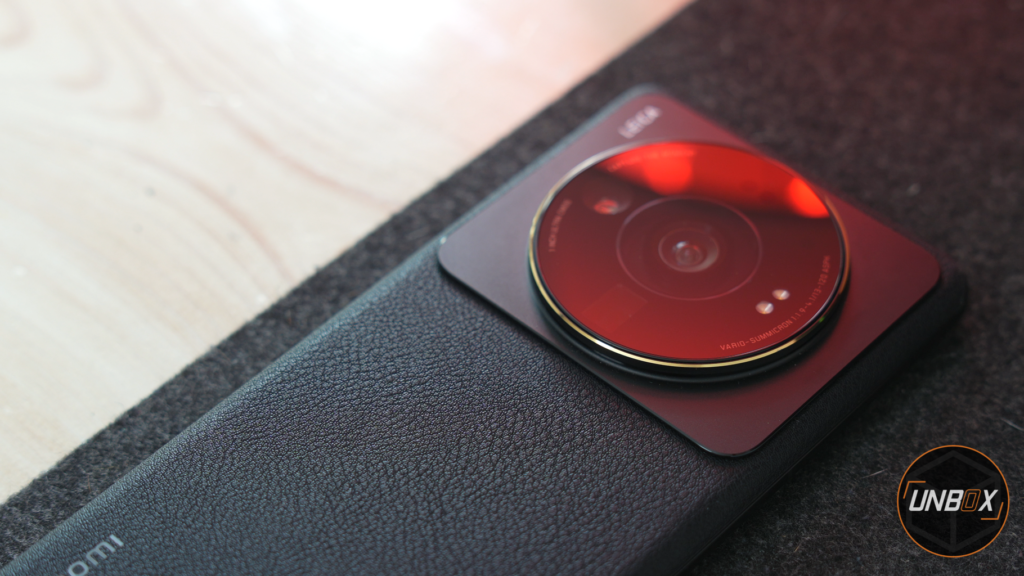 Cameras
This is probably the section that most of you will jump to and we don't blame you but let's talk about what that massive camera array has going on first.
The shooters on the back of the Xiaomi 12s Ultra feature a 50.3MP main camera with all the bells and whistles you can think of, a 48MP ultra-wide, and a 48MP periscope cam with 5x optical zoom. For selfies, we're getting a 32MP front camera. The resulting photos from the cameras are stunning thanks to that 1-inch sensor. They're leaps and bounds better than any of the photos we've seen produced by Xiaomi flagships of the past; essentially covering up one of the company's biggest weaknesses.
What impressed us the most is the shallow depth of field that the cameras have without even having to turn on portrait mode. While there is some computational photography going on for sure, the fall-off is less abrupt and feels more natural. There are also two Leica picture profiles for you to choose from — Vibrant and Authentic. Leica Vibrant gives you an evenly exposed shot with great dynamic range, while Authentic is a bit moodier and has more contrast. We've labeled the photos so let us know in the comment section which you prefer because the team is pretty much split down the middle.
We admittedly didn't get to try the cameras out at night that much but the photos we were able to get look really good. We're hoping to book more time with this device soon.
As for video capabilities, you can check out our YouTube video at the start of this article. You can shoot up to 8K video on the Xiaomi 12s Ultra and to our surprise, the footage looks very stable but we think 4K is the sweet spot. Unfortunately, for the front cam, you are limited to just 1080p and the field of view is a little too tight for our taste.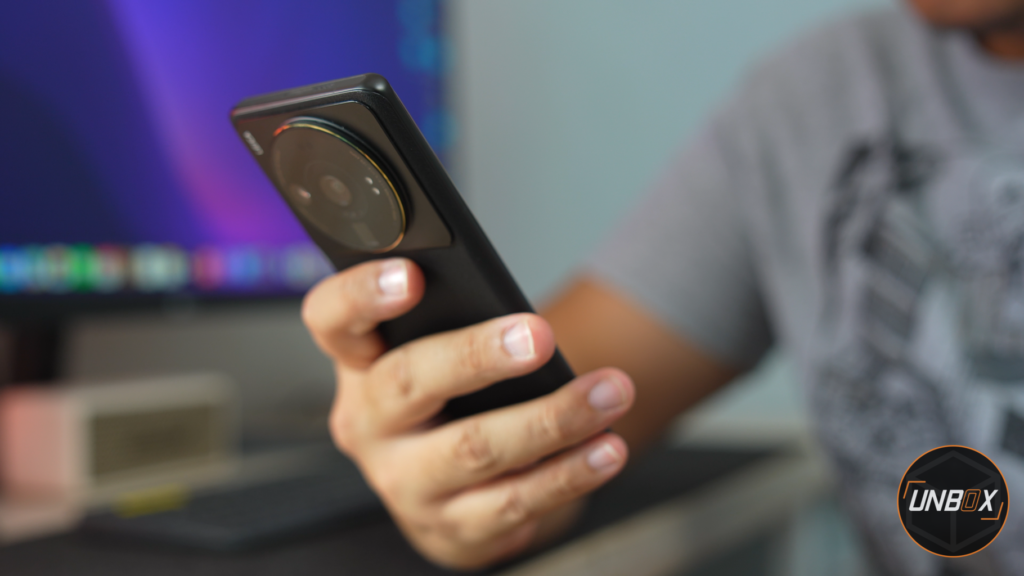 Performance and Battery Life
There should be no doubt in your minds that the 12s Ultra will be able to handle everything you throw at it. After all, it does feature the latest Qualcomm Snapdragon 8+ Gen 1 processor, 12GB of RAM, and up to 512GB of storage.
While our three days didn't allow us to fully stretch out the legs of this Ultra flagship phone, our benchmark results have it sitting on top of our leaderboard; easily surpassing other Ultra smartphones. Now, we really can't comment on the experience with the UI since the unit that was lent to us didn't have GMS installed (again, not a global release unit) so there were a few more pre-installed apps that aren't usually there.
In terms of battery life, the 4860mAh cell of the Xiaomi 12s Ultra lasted 12 hours and 14 minutes on our PCMark Battery benchmark. That's a decent time considering all the hardware this device has under the hood and being a little below the 5000mAh norm. For charging, it goes all the way up to 67W, so it did top up relatively quickly though we were unable to time it.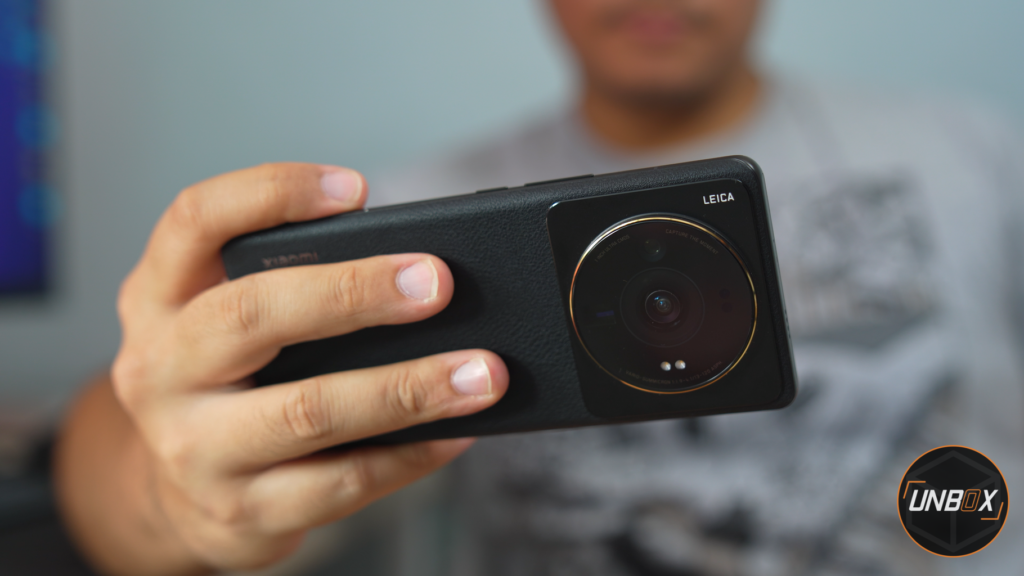 Wrap-Up and Conlcussions
We really can't give a fair shake for the Xiaomi 12s Ultra yet since the lendout period for the device was quite short and the fact that our unit featured China ROM but we do like what we're seeing so far. One of our biggest concerns when it comes to Xiaomi smartphones when we get them in for review is that we know that they tend to compromise on camera performance, which is defintiely not the case here. It looks like they have the final piece of the puzzle sorted out with the Xiaomi 12s Ultra and it's actually pretty interesting to see how far they can push their mobile photography game now that they have Leica as a powerful ally.
The only downside we can see so far is the pricing for this phone isn't the usual bang-for-your-buck pricing that we usually associate with Xiaomi prodcuts. However, we do understand the reason behind it.
Xiaomi 12s Ultra Price Philippines
As of writing this video, there is no official word on pricing for us here in the Philippines. We've also reached out to our contact from Xiaomi Philippines and, unfortunately, they are unable to give us a clear timeline on when the Xiaomi 12s Ultra will be come available locally.  However, prices coverted from CNY for the unit that we have with us for this review have it sitting round the Php 54,000 mark.
This post is search optimized by the #1 SEO Services Company in the Philippines – SEO Hacker