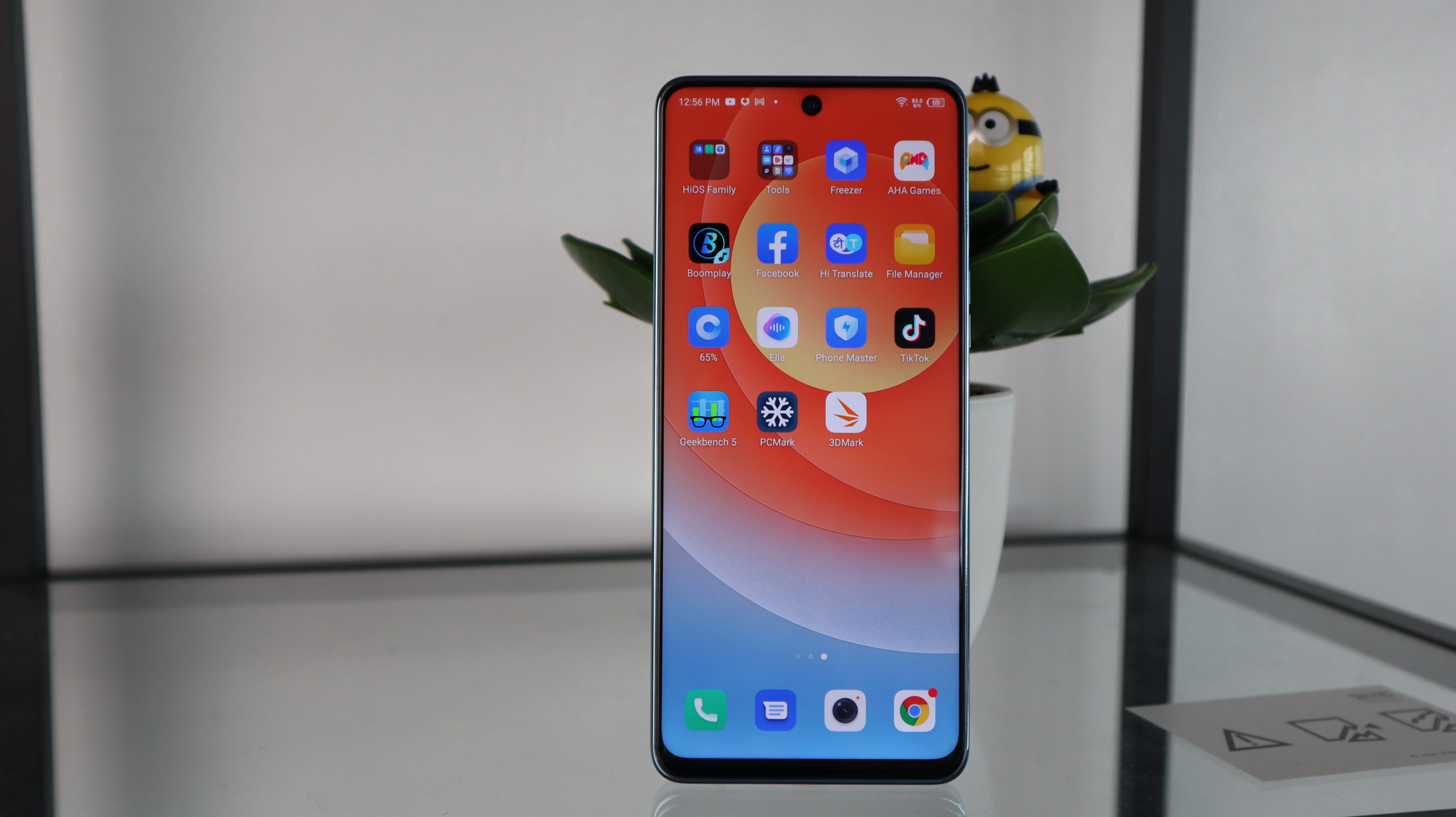 Review Verdict: The TECNO Camon 19 Pro 4G in this review is a midrange winner featuring a high-refresh-rate display, a passable main camera, the legendary 3.5mm audio jack/microSD slot combination, and smooth UI. We're a bit let down by its mono bottom-firing speaker, lack of 5G, and bloatware, but complaining at this price point is asking for too much.
Pros
Hole punch instead of notch
Decent main camera sensor with AI software
120Hz display
Smooth UI
3.5mm audio jack and microSD card slot
Cons
Bloatware
No 5G with this model
Mono speaker has its limits
TECNO Camon 19 Pro 4G Philippines Specs
Helio G96 processor
8GB RAM
128GB internal storage, expandable via microSD
6.8-inch Full HD+ IPS Display, 120hz refresh rate
64-megapixel f/1.6 ISOCELL GWB main camera with PDAF and OIS, 50-megapixel portrait camera f/1.9 with 2x optical zoom, 2-megapixel depth sensor; LED flash
32-megapixel f/2.2 selfie camera
LTE
WiFi, Bluetooth, NFC, side-mounted fingerprint scanner
33W fast charging
5000mAh battery
Android 12, HiOS 8.6
The TECNO Camon 19 Pro 4G is in a bit of a complicated spot. It's sandwiched between the budget-conscious choice in the vanilla Camon 19, and shelling out a little bit more affords you the better Camon 19 Pro 5G. Does it have what it takes to justify its existence within the lineup?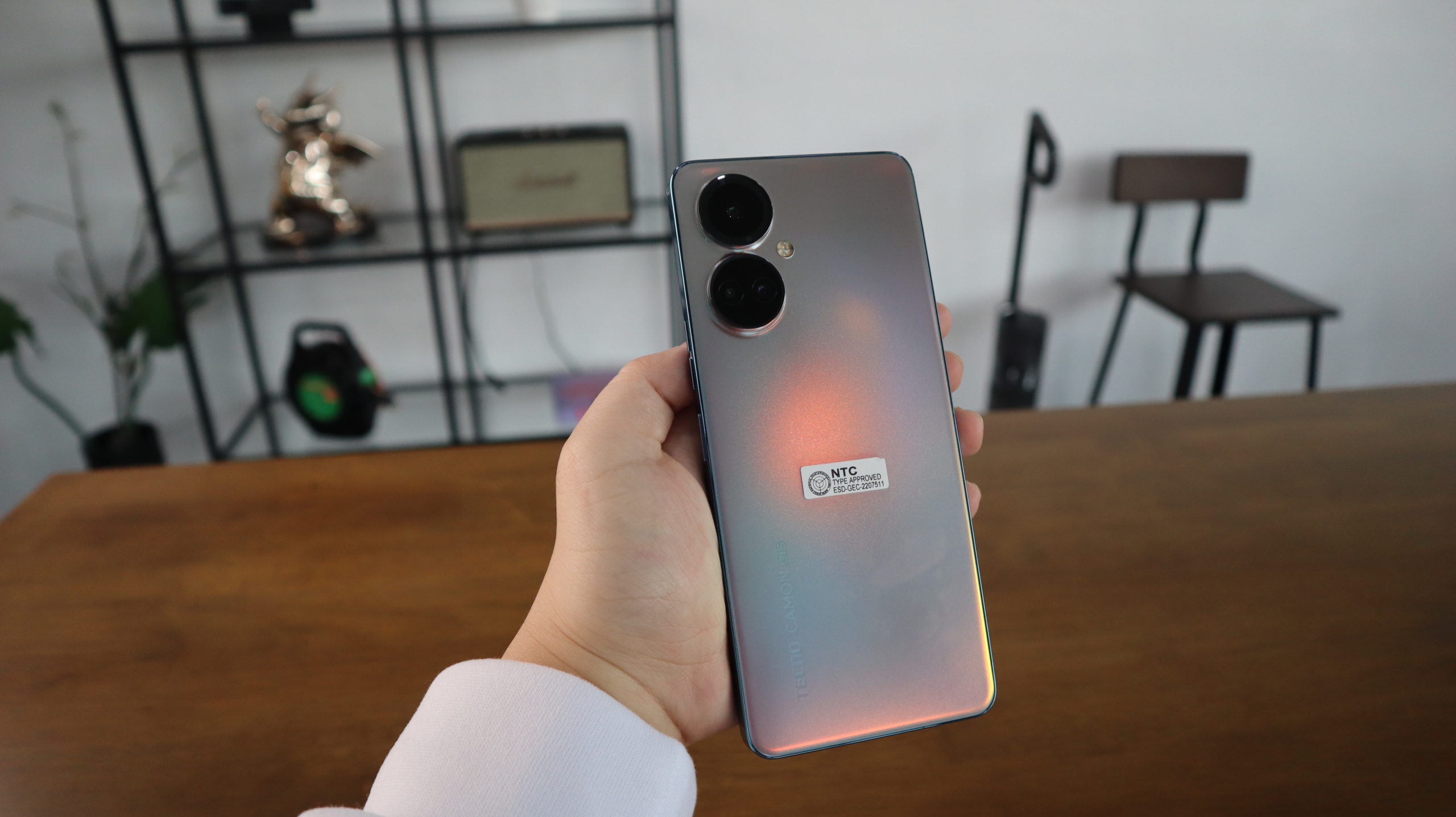 Design
The moment you put the TECNO Camon Pro 4G in your hands, you immediately notice its bulk and heft. It's built like a tank, so it would be best not to use this while lying down – if this falls on your face, a trip to the hospital might be in order.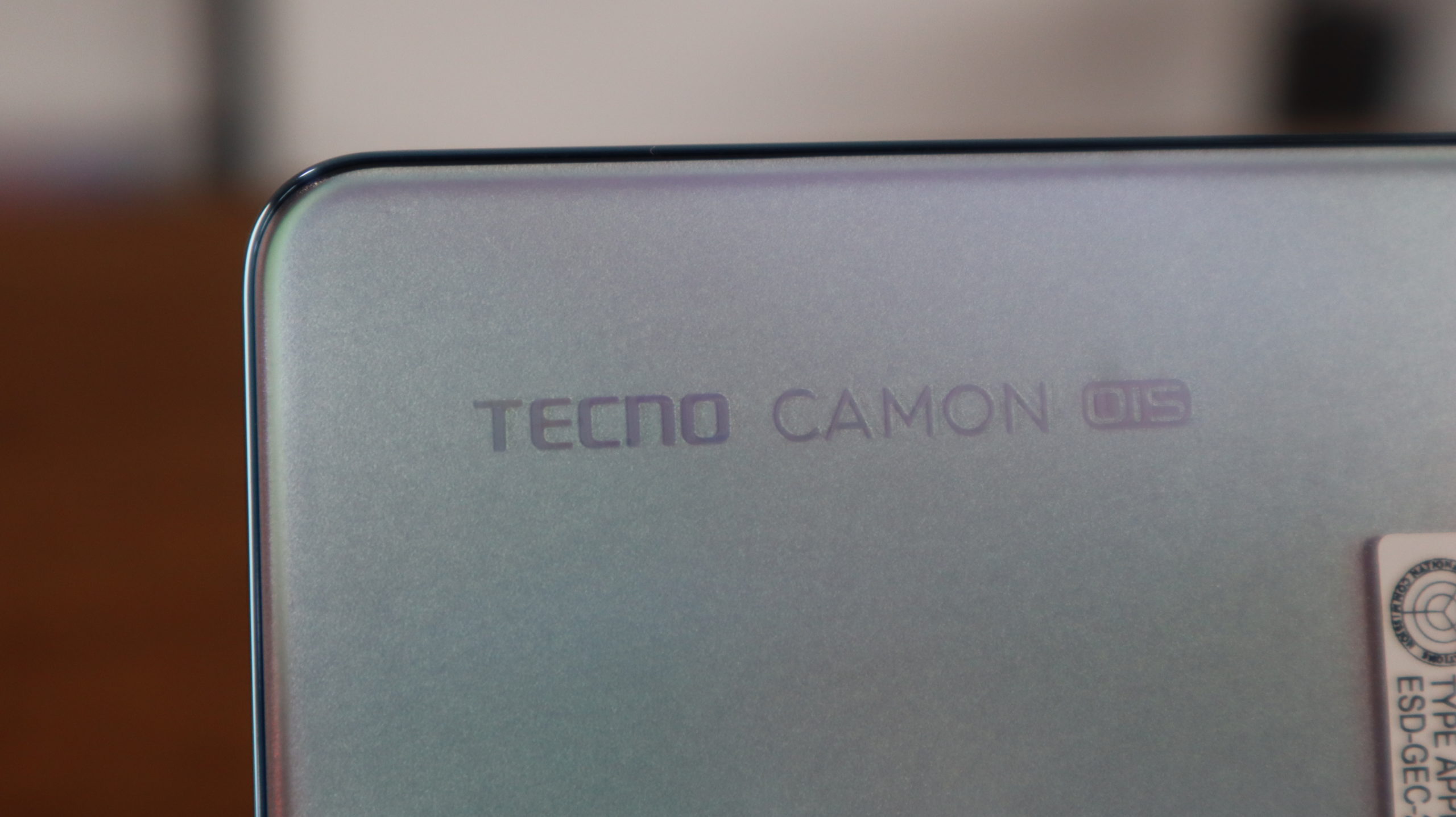 All jokes aside, the polycarbonate back panel is reflective, emitting shades of green and pink in different lighting scenarios. It's surprisingly not a fingerprint magnet. At the bottom, the text "TECNO CAMON OIS" is faintly inscribed, flexing this phone's camera capabilities. The top section features two identical circles, with one containing the main sensor and the other sheltering two of them. The flash can be located beside these sensors, also embedded in a round frame.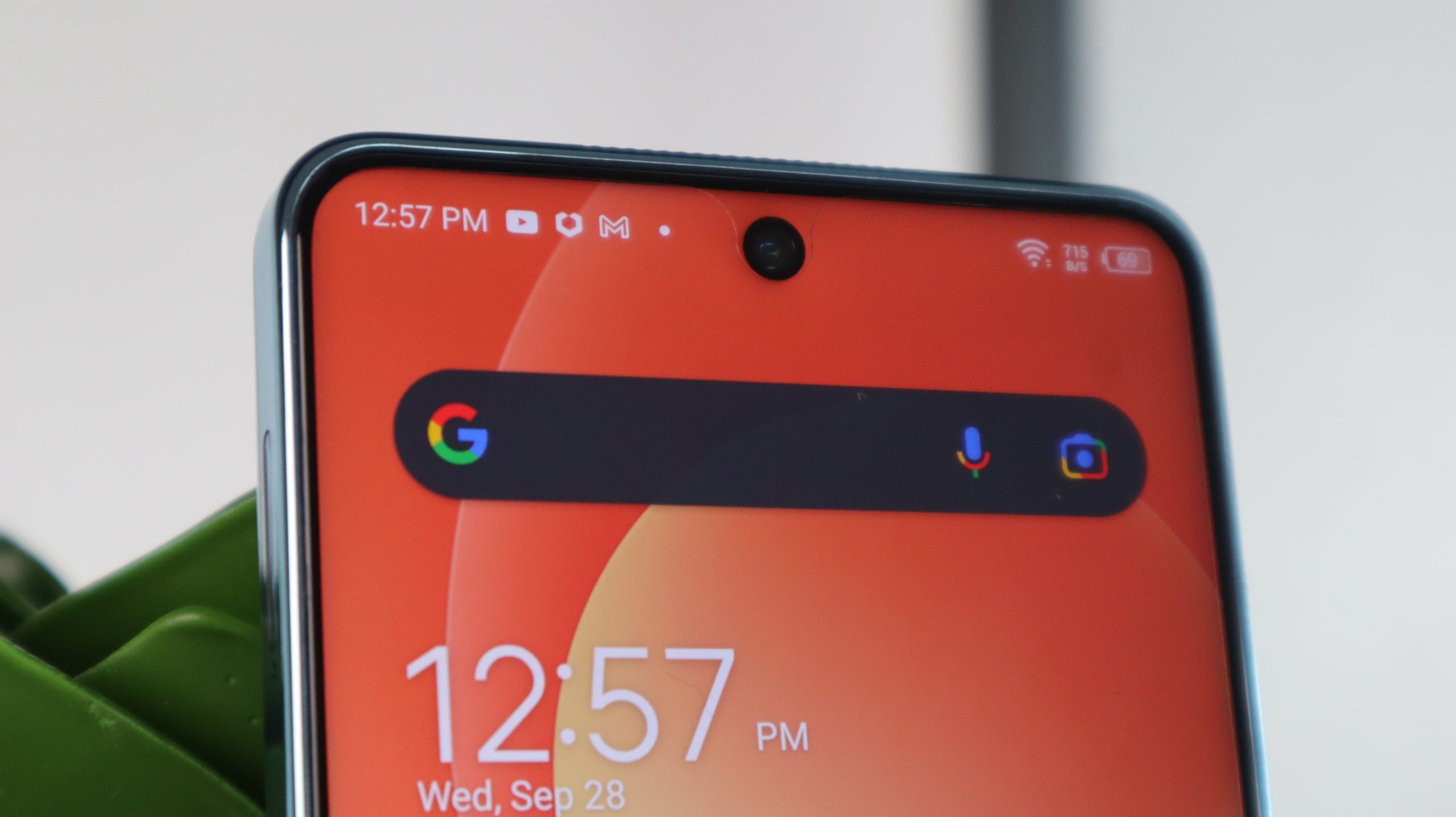 Up front is a 6.8-inch display with a minimal chin, and thankfully, a hole-punch. We've seen too many smartphones within this segment and sometimes even higher, with notches. We truly believe that the notch should be phased out on anything but budget devices at this point since the hole-punch has been proven to be less intrusive on content.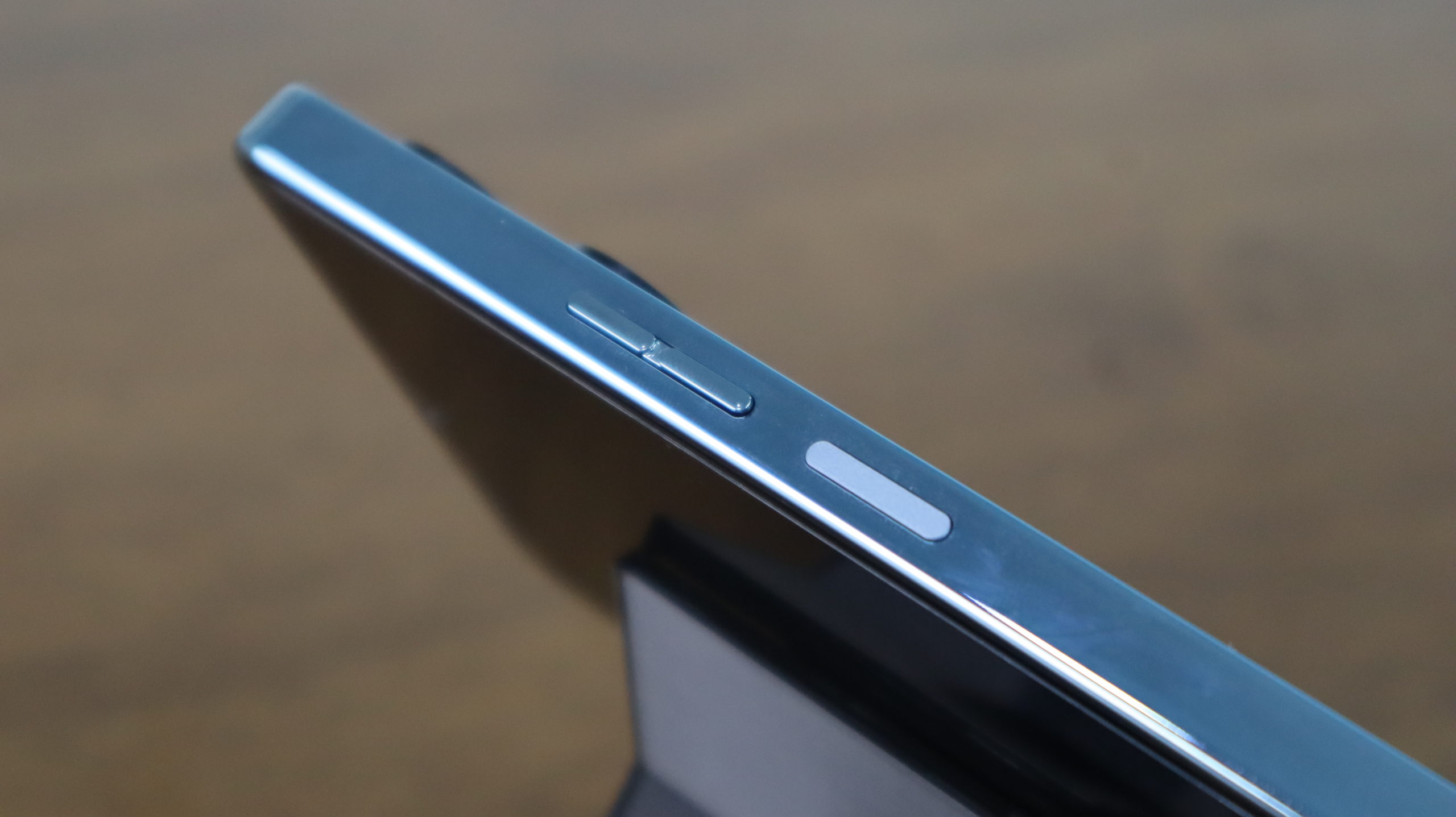 To the right side is a volume rocker and the power button that doubles as the side-mounted fingerprint scanner. There is definitely a demographic that prefers this over the more common under-display option we see in 2022.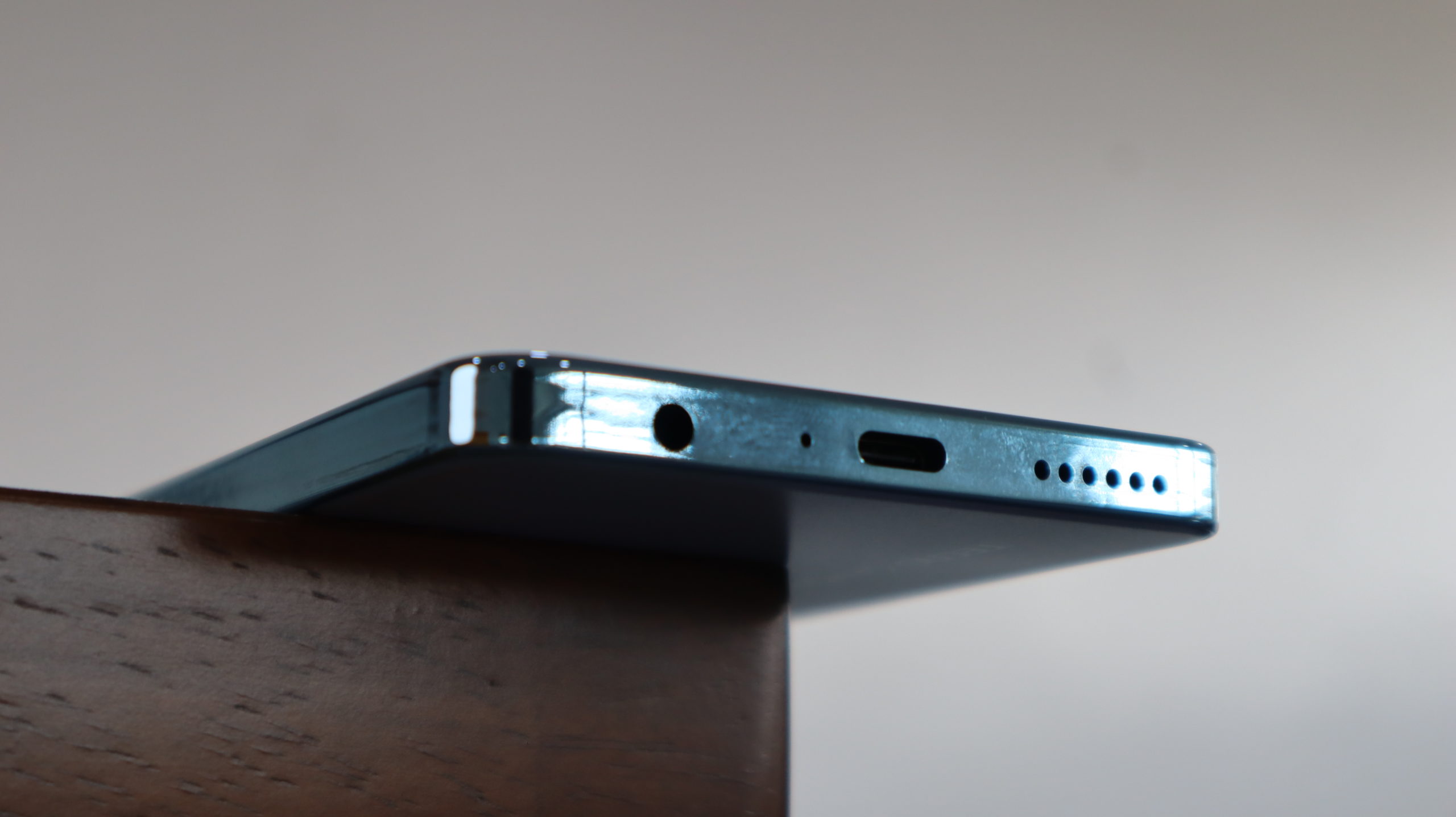 More surprising is what's at the bottom: a USB Type C port, a bottom-firing speaker, and a 3.5mm headphone jack. Since TWS buds can sometimes go wonky or lose battery, the option for wired audio connectivity without having to use dongles or adapters is a huge plus.
Some also prefer connecting to a jack due to the audio quality difference between wired and wireless options.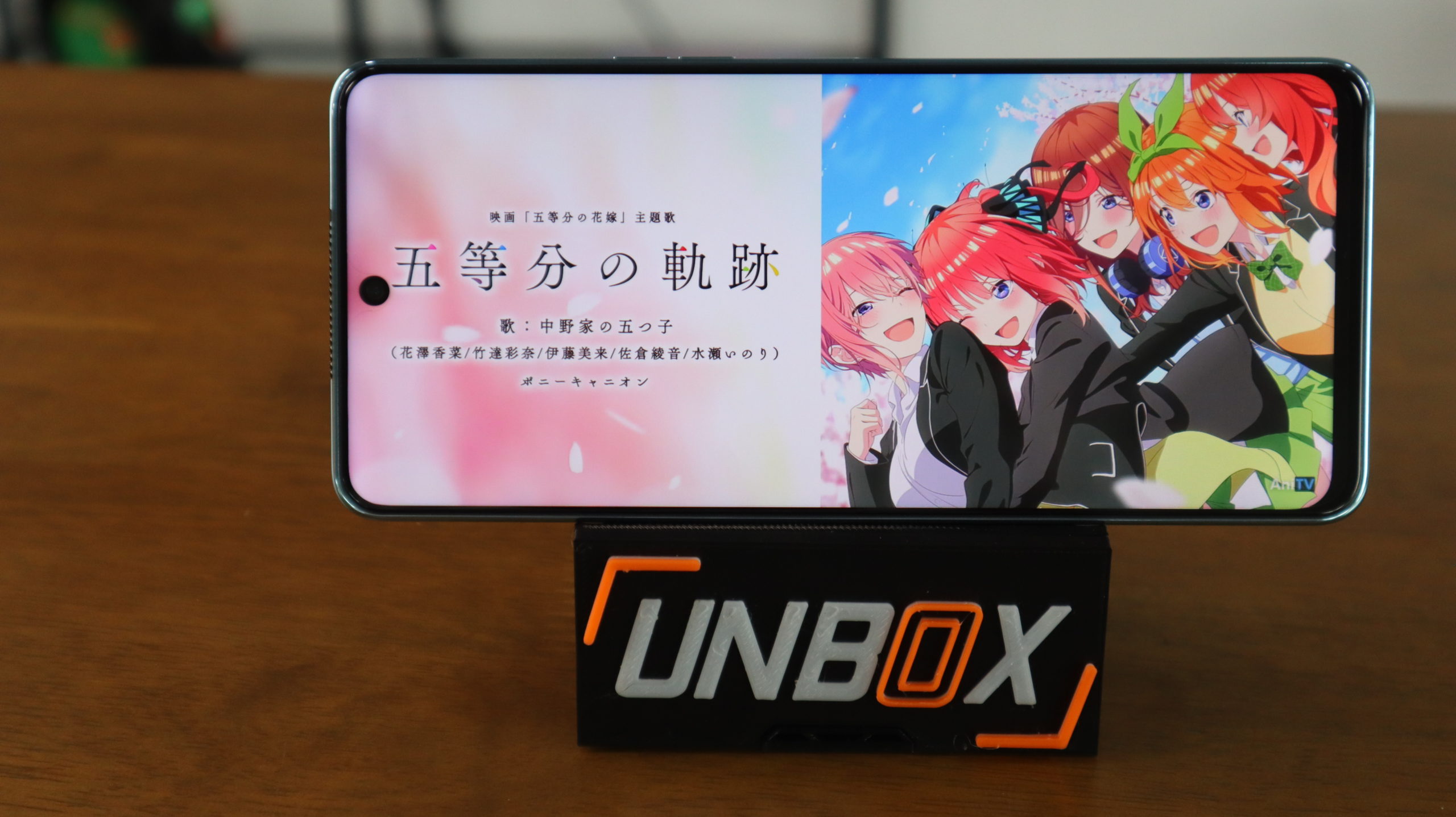 Display
The TECNO Camon 19 Pro 4G features a 6.8-inch Full HD+ IPS Display with a refresh rate of 120Hz. Scrolling across menus is effortlessly smooth, and thankfully the refresh rate is adaptive to the tasks at hand. This will save on battery life immensely as compared to a static 120Hz panel. Details on the screen are sharp, and there's enough real estate to enjoy almost anything.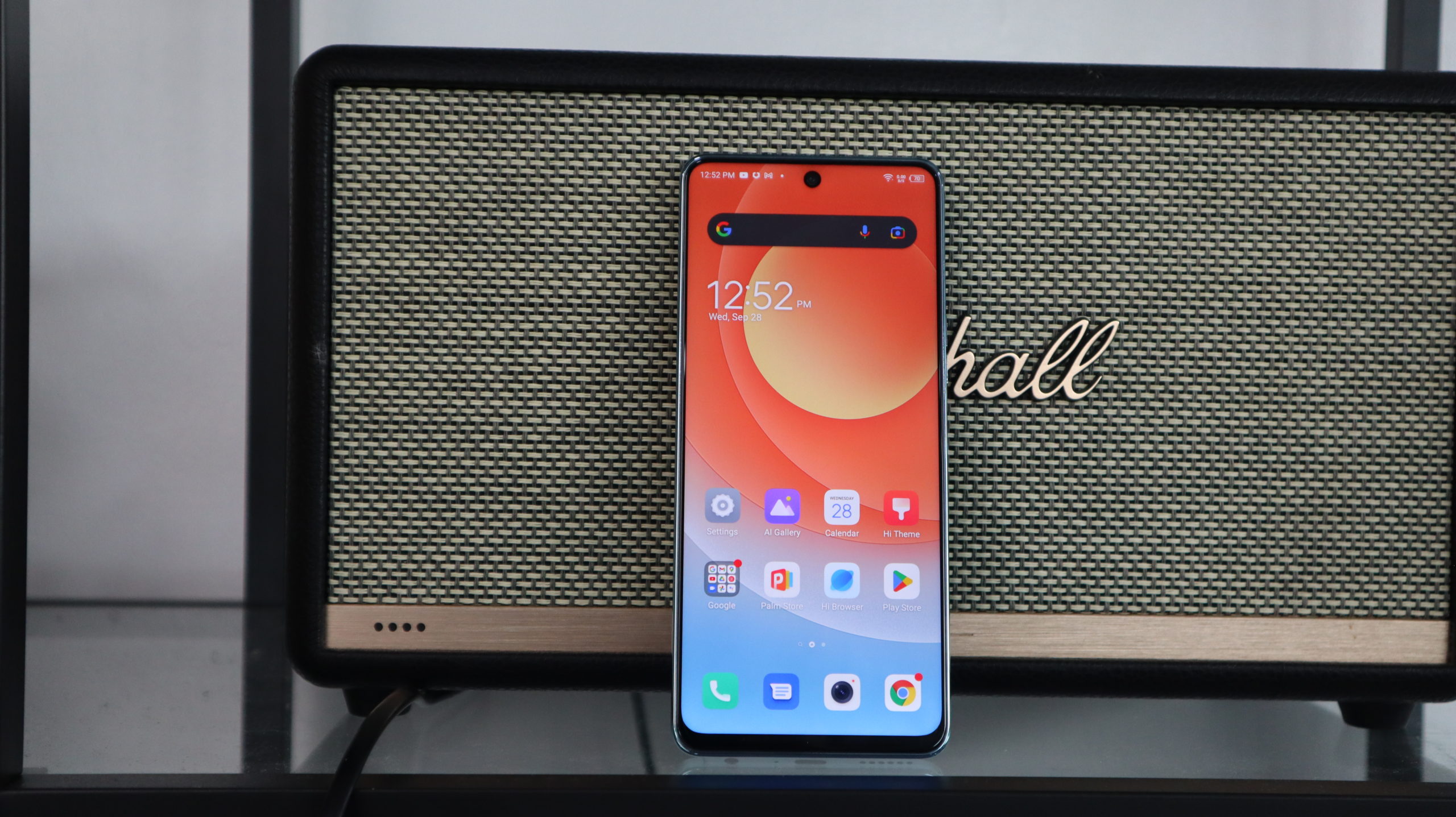 Colors on this display can be described more as accurate than vivid. Those looking for a more natural, true-to-life appeal are likely to appreciate the hues on this display a bit more. Those who love editing on mobile apps such as Lightroom will have more color accuracy, which may prove useful for certain hobbies and professions.
The major downside with this display is that it doesn't get very bright. It reportedly tops out at 479 nits, but we always make sure to do some real-world tests rather than base our opinions on the numbers. True enough, there were some struggles in using this smartphone in direct sunlight on a sweltering summer day. It's perfectly fine most of the time though.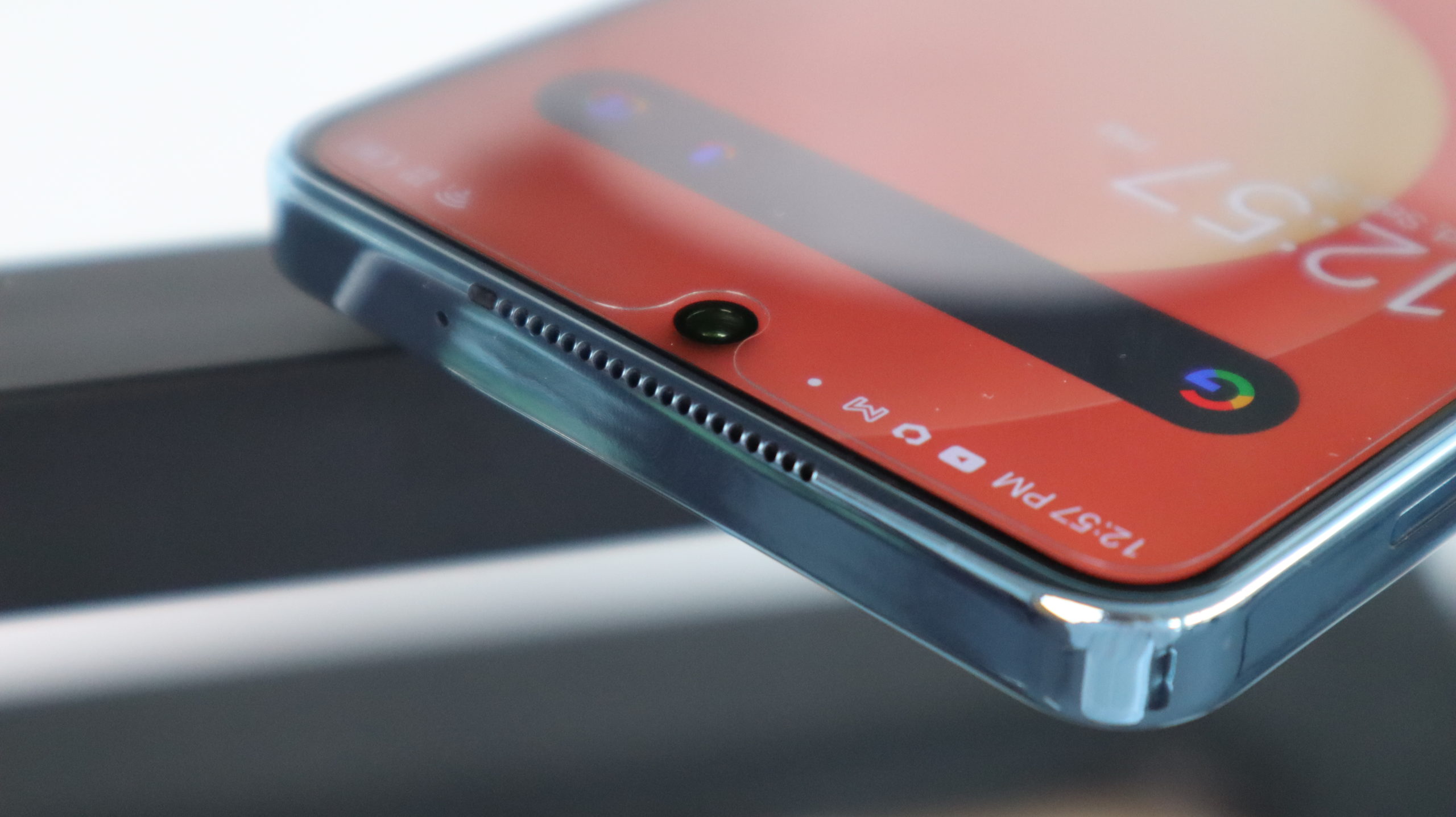 Choosing a hole-punch design over a notch automatically makes it a winner at this price-point. It's just much less intrusive as we said earlier, which helps with immersion in content streaming. However, we would discourage watching your favorite movies and shows using the onboard loudspeaker. It's tinny and thin at high volumes. Instead, plug in a good old pair of earphones or put those TWS buds to good use!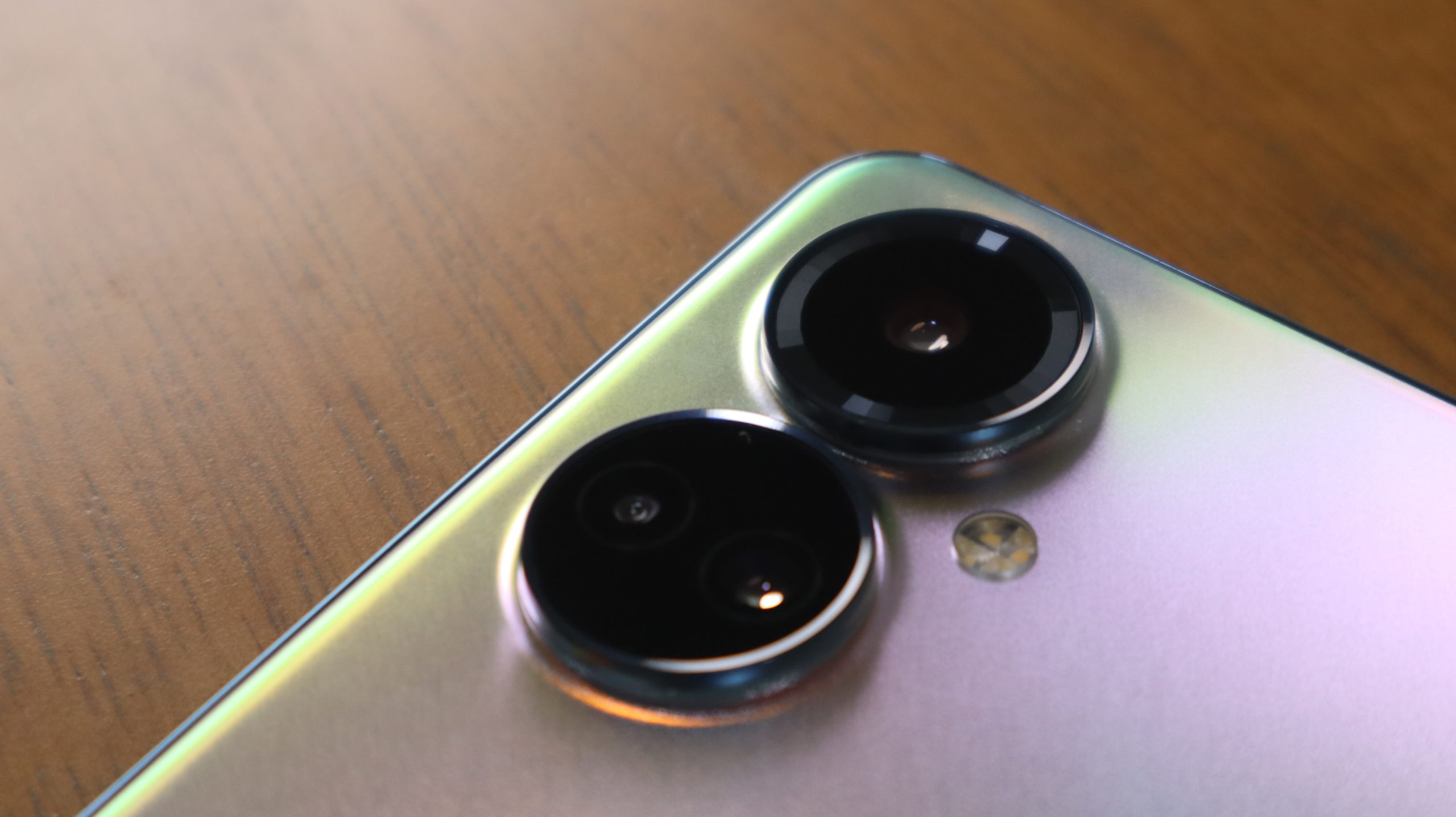 Cameras
Onboard the camera system is an extremely hyped TECNO sensor, rated at 64 megapixels. This Samsung S5KGWB sensor has been specifically developed for TECNO and uses an RGBW array that is said to improve low-light sensitivity by as much as 1.7x. Additionally, the Pro model gives you OIS and a G+P (Glass+Plastic) lens design for clearer images, as well as a 50-megapixel portrait camera with 2x optical zoom.
The main camera outputs superb photos that might be one of the best in its class. It's not a flagship by any means, but it punches well above its weight. Details spring out of the photos with not much noise to speak of. Even in lower light conditions, the images were far from grainy. Even the 32-megapixel selfie shooter does pretty well for itself.
However, we did experience an issue wherein the 2x optical zoom just wouldn't focus. Moving closer to the object kept it a blur but somehow the surrounding items were in focus.
This was never an issue with the main sensor, as you can see us switching focus between the tree and the Mitsubishi Xpander well behind it.
These camera samples are all set to AUTO with the AI on, as we're not only testing hardware but software features as well. Apparently, the camera recognizes more or less what you're taking a picture of and optimizes the colors accordingly. As such, the dead grass you can see in this photo is greener than a Hollywood garden.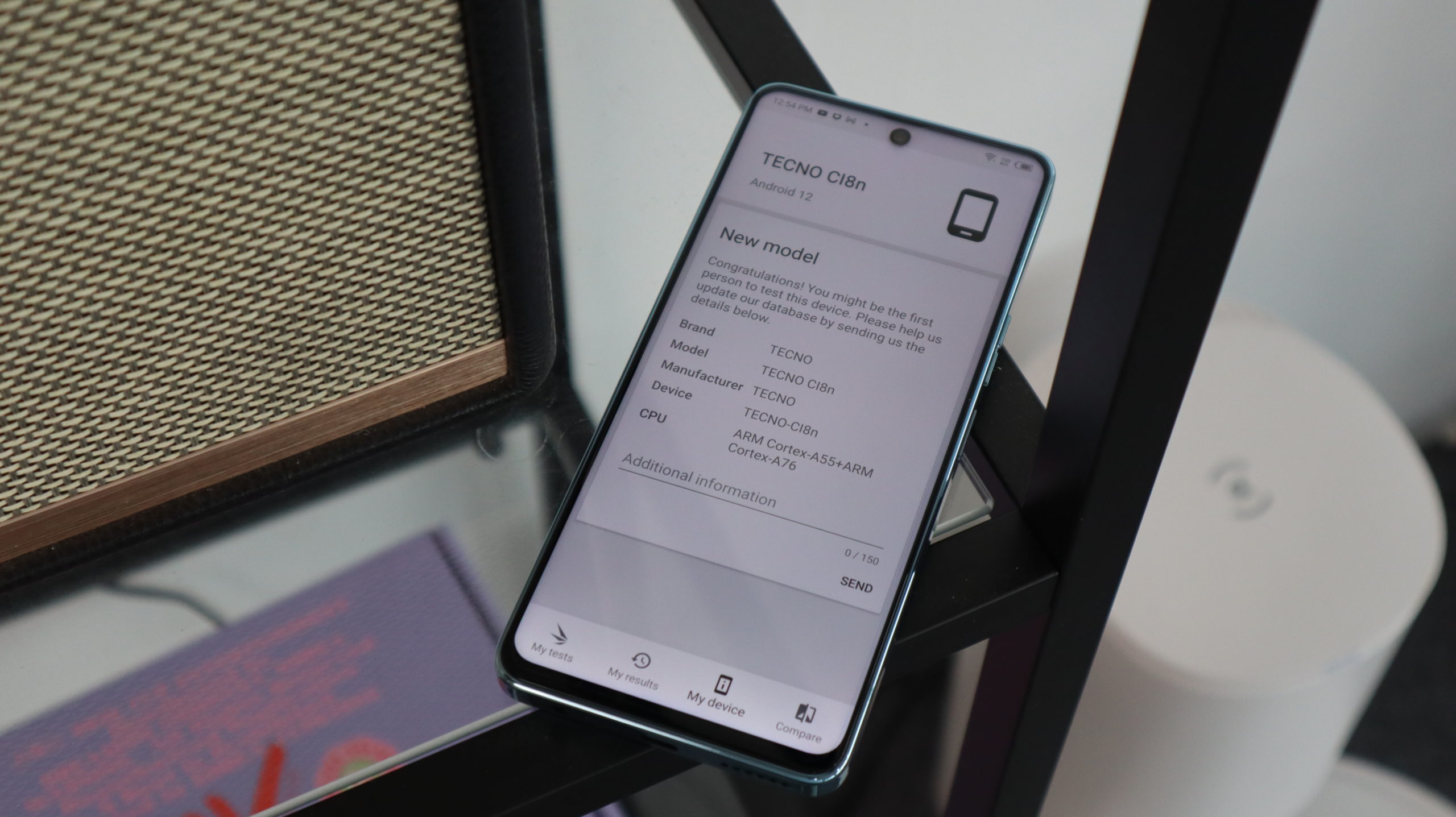 Internals and Battery Life
Under the hood, the TECNO Camon 19 Pro 4G rocks a MediaTek Helio G96 chipset. This is composed of ARM Cortex A55 and A76 processors, which are a bit dated now but strong performers nonetheless. This is paired with 8GB of RAM extendable all the way to 13GB with MemFusion, an onboard software ROM reallocation program. Multitasking should be a breeze.
128GB of storage is loaded onboard, and this is even expandable via microSD card – a big WIN in our books. Considering all of these, users who don't need 5G won't really be left wanting for the Dimensity 810's additional grunt.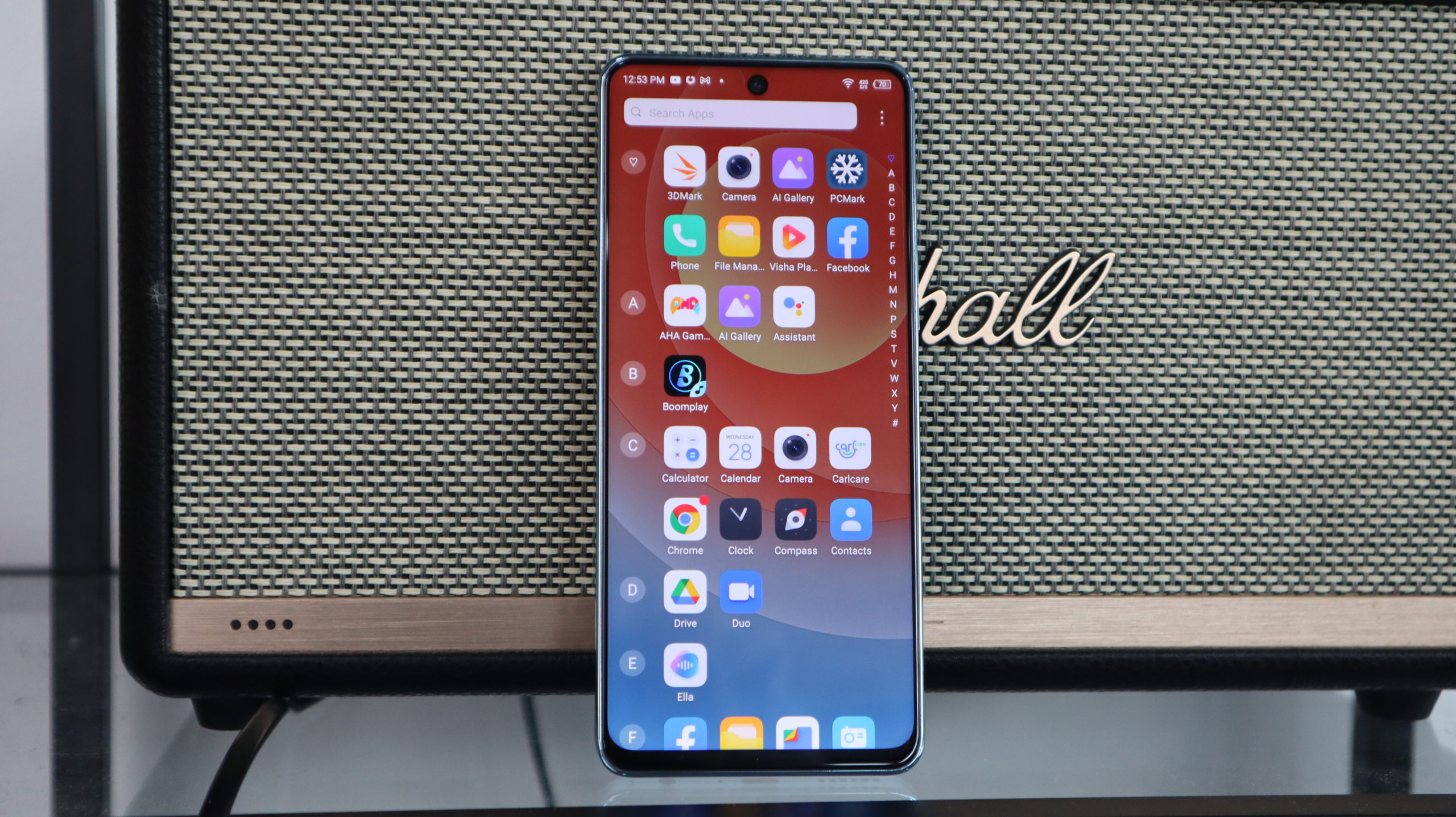 We didn't experience any hiccups while using the TECNO Camon 19 Pro 4G in this review, no matter what kind of tasks we did on it. The installed version of HiOS flowed through all applications with no delay. Despite the disappointing presence of bloatware on the device, there honestly isn't too much of it. Some of the preinstalled apps like TikTok were going to be installed at some point in time anyways.
Admittedly, while HiOS was smooth and apps ran excellently, navigation was a little bit confusing at first due to the lack of onscreen buttons.
On the side is the fingerprint scanner, which is a welcome change from the under-display configurations we've grown accustomed to. It's quick and accurate, as long as you register all parts of your selected finger.
This smartphone packs a 5,000 mAh battery, which is nothing special in 2022. Tests saw the device achieve around the 15-hour mark with the refresh rate set at "auto," which is an average time.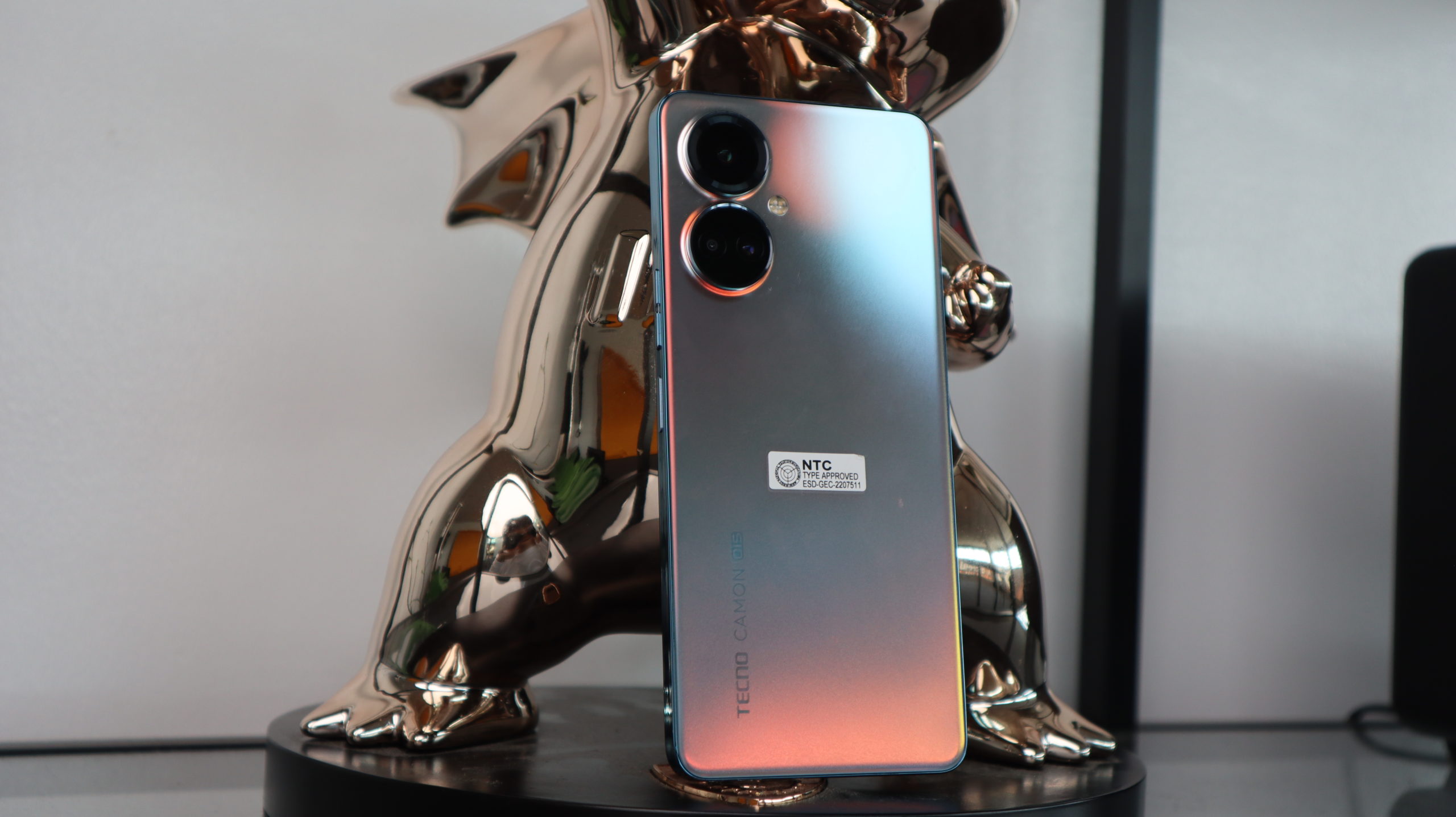 Wrap Up and Conclusions
The TECNO Camon 19 Pro 4G passed our review with flying colors, easily proving to be one of the best in its segment. Its stellar main camera sensor, speedy performance, high refresh rate display, and inclusion of now rarely-seen features such as the audio jack and microSD card slot make this an attractive value.
We'd like to reiterate that it's by no means perfect, but the pros outweigh the cons in this scenario. Recommending this over the 5G is as simple as: "is 5G important to you?"
TECNO Camon 19 Pro 4G Review Philippines Price
The TECNO Camon 19 Pro 4G in this review is retailing in the Philippines for a price of PHP 13,490 for the regular colors and PHP 14,290 for the Mondrian Edition. In comparison, the vanilla 19 costs PHP 10,290 while the Pro 5G is the most expensive at PHP 15,490.
Comments (1)