Which phone wins?
Verdict: Samsung has done a lot of catching up VS Huawei when it comes to taking snaps, but the Mate 40 Pro still has a lead in photos and videos. The Mate 40 Pro still takes better photos with its regular wide shooter and ultra-wide snapper, and still holds the lead when it comes to low-light shooting and videos.

There's been a lot of great flagship phones released this year but there's no denying that the two best flagships for taking photos and videos are Samsung's Galaxy Note 20 Ultra and Huawei's Mate40 Pro. These two flagship phones are the gold standard when it comes to smartphone photography, sporting top-tier tech paired with incredible AI smarts.
But if you're looking at purchasing a flagship purely based on their photo and video capabilities, which one is actually better? Today we'll be taking a look at the two phone's shooting capabilities and see how both stack up to each other.
Camera hardware
Before we dive into photo and video samples, let's take a look at the hardware first. Samsung's Galaxy Note 20 Ultra sports a 108-megapixel main sensor that first made its appearance on the Galaxy S20 Ultra, which at that time was the biggest ever utilized by the Korean company. That's paired with an f/1.8 aperture lens, as well as OIS.
Samsung's also now going with a Laser AF system, likely due to the lesson the company learned using ToF sensors on the Galaxy S20 Ultra. Other sensors on the Galaxy Note 20 Ultra include a 12-megapixel ultra-wide-angle shooter with an f/2.2 aperture lens with a 120-degree FOV, and a 12-megapixel 5x periscope zoom lens with an f/3.0 aperture.
Like Samsung, Huawei is still using the same sensor on the Mate 40 Pro that first debuted in the P40 Pro earlier this year, specifically the 50-megapixel f/1.9 aperture RYYB sensor with OIS. There's a reason for that – it's still the largest in the smartphone space right now (with a size of 1/1.28-inches) and is still one of the best sensors in the market. Similarly, the Mate 40 Pro still uses a 12-megapixel f/3.4 periscope telephoto lens with a 5x zoom.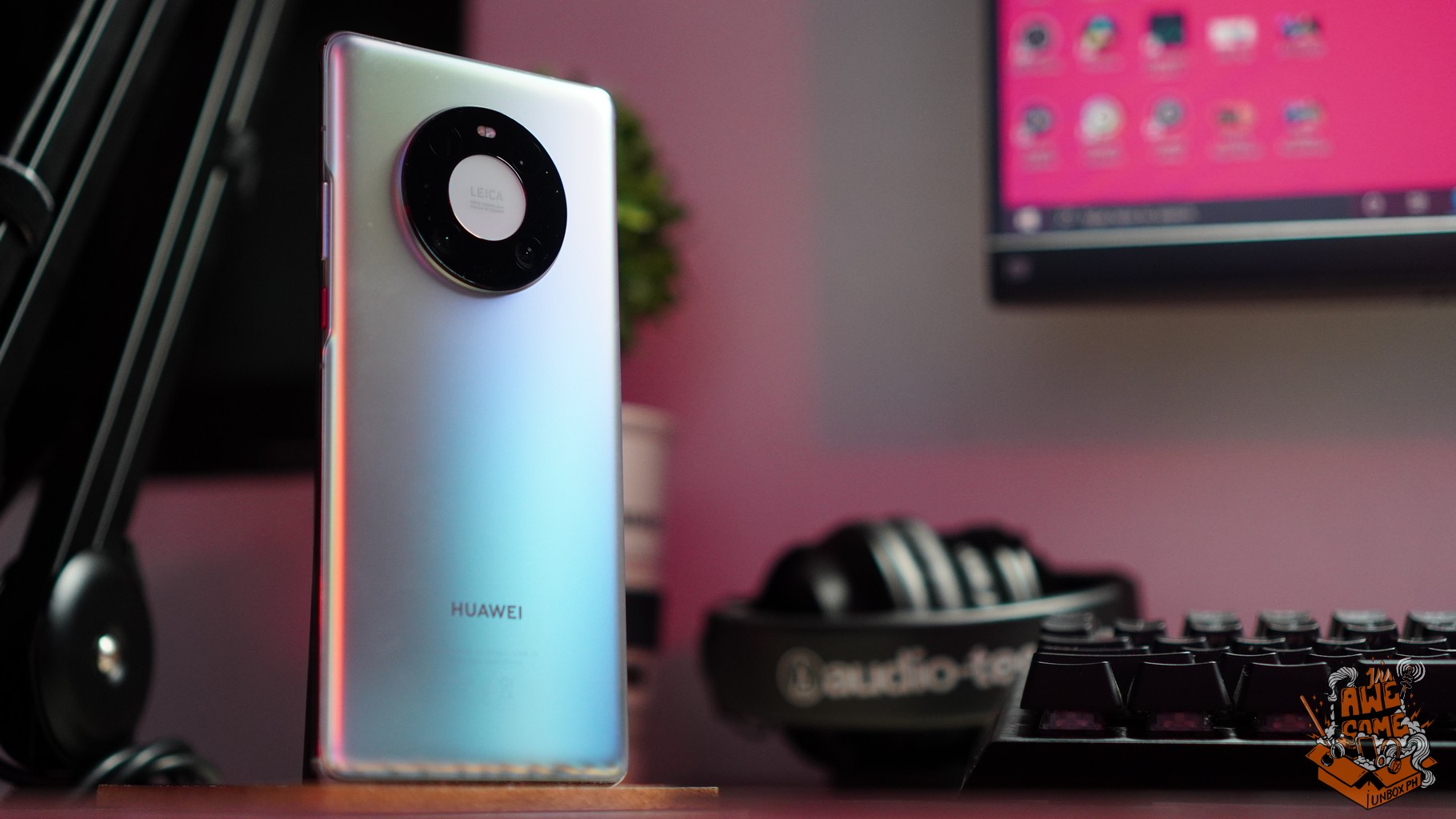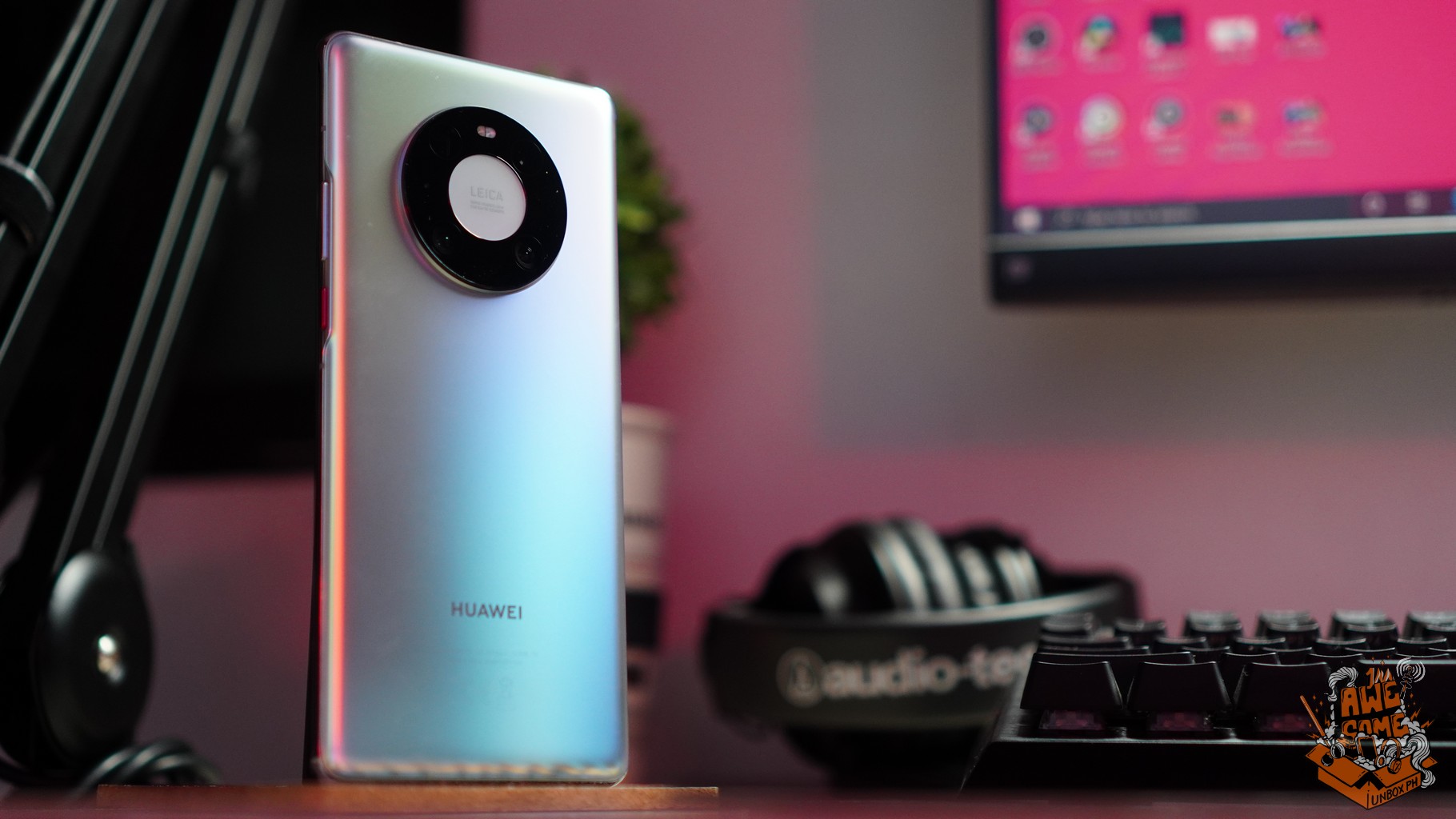 The big difference between the two phones is Huawei's new 20-megapixel wide-angle camera that has an f/1.8 aperture lens as well as autofocus capabilities. Huawei has made a slight trade-off with their wide-angle lens in terms of FOV, as it's only a bit over 100 degrees but you get much clearer, brighter photos – you'll see it in our shots later below.
As for the selfie cameras, the Huawei Mate 40 Pro uses a 13-megapixel f/1.24 wide-angle sensor, while the Samsung Galaxy Note 20 Ultra comes with a 10-megapixel f/2.2 aperture lens.
Photoset 1: Bright scenes
Both phones manage to take really good photos in plenty of light, exhibiting excellent clarity as well as dynamic range.
Taking a closer look through you'll see slight differences in the photos, with shots taken by Huawei's Mate40 Pro looking warmer, as well as exhibiting more contrast compared to the Samsung Galaxy Note 20 Ultra.
Photos that were taken up close also tend to be sharper on the Huawei Mate40 Pro. While Samsung has done a good job in resolving the focus issues that plagued the Galaxy S20 Ultra and applied those lessons to their new flagship, the Mate40 Pro just performs better in this regard.
Wide-angle shots look similarly better in the Mate40 Pro, and while you are losing a bit in terms of overall FOV, you're gaining better detail overall thanks to the higher resolution camera, as well as a better focus since the ultra-wide shooter has an AF, while the Galaxy Note 20 Ultra is a fixed-focus lens.
Photoset 2: Dark scenes
Huawei's flagship phones are low-light kings, able to capture a huge amount of light even in the darkest of scenes. While Samsung has made up a lot of ground regarding this, the disparity between the two devices when it comes to shooting in low light is still pretty wide, with the Mate40 Pro still taking the crown in this regard.
The larger aperture opening on the Mate40 Pro's wide-angle shooter also gave the phone a bigger advantage when shooting in low light VS the Galaxy Note 20 Ultra.
Photoset 4: Selfies
Yet again Huawei's Mate40 Pro wins here, as the shots that were taken by its front-facing camera allow you to take regular selfies as well as wider 100-degree FOV ones when needed, handy for those socially distanced shots.
Samsung's Galaxy Note 20 Ultra also is a little aggressive when it comes to smoothing out imperfections in your skin, which leaves a photo that looks a tad artificial for our taste.
Photoset 5: Zoom shots
Both phones have 5x optical zoom capabilities thanks to their periscope lens which you can push out to 10x via hybrid zoom (optical + software processing) and up to 50x via digital zoom.
It's tough to declare a clear winner in this regard since shots taken by both phones looks so similar, so we're calling this one a tie.
Video:
Thanks to Huawei's improvements on the wide-angle camera (which is the default camera used when taking videos) the Mate40 Pro excels at taking video as well. The Mate40 Pro has punchier colors compared to Samsung's Note 20 Ultra, which is surprising considering that the Note 20 Ultra uses its main shooter to take videos. Huawei also added a few new features to match some of Samsung's videography improvements, including AI tracking for subjects (where the camera locks onto the subject of your video and uses AI tech to keep them in frame), as well as Dual View recording mode which allows video capture from both the front and rear camera at the same time.
And because Huawei has upped the aperture on the wide-angle camera, taking videos at night isn't a problem either, something that the Note 20 Ultra had a bit of trouble with as you can see in our sample footage.
Wrap-up and conclusions:
While both phones are excellent shooters in their own regard, Huawei's Mate40 Pro is able to deliver better shots in both daylight and at night, no matter what camera we used.
Samsung has made great strides in catching up with their Chinese rival, but Huawei hasn't been sitting on their laurels either and made sure that each camera on their flagship delivered the very best performance available on a smartphone, and the results speak for themselves.
Huawei's Mate40 Pro is one of the best phones you can get for mobile photography and is currently sitting on the top of the heap in DxOMark's smartphone rankings, with a score of 139. Samsung's Galaxy Note 20 Ultra currently sits in 10th place, with a score of 126.
If you're the sort that really cares about photos and videos taken from a smartphone, then the Mate40 Pro should be at the very top of your list. And it isn't a one-trick pony either – it's also a great phone overall, thanks to its incredibly powerful hardware, gorgeous screen, and 5G capability. It's one of the best phones currently out in the market today, bar none.
The Huawei Mate40 Pro retails for Php 55,999 for the 8GB/256GB variant and can be bought here.
The Samsung Galaxy Note 20 Ultra retails for Php 67,990 for the 8GB/256GB variant and can be bought here.
Comments (1)