Review Verdict: The ASUS ZenFone 8 Flip is a great flagship for anyone looking for a high-performance device that won't break the bank in the Philippines. If you're willing to look past the quirky motorized flip camera then there's plenty of things to love about this flagship device. 
ASUS ZenFone 8 Flip Specs:
Snapdragon 888 processor
8GB LPDDR5 RAM
256GB UFS 3.1 storage
6.67-inch Full HD+ AMOLED display, 90hz refresh rate, 1ms response rate
64-megapixel f/1.8 IMX 686 main camera with PDAF, 12-megapixel f/2.2 IMX 363 ultra-wide-angle camera, 8-megapixel telephoto camera with 3x optical zoom
4G, 5G
WiFi 6e, Bluetooth 5.2, in-display fingerprint scanner
Stereo speakers
5000mAh battery
30w fast charging
Android 11
Pros
No selfie cutout
Beautiful screen
Flip out mechanism tougher than ever
Powerful processor
Cons
There's still plenty that can go wrong with the flip-out design
ASUS has a winner in its hands with the new ZenFone 8 Flip. This particular phone may look quirky and odd, but it's every bit as solid as the majority of flagship phones sold in the Philippines.
Design
We've gotten used to the unique styling of the ZenFone 8 Flip, and I can't believe how much I've missed using a phone that's all screen and no notch. Sure, you'll have to live with a motorized camera module that mainstream phone brands have all but abandoned, but hey, that's a sacrifice I'm willing to make to not see a notch every time I unlock my phone.
It's not like that flip camera is bad – it's really tough (ASUS says it's rated for up to 300,000 flips in its entire lifetime or around 150 flips per day for 5 years), and for someone who probably uses the front camera of his phone maybe once or twice a week, it's not really a deal-breaker.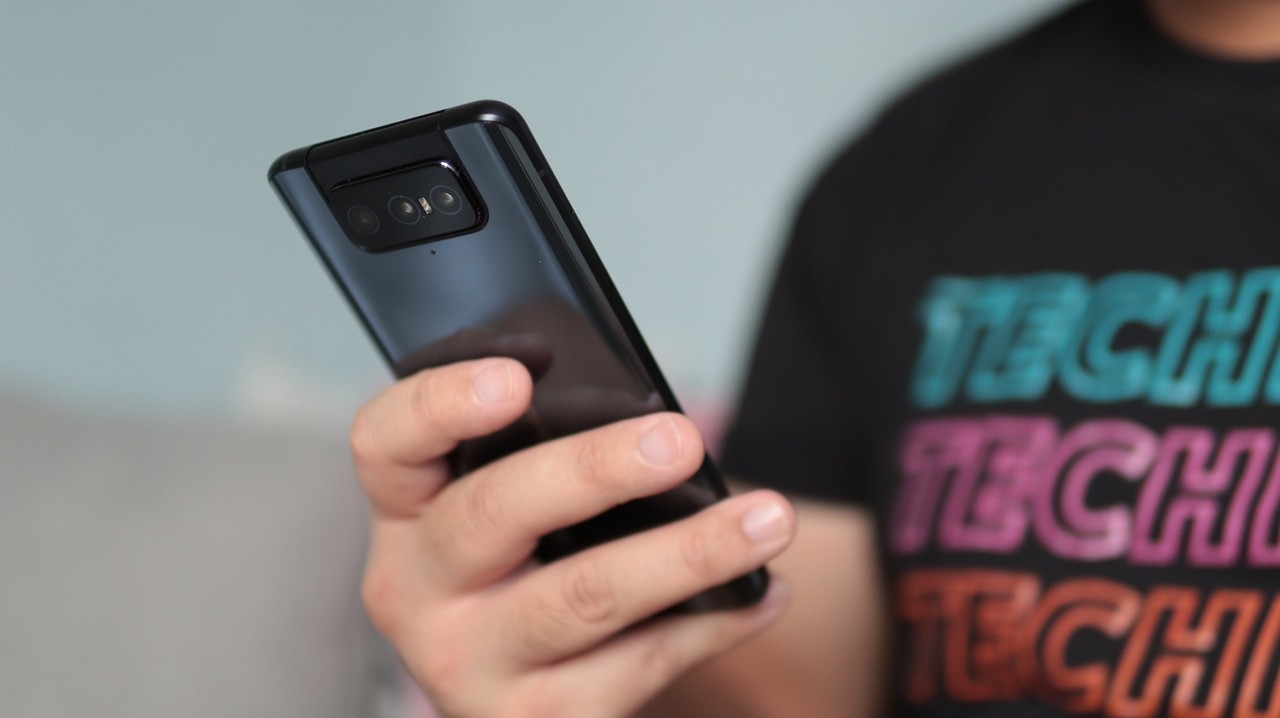 The phone's as sleek and premium as any flagship phone made in 2021, with the front and back panel protected by Corning's Gorilla Glass 6. The frame of the phone is made from machined aluminum for added durability.
I like how the phone looks overall, from the curved back to the color-blocked power button down to the port and plug placement. The only thing I don't like about it is how insanely quick it is to pick up smudges, but that's not really something unique to it.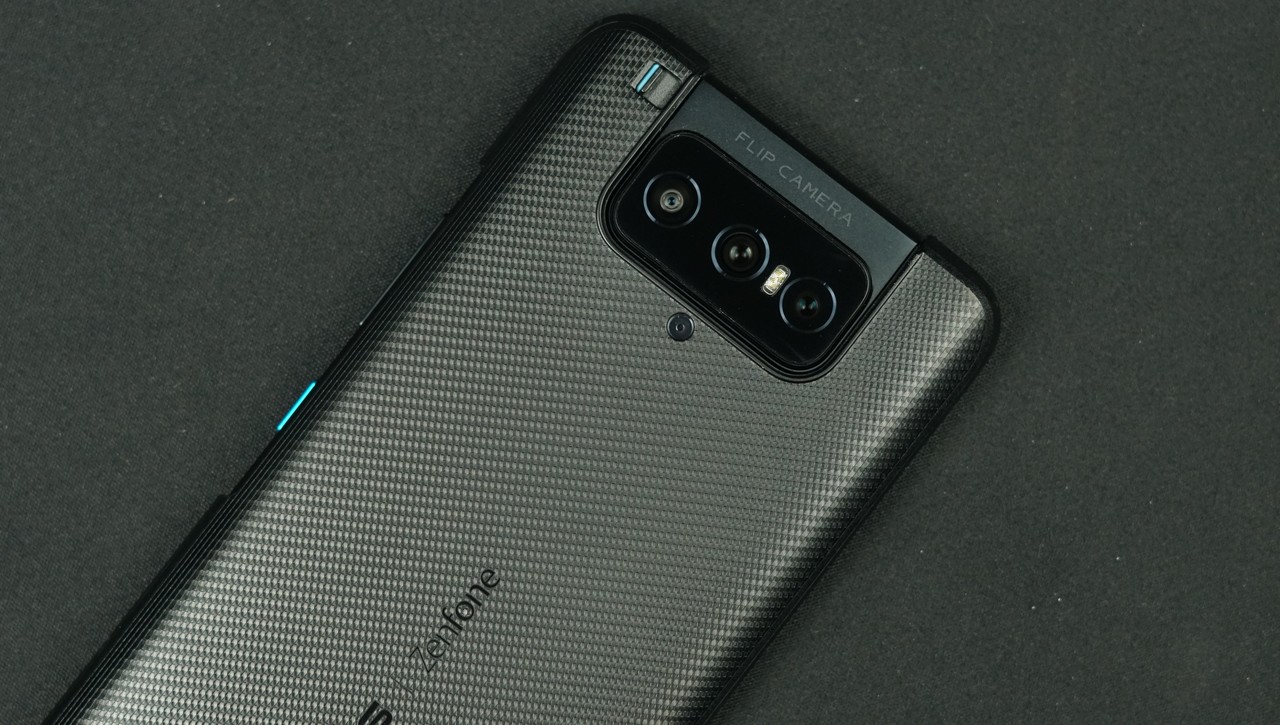 ASUS does throw in a hard case that has a physical lock for the flip camera, which makes it easier to protect the phone's back panel from scratches and dings accumulated through daily use.
The phone doesn't have an IP rating which is understandable considering the motorized camera mechanism, though it's still a little disappointing considering its peers are IP-rated.
Display
The ZenFone 8 Flip uses a 6.67-inch Samsung-made AMOLED panel that has a Full HD+ resolution. The refresh rate is capped at 90Hz, which is a little disappointing considering its peers usually sport 120Hz refresh rates or higher.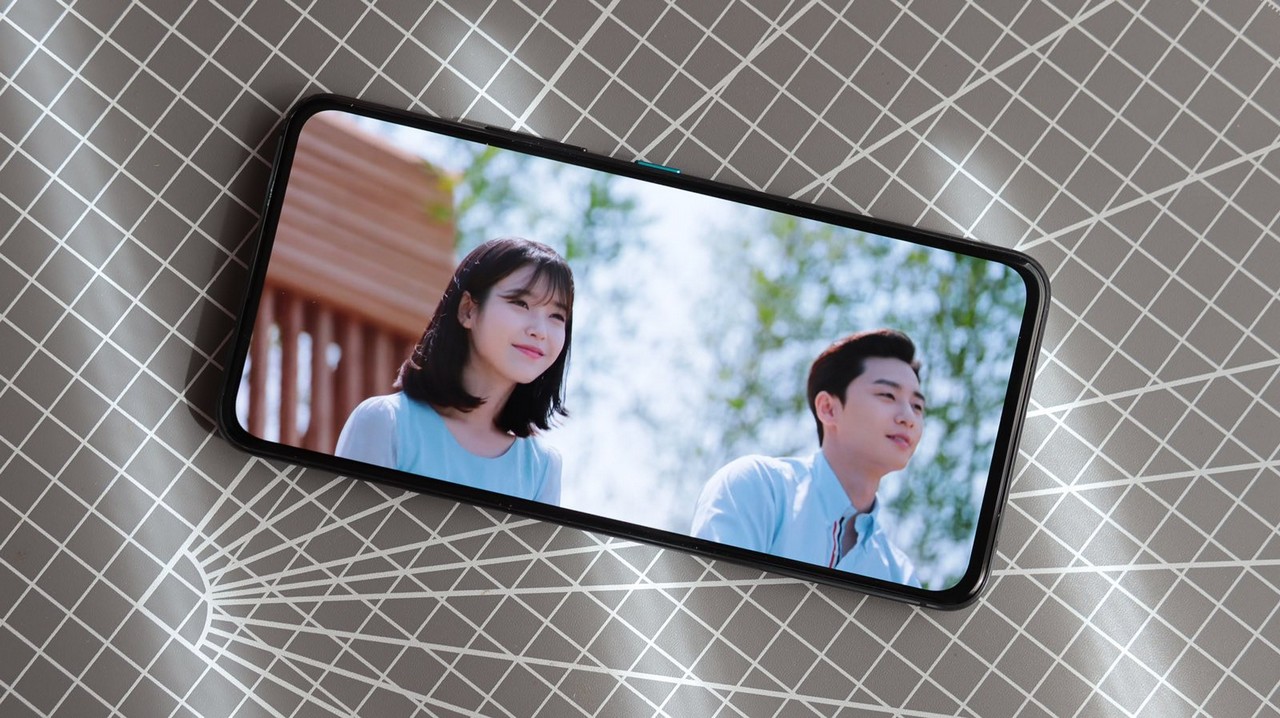 That being said, I never really minded the "lower" refresh rate considering how gorgeous the panel is. You're getting a DCI-P3 color gamut coverage, 700 nits of brightness as well as HDR10+ and SGS low blue light certification.
I can't keep telling you how much like the fact that the phone has an all-screen display unmolested by a front-facing notch. Sure some may see that as a shallow reason for liking the display of the ZenFone 8 Flip so much, but it really is nice to enjoy YT videos, movies, and games without a notch ruining the view.
Camera
What's nice about ASUS's rotating camera system is the fact that you get the same cameras for selfies as you do for regular shooting.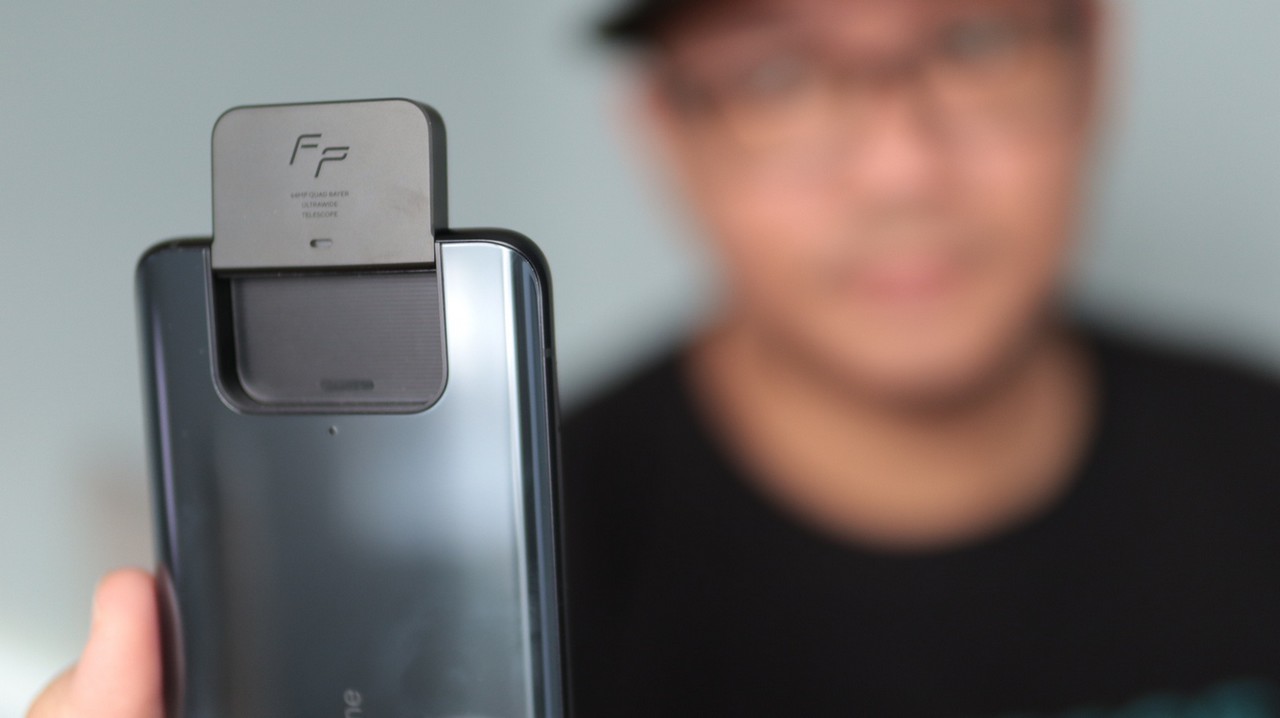 The main shooter is a 64-megapixel Sony IMX686 with an f/1.8 aperture lens, PDAF, and 8K video recording capability. The secondary camera is a 12-megapixel Sony IMX 363 wide-angle camera with an f/2.2 aperture lens while the third camera is an 8-megapixel OmniVision OV08A sensor with a 3x telephoto zoom lens.
Photos taken with the main sensor looked good, had plenty of detail, and performed well even with middling daylight. The lack of OIS does hurt the phone's ability to take clearer photos in darker situations either, and overall the phone puts out great snaps for the hardware.
Performance
There's no questioning the ZenFone 8 Flip's performance, thanks to its flagship Qualcomm Snapdragon 888 processor that has 8GB of LPDDR5 RAM and 256GB of UFS 3.1 storage.
Benchmarks against ASUS' own gaming-focused ROG Phone 5 yielded surprising results, results that we're simply going to chalk it up to better software optimization for the ZenFone 8 Flip.
Thanks to the phone's flagship processor, there's no app that the ZenFone 8 Flip can't run well – games like Genshin Impact run flawlessly on it even on the highest graphical setting, and that full-screen display makes it all the more enjoyable to use.
Software-wise the phone utilizes ASUS' ZenUI overlay laid on top of Android 11. ZenUI has done a lot of growing up in terms of design and maturity – it's no longer a bloated mess like before.
The ZenFone 8 Flip has a 5000mAh battery pack, though ASUS caps fast-charging speeds to just 30W. The phone also doesn't have wireless charging, which is a little annoying considering a lot of top-end devices offer this charging method.
Battery life is pegged at 12 hours and 21 minutes using PCMark's battery benchmark, which basically means you get all-day battery life from this phone.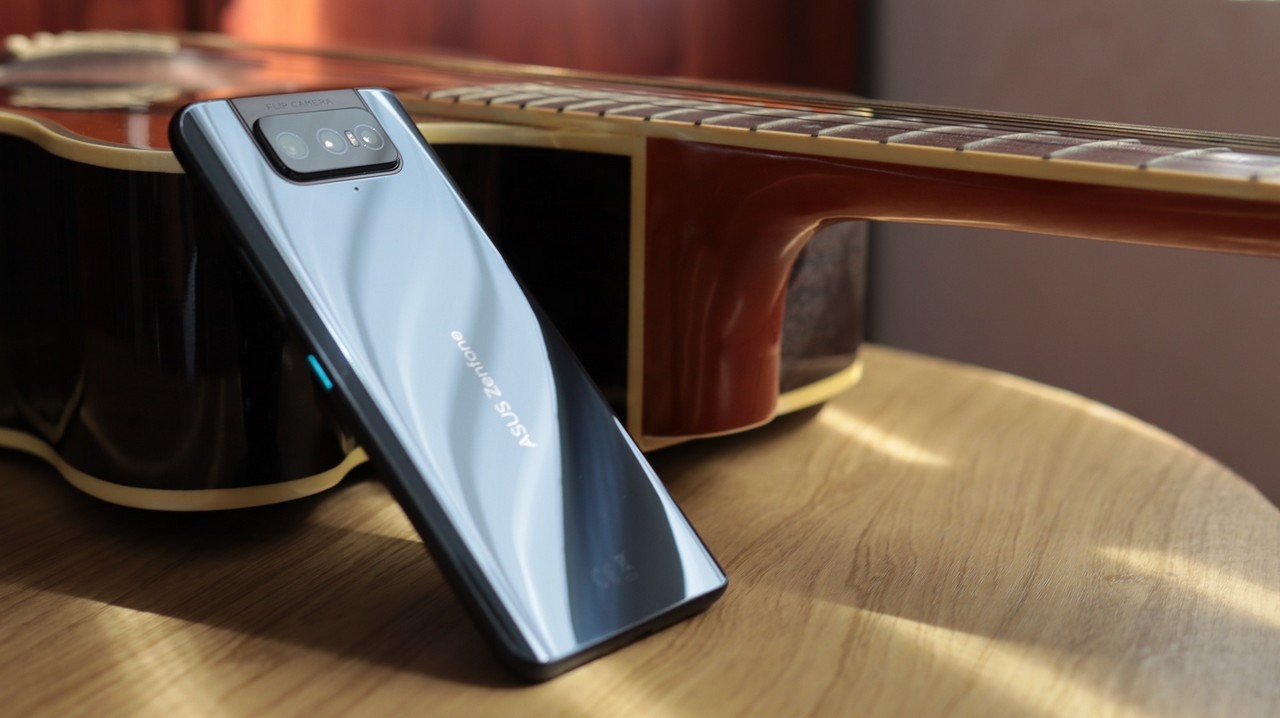 Wrap-up and verdict
Our review for the ASUS ZenFone 8 Flip in the Philippines confirms that it's a great flagship phone if you're looking for a device that has powerful internals as well as a big, gorgeous, notch-less screen. While it doesn't have niceties like wireless charging or IP protection, it's still a great deal considering how much it is.
ASUS ZenFone 8 Flip Review Price Philippines
The ZenFone 8 Flip is priced at Php 39,995 for the 8GB/256GB variant.
Comments (1)