Review Verdict: The Fitbit Charge 5 is one of the more expensive fitness trackers in the Philippines, but it comes with a comprehensive set of features that should satisfy the most demanding fitness enthusiast. 
Pros
Comprehensive fitness tracking features
Reliable strap design and build
Bright AMOLED display
Cons
ECG monitor, Fitbit Pay not yet available in the Philippines
No native music controls
Fitbit is known for its fitness trackers and smartwatches, and the Charge 5 looks to be its most feature-packed fitness tracker to date. While it is on the expensive side, the Charge 5 comes with a premium build and a comprehensive set of fitness tracking features that includes a comprehensive analysis of your wellness if you have Fitbit Premium, though it does come with a steep price tag.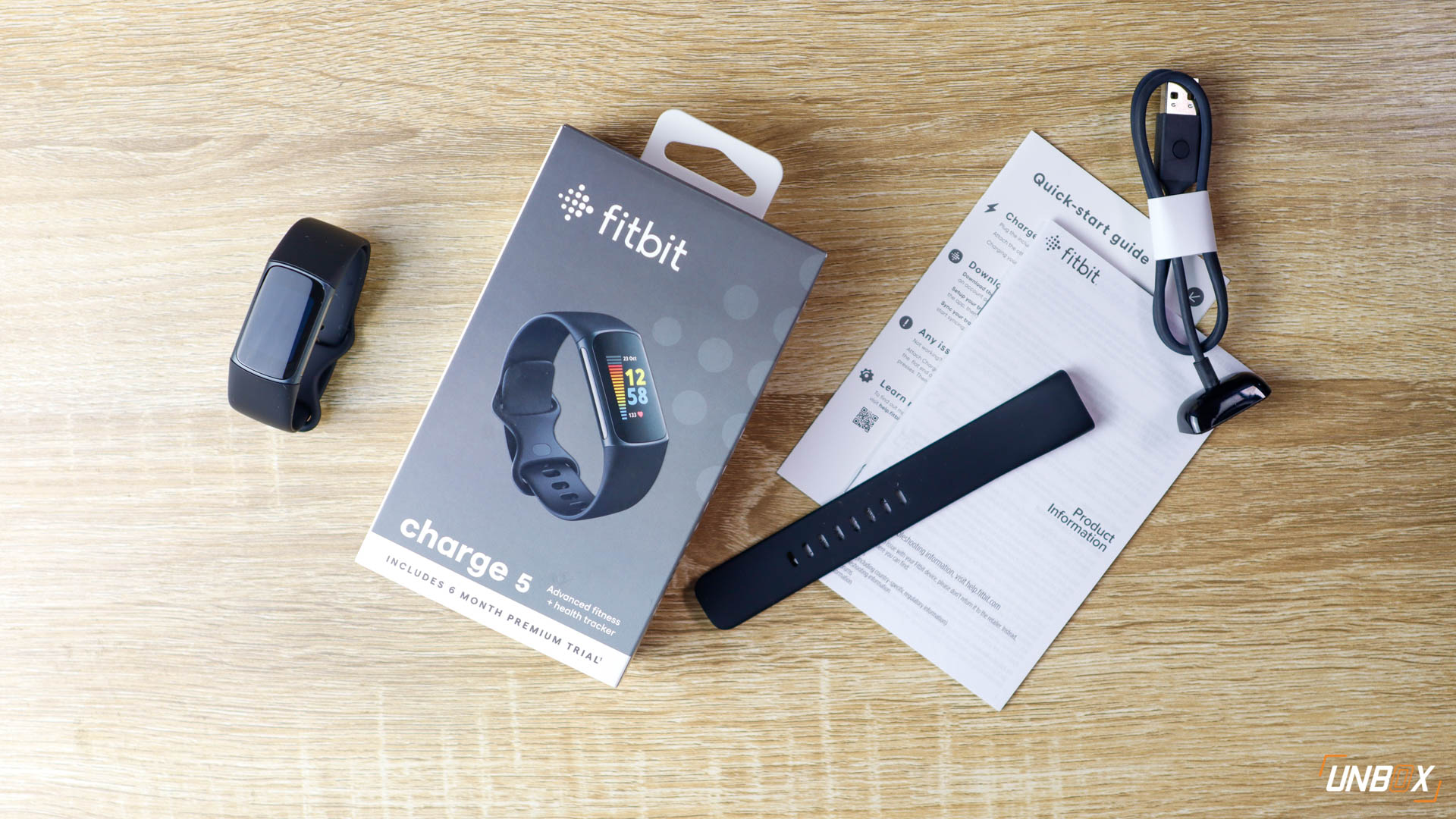 Design and fit
Compared to the Charge 4, the Charge 5 is bigger and feels more premium with its stainless steel case. Our review unit is in graphite, and the sides of the case contain a stainless steel strip that functions as electrodermal activity (EDA) sensor. Underneath the Charge 5 are its charging pins and an array of sensors. While it has an ECG sensor, the feature is not yet available in the Philippines as of this writing, and Fitbit is expected to enable ECG tracking in the future via an update.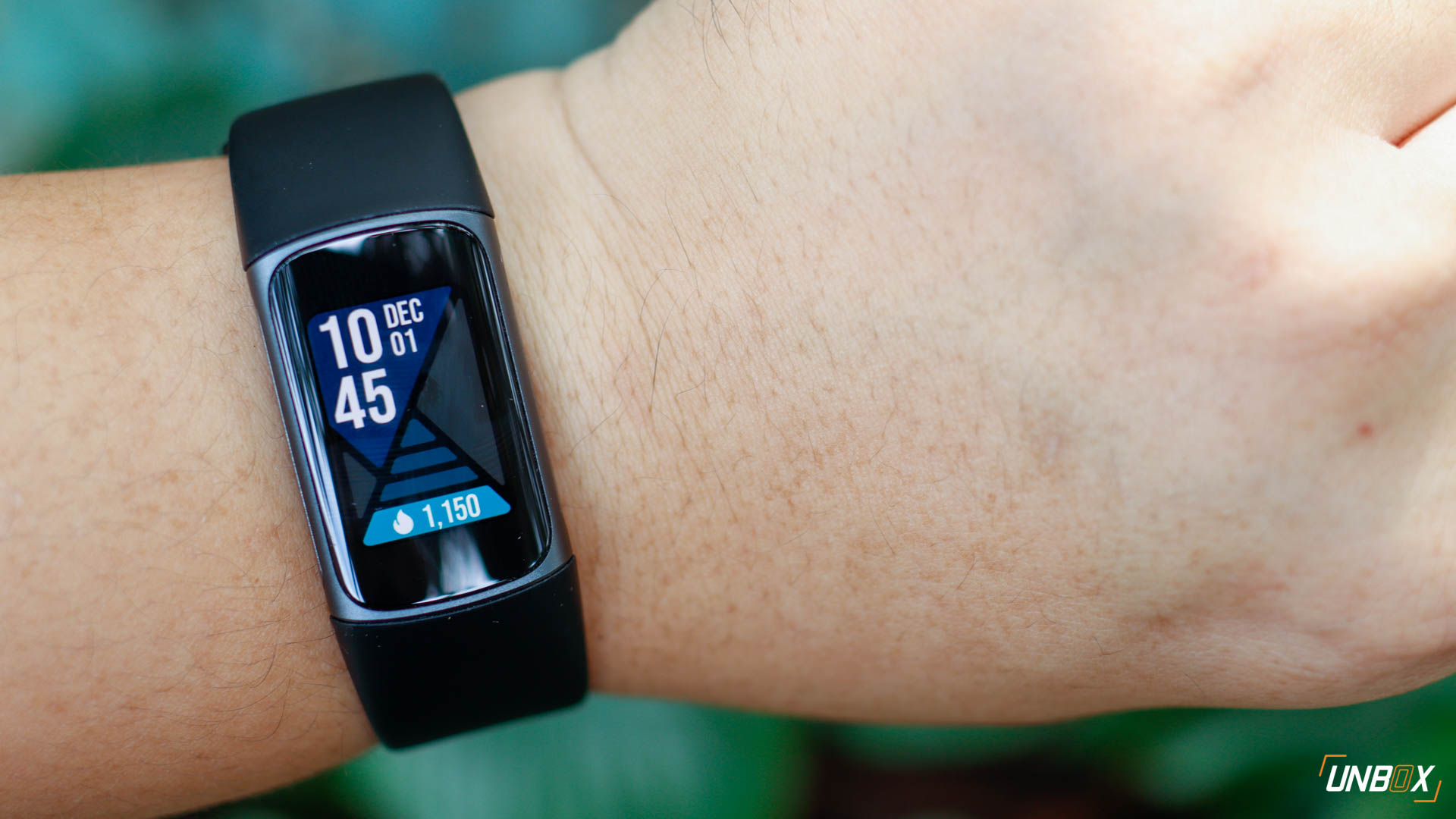 Fitbit claims that the 1.04-inch color OLED touchscreen on the Charge 5 is two times brighter than the monochrome display on the Charge 4. At its default brightness setting, the Charge 5's display is very readable even under direct sunlight. There's an always-on option on the Charge 5, but I advise against turning it on–activating this option would drastically decrease  battery life.
The Charge 5's screen is only protected by Gorilla Glass 3, not Gorilla Glass SR+, which is specifically made for wearables. That being said, the glass protection on the Charge 3 should be adequate enough for daily use.
The Charge 5 comes with two straps to accommodate all wrist sizes. I had to use the large strap set, as the small strap set that was installed was too small for my gargantuan wrists.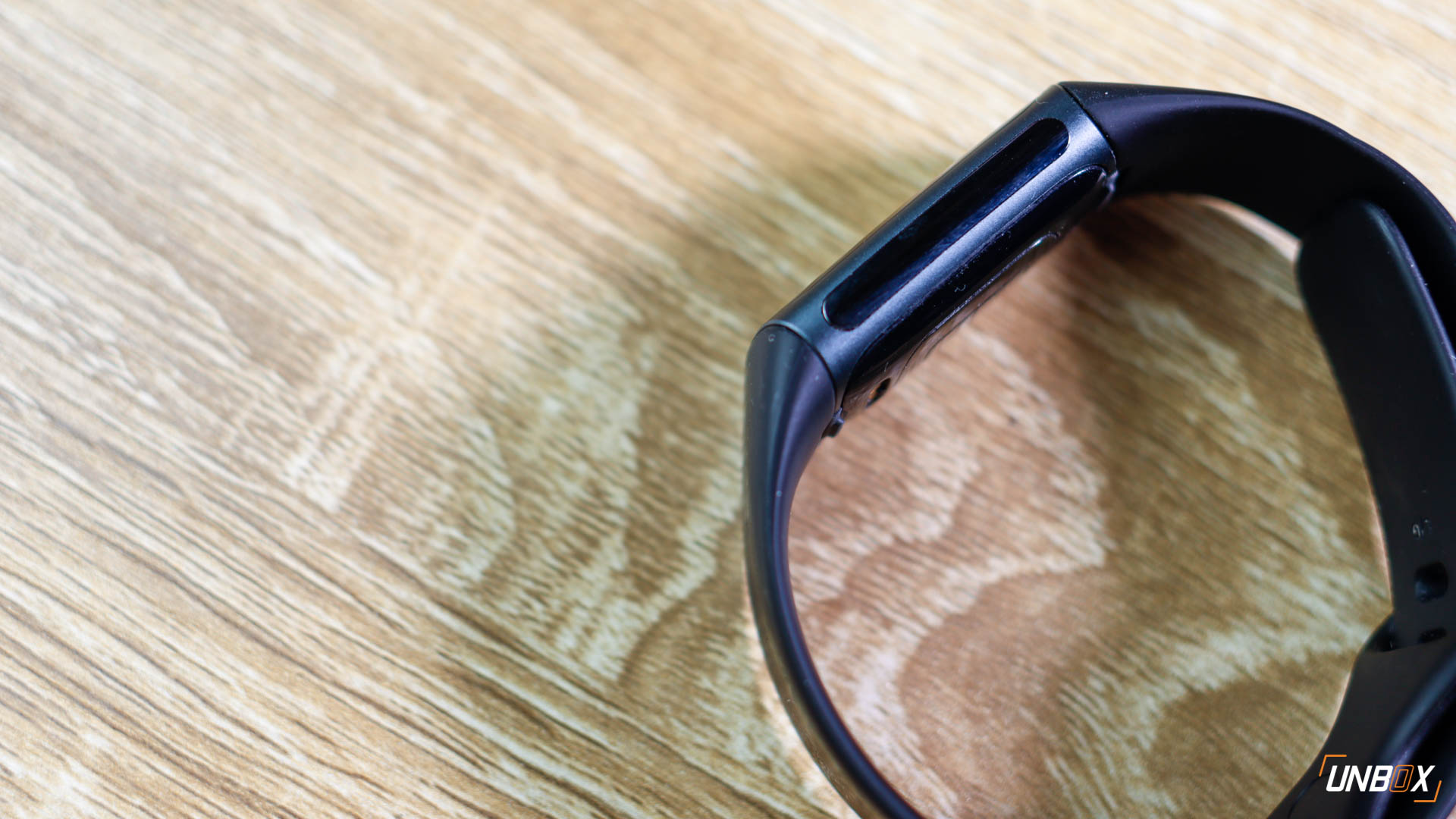 User Interface and features
Like all Fitbit products, the setup for the Charge 5 is done by syncing it with your phone via the Fitbit app. The setup process is pretty fast: save for a software upgrade, everything went on smoothly. The app gives you a comprehensive overview of your fitness health beyond the usual step tracking.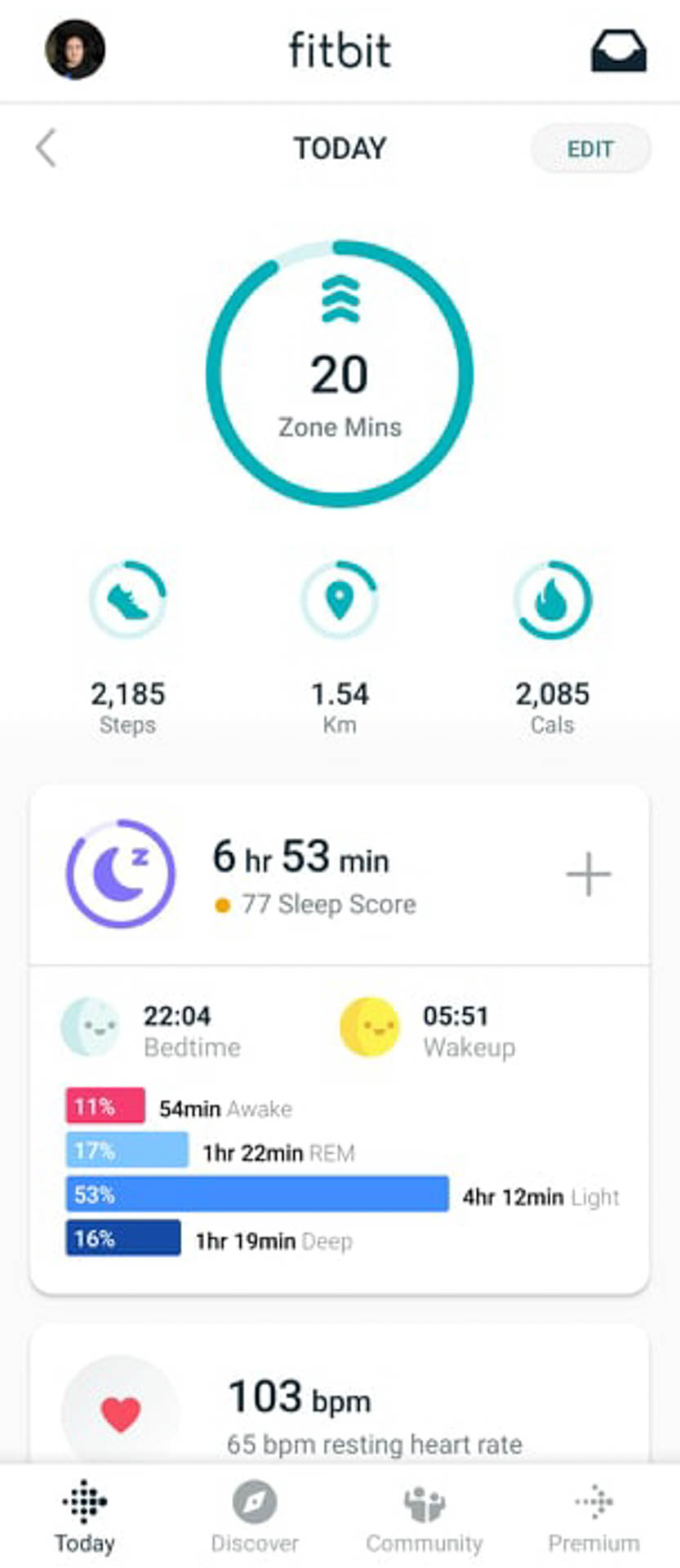 The app itself lets you customize what you see, ranging from heart rate, sleep tracking, stress management, to monitoring food and water intake. The app lets you input as much data as you need, ensuring that one can closely monitor their overall wellness.
If that's not enough, the Charge 5 comes with 6 months of Fitbit Premium ($9.99/mo after the trial period) for a more comprehensive analysis of your health and wellness, along with access to over 200 workouts and mindfulness sessions. The paid subscription is meant for hardcore fitness enthusiasts, and casual users should do fine with everything the Fitbit app has to offer.
The app also lets you customize your Charge 5 by changing watch faces, managing apps, and adding payment cards via Fitbit Pay. We did not get to try out the Charge 5's tap-to-pay feature as of this writing since no banks in the Philippines support this feature yet for their credit and debit cards.
Beyond the rather comprehensive fitness tracker features, the Charge 5 also lets you respond to messages from Viber, WhatsApp, and Messenger with quick replies. Music controls are a strange affair on the Charge 5: while the Charge 4 did have native support for Spotify, you will need to do a workaround on the Charge 5 to manage music playback via the fitness tracker's notifications tab. While it is still possible to control music on the Charge 5, it is not as intuitive as those found on more affordable fitness trackers.
While Fitbit rates the Charge 5 for up to 14 days on a single charge, we got around 7 days of battery life with our preferred settings (dynamic GPS on, always-on display disabled), which is fairly decent for a fitness tracker. Enabling always-on display sips up battery life, only giving us around 4 days of battery life.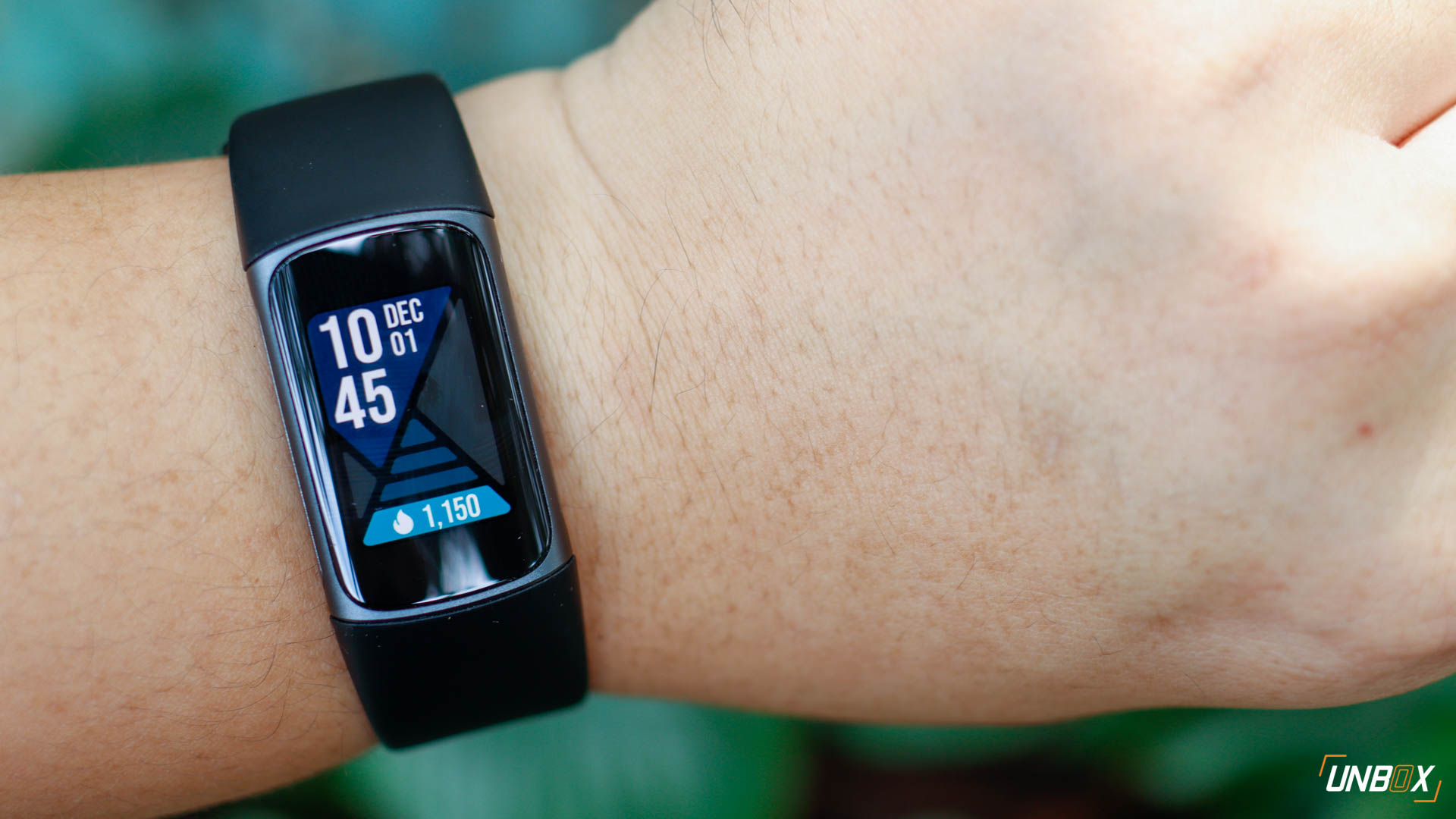 Wrap up and Conclusions
The Fitbit Charge 5 may be on the expensive side, but our review proves that it is one of the most premium and feature-packed fitness trackers in the Philippines. Its Php 12k asking price gives you a quality fitness tracker that has a very solid build, along with a comprehensive set of fitness tracking tools that should satisfy even the most hardcore fitness enthusiast–especially if they decide to splurge on Fitbit Premium. The Charge 5 is a work in progress, as some of its key features like the ECG sensor are still not available as of reviewing it, and should be enabled in the future via a software update.
Fitbit Charge 5 Review Price Philippines
The Charge 5 has a price of Php 11,990 and is available at Fitbit's official Lazada and Shopee stores, and at select Digital Walker stores.
Comments (0)