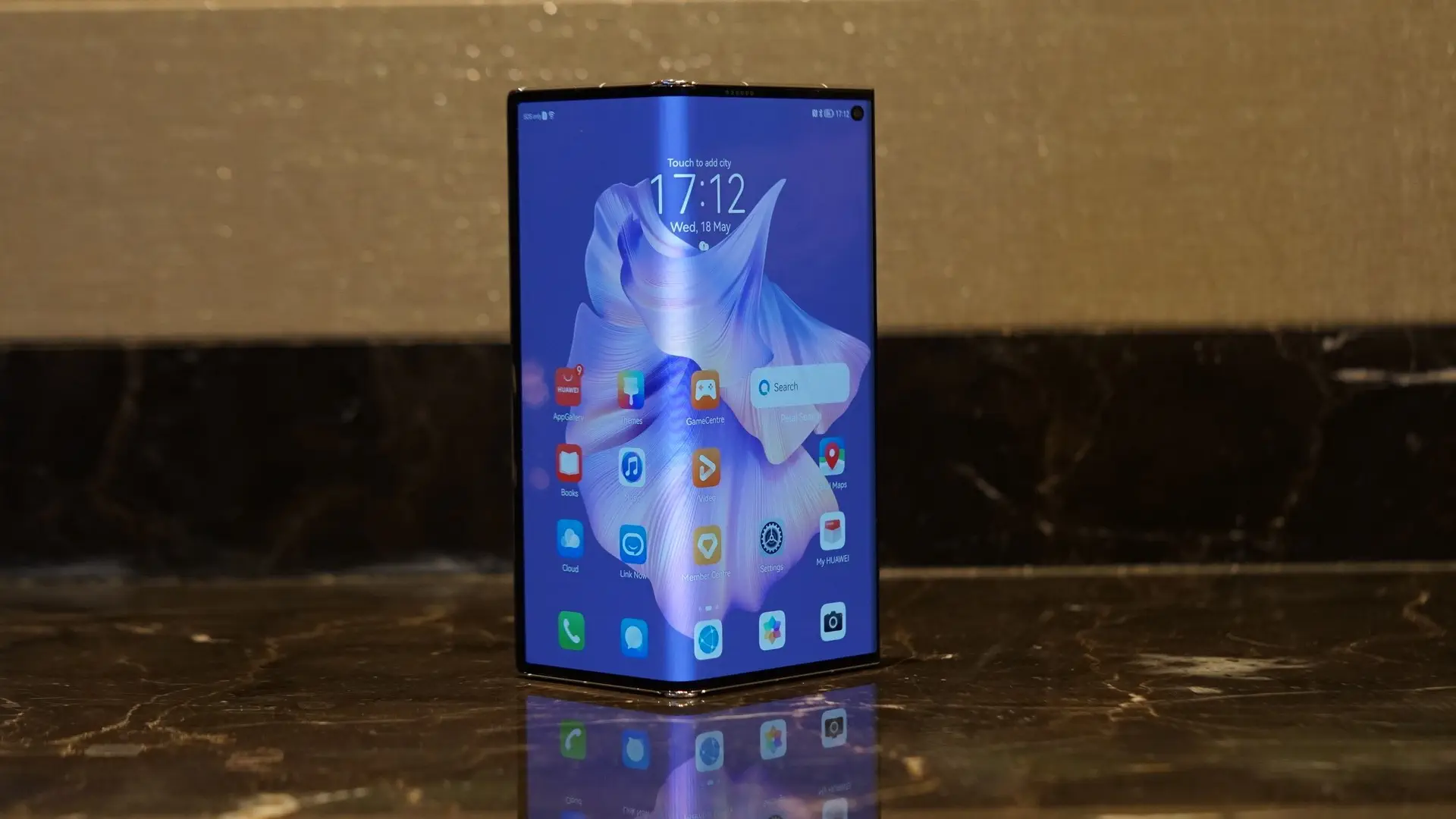 Initial Verdict: The Huawei Mate Xs 2 is a fantastic foldable that solves many of the problems of similar devices as we've seen in our quick review. There's virtually no crease on the enormous screen, and its thin and light profile makes it less of a hassle to bring compared to other offerings in its class.
Pros
The screen has virtually no crease
Thinner and lighter than comparable devices
Uses the same display no matter if it's closed or not
Cons
No 5G
Outie display might be susceptible to damage
Huawei Mate XS 2 Specs Philippines
Snapdragon 888 processor
8GB/12GB RAM
256GB/512GB internal storage
7.8-inch foldable display, 120hz refresh rate, 2200 x 2480 resolution, 10-bit color
Triple rear cameras: 50-megapixel f/1.8 main camera with PDAF; 8-megapixel f/2.4 telephoto camera with 3x optical zoom and OIS; 13-megapixel f/2.2 ultra-wide-angle camera; LED Flash
10.7-megapixel f/2/2 selfie camera
Dual SIM
3G, 4G, LTE
WiFi 6, Bluetooth
Side-mounted fingerprint scanner, M-Pen 2s stylus
4600mAh battery
66w wired charging
Android 11 with EMUI 12
After its debut in China, Huawei is bringing its newest foldable into the Philippines. The Mate Xs 2 has a lot going for it, though it does come with its own caveats if you decide to buy it.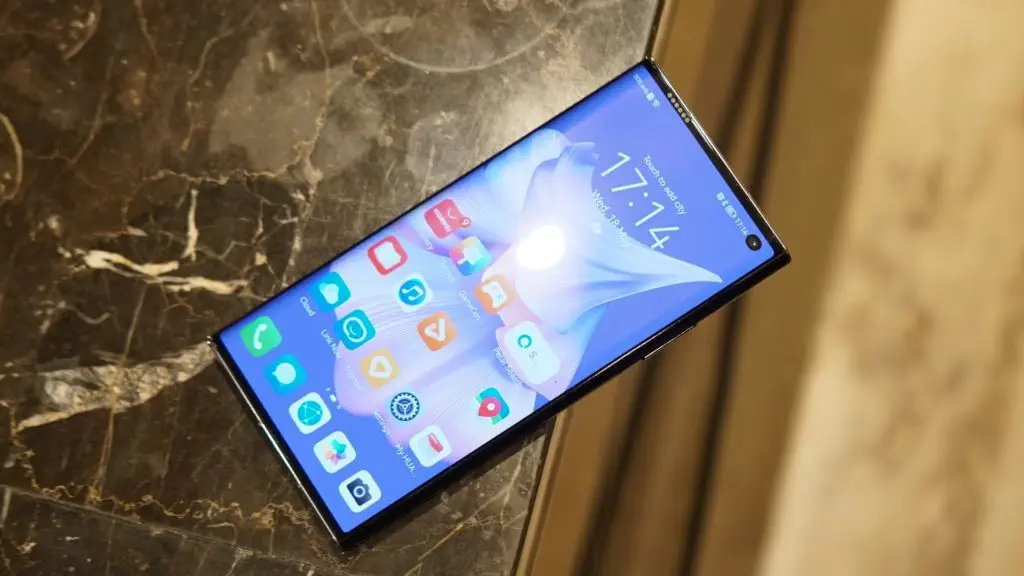 Design
Huawei's stuck with their external-facing screen ever since they joined the foldable race vs the internal screen of their rival, and that hasn't changed with the Mate Xs 2. There's certainly a case to be made with either orientation, but Huawei's convinced that the external facing "outie" screen is superior for a number of reasons.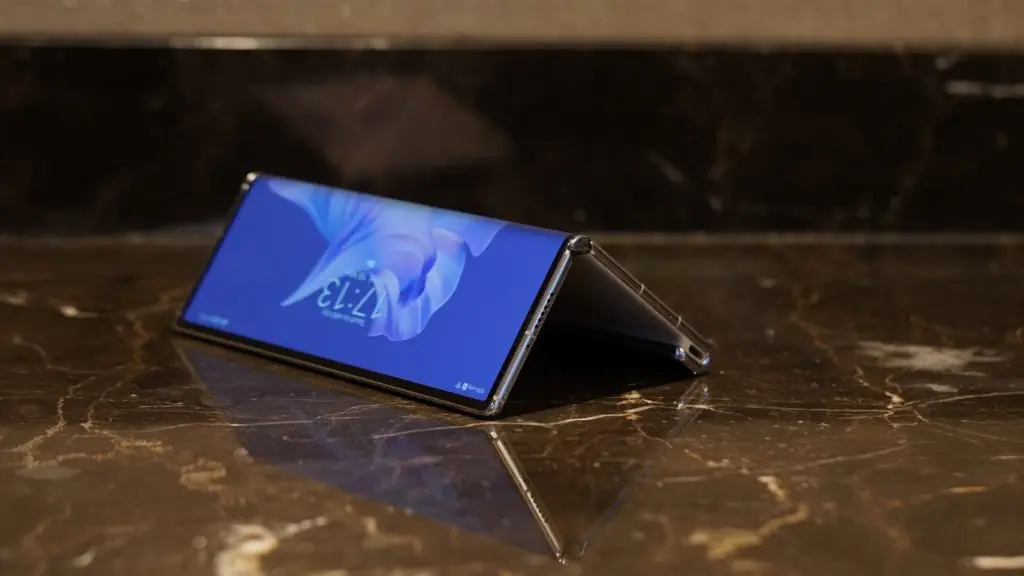 Because the screen is on the outside of the fold instead of the inside, Huawei has managed to engineer both the hinge and the display in a way that virtually eliminates the unsightly crease that usually plagues foldable devices. While we only had a few minutes with the Mate Xs 2 during the launch, we couldn't really spot the crease on it no matter how hard we tried. It's definitely there but you really have to make an effort to find it, unlike on the Galaxy Z Fold3.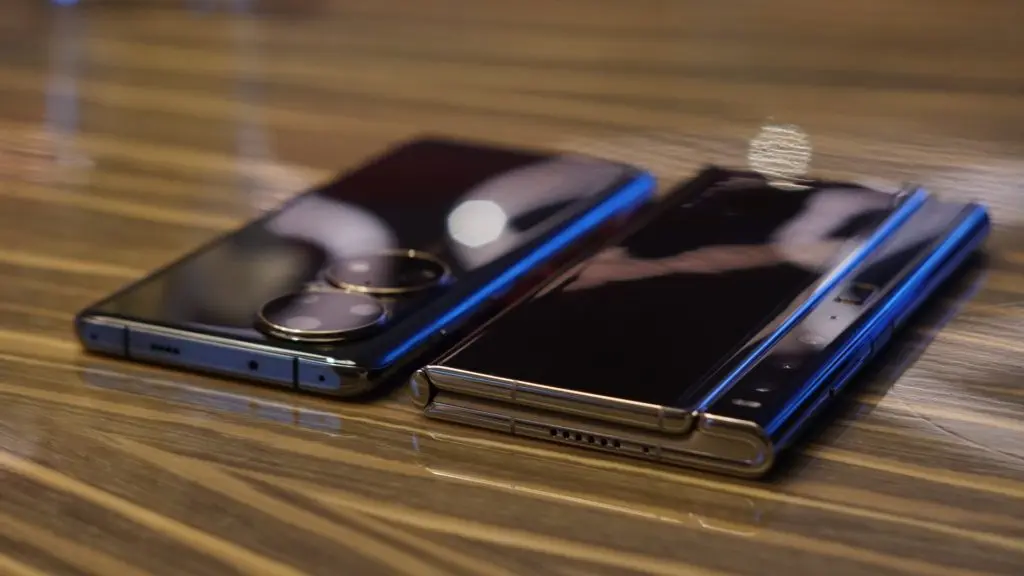 The "outie" orientation of the display also means that Huawei didn't need to use an auxiliary screen, resulting in a thinner phone overall. The hinge design also reduces the overall thickness of the phone VS the competition and also gives it a lighter profile overall.
The folding action of the display is a little stiff, though that may be because the phone that we handled was an engineering unit. In its defense, the display locked securely when folded, and only released with a deliberate button press.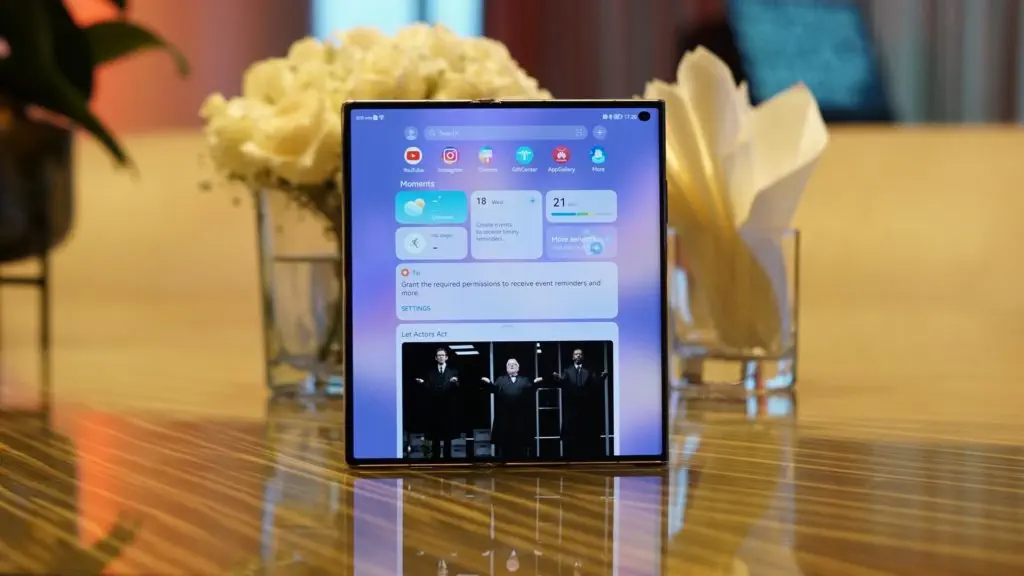 Display
The Huawei Mate Xs 2's display measures 7.8-inches when unfolded, and has a 2200 x 2480 resolution panel. The display shrinks down to 6.5-inches (around 1176 x 2480 resolution) when it's folded, giving users a lot more real estate compared to the Galaxy Z Fold3.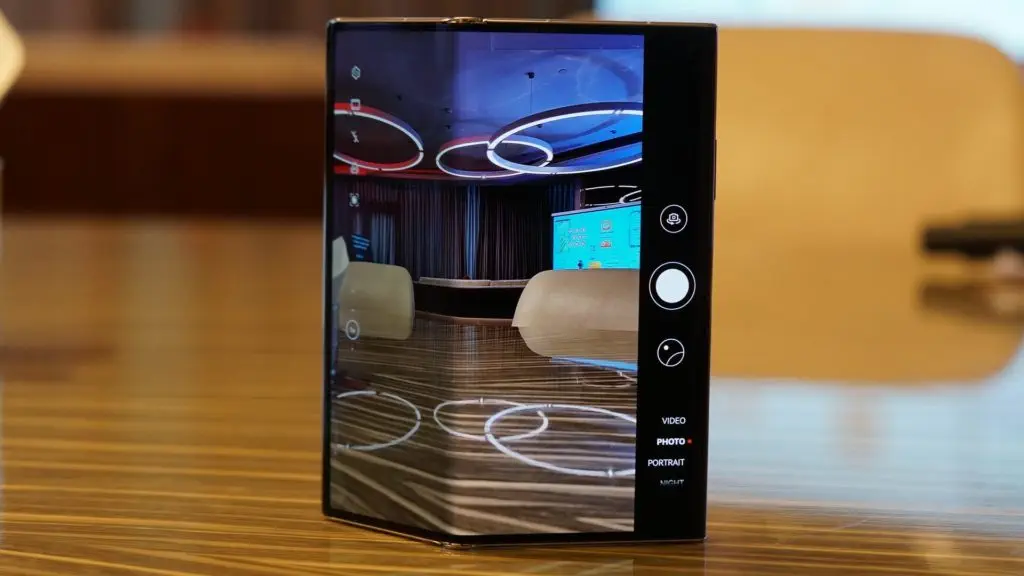 Huawei claims that the display is tougher than the competition too – although we didn't get solid numbers on what kind of abuse that display could take, a Huawei executive gleefully dropped the Mate Xs 2 on the tiled floor of the venue we were in repeatedly without any visible damage. To be fair, the exec made sure to drop the Mate Xs 2 flat on its back and front during the demo, but for them to keep dropping such an expensive foldable that way bears mentioning.
As for the specs of the display, you're looking at a 120Hz refresh rate, 1 billion colors overall, and an 89.8% screen-to-body ratio overall. It's a great-looking display, and we're excited to take it through its paces when we finally start our formal review process.

Cameras
Huawei has always made it a point to put great cameras on their flagship foldable, and the Mate Xs 2 is no exception. The primary camera is a 50-megapixel shooter with an f/1.8 aperture lens with Laser AF and PDAF and is likely the same sensor that's found on the P50 Pocket. There's also an 8-megapixel 3x optical zoom lens here as well, and a 13-megapixel ultra-wide camera as well.
Performance, software, and battery
The Mate Xs 2 is powered by a Qualcomm Snapdragon 888 chipset, paired with either 8GB or 12GB of RAM, and either 256GB or 512GB of UFS SSD storage. We're a little disappointed that there's no Qualcomm Snapdragon 8 Gen 1 onboard, as well as the absence of 5G on such an expensive phone.
The Snapdragon 888 chipset is still a potent SoC, but it's getting a little long in the tooth. That being said there are really no issues here in terms of usability or performance – you really have to run benchmarks with Snapdragon 8 Gen 1 phones to see the difference.
Running The Mate Xs 2 is Huawei's EMUI 12 and not Harmony OS which is the OS of choice of the device in China. As is with most Huawei devices sold globally, the Mate Xs 2 doesn't have access to Google services which really isn't a surprise nowadays – instead, you'll have to settle with AppGallery and Petal Search for your smartphone app needs.
Keeping the lights on is a 4600mAh battery with support for 66w charging. That's bigger than the one on the Galaxy Z Fold3, which should translate to better battery life on paper.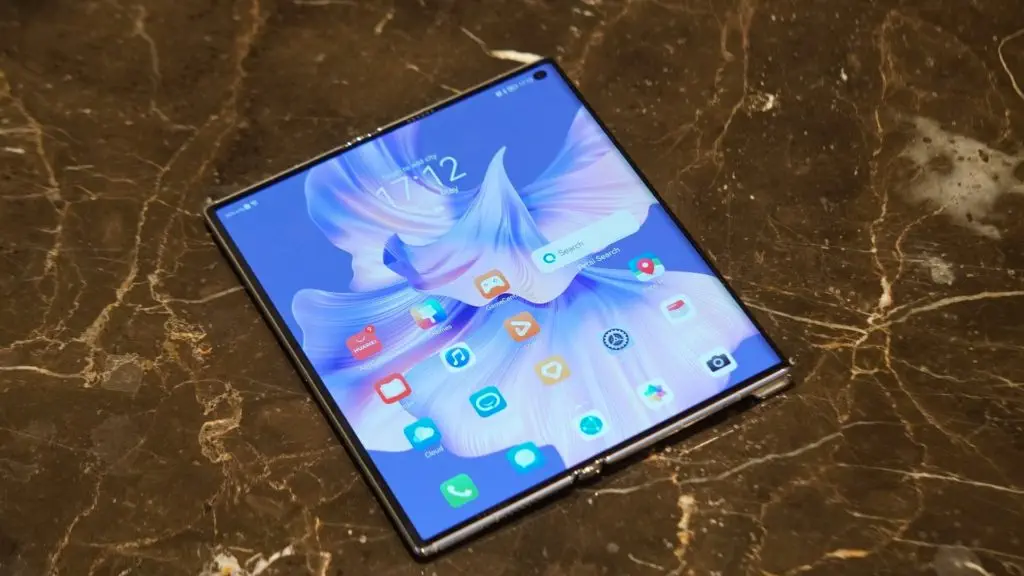 Wrap-up and verdict
The Huawei Mate Xs 2 is really an interesting foldable from the company as we found in our quick review for the Philippines, especially since it's priced below the Samsung Galaxy Z Fold3 if you do direct conversions for its CNY 9999(~Php 77.7k) price in China. It's still unknown if the phone will be priced that way once it arrives in the country – we'll have to see in the next few months. We were told that the Mate Xs 2 will be available in the Philippines in July.
Comments (0)