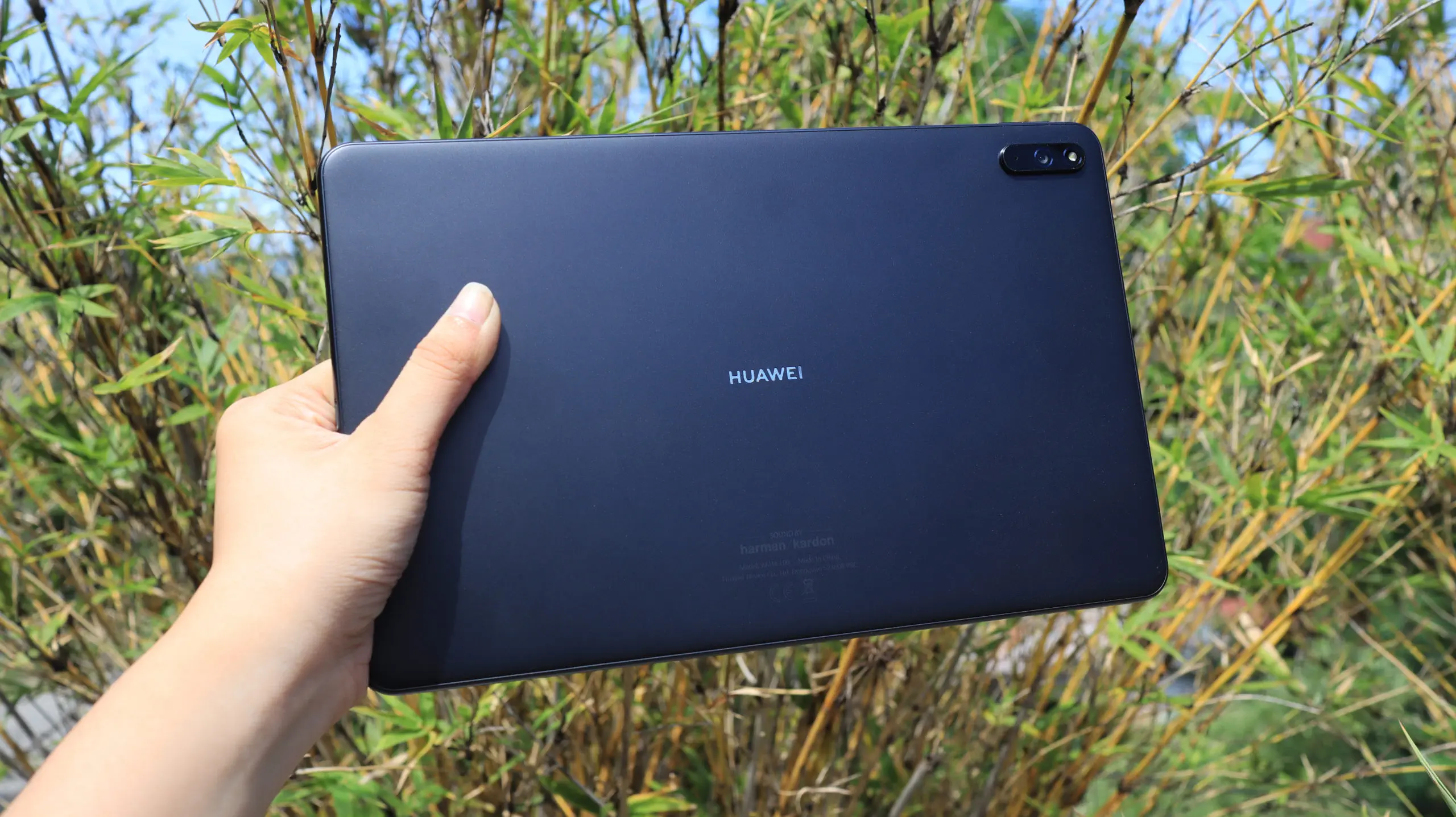 Review Verdict: The Huawei MatePad 10.4, as we've realized in our review in the Philippines, is a superb option for those who are looking for capable hardware and don't mind the eccentricities found in the Huawei device ecosystem. 
Pros
Premium design with excellent touchpoints
Screen has accurate color reproduction and passable brightness
Onboard speakers are decent
microSD card support
Cons
Huawei software niggles
No 3.5mm headphone jack
HUAWEI MatePad 10.4 (2022) Review Philippines Specs
Kirin 710A octa-core processor
4GB RAM
128GB ROM with microSD card expansion
10.4-inch IPS 2K (2000×1200) display
13-megapixel autofocus camera with flash
8-megapixel selfie camera
4G, LTE
WiFi, Bluetooth 5.1
22.5W wired charging
7250 mAh battery
HarmonyOS 2.0.0
We spent a little more time with the Huawei MatePad 10.4 to find out if our positive outlook from the quick review would change. This is an elegantly-designed device with the hardware to match. Its shortcomings would easily be masked by its strong points should the price be right.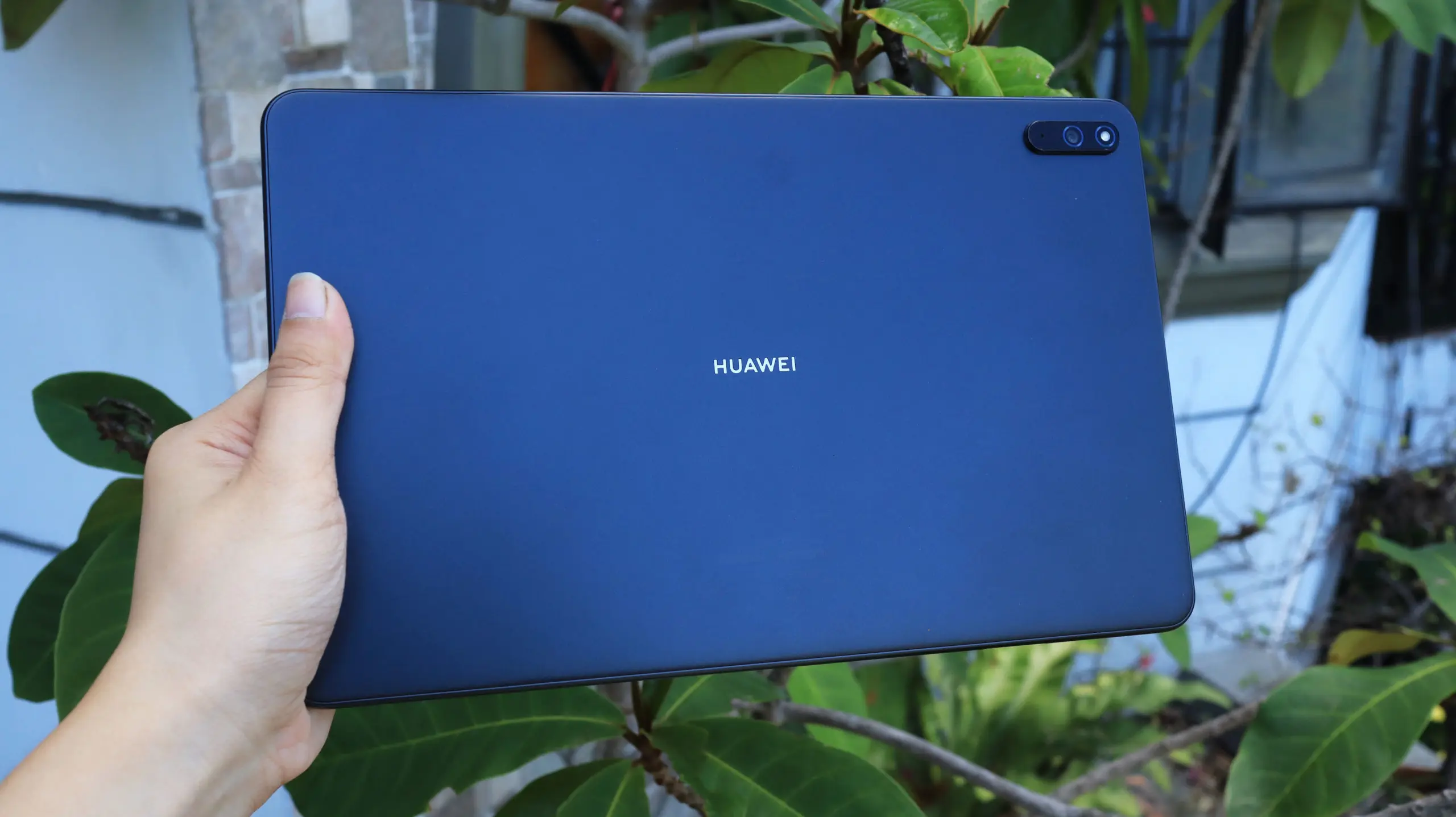 Design
The Huawei MatePad 10.4 punches above its weight in terms of build quality. Each portion of the device exudes a premium feel – save for the size of the front bezels. However, one could make the claim that this was done for ergonomic reasons since shifting the tablet's position in your hands could accidentally press the screen if the bezels were any smaller. Putting on cases or accessories shouldn't force you to lock the screen in fear of pressing something as well.
Its metallic construction inspires confidence and has a certain heft to it. The weight is evenly distributed throughout the chassis though, so it isn't hard to hold for prolonged periods.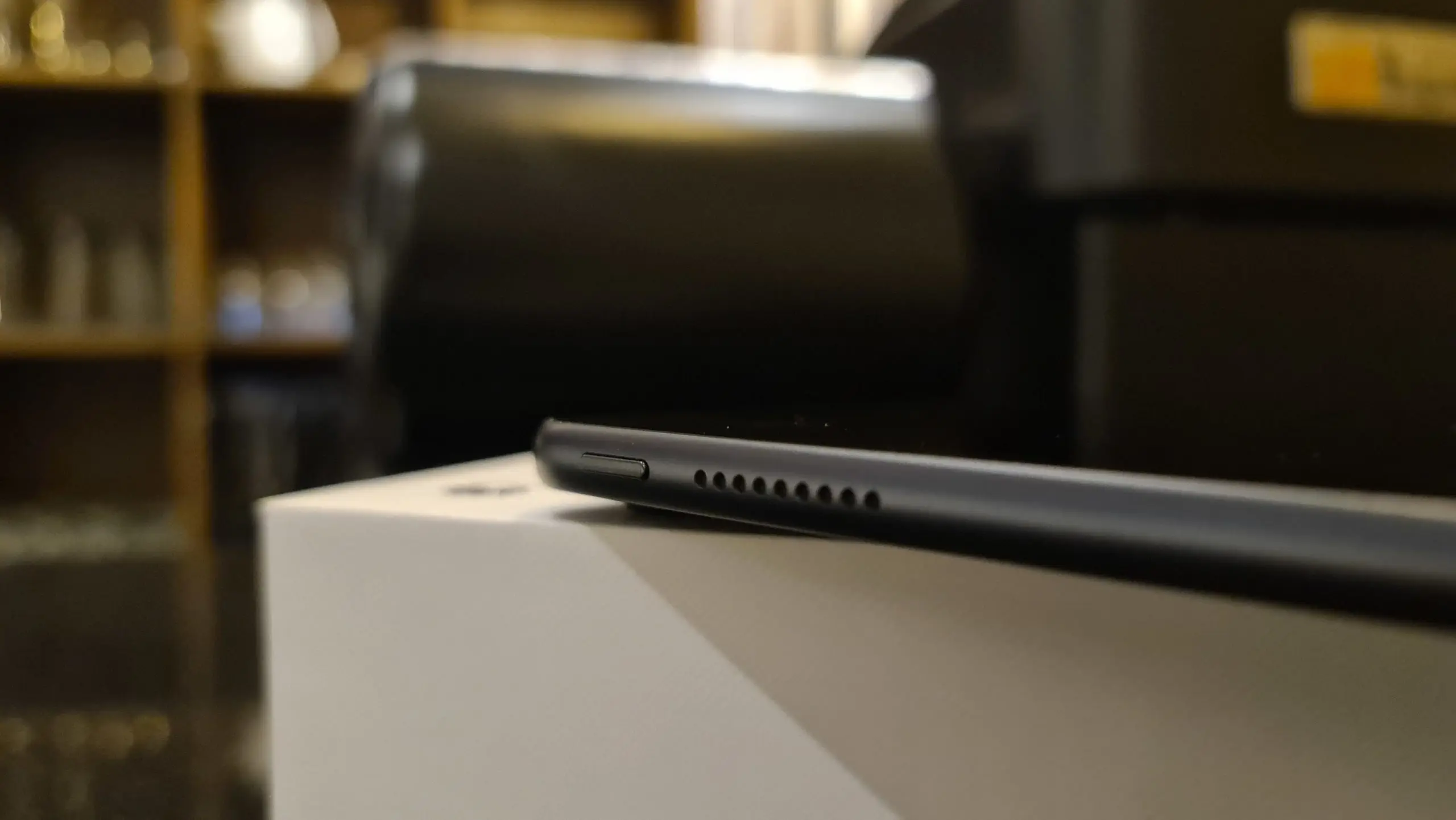 Along its rounded sides lie the buttons, which feel just as solid as everything else on the device. The speaker grilles, charging port, microSD card, and SIM tray are expectedly embedded here as well.
One shockingly missing exception is the 3.5mm audio jack, which we audio enthusiasts would have loved to see. Since TWS earbuds and wireless audio solutions are so popular nowadays anyways, I hardly see this as an inconvenience for the average consumer.
The rear area shelters the larger camera and flash module, while the front has the selfie shooter – both of which we'll get into later.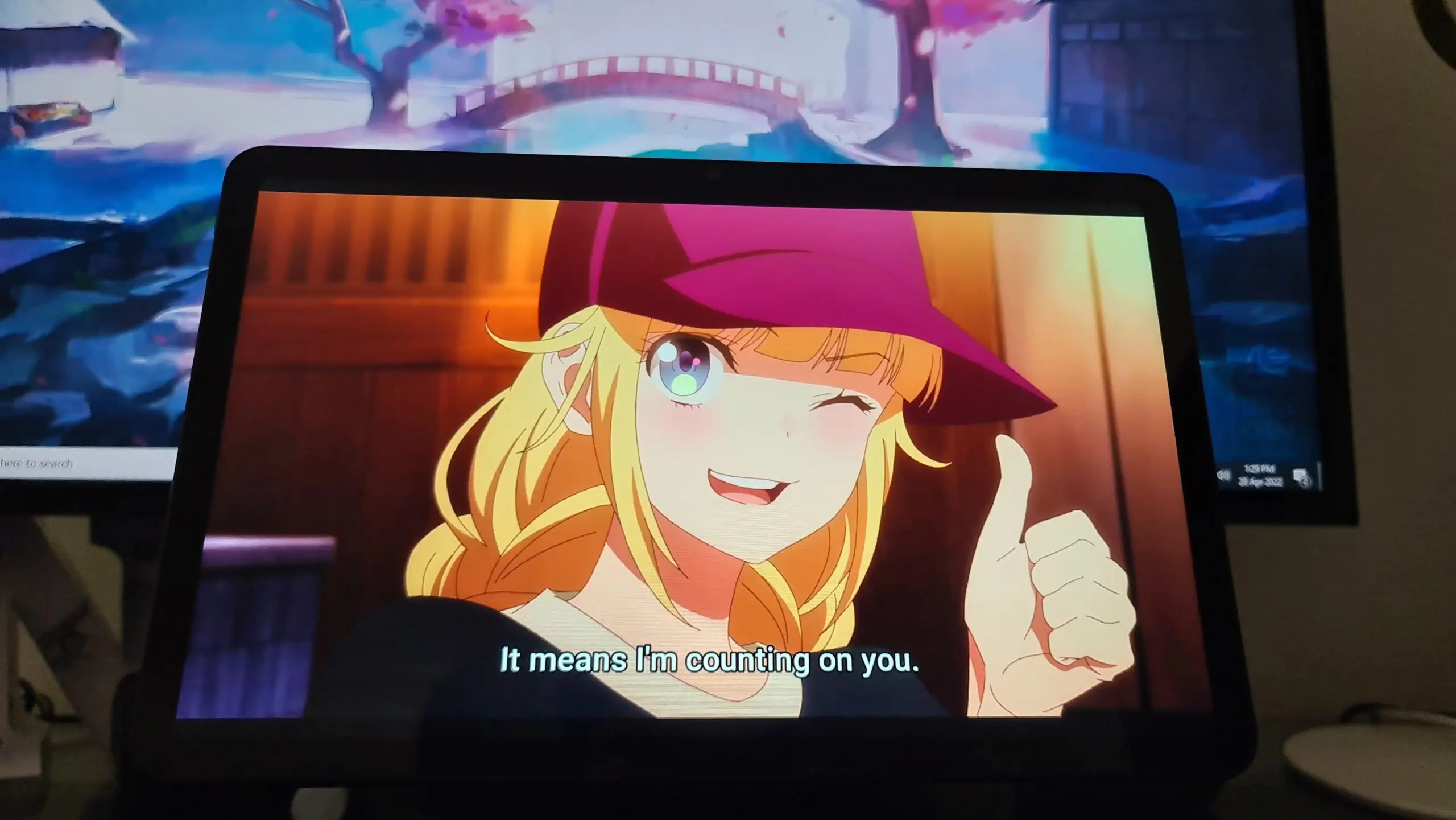 Display and Sound
The Huawei MatePad 10.4 comes with a 10.4-inch IPS display squeezing in a resolution of 2K or 2000×1200. It's a portable cinematic experience to be able to watch content on this screen, especially because the colors are reproduced accurately. Pair that with the superb pixel density and you'll definitely have zero complaints. A higher refresh rate would have been nice, but it's not a necessity at this point.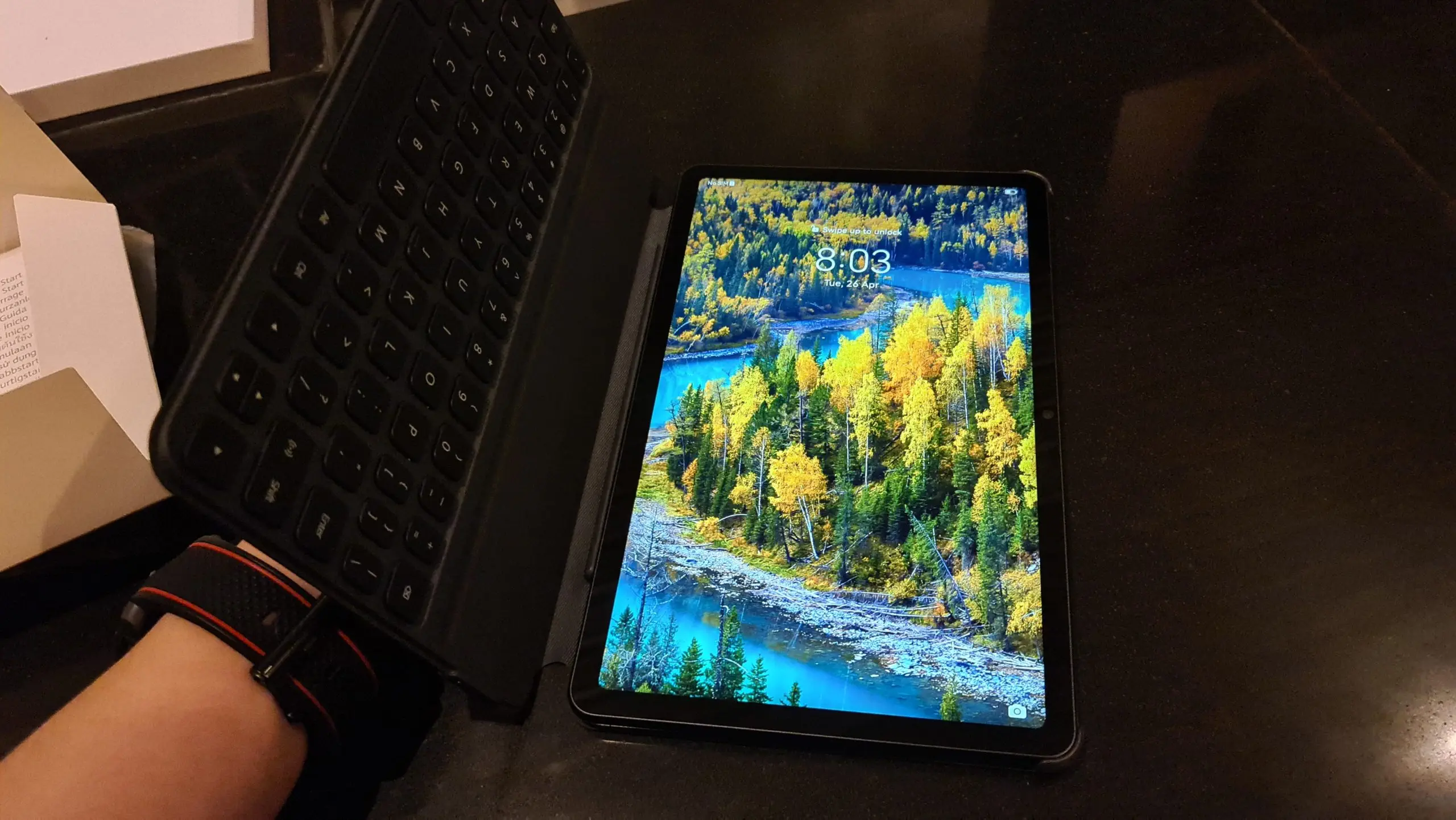 If you're bringing this to the great outdoors, cranking up the brightness is an option. The tablet is rated for a maximum of 470 nits. That's enough to be viewed in direct sunlight, so reading an e-book in the garden or by the beach is always a possibility with this travel buddy.
Looking closely at the rear flexes a stamp of musical tuning by audiophile brand Harman/Kardon. Huawei proudly declares that the quad-speaker setup found on the tablet has been acoustically calibrated by the experts, giving the output some much-needed depth.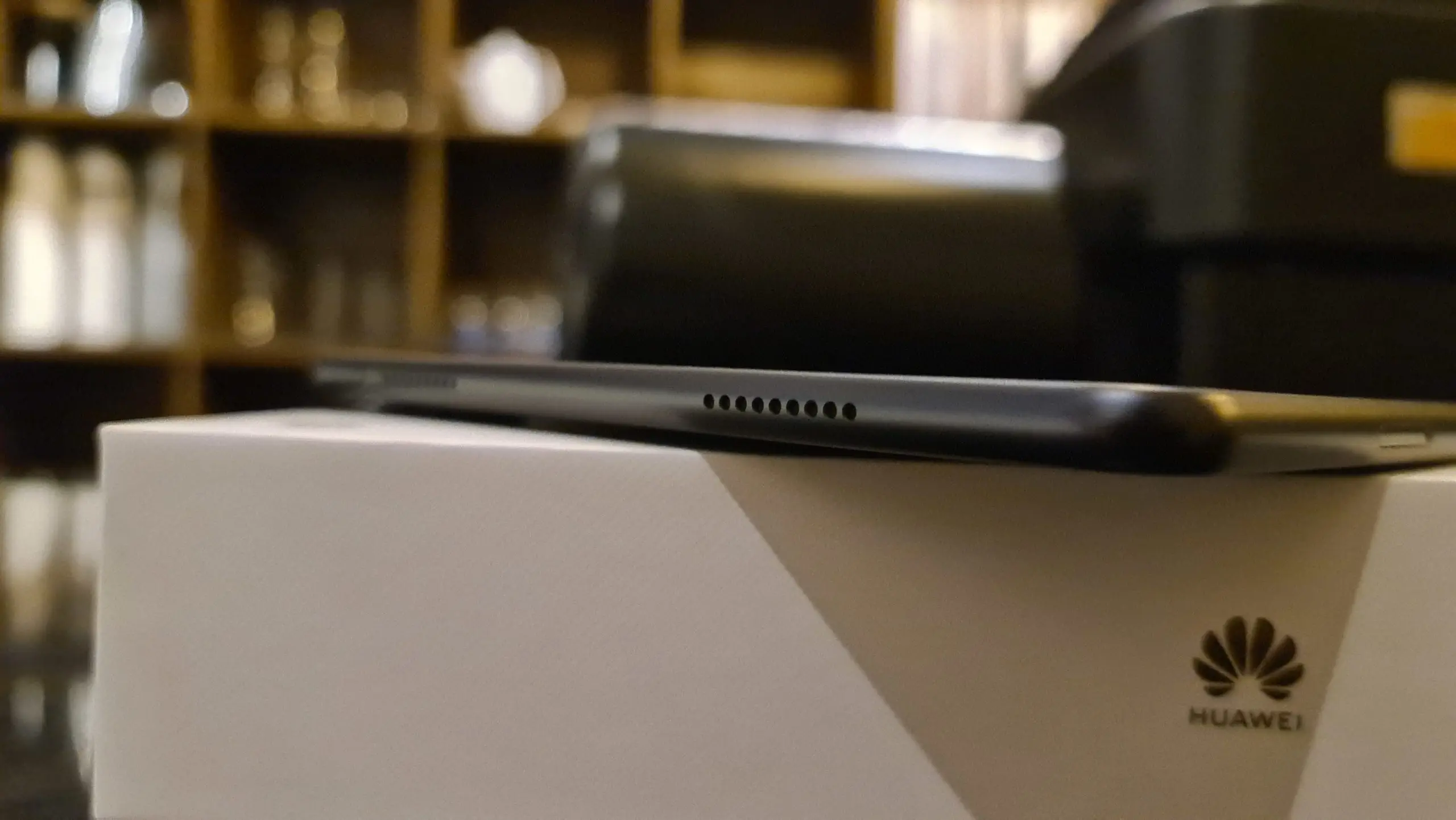 Thankfully, it's not a disappointment here. The quad-speaker arrangement delivers full sound with little to no distortion at high volumes. Of course, the tablet doesn't shake the room with booming bass, but the people at Huawei and Harman/Kardon have successfully squeezed everything they could out of something that can fit in the MatePad's chassis.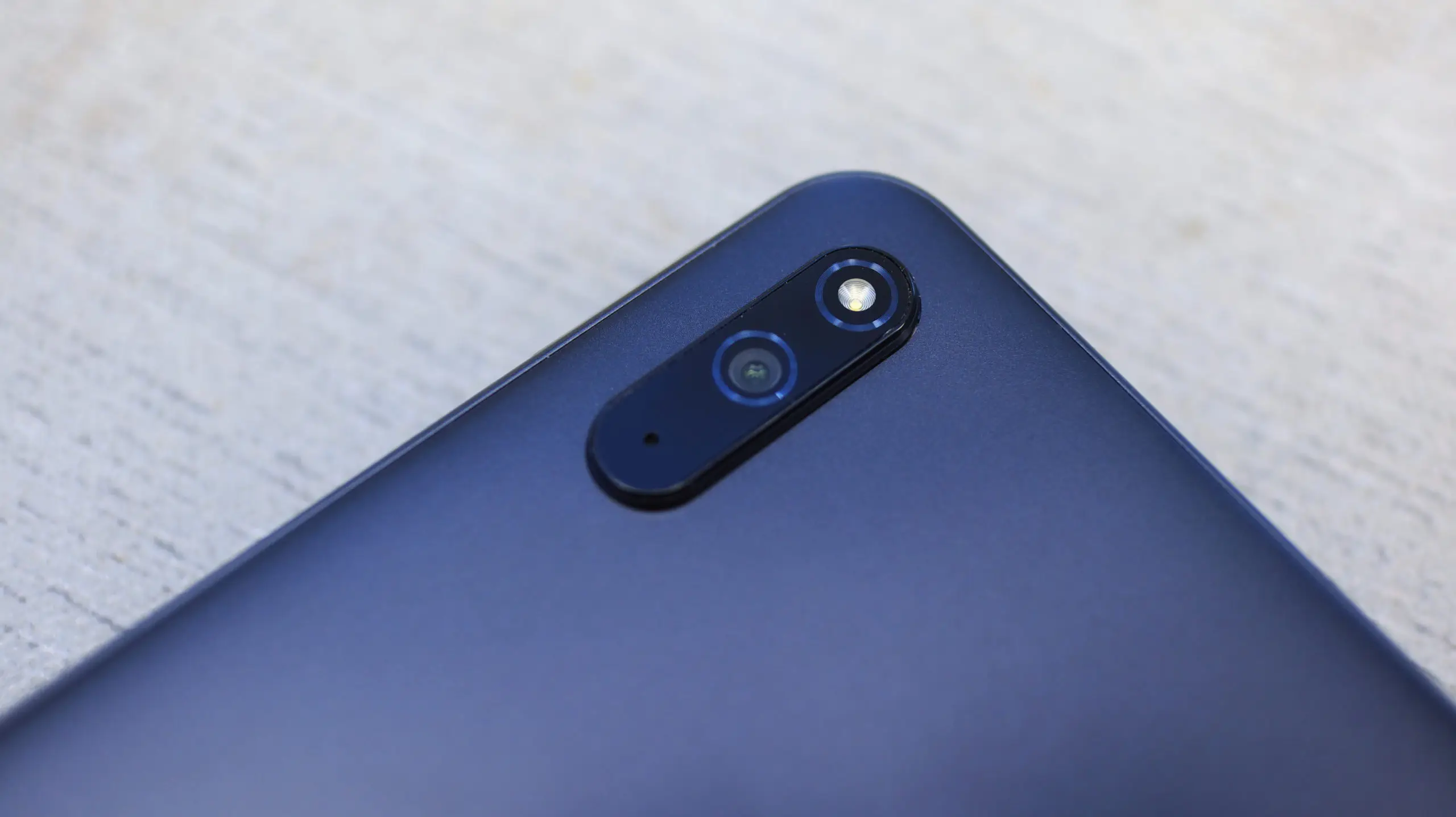 Cameras
The camera found on the rear of the Huawei MatePad 10.4 is a 13-megapixel unit with an f/1.8 aperture. It comes equipped with a flash for dark conditions and a bevy of shooting features.
People don't normally buy tablets for optical performance, and manufacturers know that. It's much easier to grab a snapshot with your smartphone instead of your tablet. However, the rear camera here performs satisfactorily. In ideal lighting conditions, colors and details are brought out rather well.
When you take snapshots in low light, things get a little tricky. Details do wash out a little bit, but we'd still consider these images uploadable for social media purposes.
Right upfront is the 8-megapixel selfie lens with Full HD video recording capabilities. A lot of tablet owners enjoy plopping down on the couch and starting up video calls with coworkers, friends, and family. To avoid the user looking like Steve from Minecraft, this puts the camera quality to the test.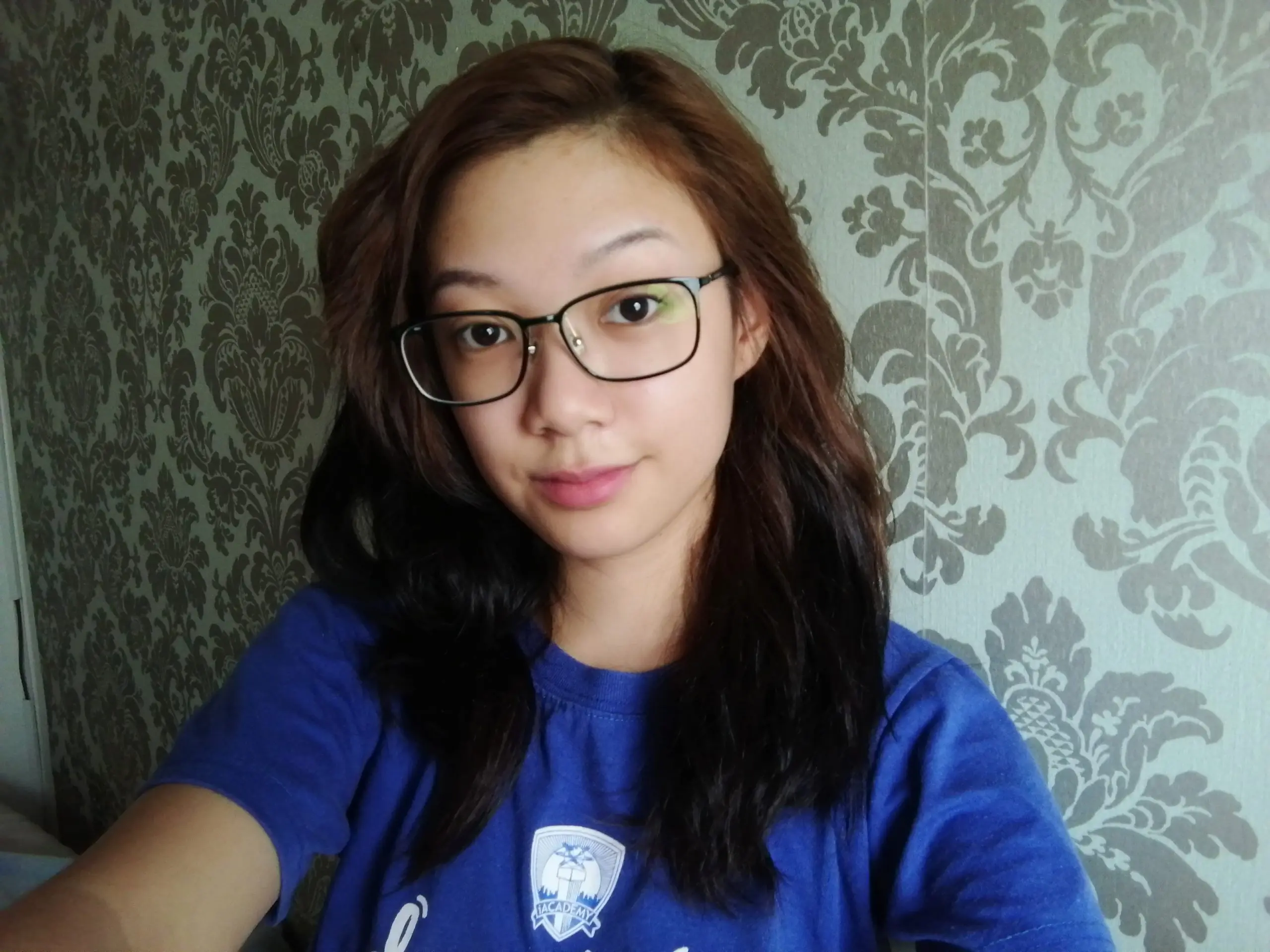 Internals and Battery Life
The Huawei MatePad 10.4 is rocking a Kirin 710A chipset, which is an octa-core processor composed of 4 Cortex A73 and 4 Cortex A53 chips in a big.LITTLE setup. This places the 2020 chipset somewhere in the midrange. We experienced no lags or difficulties with the tablet whatsoever. This left us very pleased with its performance. It didn't become too hot to the touch either, which was a reasonable concern since the device is finished in a metallic material. Here are some benchmarks:
The numbers may appear a little low, but it only tells one side of the story. Aiding the processor in its operations is a 4GB bundle of RAM. It successfully held open numerous apps at the same time without much trouble, so we can say that both the numbers and the software RAM management are well-optimized. This efficiently maximizes the processing power onboard while sipping battery life with its pinky up.
The Huawei MatePad 10.4 and its 7,250 mAh battery did well to last long during our signature tests. Its battery drained from full to 20% in 14 hours and 54 minutes, which is nothing to scoff at. Getting the device back up to 100% with the supplied 22.5W charger took 2 hours and 1 minute. With a quick 30-minute charge, it went from 20 to 44%.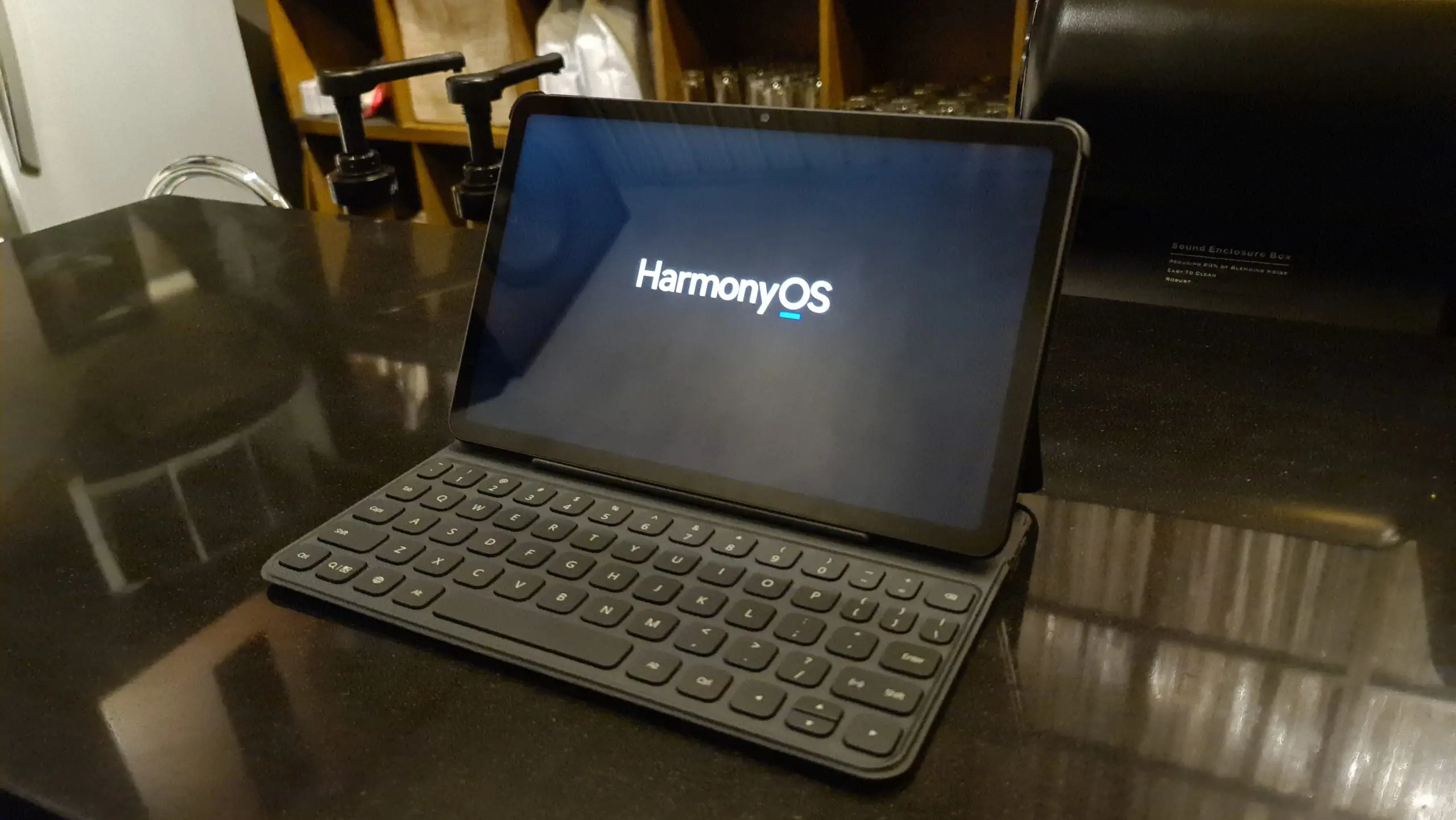 Now, it's time to address the elephant in the room when doing this Huawei MatePad 10.4 Review in the Philippines: the lack of Google services. Surprisingly enough, the Huawei AppGallery provided us with most of the stuff we needed. The apps that weren't available were easily reachable via Petal Search and installed almost instantly.
HarmonyOS itself is clean and feels like any other Android skin. Overall, we were pleasantly surprised by how much Huawei has improved on its inhouse services to make up for this infamous shortcoming.
Combine that with the incoming Super Device functionality and you'll have an amazing time using this, especially if you have other devices from the brand.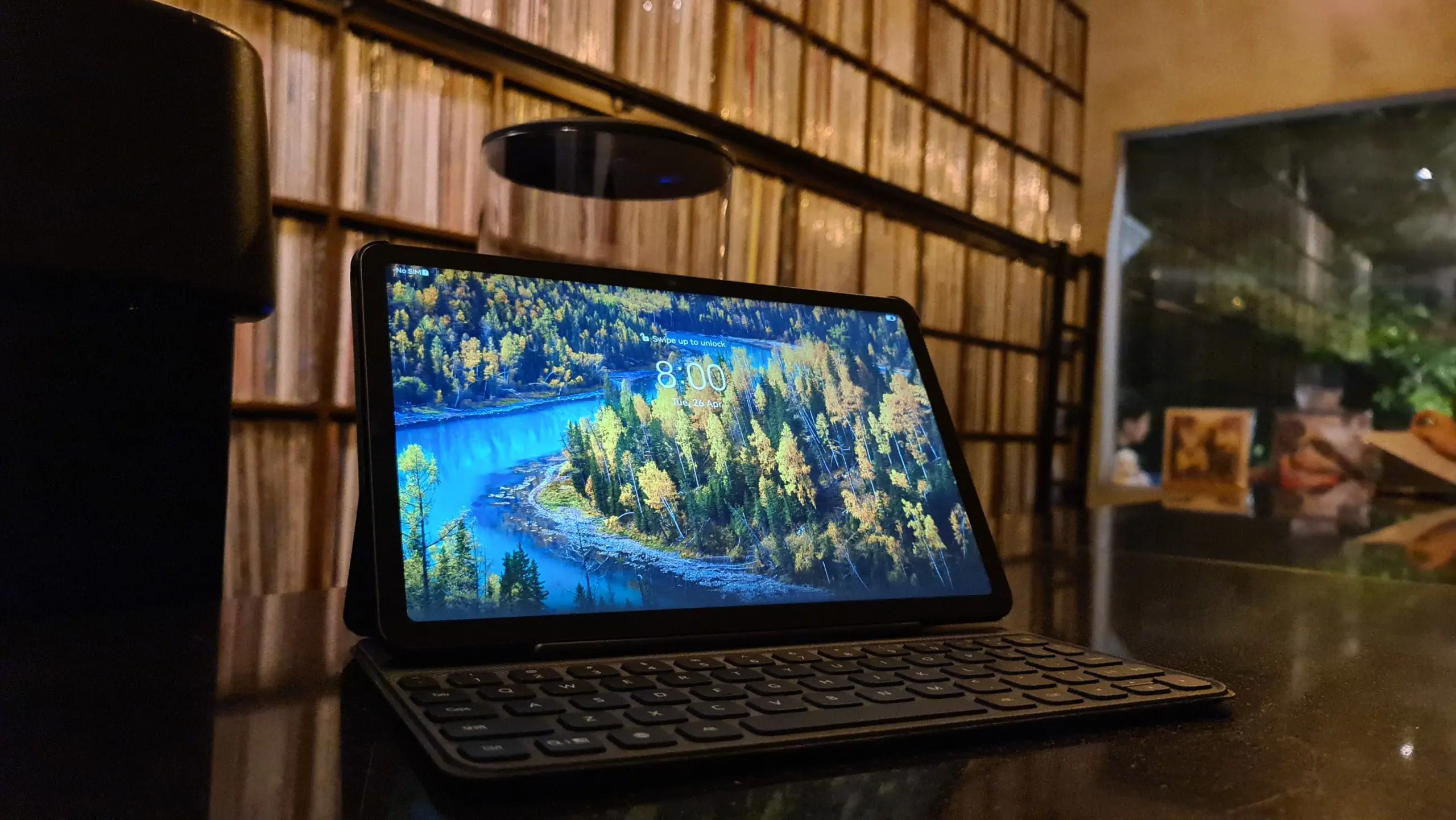 Wrap Up and Conclusions
The Huawei MatePad 10.4 is an excellent all-rounder device that ticks all the right boxes: design, build, display, software, and power. Some of these it accomplishes with flying colors, while some could still be improved. The lack of a 3.5mm audio jack bothers us a bit more than it would on a smartphone, but the inclusion of a microSD card more than makes up for it. The software is improving at an eyewatering rate, but there is still room.
Nonetheless, we would be happy to own one and use it on an everyday basis. We believe that the average person would too.
Huawei MatePad 10.4 Review Philippines Price
The Huawei MatePad 10.4 has been announced to have a price of PHP 18,999. If you make the purchase on or before May 15, 2022, you can receive a free Huawei Smart Magnetic Keyboard (as seen in some of the photos) along with the 2nd-generation M Pencil and some app benefits.
Check out the online Huawei store for all the latest news.
Comments (0)