Review verdict: The Huawei P50 Pro is the best flagship that the company has ever brought to the Philippines, sporting class-leading optics and performance. It's still saddled by the same issues as their other flagships, though it's the phone to buy if you want a phone that produces the best photos possible.
Pros
Its camera suite is one of the best we've seen
Excellent performance out of the Snapdragon 888 chipset
Incredible display
Cons
The camera module design isn't for everyone
Still has no access to Google Play
Huawei P50 Pro Philippines Specs
Snapdragon 888 processor
8GB LPDDR5 RAM
256GBUFS 3.1 storage
6.6-inch Curved AMOLED display, 1225 x 2700 resolution, 120hz refresh rate, 300hz touch sampling rate, support for HDR10+ and DCI-P3
50-megapixel 23mm f/1.8 main camera with OIS, 40-megapixel 26mm f/1.6 monochrome camera, 13-megapixel 13mm f/2.2 ultra-wide-angle camera, 64-megapixel f/3.5 periscope camera with 3.5x optical zoom and OIS
Laser Autofocus, XD Fusion Pro
13-megapixel selfie camera
4G
WiFi 6E, Bluetooth 5.1, in-display fingerprint scanner
IP68 rating, stereo speakers
4360mAh battery
66w wired charging, 50w wireless charging
EMUI 12
Huawei is finally launching its P50 Pro in the Philippines and in other global markets, a few months after it made its debut in its home country of China. Huawei's latest flagship took its sweet time to arrive but it's finally here, facing tough competition from a multitude of brands that are looking to capitalize on the flagship's late arrival.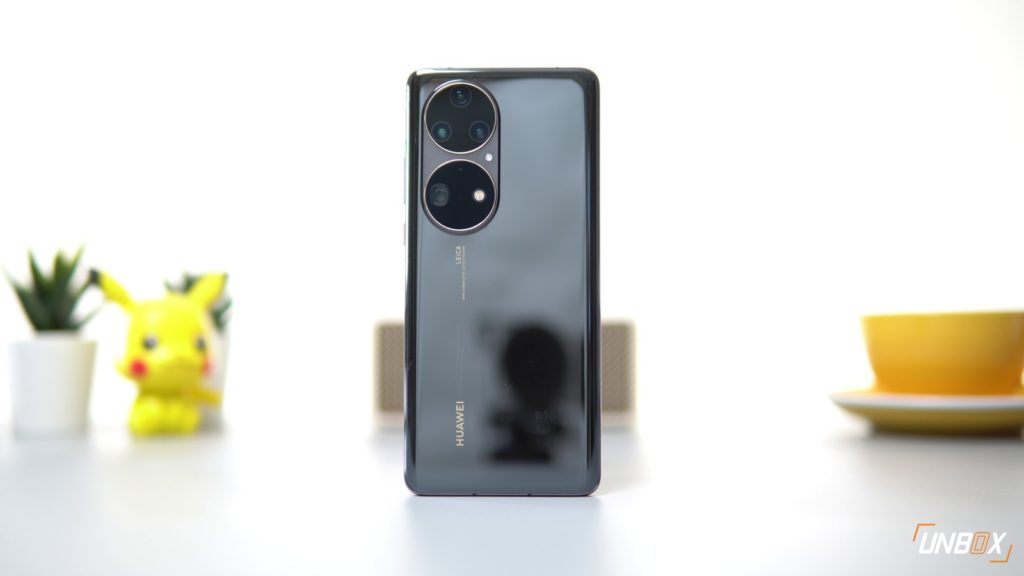 Design
2021 has been chock-full of polarizing smartphone designs, but the P50 Pro takes the cake. The rear of the phone is dominated by two huge, circular camera modules stacked vertically on top of each other that hold the phone's quadruple cameras.
The design is definitely not for everyone, and the P50 Pro's circular camera module is a hate it or love it thing. While I don't personally like how it looks, it's something I can live with as far as using the phone as my daily driver.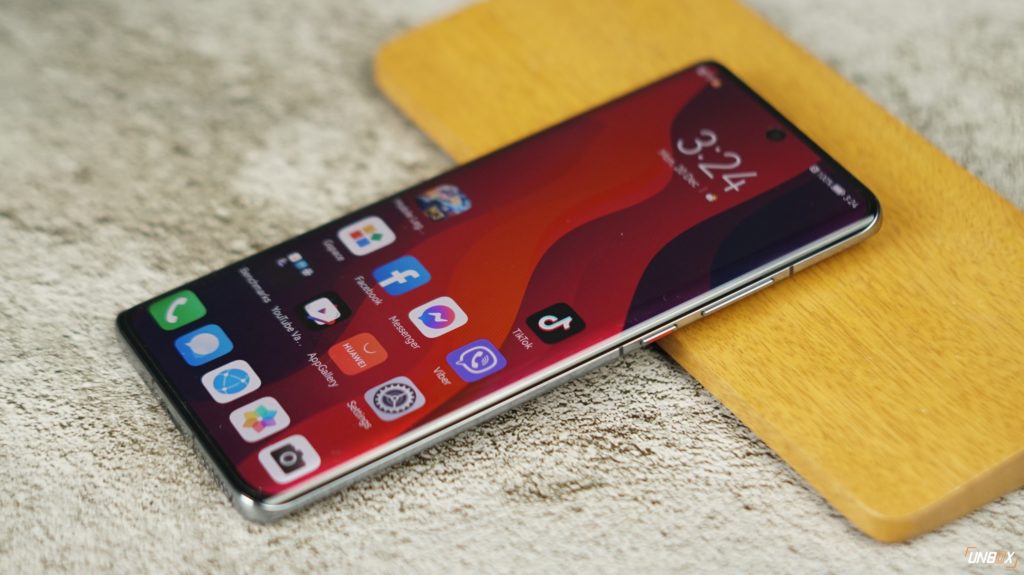 As for the rest of the design, the P50 Pro has all the hallmarks of a Huawei flagship – plenty of glass and metal (in the back and in the frame, respectively), excellent build quality all around, and a body that sports a lot of curves and rounded edges for effortless one-handed use.
While our phone came in relatively boring black, the P50 Pro also comes in stunning Cocoa Gold, Pearl White, and Charm Pink colorways as well.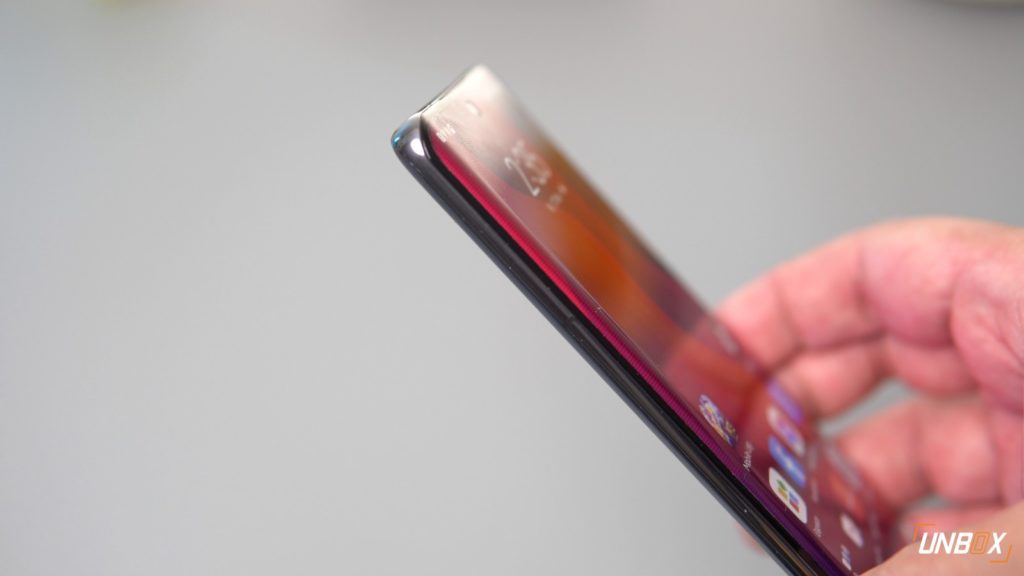 The power and volume buttons are on the right, and surprisingly the P50 Pro doesn't use an integrated fingerprint scanner on the power button like other flagships, as it still relies on an in-display fingerprint scanner for biometric unlock. The phone can also use its front-facing camera for face unlocks as well.
Just like its other flagships, the P50 Pro has an IP58 rating for dust and water ingress.
The P50 Pro has stereo speakers, which belts out really great sound when you're watching content on landscape mode. There's no expandable storage available with the phone though, unfortunately – meaning you're stuck with the storage you picked when you bought the phone.
Display and sound
The P50 Pro has a great screen, sporting a 6.6-inch, curved OLED panel that has a 120Hz refresh rate, 300Hz sampling rate, and a resolution of 2700 x 1228 pixels.
Just like modern flagships today, the phone uses a dynamic refresh rate to switch the refresh rate from 120Hz to 60Hz depending on what a user is doing, thus saving battery life in the long run.
Huawei claims that the P50 Pro sports P3 wide color gamut, as well as fairly accurate colors out of the box.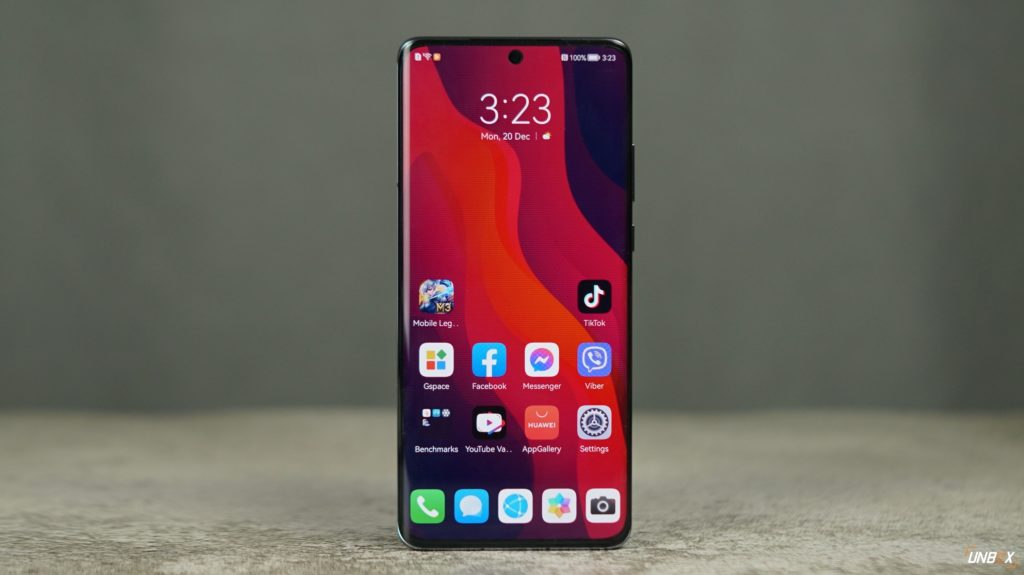 The display looks great, with both contrast and black levels being spot on, at least from what I've come to expect from a top-tier flagship device. Color reproduction looks good as well, and the display is very, very bright, and has no issues when it comes to readability even in direct sunlight.
The stereo speakers can get very loud, and have an excellent soundstage, with audio staying well defined even on full blast.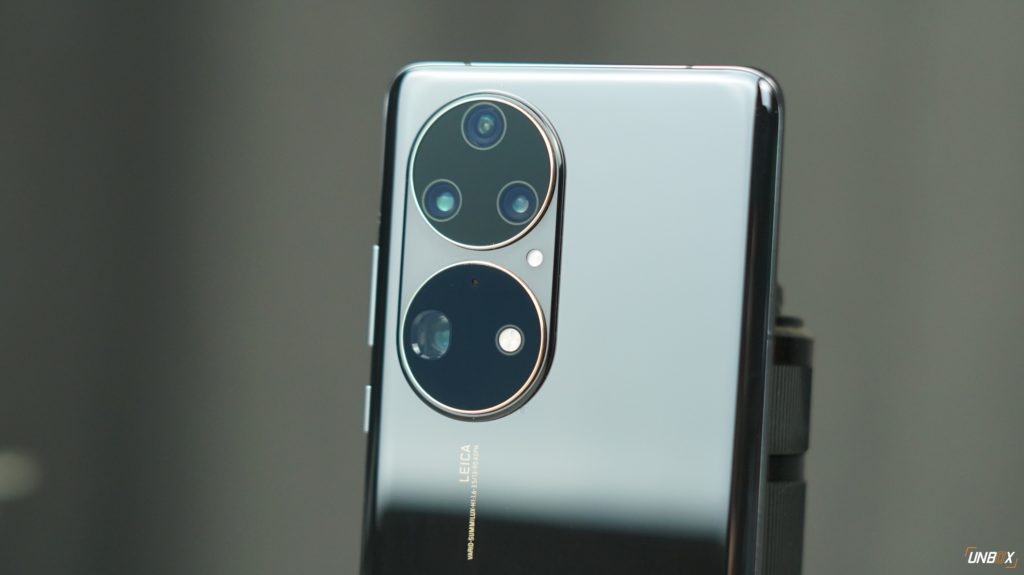 Cameras
Love them or hate them, the two large camera modules are equipped with the best snappers that Huawei has ever put on a phone, and they're still Leica branded, despite the German camera company outing their own smartphone.
There have been several changes to the main camera's underlying tech. Huawei has done away with its RYYB camera sensor that it pioneered and released with the P30 and P40 series. And while the main shooter still has a 50-megapixel resolution, the overall sensor size has shrunk from 1/1.28 inches to just 1/1.56.
The wide-angle sensor also took a hit, at least on paper, compared to the previous generation – the P50 Pro "only" has a 13-megapixel wide-angle camera compared to the P40 Pro's 40-megapixel snapper. Rounding out the cameras is a 64-megapixel optical zoom lens made possible by a periscope lens arrangement, and a 40-megapixel black-and-white sensor.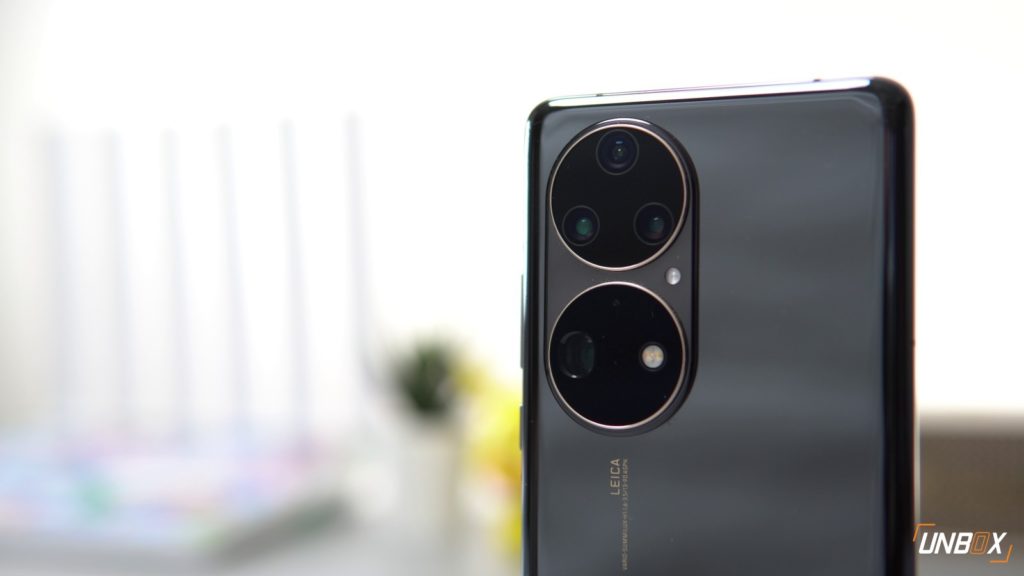 Did these changes significantly affect the image quality of the P50 Pro's cameras? The short answer is no.
Thanks to Huawei's XD Fusion Pro, an image fusion system that essentially doubles the amount of gathered light of the phone's cameras compared to the P40 Pro, as well as XD Optics, a new computational photography algorithm that has the ability to rectify optical errors and reproduce fine details, the P50 Pro takes breathtakingly detailed, well-exposed photos no matter the lighting condition.
We shot several very high-contrast photos at around 4 to 5 PM, against the light in a lake where all the light reflected off the water usually makes for tricky shooting conditions, and the P50 Pro managed to handle it like a champ.
As far as the optical zoom capabilities of the P50 Pro, it's every bit as good as the other flagships equipped with the tech that Huawei pioneered. You get 3.5x optical zoom, and you can really push the zoom up to 10x via hybrid zoom. Anything over will be purely digital.
You can take a look at the photos below:
Performance, software, and battery
For the first time in years, Huawei's relying on another chip manufacturer to provide the guts of their flagship, at least outside China. While the phone is available to buy with HiSilicon's Kirin 9000 in China, the Huawei P50 Pro review unit sent to us in the Philippines, as well as global versions of the phone will ship with Qualcomm's Snapdragon 888 chipset. Our review variant came with 8GB of RAM and 256GB of storage.
While the use of the Snapdragon 888 is a welcome addition for many, it comes with one big caveat: the phone will be limited to just 4G. That shouldn't come as a surprise to anyone who has a base knowledge of Huawei's current fight with the US government, but it's an annoyance to be sure.
Does the loss of 5G negatively impact the phone's appeal? Depends – you'll only be able to feel the difference of 4G VS 5G when you're downloading huge files, potentially delaying your enjoyment of your favorite Android game when there's a huge patch coming. Other than that, I barely noticed the loss of 5G, as most of the YouTube videos and other content I typically consume work just fine off of 4G. Your mileage may vary though.
As for the actual user experience, well, it's great. The processor is fast and zippy, and it'll be able to handle whatever games and apps you throw at it without any problems.
While Huawei made a lot of noise regarding HarmonyOS, the operating system is still MIA in phones sold outside of China. You'll be using EMUI 12 instead, based on Android 11 as your operating system.
The caveats of using Huawei's phones are still there, including the loss of access via apps to Google-backed services, though there are workarounds in place. You can still access Gmail through a web browser, for instance, or use virtualization apps like Gspace.
To be fair to Huawei, they've been consistent in adding more apps to their own app repository dubbed AppGallery. Apps not available in that location can be searched in Petal Search and installed on the Phone.
Battery-wise, the P50 Pro has a 4360 mAh battery, which is a little smaller than we would have liked. Our PCMark battery benchmark run put the P50 Pro at 9 hours and 43 minutes with the screen set at 120Hz, and 10 hours and 33 minutes with the screen set at 60Hz. The phone has fast charging, with Huawei promising 66W fast wired charging and 50W fast wireless charging via SuperCharge.
Wrap-up and verdict
Our Huawei P50 Pro review for the Philippines clearly tells us that it's one of the best phones you can buy if you value mobile photography. As of press time, it's the phone that's currently sitting at the top of DXoMark's benchmark list, which says a lot about the phone's camera prowess.
That being said, the P50 Pro still has the same peculiarities as Huawei's other flagships post US trade ban: it doesn't have access to GMS, and there's no 5G on board.
The P50 Pro certainly isn't for everyone, but if you're the type of person that values the photos you take above everything else, then it might be for you.
Huawei P50 Pro Review Philippines Price
Huawei has announced the the P50 Pro will arrive in the Philippines, but as of press time the company hasn't committed to a solid release date or a price as of yet.
In China, the 8GB/256GB variant of the Huawei P50 Pro has a price of RMB 6,488 or Php 50,785 when converted, putting it at the same price level as Huawei's other flagship offerings.
Comments (0)