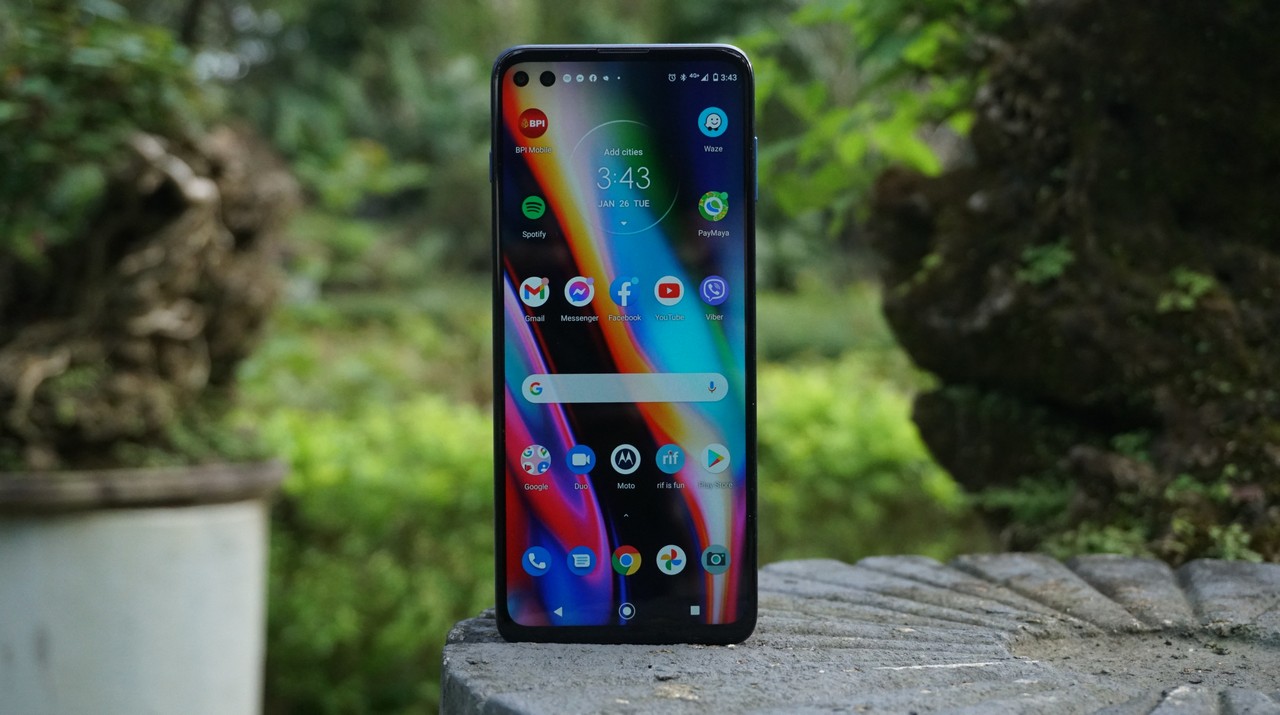 Verdict: Motorola's looking to claw its way back into the PH market with brand new offerings, and the Moto G 5G Plus Plus is a great start for them. Sporting 5G capability, long battery life, and snappy performance the Moto G 5G Plus Plus is an excellent choice for people looking to jump onto 5G without spending flagship money despite its slightly disappointing camera performance.
The Motorola Moto 5G Plus retails at Php 16,990.
Pros
5G-ready with a Snapdragon 765 processor
90hz display
Excellent pricing
Solid battery life
Cons
Dated 20w charging
Slightly disappointing camera performance
With the rollout of 5G networks in the Philippines, more and more manufacturers are looking to out models with the next-gen tech at lower prices. Motorola's new Moto G 5G Plus is a great choice for anyone looking to experience 5G without paying exorbitant prices for flagships and is a good all-round phone despite some of its deficiencies. Check out our full Motorola Moto G 5G Plus review below: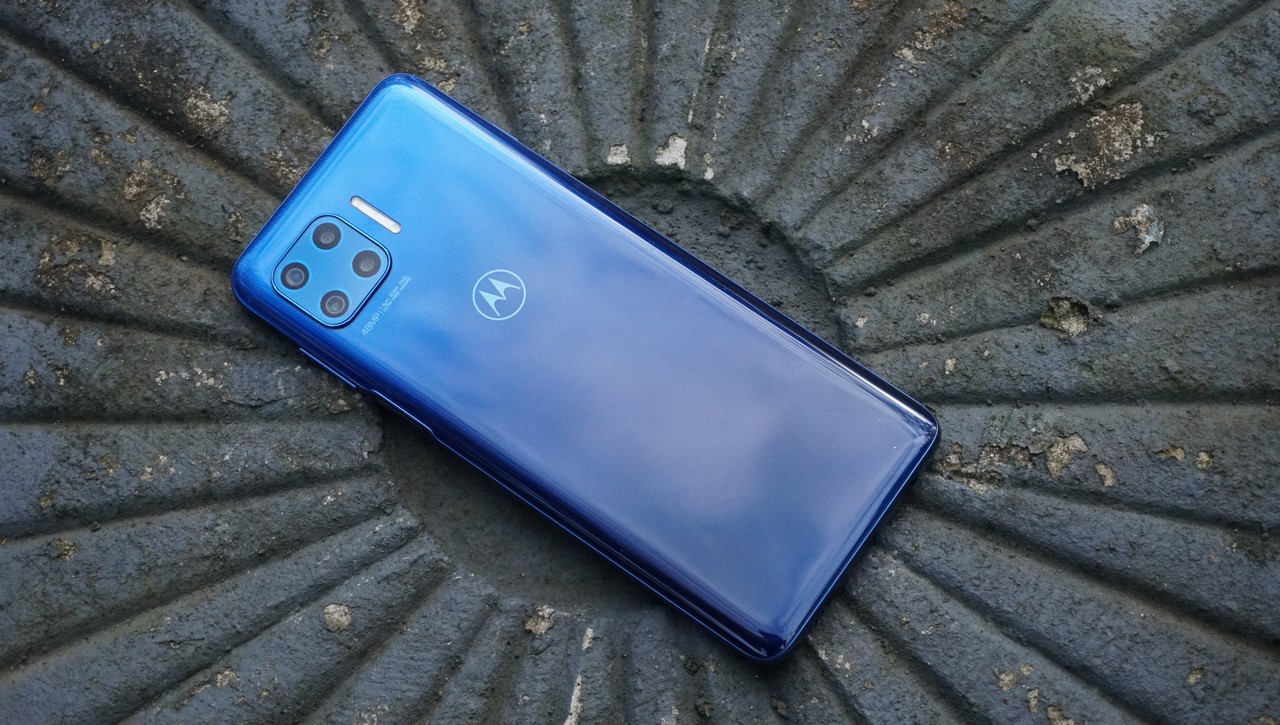 Design
The Moto G 5G Plus takes a simpler approach to smartphone design than its contemporaries. There's nothing cutting edge or flashy about the phone's outer appearance. The plastic back houses an ordinary-looking camera module that protrudes just a few millimeters from the body. The gloss blue finish adds a bit of gradient to it to make it visually interesting, something that's usually present on phones in its price range.
Build quality is pretty good, and it's apparent that Motorola didn't cheap out when it came to building the thing.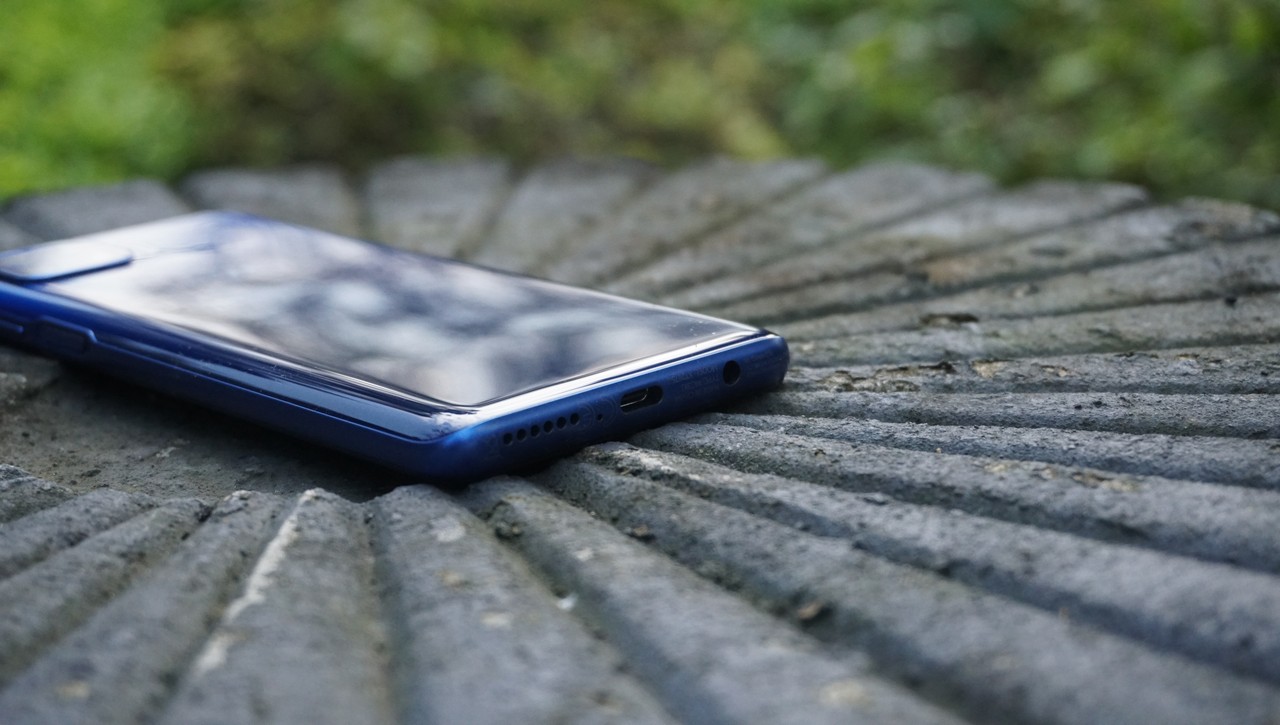 The phone also has the all-essential 3.5mm jack located on the bottom, right beside the USB Type-C port and speaker grille. The right side holds the volume rocker and the power button that also pulls double duty as the fingerprint scanner. The left side of the phone holds the Google Assistant button, with the SIM tray right below.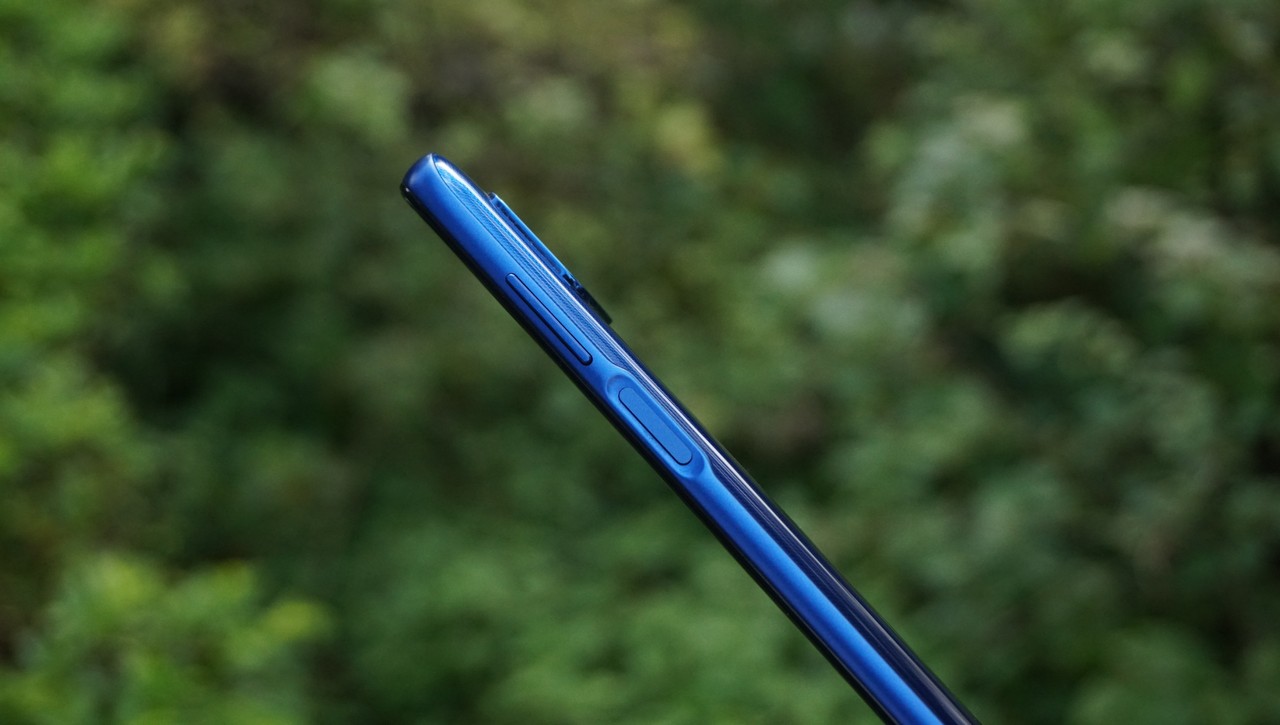 While I personally like the fingerprint unlock button, that Google Assistant button has to go. Because of how it's positioned I easily mistook it for the power button while I was getting used to the phone, and despite a week of use I still hit it once in a while. I also accidentally hit the button all the time when I stuff the phone in my pant pockets.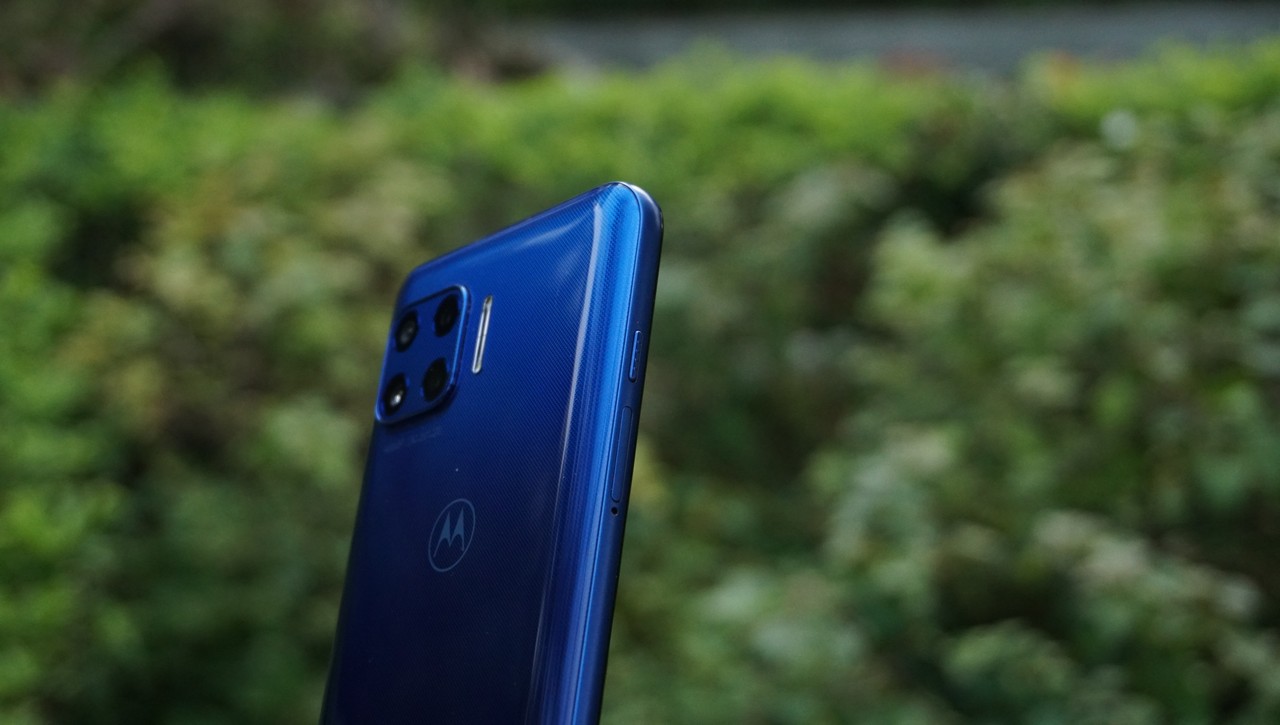 Aside from that little design flaw, the phone feels good in the hands, though it's a little longer than I'm used to thanks to its 21:9 aspect ratio. The only other thing that people may not like is that it only comes in one color: blue.
Display and audio
The Moto G 5G Plus uses one of the largest displays ever put on a Motorola phone, with the panel measuring 6.7-inches total. To make the phone not look or feel like a tablet, Motorola used a 21:9 aspect ratio which makes for a more manageable size, though the downside there is that it makes the phone a bit taller than your usual mid-range device.
As for the display itself, it's an IPS panel with Full HD+ resolution with a 90Hz refresh rate. It has an HDR10 rating as well as Widevine L1 certified, which means it can play Netflix content at HD.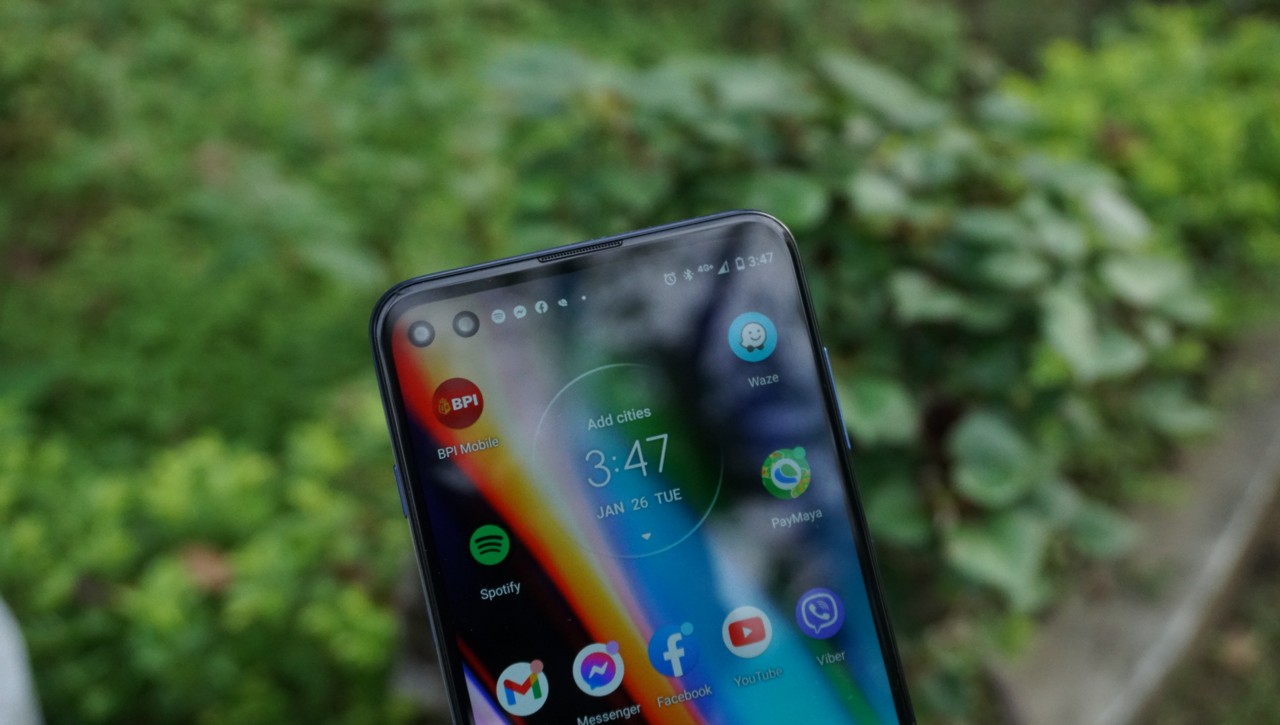 Display quality is good and is certainly what we come to expect from devices with its price range.
The Moto G 5G Plus only has a single, downward-firing speaker for audio, which gets the job done and was surprisingly loud. The sound quality isn't great though, and the audio quality was bordering on tinny. There's no replacing good headphones in that regard – and it's a good thing that the phone still has a 3.5mm jack to plug into.

Cameras
The Moto 5G Plus has four cameras on the rear and two in the front, which is impressive, at least on paper. The rear cameras are composed of a 48-megapixel f/1.7 main camera, 8-megapixel f/2.2 ultra-wide-angle camera, 5-megapixel f/2.4 macro camera, and 2-megapixel f/2.4 depth sensor.
There's also a 16-megapixel f/2.0 main camera and an 8-megapixel f/2.2 ultra-wide-angle camera on the front as well.
The Moto G 5G Plus generally takes nice photos, though there are a few things that you want to be aware of. The phone's a little weak in terms of dynamic range, though the photos it produces are more than usable especially if you're simply sharing it on social media.
An exception to what I said above would be the wide-angle camera, which produced murky photos, even with plenty of light.
We would have preferred the scrapping of the "macro" lens as well as the depth sensor in favor of optical zoom lens, as they're more of feature stuffers rather than useful snappers.
Selfies look good enough for sharing on social media and didn't suffer from the same issues that the wide-angle camera did.
Performance, battery, software
The Motorola Moto 5G Plus comes with a Snapdragon 765 processor, which is paired with  8GB RAM and 128GB internal storage. The PH market is getting quite a deal on the phone because the international version only gets 6GB of RAM instead of the 8GB that's on tap here.
The Snapdragon 765 processor is the standard chipset of choice for a lot of phones in the mid-range, 5G-capable device category, including the OnePlus Nord, Redmi K30 5G, Google Pixel 5 as well as more premium phones like vivo's X50 and X50 Pro. One thing that we found from our Motorola Moto G 5G Plus review is that the processor delivers all the performance you'd need from a mid-range smartphone, and it never once lagged or had any issues at all when I was using it.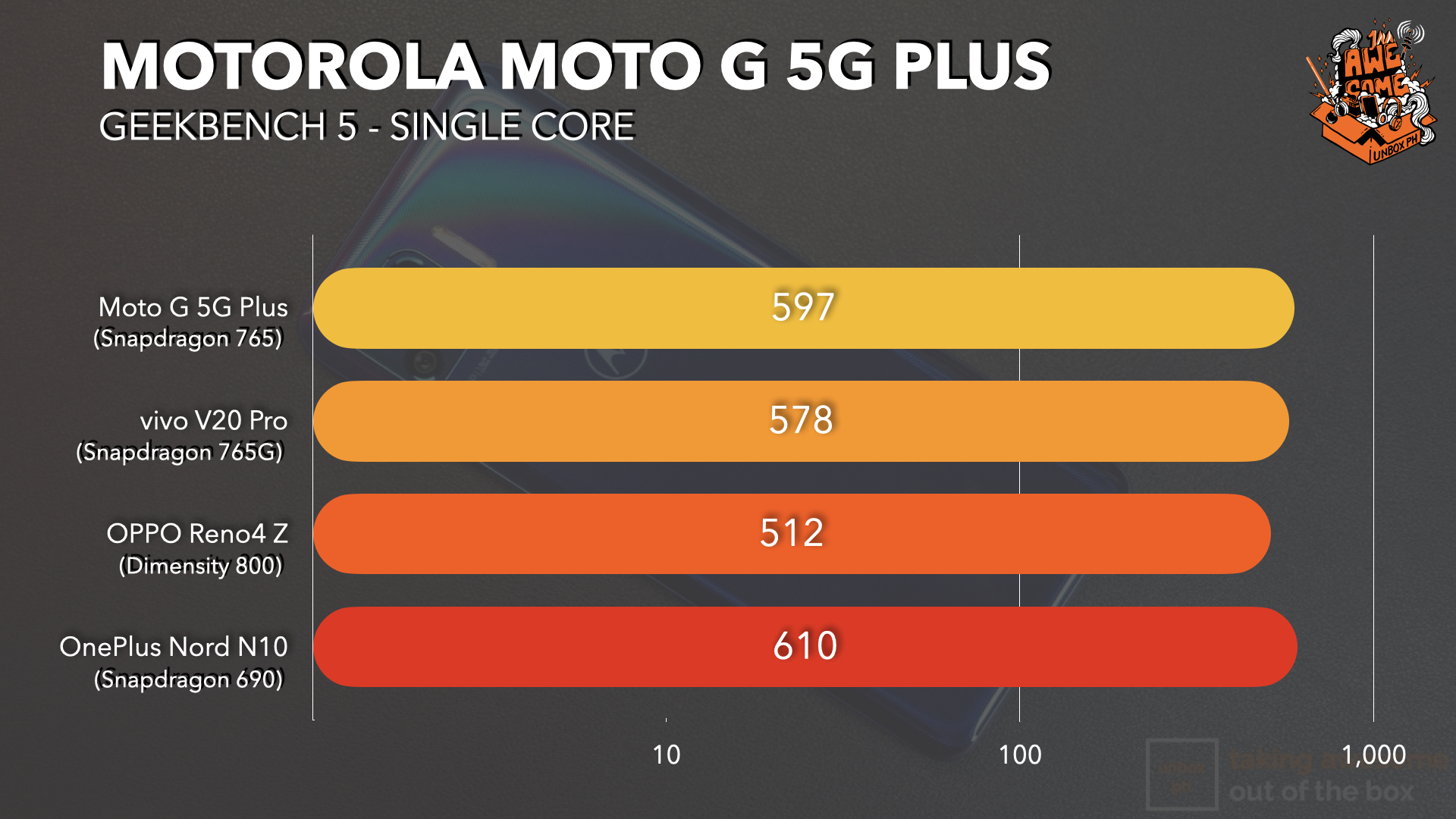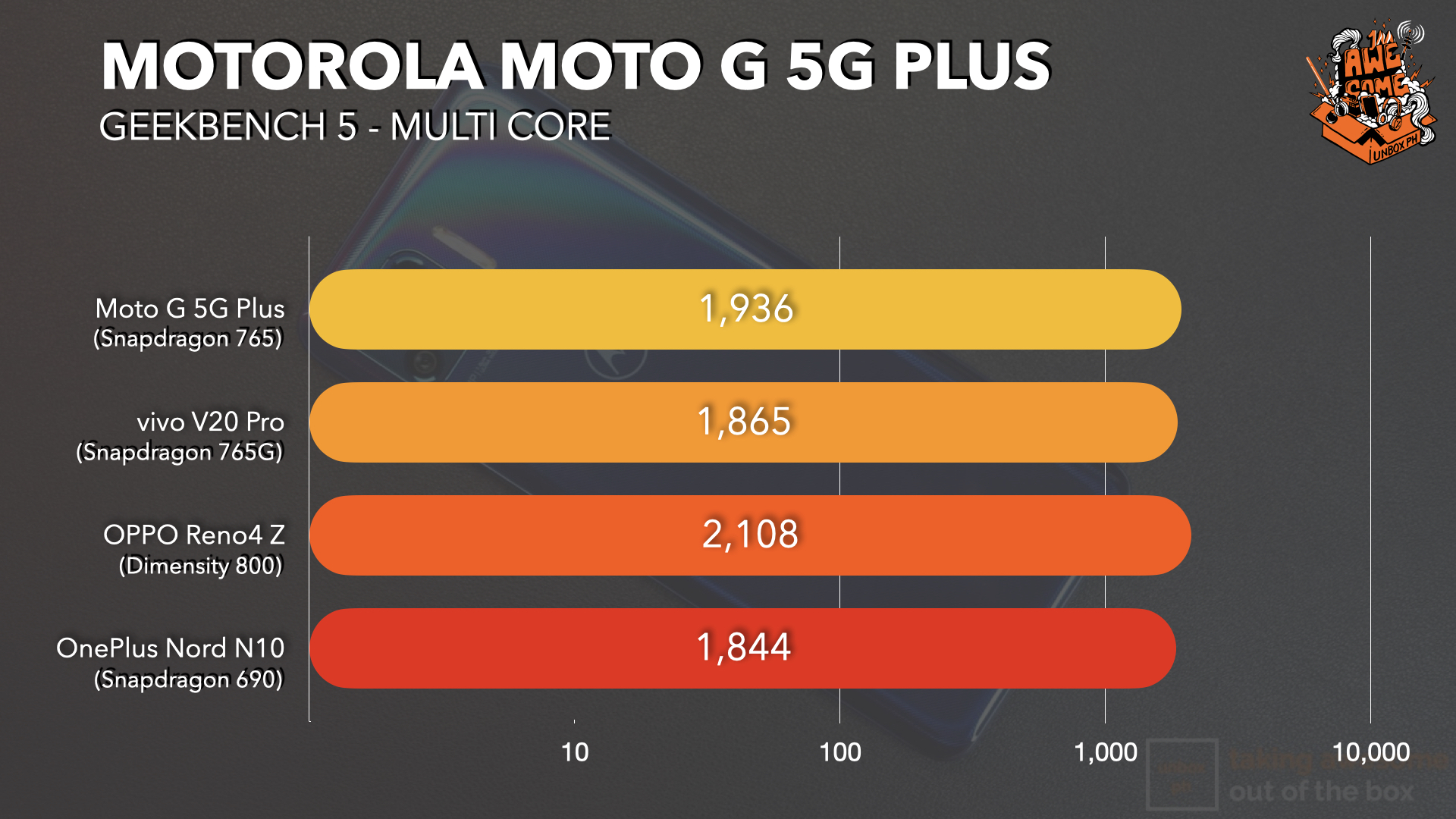 The phone was fast, responsive, and incredibly fluid – all things you'd want on a mid-range smartphone.
One thing I really like about Motorola's phones is how close to stock Android it feels. The phone runs Android 10 out of the box and is about as close as you'll get to a stock Android experience as you can without buying a Pixel phone nowadays.
The battery for the Moto G 5G Plus is a 5000mAh, and our punishing battery rundown test had that number going down from 100% to 20% in 14 hours and 8 minutes, which is more than enough to last you an entire day or even two, depending on how much heavy use you subject the phone to.
There's fast charging on tap, but you're limited to the phone's 20W TurboPower charging solution, which is a little slow considering what's on the market today.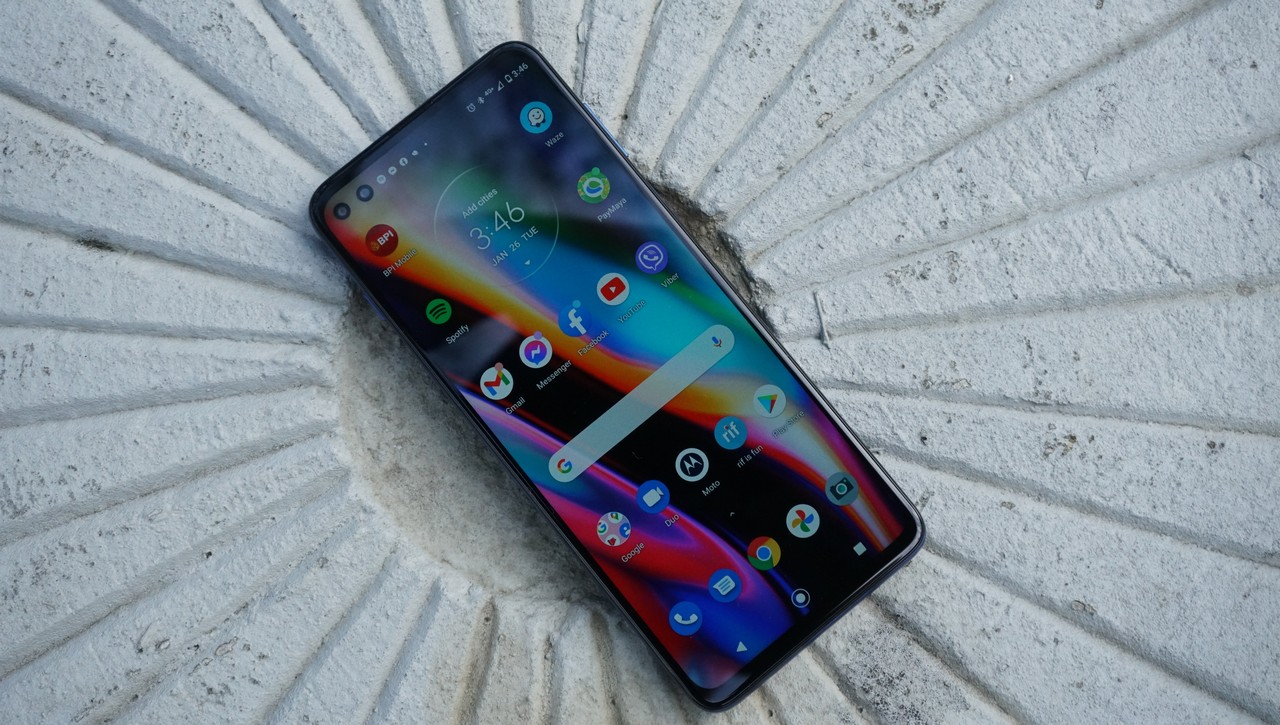 Wrap-up and conclusions
Our Motorola Moto G 5G Plus review shows us that the firm's first mid-range phone back from the dead is a solid one, and it's hard to ignore the phone's Php 16,990 price tag here. Of course, the Moto G 5G Plus faces competition from the likes of the OnePlus Nord N10 5G which retails for a few thousand pesos less, though you're getting a slightly less capable processor and lower battery capacity overall.
Comments (0)