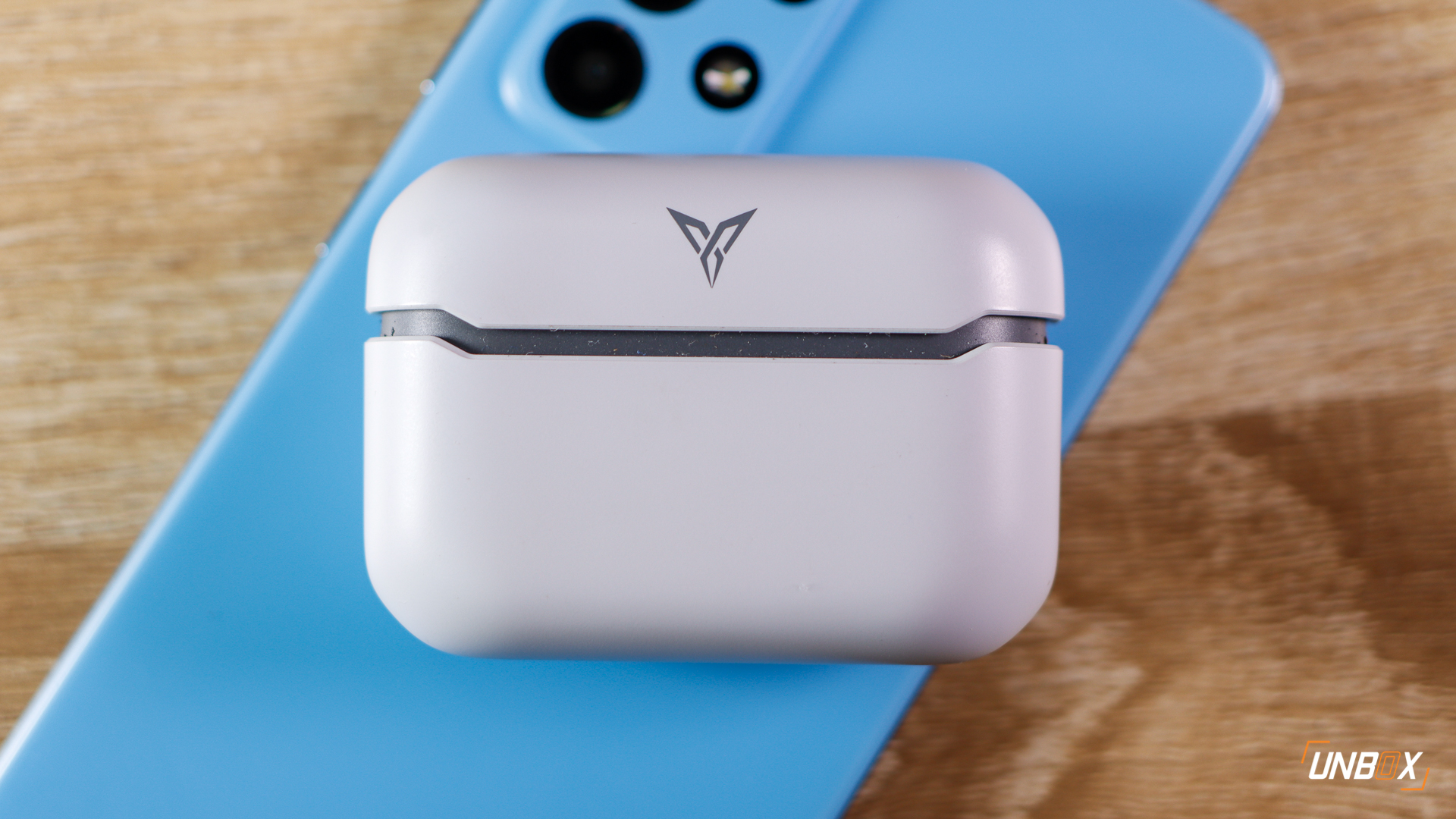 Review Verdict: Those looking for a dedicated pair of TWS earbuds in the Philippines for gaming should consider the Flydigi Cyberfox T1, as its 60ms low-latency mode works well with practically any device, giving you nearly lag-free audio that's crucial for serious gaming. 
That performance comes at a cost though, as these gaming-focused budget TWS buds falter when it comes to music listening.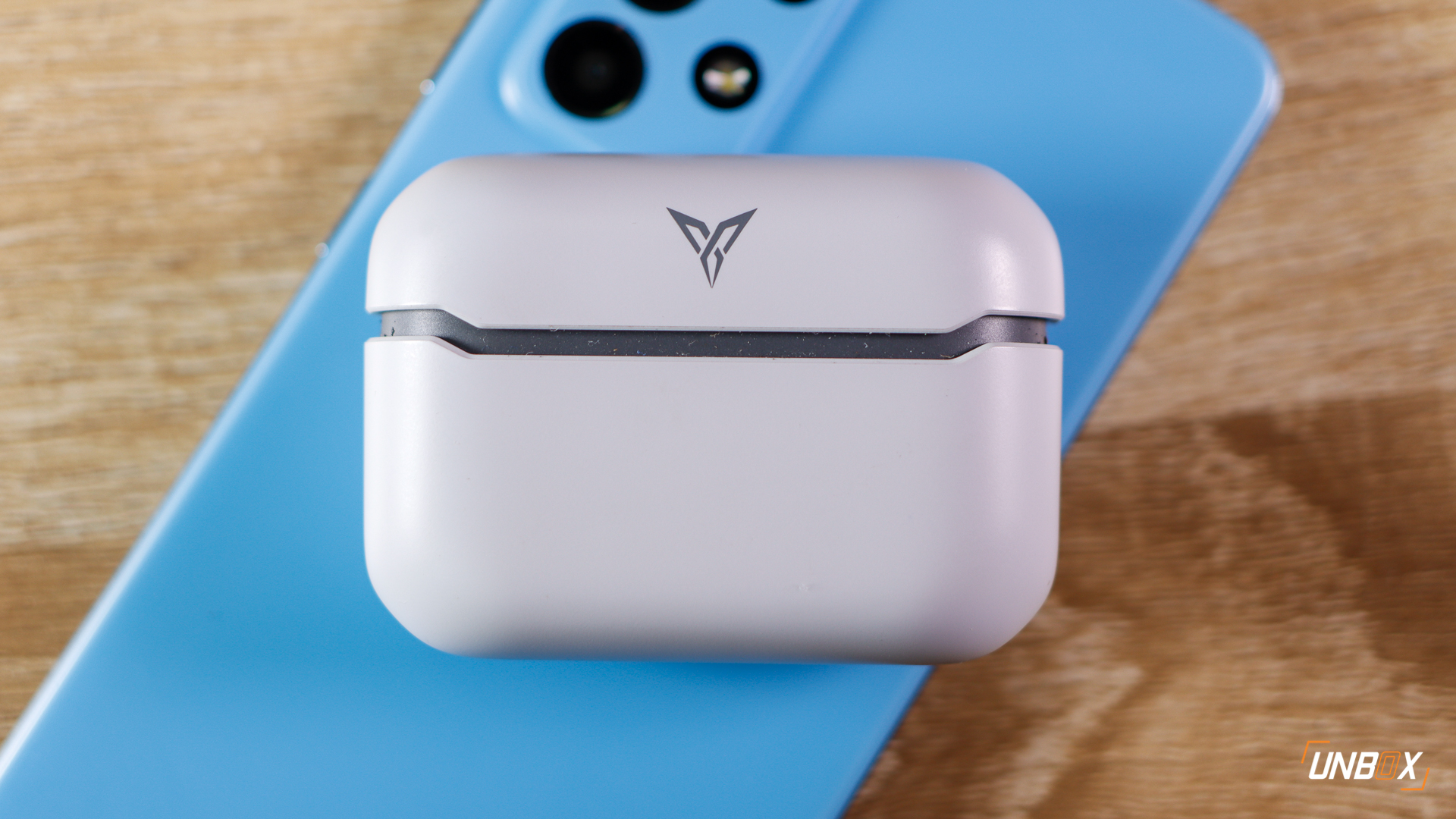 Pros
Low-latency mode works fine with any device
Great sound quality for gaming
Cons
Near-useless companion app
Overpowering bass for music
Despite Flydigi specializing more in gaming controllers, the Chinese gaming brand is also taking its shot at the TWS earbuds market with the Cyberfox T1. To make their offering stand out against a saturated market, Flydigi offers low-latency audio that can be used on practically any device.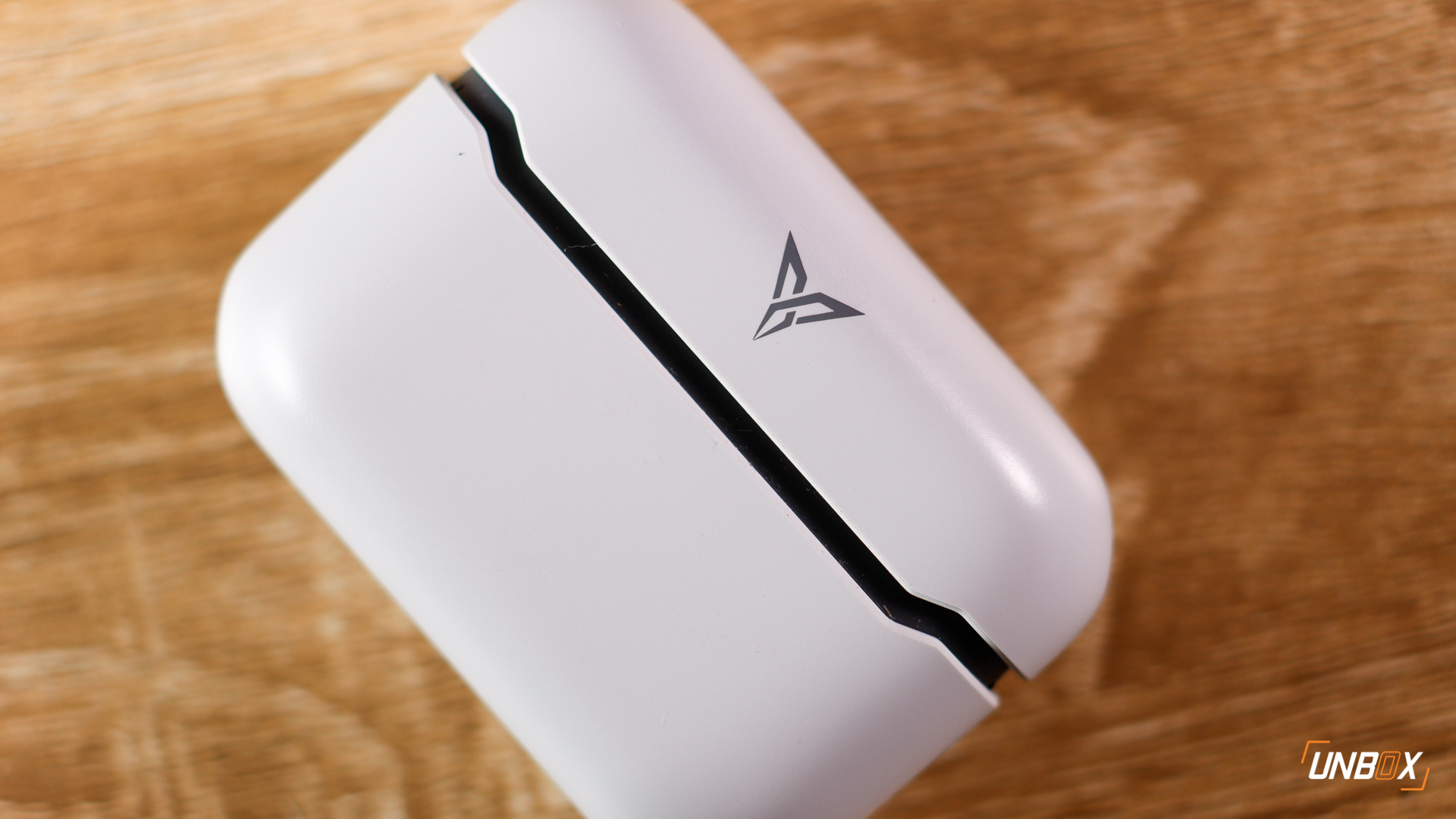 Design
While it has roughly the same dimensions as the AirPods Pro, the CyberFox T1 keeps its gamer vibe with sharp accent lines on the case, along with a triangular-shaped pairing button on the back. You get Flydigi's logo on the upper part of the case, while the dark grey part houses an LED light. At the bottom of the case is a USB-C port for charging.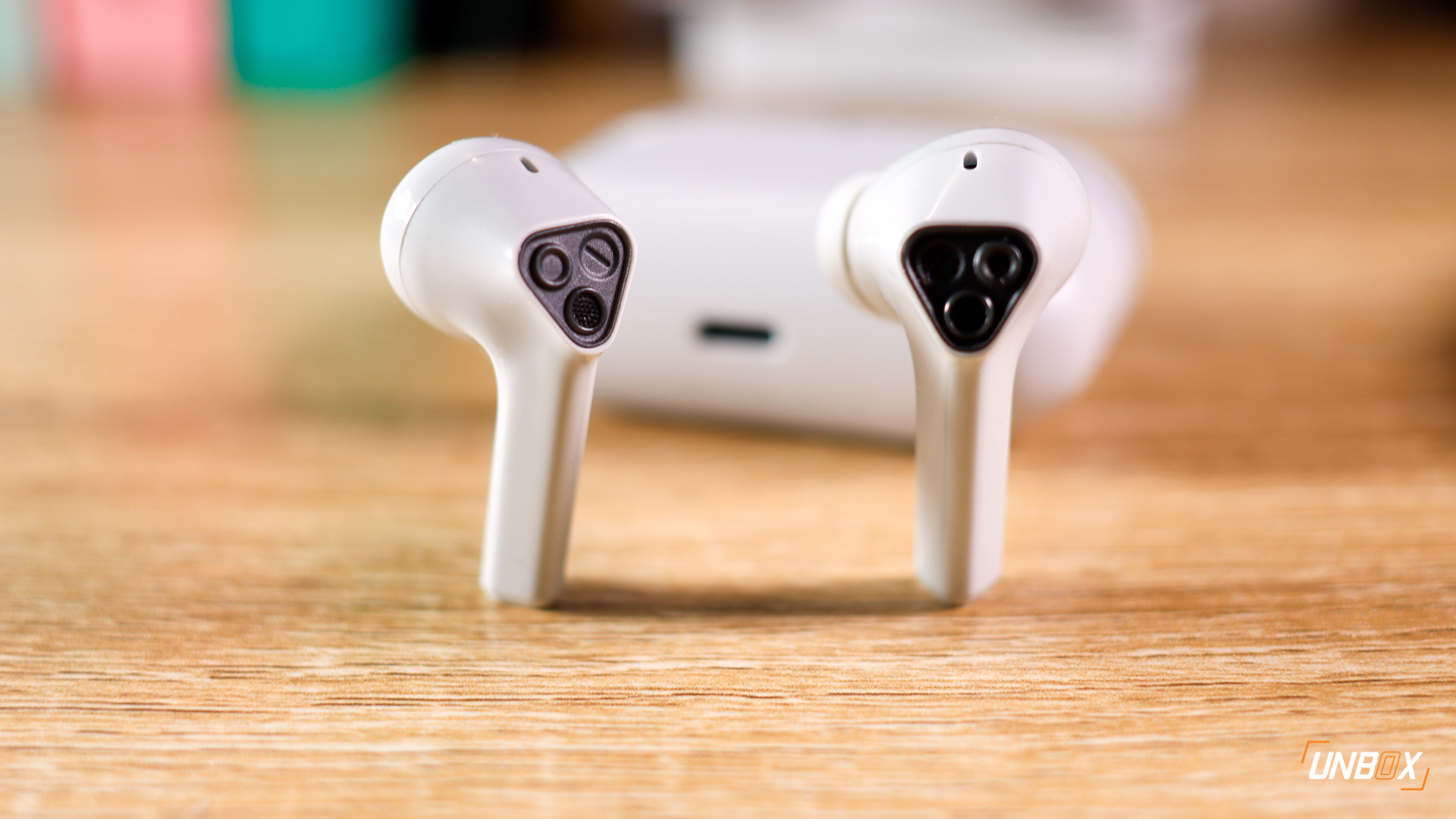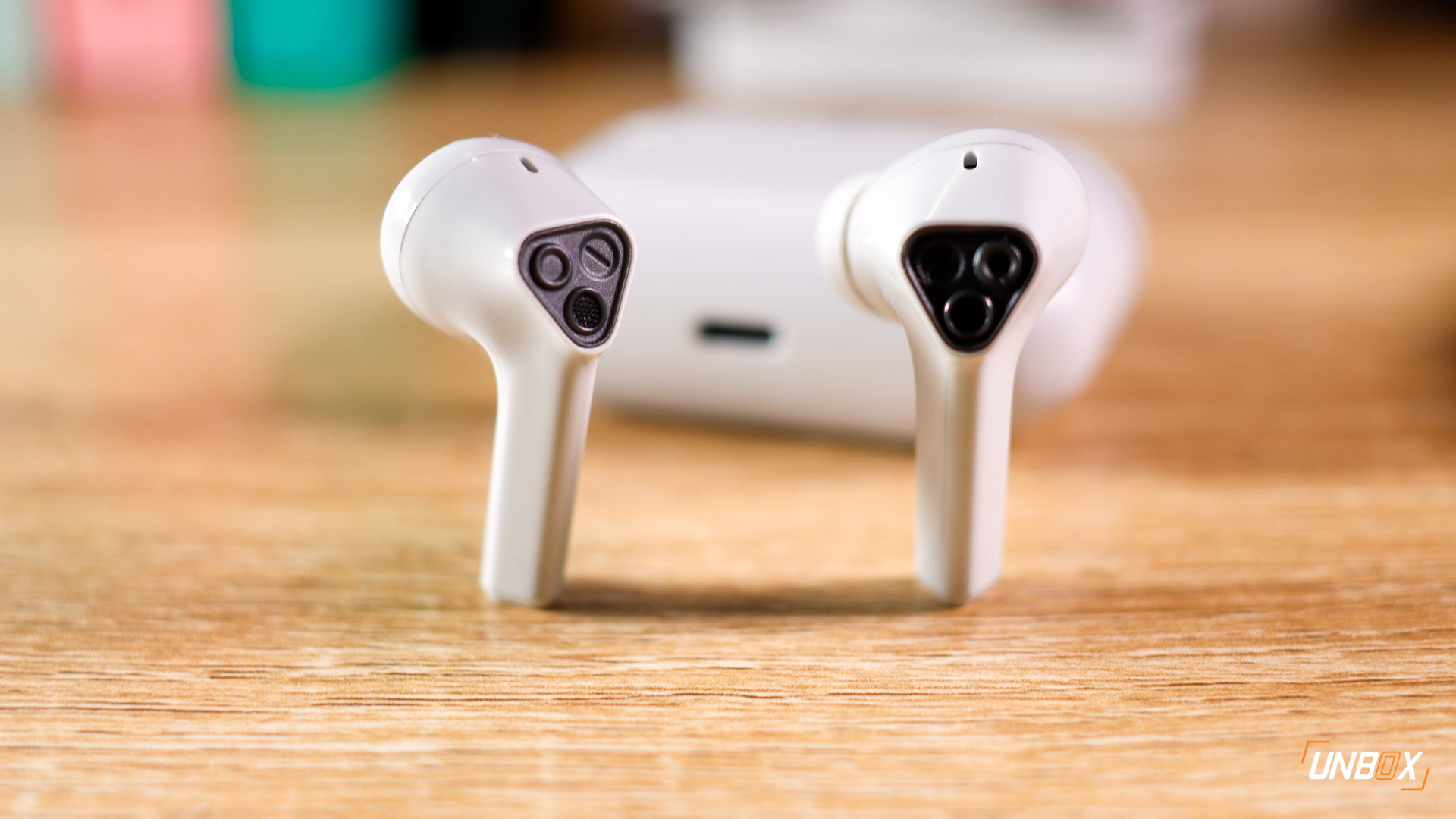 As for the earbuds, Flydigi went all-in with the gamer aesthetic, as the Cyberfox T1 goes for a more angular design for the stem. The touch controls have a triangular shape, and inside the earbuds are three circles with varying designs to keep in line with the gamer aesthetic.

User Interface and Fit
While you can use all of the Cyberfox T1's features out of the box, it does come with a companion app called Flydigi Game Center. However, the app is next to useless, as it is made primarily for Flydigi's controllers. You only get a small icon that will direct you to the CyberFox T1, and all you get is a digital version of the user guide.
Useless app aside, what makes the Cyberfox T1 stand out is that you can activate 60ms low-latency mode on the fly; all you have to do is tap the right bud three times. As for the rest of the controls, it is what you typically expect: tap and hold for changing tracks, and double-tap either side to play/pause music. Doing a triple tap on the left bud activates voice assistant, and the CyberFox T1 is compatible with Google Assistant.
Since it uses the typical ear tip design, the Cyberfox T1's fit is good with an excellent seal. The design of the buds makes them comfortable to wear even for long hours, and the small details give it a statement look even if it opts for a rather plain grey and black color blocking.

Audio Quality and Battery Life
The Cyberfox T1 packs 12mm drivers inside, which is relatively on the large side for a pair of TWS earbuds. However, big drivers do not necessarily mean better audio quality. With the Cyberfox T1, I found that it handles lows–especially bass–inconsistently with music. It has a hard time handling most bass-heavy tracks, where I end up not getting that crisp, solid bass. The issue with the lows becomes more evident when you pump up the volume–ideally, it is best to keep them at around 80% volume as going beyond that leads to sound distortion.
It is a different case when it comes to gaming. Aside from having well-synced in-game audio thanks to 60ms low-latency mode, overall audio quality is better with games compared to when listening to music. That is understandable especially since the Cyberfox T1's intended audience is mainly mobile gamers, and it does get the job done. And while they are geared more towards games, the Cyberfox can still handle music–as long as you are mindful of the limitations of its soundstage.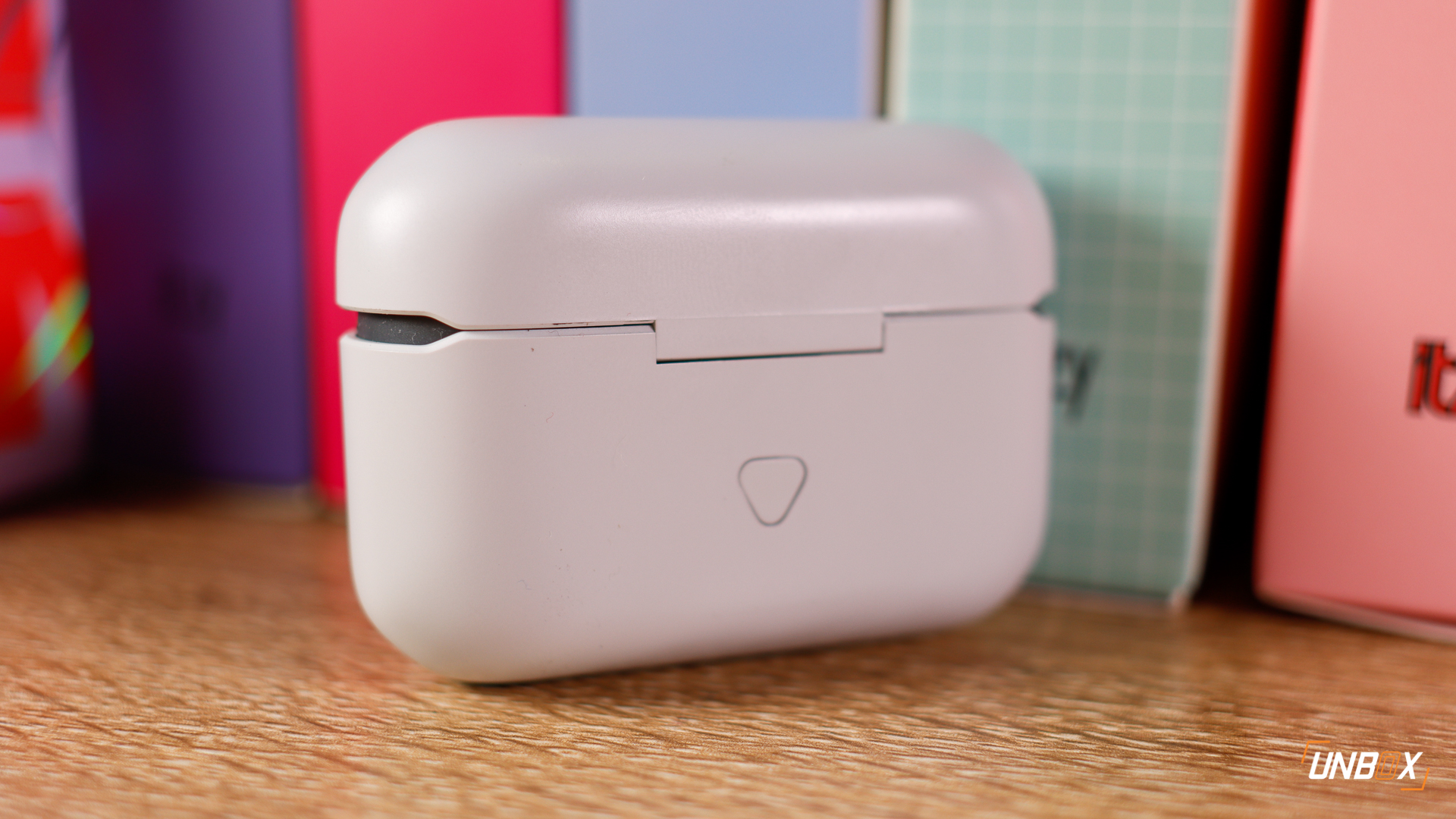 As for battery life, the earbuds can last for roughly 4 hours on a single charge even with 60ms low-latency mode enabled. While that may sound below average for 2021 TWS earbuds standards, one should consider that low-latency mode does consume more power just as how ANC eats up battery life. After all, most mobile gamers would play at around 2 hours tops with their phones–and we have yet to see a phone that can last for over 4 hours of straight gaming.

Wrap up and conclusions
If you are looking for a pair of TWS earbuds for gaming, our review of the Cyberfox T1 in the Philippines shows that they do get the job done. Beyond their gaming-inspired design, its 60ms low-latency mode does a good job in making in-game audio consistent–which is important for intense gaming sessions.
Given that it is intended more for gamers, however, the Cyberfox T1 has its limitations when it comes to music, as its drivers do have a hard time balancing out lows in some bass-heavy tracks. We also hope that the FlyDigi companion app does offer customization options for the Cyberfox T1, as the current iteration of the app focuses more on the brand's gaming controllers.
Flydigi Cyberfox T1 Review Philippines Price
The Cyberfox T1 TWS earbuds are priced at Php 3,290 and are available at select Digital Walker branches.
Comments (0)