Review verdict: The ASUS ROG Phone 5s Pro is even more ridiculously OP than the previous version released in the Philippines, and is the ultimate gaming phone available to buy here, bar none.
Pros
Still as ridiculously overpowered as the last one
Future-proofed for the next few years
Very distinct back
Cons
Expensive
Quite chunky for a phone
ASUS ROG Phone 5s Pro Philippines Specs:
Snapdragon 888+ processor
Up to 18GB LPDDR5 RAM
Up to 512GB UFS 3.1 storage
6.78-inch Full HD+ AMOLED display, 144hz refresh rate, 1ms response rate, 300hz touch sampling rate, 10-bit color
ROG Vision rear display; RGB color (Pro)/ Monochrome (Ultimate)
64-megapixel f/1.8 main camera with PDAF, 5-megapixel f/2.4 macro camera, 13-megapixel f/2.4 ultra-wide-angle camera
24-megapixel selfie camera
4G, 5G
WiFi 6E, Bluetooth 5.2
Stereo speakers, gaming triggers, in-display fingerprint scanner
6000mAh battery
65w wired charging
Android 11, ROG UI
The ROG Phone 5 released a few months ago not overpowered enough for you? Don't worry, ASUS is fixing that with the new version of their gaming phone, the ROG Phone 5s. While almost virtually identical to the top-end gaming phone released earlier in 2021, the new version of the gaming phone has a bunch of new tricks up its sleeve, along with more RAM and storage than your typical laptop.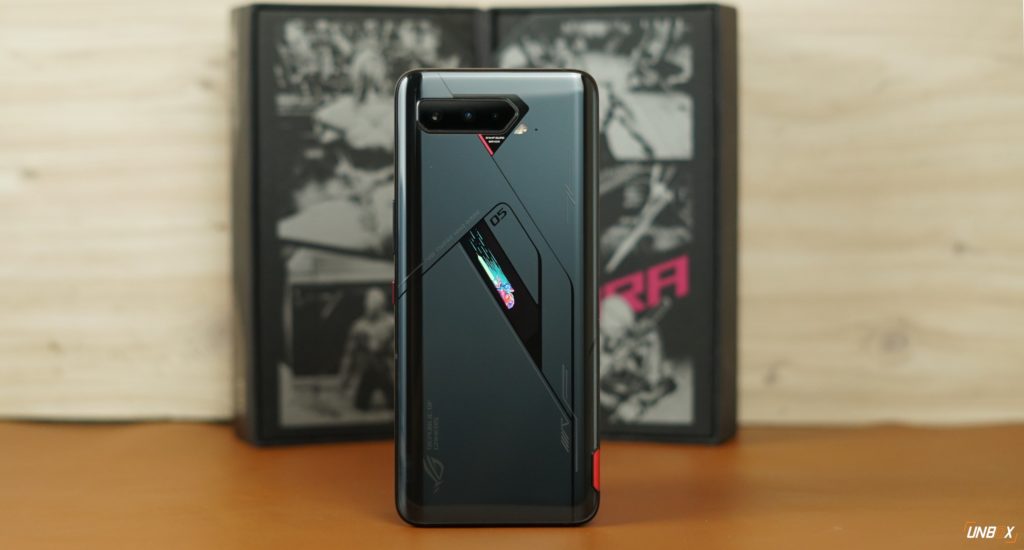 Design
We're going to gloss over the design part of this review since both the ROG Phone 5s and 5s Pro look virtually identical to the phones released back in 2021. Sure, the 5s Pro is technically thinner, but if you don't have both models in your hands, you probably won't notice the difference.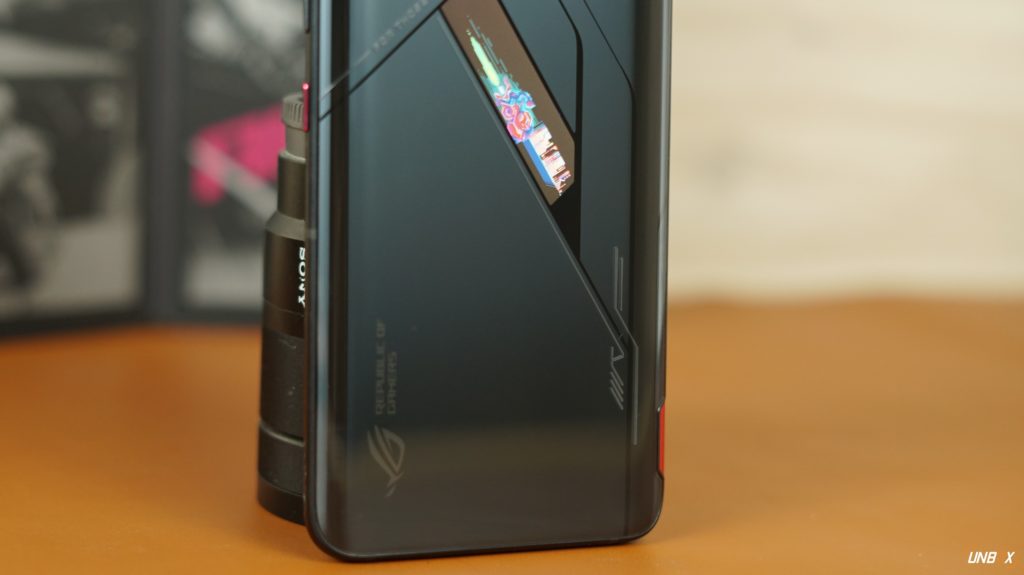 Just like before the back of the phone varies depending on the variant you get. The regular 5s gets a dot matrix ROG logo, while the 5s Pro gets a PMOLED panel that runs a small animation when you're using the phone. While ASUS doesn't exactly advertise it, you can customize that PMOLED panel to your liking, though there's a bunch of hoops you'd have to jump through to be able to do it though.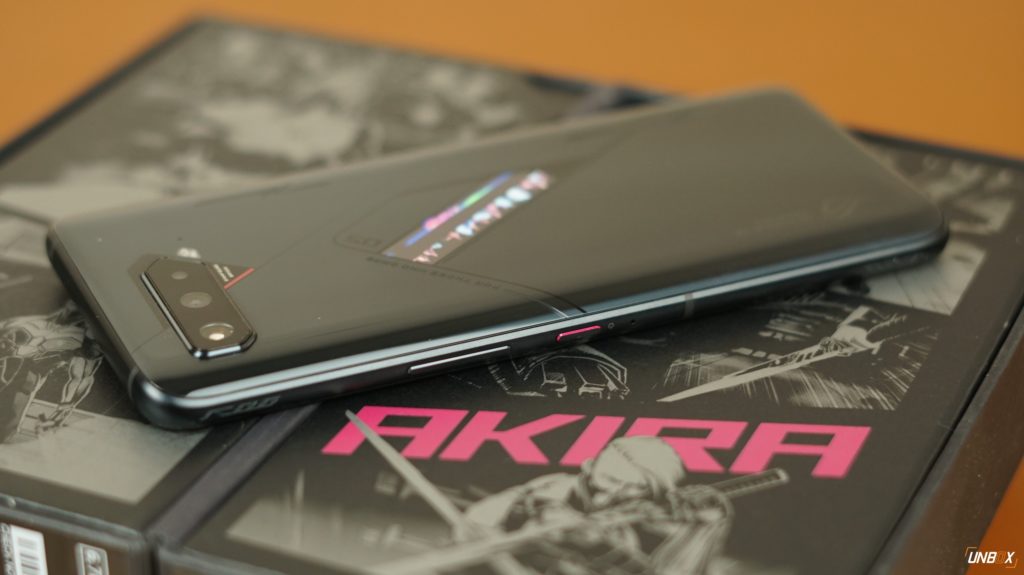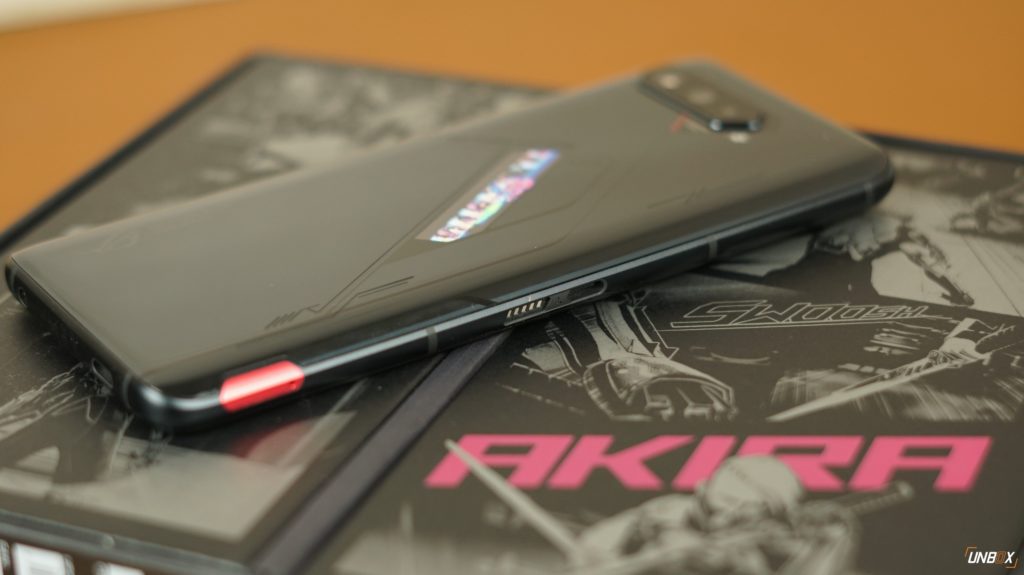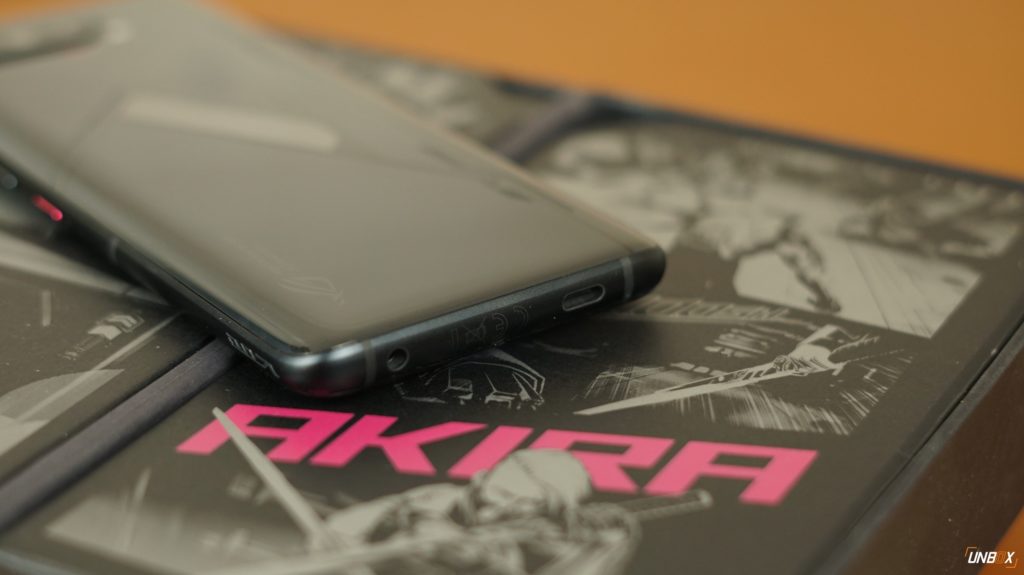 Aside from the reduced thickness, all the external features that were present in the previous model are on the new one. That includes the customizable ultrasonic triggers on the side, as well as the two USB Type-C ports on the bottom and the side. And just like the regular ROG Phone 5, the 5s model takes all of the accessories that ASUS released for the 2021 model.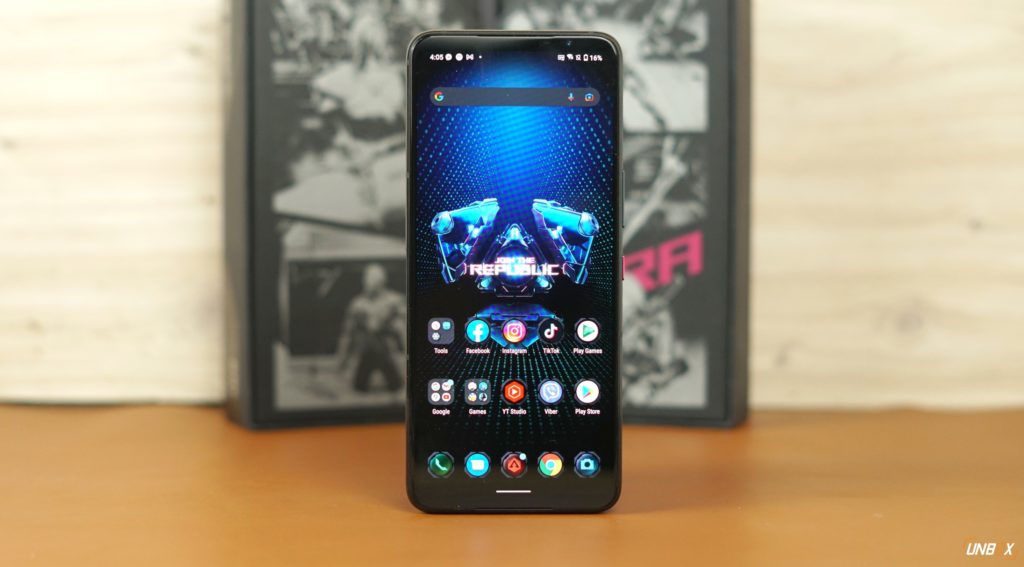 Display and sound
If it wasn't obvious from the get-go, the ROG Phone 5s Pro is made for consuming media. The phone's 6.78-inch AMOLED display has an FHD+ (1080 x 2448) resolution, along with 1200 peak brightness (800 typical) as well as refresh rates up to 144Hz. The phone also has a touch sampling rate of 300Hz, and an incredibly low 24ms touch latency. ASUS hid the selfie camera on the top bezel as well so you won't get distracted with a cutout, though that means the phone has a thicker bezel on the top and bottom of the display.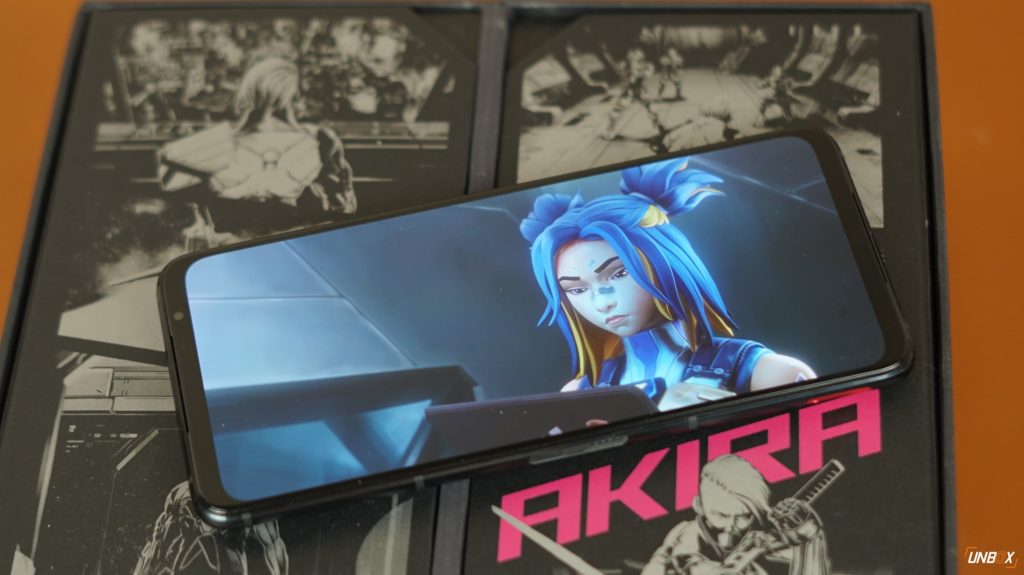 Display quality is similar to the ROG Phone 5, which is to say, it's top-notch. Blacks are incredibly deep, color and saturation are very rich and the wide color gamut helps when you're playing games or just watching movies.
The sound is top-notch as well. The front-facing stereo system produces a very loud sound that has an excellent sound stage even when at max volume. The ROG Phone 5s Pro is among the few phones in the market that's able to produce great sound at top volume without a hint of distortion. Bravo ASUS.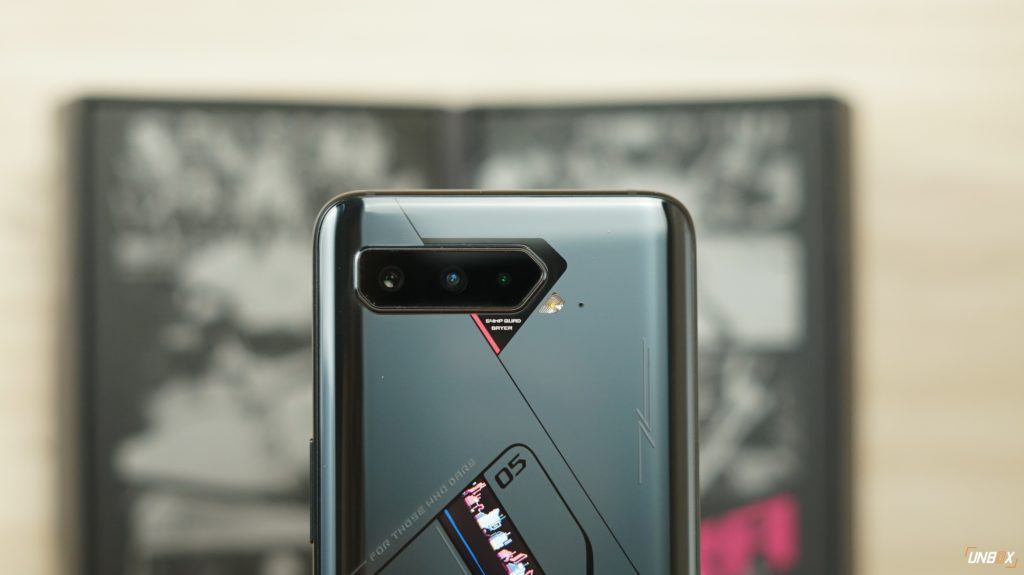 Cameras
You're looking at the same camera package as the ROG Phone 5 (sense a pattern yet?) – a 64-megapixel f/1.8 main camera with PDAF, 5-megapixel f/2.4 macro camera, 13-megapixel f/2.4 ultra-wide-angle camera, along with a 24-megapixel selfie camera.
The camera package hasn't changed since the ROG Phone 3, but that's not really that big of a deal. The ROG Phone 5s Pro can still take good photos provided there's enough light, though it stumbles a bit with really challenging shots like ones that are heavily backlit.
Then again, this phone is made for gaming first, everything else second which kind of explains the image quality. Still, the phone takes good photos, within reason.
Performance, software, battery
What really sets the ROG Phone 5s Pro apart from the competition is its processor. The phone uses an improved Qualcomm Snapdragon 888+ chipset that's slightly faster than the one in the earlier flagship, along with an insane amount of RAM (18GB to be precise) and storage (512GB).
As far as actual improvements in processing and GPU power go, the bump is very minimal. You're looking at a couple of hundred points in favor of the Snapdragon 888+ processor in our most used benchmarking apps. That minuscule bump in performance is imperceptible when it comes to playing games, as popular games like Genshin Impact have a hard cap on frames rendered (it's set at 60 FPS for mobile devices like Android/iOS) so the increase in performance isn't readily felt.
Personally, the amount of RAM is a bit overkill–even the non-Pro version which has 12GB of RAM is more than enough for gaming, as there's no game currently available on Android that will even come close to maxing that out. 18GB is a ridiculous number, even if you consider future releases on the platform.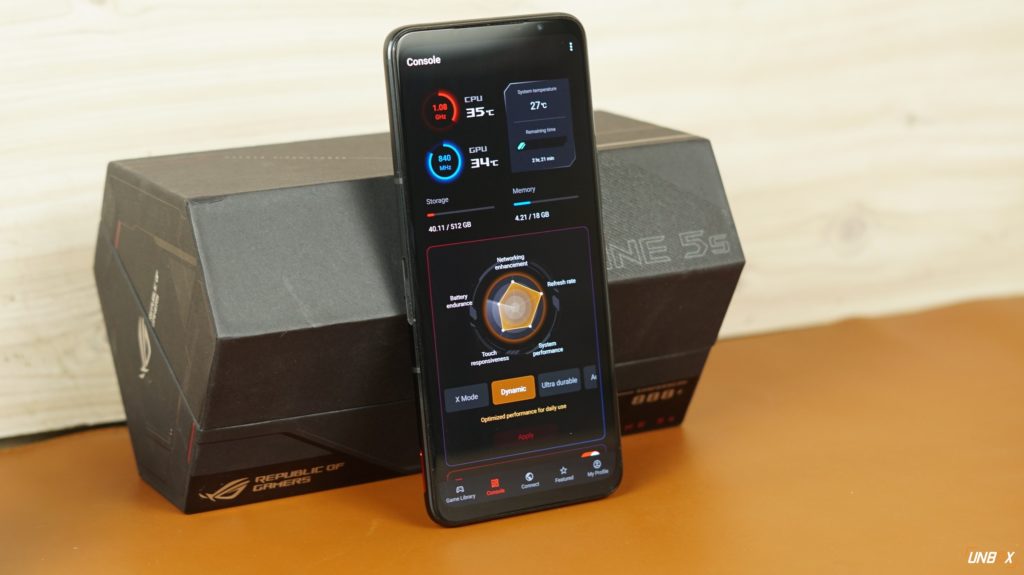 Like the ROG Phone 5, the ROG Phone 5s Pro has a customizable UI interface thanks to ROG UI built on top of Android 11. There are plenty of things you can customize here, from the backlight to the logo on the back. There are also several presets you can choose from that enable/disables certain features when you're gaming to either increase performance or preserve battery life.
Speaking of battery life, you're getting roughly the same battery life as the non-S models – the ROG Phone 5s Pro clocked in 11 hours and 49 minutes on our PCMark Battery benchmark test, just a few minutes less than the OG ROG Phone 5.
Fast charging hasn't changed – the ROG Phone 5s Pro has 65W fast charging capability, though no wireless charging.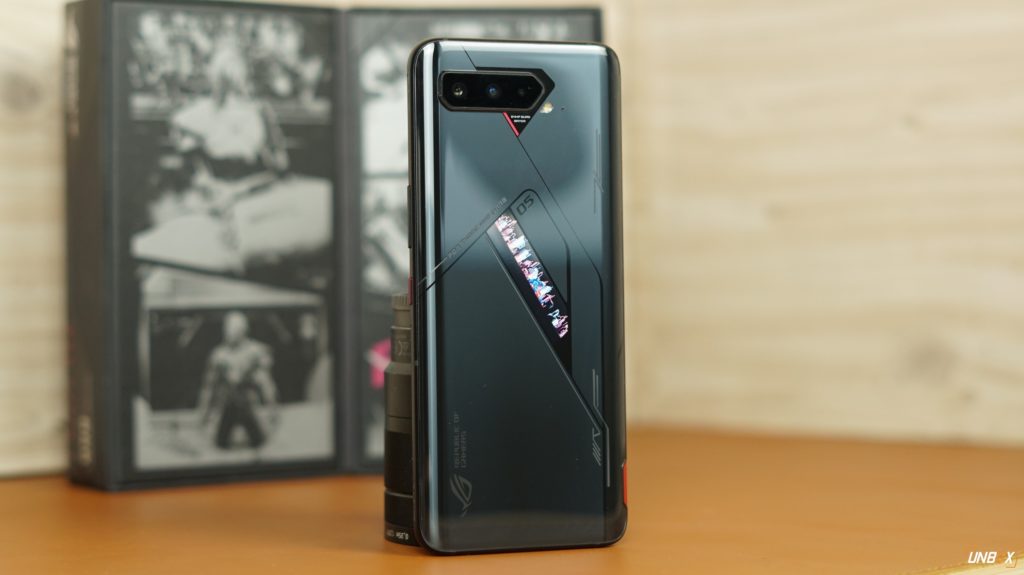 Wrap-up and verdict
There's very little difference between the ROG Phone 5 and the 5s variants aside from the slight bump in processing power as we found in our review of the phone in the Philippines, so who exactly is the ROG Phone 5s Pro for?
Well if you're looking for the most overpowered phone that you can buy for gaming or are upgrading from a 2-year old flagship, then this phone is for you.
Still, you'll have to have deep pockets to enjoy this overpowered monster, though if you do pull the trigger on the ROG Phone 5s Pro, you can expect it'll be future-proofed enough to last you three years, maybe more.
ASUS ROG Phone 5s Pro Review Philippines Price
The ROG Phone 5S will be priced at Php 42,995 for the 12GB/256GB variant and Php 49,995 for the 16GB/512GB variant. The ASUS ROG Phone 5s Pro, on the other hand, will be priced at Php 59,995 for the 18GB/512GB variant and will come bundled with an AeroActive Cooler 5.