Review verdict: The Huawei nova 9 SE is certainly one of the most beautiful phones we've seen in the Philippines so far, though it's in for a tough fight in the mid-range space this 2022.
Pros:
Gorgeous design
Excellent camera performance in a mid-ranger
Good battery endurance
Cons
Projected pricing places it in a tough spot
Processor performance isn't great
Huawei nova 9 SE Review Philippines Specs
Snapdragon 680 processor
8GB RAM
128GB storage
6.78-inch Full HD+ IPSD display, 90hz refresh rate
108-megapixel f/1.9 main camera with PDAF, 8-megapixel f/2.4 ultra-wide-angle camera, 2-megapixel f/2.4 depth sensor, 2-megapixel f/2.4 macro camera
16-megapixel f/2.2 selfie camera
4G, LTE
WiFi, Bluetooth 5.1, NFC
Side-mounted fingerprint scanner
4000mAh battery
66w charging
EMUI 12
Huawei is looking to make a splash in the mid-range marketplace with their new nova 9 SE. The new phone sports a snazzy-looking back plus high-resolution rear cameras as well as a color-accurate screen and 66W fast charging. Will that be enough to convince users to pony up money for it?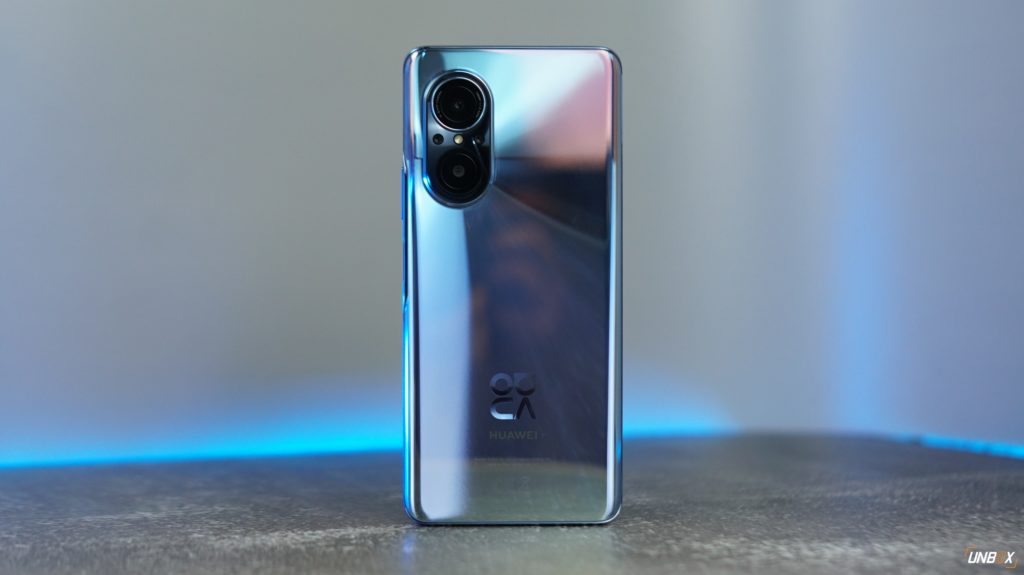 Design
Huawei makes really good-looking phones no matter the price range, and in my opinion, the nova 9 SE is probably the best one they've made yet, at least based on its design. The phone uses a color-shifting, design made from 3D glass that's inspired by star trails, with the trails terminating at the phone's camera module.
This is very obvious in our Crystal Blue variant, which has been treated with a "dual-film dual-plating nano-texture technology". I'm not exactly sure how that treatment is achieved, but it does an amazing job in giving the phone a unique aesthetic in a marketplace that's crowded with similar-looking devices.
While other brands try to emphasize the number of cameras that are on their phones, Huawei takes the opposite route. At first glance, the rear camera module looks like it only holds two cameras, but it actually holds four. The primary and wide-angle cameras are featured prominently on the bottom of the sensor stack, while the two other sensors (which are functionally useless, to be honest) are located on the left and right side of the LED flash. I like this approach a lot since it emphasizes just how useless those two other cameras are to mobile photography.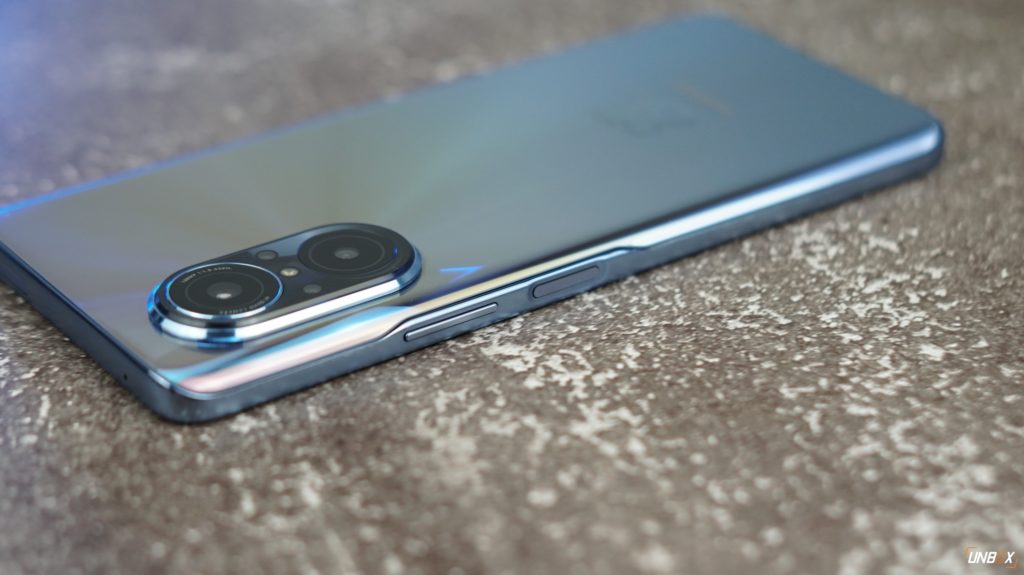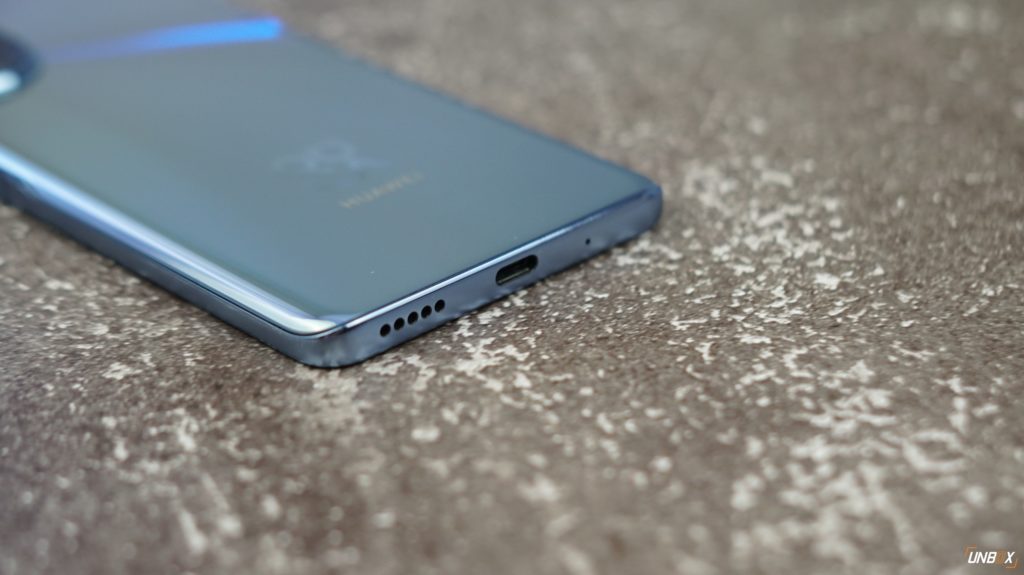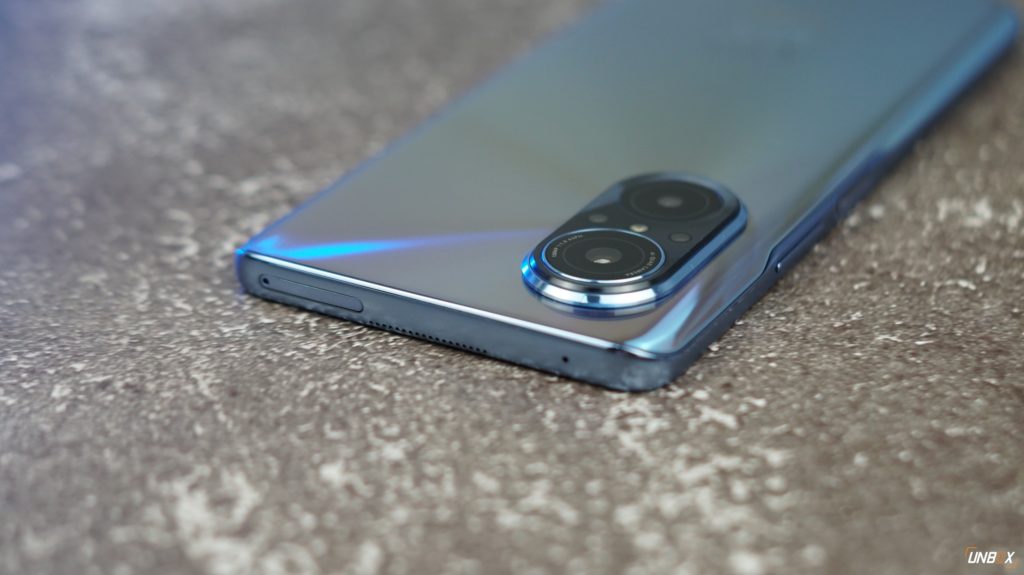 The power button (which also serves as the fingerprint scanner) is located on the right side of the phone, set right beside the volume rocker. The bottom of the phone holds a Type-C connector, along with a single speaker grille.
Overall ergonomics feel great too – the phone's back curves into the (metal-looking) frame, making it easier to grip and use one-handed.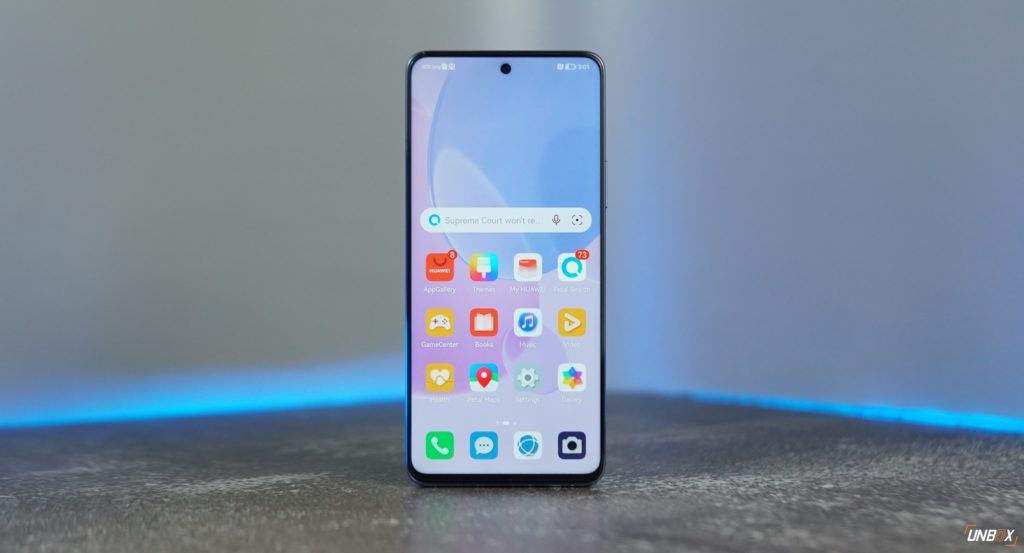 Display and sound
The nova 9 SE is armed with a 6.78-inch, full HD+ IPS display, along with a 90Hz refresh rate and a claimed P3 color gamut coverage.
Display quality is good – colors do look better than your average IPS panel, and that 90Hz refresh rate makes scrolling through the phone feel smooth overall. Bezels are small on the sides, and even the top and bottom bars don't look too bad. There's a circular cut-out for the selfie camera near the top bezel.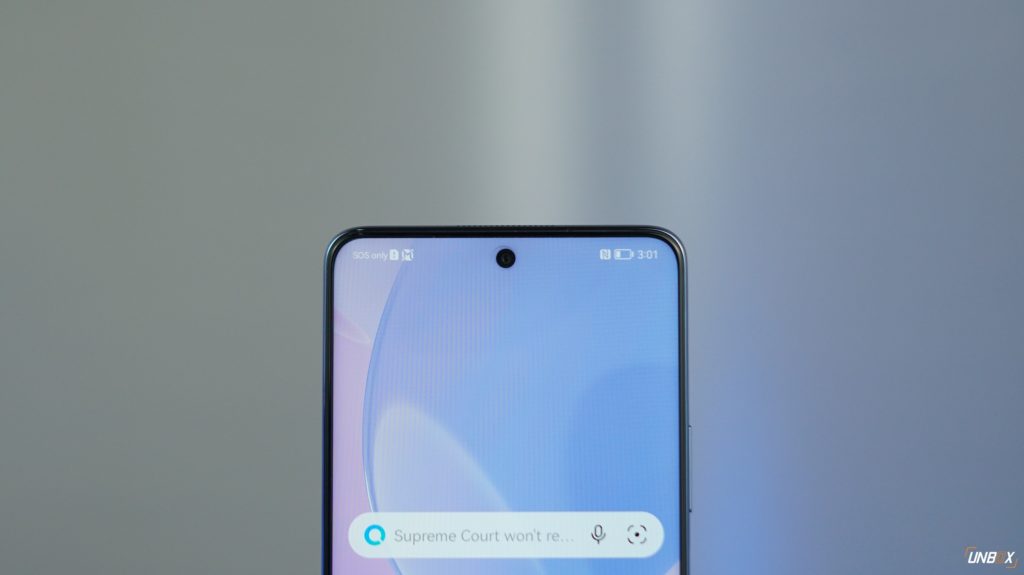 That being said, it's a little hard to accept that Huawei decided not to go with an AMOLED display instead, especially when you consider that the mid-range offerings of other brands are starting to shift over to AMOLED panels for mid-range phones.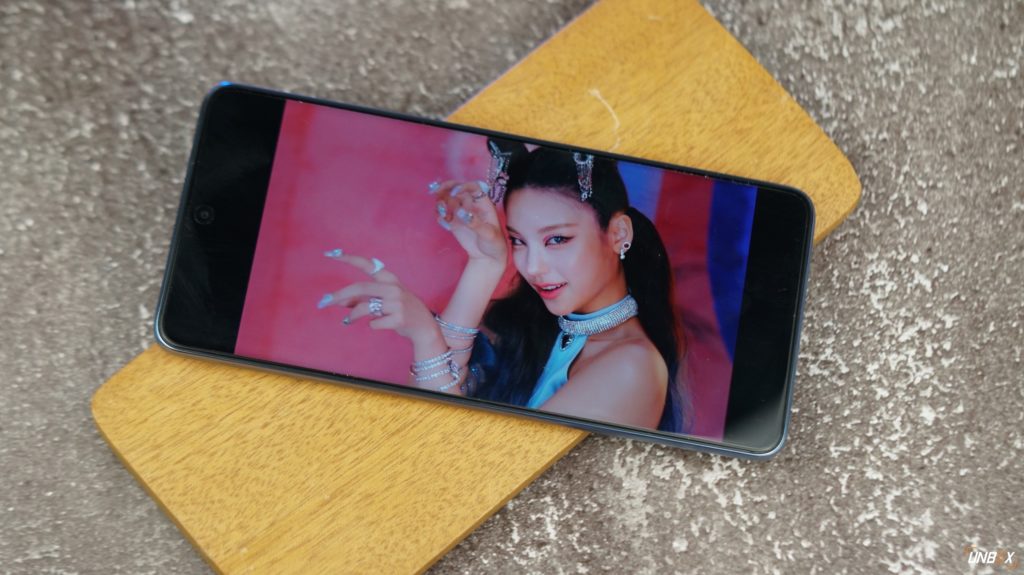 As far as audio goes, it's alright. There's only a single speaker on the nova 9 SE. You won't have problems if you keep the volume slider firmly in the middle, but you'll start to get distortion when you try to pump up the volume past that.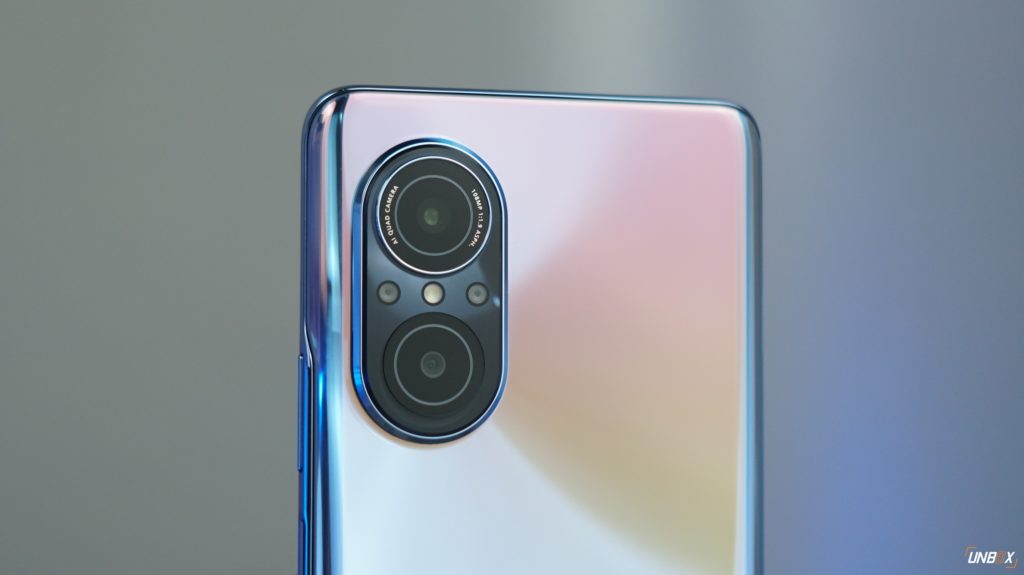 Cameras
Like we mentioned before, the Huawei nova 9 SE has four cameras, but only two of them actually matter: there's a 108-megapixel main shooter that has an f/1.9 aperture lens that's complemented with an 8-megapixel f/2.2 aperture ultra-wide camera. The two other cameras are both 2-megapixel and consist of a depth camera and a macro camera.
I've made my feelings about filler cameras known before so it really doesn't make sense for me to go back to it again, suffice to say that you probably won't use them as much as the two primary shooters.
As for the 108-megapixel camera, it's pretty good. It picks up colors well, and images look good, even in more challenging conditions.
The wide-angle camera isn't as high-res as the main shooter, and should not be used if lighting conditions are more challenging than normal.
We also noticed that the main shooter had a little trouble in locking into a subject if the background was particularly busy, like the shots of the cactus and plants below, but to be fair these are the only times we had focus niggles while we were using it.
There's no video stabilization here as well, which might be an issue if you plan to use the phone as a vlogging camera.
Performance, software, and battery
Huawei has been leaning on Qualcomm to provide processors for their mid-range and flagship devices for 2022. The nova 9 SE uses a Qualcomm Snapdragon 680 chipset, which has a 6nm lithography and an Adreno 610 GPU.
There's no 5G on board, as the chip only has a 4G modem, and the phone has 8GB of RAM and 128GB of expandable storage. As far as performance goes, the Snapdragon 680 performs OK – it does the job as far as being able to run apps smoothly, though it's not a gaming powerhouse.
It can run games like Genshin Impact but you'll have to lower graphics settings to be able to do so. The Snapdragon 680 is a processor that's aimed at efficiency rather than performance, and its benchmark scores show it.
As far as software goes, the Huawei nova 9 SE that we got to review for the Philippines came with EMUI 12, instead of HarmonyOS that which ships within China. There's really nothing out of place with EMUI 12 if you've used a Huawei phone before – it feels clean, fast, and polished – and has plenty of customization options for the user.
Like other Huawei phones nowadays, the nova 9 SE doesn't have Google Play and instead relies on a combination of app sources to keep itself going. Huawei's own AppGallery will be your primary app provider, and if what you're looking for isn't there, you can use Petal Search to grab whatever app you can't find in AppGallery.
The phone's slim dimensions are made possible by the 4000mAh battery in its frame. While it falls short of the usual 5000mAh that we see in other phones, the Snapdragon 680's efficiency makes up for it: in our usual PCMark Battery benchmark, the phone scored 14 hours and 49 minutes, which is really around two days of battery life under normal use. Huawei's 66W SuperCharge tech will get that battery topped up quickly, with the company advertising a 75% charge in just 20 minutes.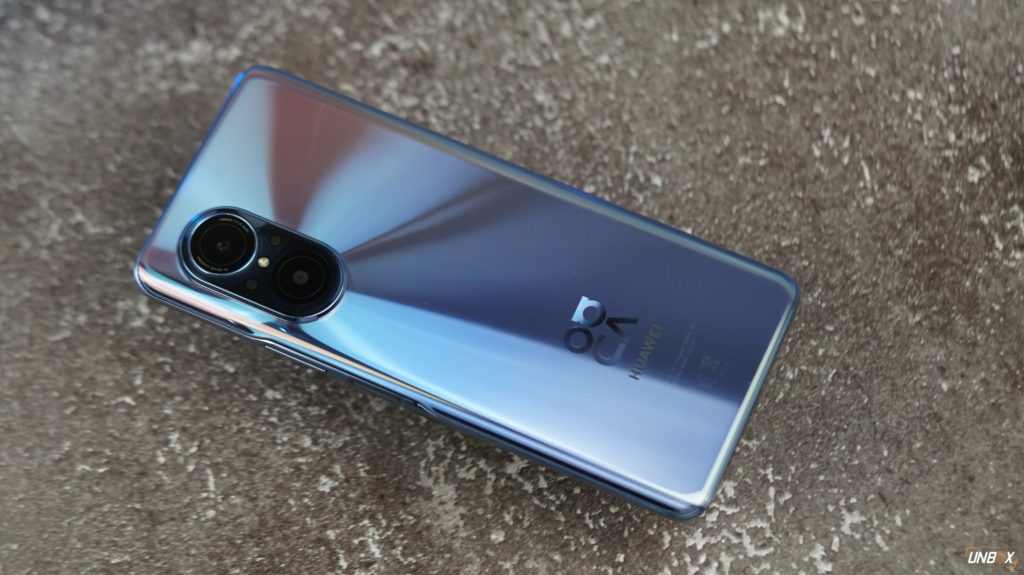 Wrap-up and verdict
The Huawei nova 9 SE is another solid mid-range offering from the company as we found in our review for the device in the Philippines, though it's going to be up against heavy-hitters in the mid-range crowd.
We don't know the pricing for the phone as of yet but it really behooves Huawei to try and get the pricing as low as possible since the phone will be going up against Xiaomi's mid-range offerings that were just announced, as well as the ones from realme. We'll have to see once Huawei officially announces the nova 9 SE Philippine price next week.