ASUS' new ZenWiFi AX XT8 mesh router is the perfect solution to your Wi-Fi woes at home. The new Wi-Fi 6 enabled router runs is dead-simple to use and set-up comes with powerful parental controls and has enough coverage for most households to kill annoying dead spots.
Small, compact and unobtrusive
The ZenWiFi AX XT8 system is composed of two identically designed nodes that have enough coverage for houses up to 5,500 square feet. That's more than enough for most Pinoy homes, and I found that 1 node is more than enough to blanket 200-square feet, one-floor bungalow.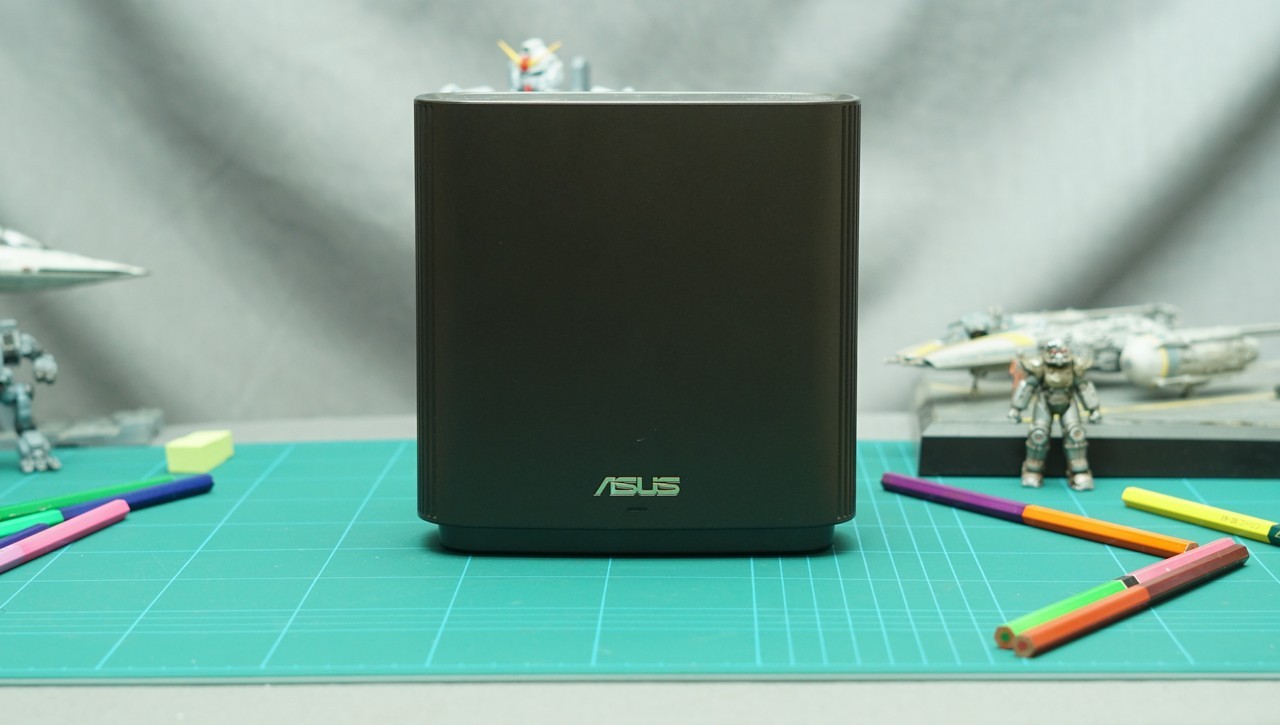 The design is sleek, compact, and relatively unobtrusive, and easily disappears in the background of a modern home. There's a single LED light on the front that blinks blue, white, and red depending on the status of your internet.
Each node has three wired Gigabit Ethernet ports, 2.5G LAN port, a USB 3.1 port, and a power port.
Since both devices are similar, you can nominate either one to be the primary router with the other as the extender.
One of the reasons why'd you want to run a mesh router system like the ASUS ZenWiFi AX XT8 is to supplement or completely replace the provided router that PLDT gives you. While these customer premises equipment (CPE) are OK if you live in a small-ish studio apartment or condo, they're not ideal for traditional Filipino homes and bungalows that are made out of radio-resistant materials.
Dead spots are typical of most bungalows that make up Filipino homes since houses here are constructed mostly out of concrete and other materials that aren't easily penetrated by Wi-Fi signals.
Wi-Fi 6 capable devices like the ZenWiFi AX XT8, latest 802.11ax technology, and is capable of reaching further, and has increased data capacities for faster downloads over Wi-Fi 5.
Dead simple setup
Setup couldn't be simpler with the Asus ZenWiFi AX XT8: you just plug in one of the routers to your modem via an Ethernet cable, then use the smartphone app to configure it. You simply have to keep the satellite router close to the primary one during setup (ASUS recommends keeping it within 3m) and once you're done, you can take it to another room or location in your house.
While the setup is simple, getting to the meat of the router's features is a little daunting. ASUS isn't particularly known for their easy to navigate UI, so you'll have to spend a little bit of time studying the app to uncover all the ZenWiFi AX XT8's features.
Lots of great features
But once you invest some time diving into the interface, you'll find quite a lot of great features that increase the utility of the router. You can track speeds, prioritize certain types of traffic via the Quality of Service engine, powered by TrendMicro.
There's also AIProtection courtesy of the same security company, which gives you network-level malware scanning capability and pretty robust parental controls. You can get as granular as you want with the parental controls here – you can grant Juan's tablet to certain apps and sites depending on the time of day (no YouTube when they're supposed to be napping).
Performance through the wall(s)
Getting consistent Wi-Fi signals was a challenge in my home since the geometry of our bungalow was a little weird, which isn't helped by the concrete walls in it.
That being said, the ZenWiFi AX XT8 managed to get through these challenges, and almost always consistently delivered the full 100 Mbps from my PLDT Fibr plan to my phone.
That being said, there were times that my speeds would slow down. A reboot usually solved that, but it was a little annoying that I'd have to do that at all.
Verdict: Idiot-proof way of killing dead spots at home, but it's pricey
There's a lot of things to like about ASUS' ZenWiFi AX XT8. It's relatively easy to set up and use, has great range, and punches through most walls and obstacles easily. The two nodes are more than enough to blanket your home with a strong, consistent signal, and the extra security and parental controls are an awesome value-add.
The biggest barrier of entry here is the price. The ASUS ZenWiFi AX XT8 is priced at Php 26,300, which is pricey for a home network system, though it's considerably cheaper than comparable Wi-Fi 6 network devices.